Prefer not to read? WELL, listen to this article by clicking on the player
The power and influence of "big finance" really can't be overstated, particularly the potential it has to save the environment. The global capital markets currently hold over US$ 300 trillion, and only around 1.5% of that (US$ 4.2 trillion) is needed annually to meet the United Nations Sustainable Development Goals (SDGs). Unfortunately, at present that potential is largely not being realised, quite the opposite in fact. Almost a trillion dollars of turnover in publicly listed companies is linked to deforestation and most of the US$1.7 trillion in annual investments to the SDGs comes from public, philanthropic and government sources, not mainstream finance.
 As issues of sustainability and conservation have become more mainstream in public discourse however, it has become increasingly common for large financial institutions to launch sustainable initiatives. Typically, these take the form of providing large (for conservation) sums of money in order to scale up the positive impacts of certain projects.
Some may (not unreasonably) dismiss these initiatives as greenwashing, particularly when some of the same banks that are backing them are also continuing to fund fossil fuels and deforestation. And it is certainly true that they alone cannot save the planet without a wider, complementary societal change towards sustainability. But that doesn't mean that they have no potential to do good. After all, in a world where conservation is as underfunded as it currently is, any large injection of capital could make all the difference to the success of an individual project.
WELL, in this article, we outline some of the good being done for our planet with the help of initiatives from "big finance".
Restoring degraded farmland in Hong Kong
For centuries, the rural village of Lai Chi Wo in the New Territories was a vibrant farming community. But in the 1960s, local agriculture started to become less viable and by the 1980s, the village had been largely abandoned as a result. With no one to maintain its traditional farmland, the diverse habitats it had provided gradually degraded, while the untended, eroding soil also threatened to release greenhouse gases.
Then in 2013, HSBC –in partnership with the University of Hong Kong (HKU)– launched the Sustainable Lai Chi Wo Programme to fund the rejuvenation of these farmland ecosystems, mainly through training its current residents in traditional and more eco-friendly farming practices. These include agroforestry and using biochar (a charcoal-based fertiliser made from farm waste) to increase the productivity and carbon sequestration of the soil. The initiative also includes biodiversity research by HKU to monitor the response of the ecosystem to these changes.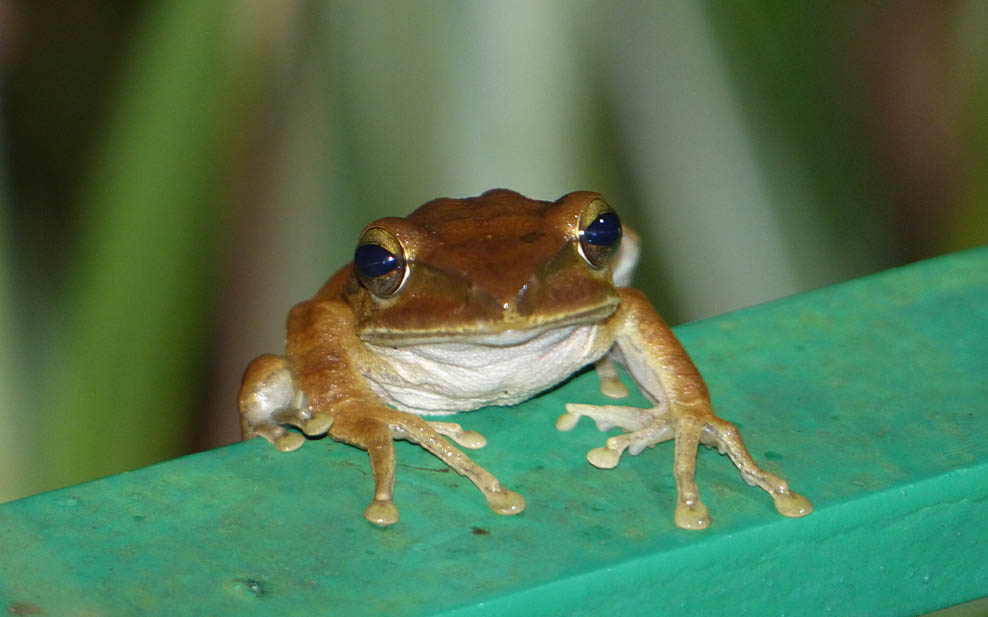 Today, around 60,000 square metres of abandoned farmland has been restored to the diverse habitat of its heyday. With this, the number of native frog and fish species in the new wetlands have increased. The HKU team has also been able to remove invasive fish species and reintroduce native ones that would have struggled to re-colonise the area naturally. The agricultural community has also been revived, attracting volunteers and even long-term visitors to help residents grow a wide range of produce from winter melons to ginger to coffee.
Protecting bird migration routes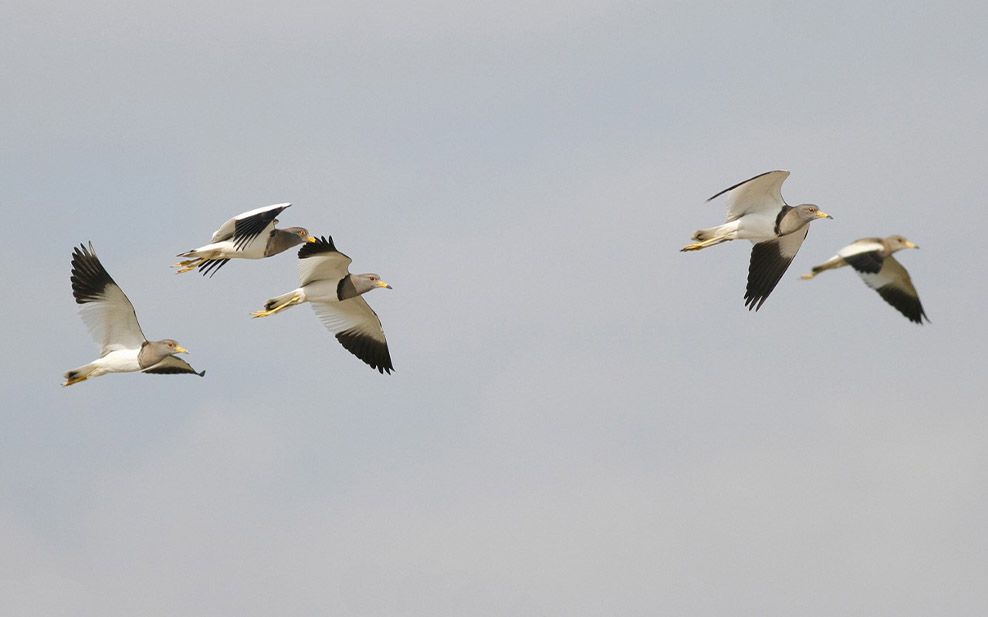 As mentioned in previous articles, the East-Asian-Australasian-Flyway (EAAF) is an extremely important bird migration route. Running from the Siberian Arctic to New Zealand, every year it sees over 50 million birds fly back and forth along it between their wintering and breeding grounds, resting and feeding at a chain of coastal wetlands as they do so.  But while some of these wetlands –like Mai Po Nature Reserve in Hong Kong– are under official protection, 80% of Asia's remaining wetlands are threatened due to urbanisation, pollution and land reclamation.
To help protect some of the EAAF's most important wetlands, at the Convention on Biological Diversity COP in 2021, the Regional Flyways Initiative was launched. The initiative –produced in partnership with the Asian Development Bank (ADB), Birdlife International and the East-Asian-Australasian-Flyway Partnership – aims to secure at least US $3 billion for wetland conservation. This money will be used to fund community-based conservation and habitat restoration at 50 EAAF wetlands.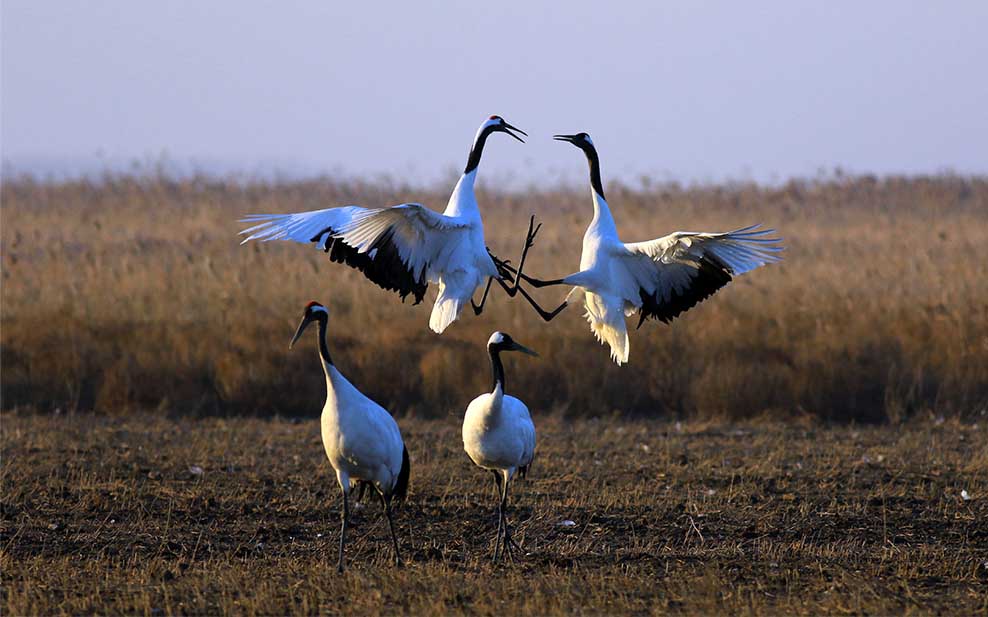 While the initiative is still young, a pilot project in China's Yancheng Wetlands offers a promising sign of what it could achieve. With funding from the ADB and other partners, 45 square kilometres of degraded wetland were restored, waterbird populations shot up by a staggering 365% and eco-friendly employment was created for over 2,900 local people. If the Regional Flyways Initiative can replicate these results at more EAAF wetlands, then the birds and people who depend on them may yet have a bright future.
When a species loses 96% of its global population in less than 30 years, as the black rhinoceros did between 1972 and 1996, it needs all the help it can get to recover. But as is so often the case in conservation, the money needed to do this properly is simply not there. Protected areas often have to deal with insufficient funding, with conservationists struggling to raise enough just for day-to-day activities, never mind long term rhino protection. Luckily, some real financial help may now be at hand.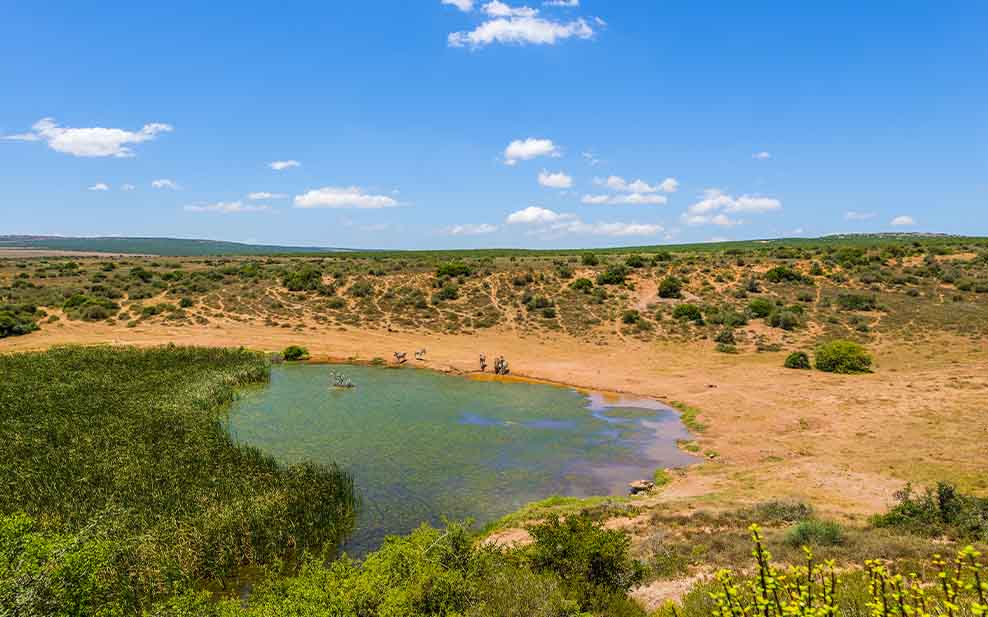 In March 2022, the World Bank unveiled the Wildlife Conservation Bond (AKA the Rhino Bond): a 5-year sustainable development bond worth US$ 150 million. The first of its kind, this bond aims to channel private investment directly into increasing black rhino populations in South Africa –where 79% of Africa's rhinos now live–, specifically in the Addo Elephant National Park and Great Fish River Nature Reserve. Capital will be used to fund both on-the-ground conservation activities and the creation of conservation-related employment for local people (removing the incentive to poach wildlife).
Investing in this bond won't just benefit rhinos. As large herbivores, rhinos help to control the growth of shrubs and small trees and keep the landscape open for other, smaller species to use. So by increasing their numbers, the Rhino Bond will help to increase those of many other animals as well.
While these initiatives are currently not reflective of the finance sector's relationship with the environment overall, they are hopefully a sign of things to come. After all, they would likely not exist at all if banks didn't see a greater demand for sustainability as a societal shift worth getting behind. In order to facilitate a bigger, faster shift to sustainability in finance, it is up to us to pay attention to where they are directing their capital and continue to demand better of them.
Written exclusively for WELL, Magazine Asia by Thomas Gomersall
Thank you for reading this article from WELL, Magazine Asia. #LifeUnfiltered.
Connect with us on social for daily news, competitions, and more.