When I describe my profession as 'massage therapist', I get the sort of response one might expect if I had just called myself a 'magician'. But as most spas and massage parlors are booked more than ever these days, it's important that consumers have a deeper understanding of how their bodies can change when they put their wellness in others' hands. After all, the more one is prepared for their session, the more one receives from it and the longer the benefits last.
Here, I delve a little deeper into what massage therapy is and –using examples of some of the most commonly known therapies– explain how your body can benefit from them.
What exactly is massage therapy?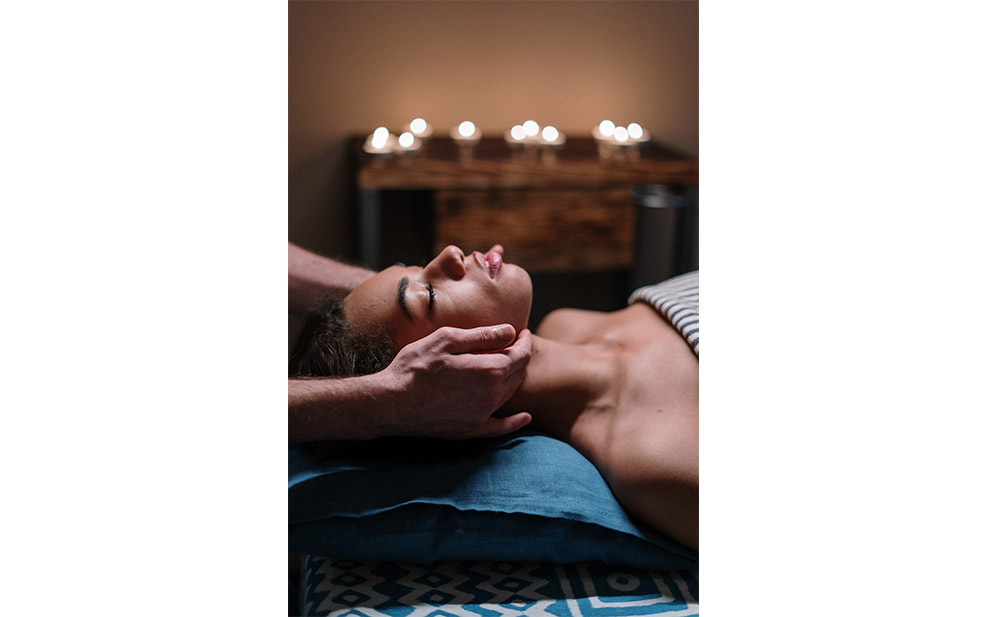 According to Healthline, massage therapy is any method used by a therapist to promote healing using either energy, physical manipulation or both. Therapies can include Swedish, Shiatsu, Aromatherapy, Sports, Deep Tissue, Thai Massage, Trigger Point Therapy and similar.
Understand that with some of these therapies, physical touch may be minimal or completely absent. You should always consult a therapist and understand exactly what's involved before confirming a session whenever possible.
Because the above therapies involve stretching, friction and moving tissue in some form, that in itself enhances pliability, blood flow, cellular exchange, and waste removal. Joint manipulation is also used in Deep Tissue, Shiatsu and Thai Massage, where one's joints are carefully moved through their full range of motion.
In most adults, their physical activities do not put their bodies through their full capabilities (range of motion) and therefore cellular waste removal, tissue pliability and blood flow are minimal. Because most adults sit for long periods of time, this reduced function in waste removal can reduce immunity by 30-50%. Most importantly, muscles recover optimally when oxygen and heat are delivered sufficiently within the blood. Increasing blood flow not only increases nutrition, it also reduces recovery and rest time.
As research, it's helpful to try a range of different therapists and therapies. However, to fully benefit from each session, ideally receive at least 1 therapy weekly or bi-weekly if you are sedentary and no more than 3 different therapies per week if your activity is frequently intense. This will incrementally increase your overall flexibility, immunity and physical recovery at least by 10-16% overall and improve muscle and joint nutrition absorption.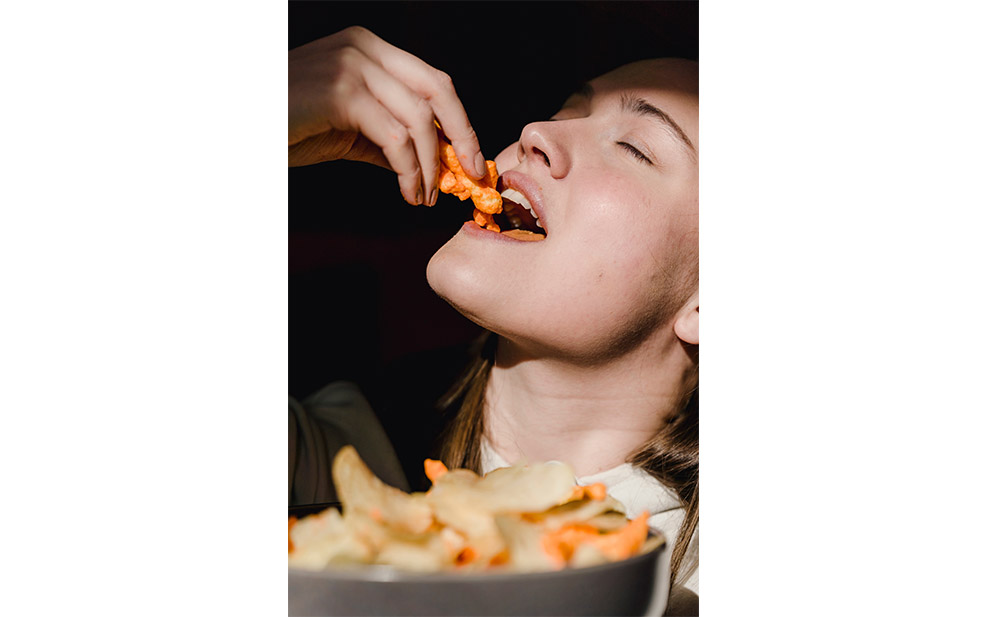 With the consumption of your favorite foods, your body produces dopamine ('feel-good hormones'), endorphins, (which produce the feeling of pleasure) and serotonin, (which promote restorative sleep, memory, learning and a healthy appetite). Unfortunately, for those struggling with weight issues or cravings, the more they consume these foods, the higher the quantities they need to subsequently consume to experience pleasurable sensations.
Fortunately, receiving a massage has the same effect within the body – by increasing blood flow, thereby stimulating your parasympathetic nervous system and in turn lowering cortisol levels.  Understand that for some, stress eating is an issue, where too much cortisol in the body can cause strong cravings for sugary food. Research recommends that receiving massage therapies (especially acupressure) that are slow and calming can noticeably increase your body's production of serotonin, dopamine and endorphin, by 26% overall, keeping you uninterested in food for much longer than using willpower alone.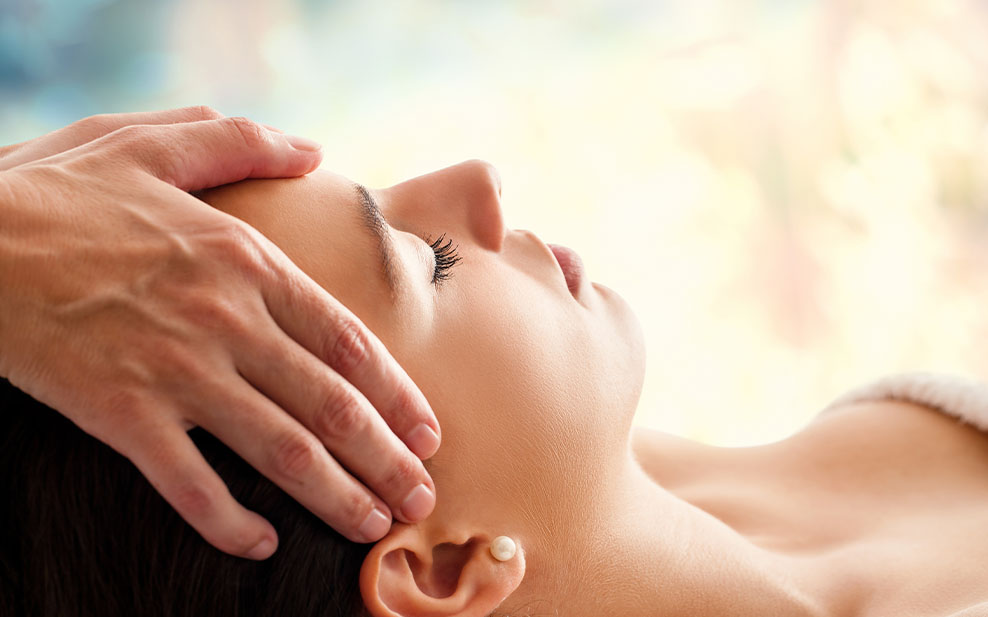 According to Psychologicalscience.org, interoception is the collection of felt sensations that allows us to answer the question, "How do I Feel?" in any given moment. These are the inner sensations that allow us to determine hunger, excitement, anger etc., and help in our self-regulation, mental health awareness and within social environments. This mechanism helps navigate our external world; answers what makes us feel good or bad in a given situation and identifies what we are doing that makes us feel that way. Some of today's most prevalent mental health disorders are the result of poor interoception. For example, in anorexia nervosa and bulimia sufferers, low interoception (where one cannot appropriately eat according to their felt hunger sensations) routinely leads to dangerously over or under-eating. Unfortunately, for most, especially the sedentary population, their interoception is low.
Fortunately, the above therapies help to improve self-regulation. According to research, there are specific receptors on our skin -especially in areas with no hair (e.g. palms)- where a slow, light and calming touch directly stimulates insular cortex activity, which functions in sensory processing, decision-making, and motor control. Over time, this constant stimulation through touch can balance and strengthen insular cortex activity, improving our ability to sense within.
Because massage is a therapeutic and calming method delivering constant static or dynamic pressure, these repeated stimuli help you to feel your own body, serving as a mirror to focus your self-experience. It's the difference in massaging your own stomach, versus the sensations experienced when someone else does it to you. Over time, this is how one differentiates between pain, discomfort, irritation, aching, tenderness, etc., and this translates to knowing hunger, starvation, and much more.
I wish you all the best in choosing the right massage therapy for you and I hope you can enjoy the benefits it brings.
About the author: Born from a natural desire to constantly enhance life, once Rahul Kalra's own was well established, he turned outward toward helping others.
He founded Holistic Bodywork Therapy to embody empowerment, in whatever way serves each individual best.
Rahul is available for customized bodywork therapy sessions aimed at improving physical health from chronic pain, weak immunity, poor digestion in addition to enhancing emotional health from PTSD, chronic stress, post breakup-depression and eating disorders. 
Email him at: Rahul@holistic-bodywork-therapy.com
Written exclusively for WELL, Magazine Asia by Rahul Kalra.
Thank you for reading this article from WELL, Magazine Asia. #LifeUnfiltered.
Connect with us on social for daily news, competitions, and more.