For most of my adult life, I have been searching for home as I experienced it in my earlier childhood. One reason for this is I have always been on the move. Over my lifetime, I have lived in at least 14 different houses or apartments. In each place I've lived, I've craved feeling as safe and at peace as I was when I was a young girl in my childhood home. The search for this feeling became even more acute when I left my comfort zone and moved with my family to South Africa. At the time I was far away from my mental perception of my original home outside of Washington DC in the US. As I spent more time reflecting upon my feelings, I realized that what I craved most were reminders of the love and safety of my home, not the physical structure itself. I didn't have to travel back to where I was born to feel safe and happy. My childhood "home" wasn't physically there anymore anyway. I found that the best way to end my endless search was to stop searching and instead focus on creating a space in my house dedicated to help remind me of my spiritual sense of home. Through small changes in behavior and thought patterns, I was able to transform my relationship with my feelings about home. Now instead of longing for home, I can bring "home" wherever I go.
Below you will find a simple list of 3 actions you can take to create that "home" feeling you crave wherever you are in the world
Showcase art that connects you to your spiritual home
One important piece of a spiritual home is a connection to a greater source of wisdom and love. Meaningful art is a powerful reminder to us to stay connected and be mindful of our purpose. I strongly suggest making sure you find a place in your home for meaningful art to you. You may already know what art makes you feel at home. If you don't, here are a few tips:
First, attempt to draw in your mind your perfect home. What do you see? What items are in it? Take a mental walk through the space- what can you see, smell, hear, and feel? Now take what you are imagining and think about how that can be represented in the form of art.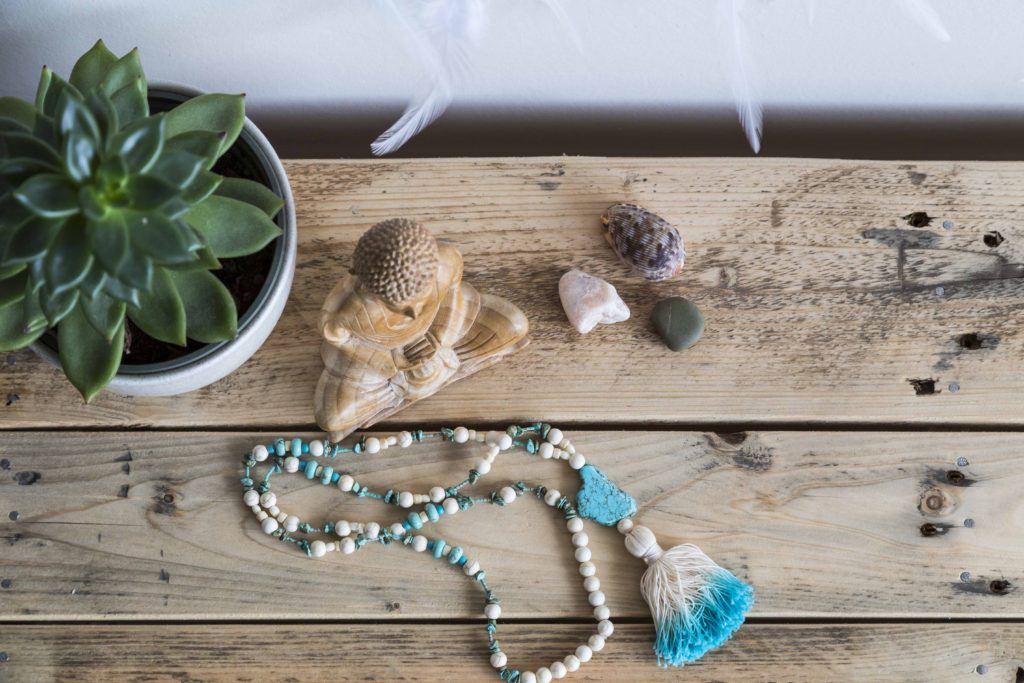 For me, my "home" feeling was triggered by thinking about my mother's flower garden. Therefore, hanging artwork with flower arrangements or garden scenes makes me feel more at home. For you, it could be more abstract, such a piece of artwork with deep ocean blues as it reminds you of your father taking you to the beach to play.
Put plants in your entranceway
There is a saying that the stars are our ancestors. So too are the plants and flowers that live just outside our windows. By placing freshly cut flowers or plants in a prominent place in our home, we remember that our home is a place that connects us to the universe. Even when alone, we are never alone. A wisdom and love greater than we can imagine enfolds us always. Just a simple plant or flower placed on a table is the entrance to and reminder of that greater life of abundant love that we all are invited into living.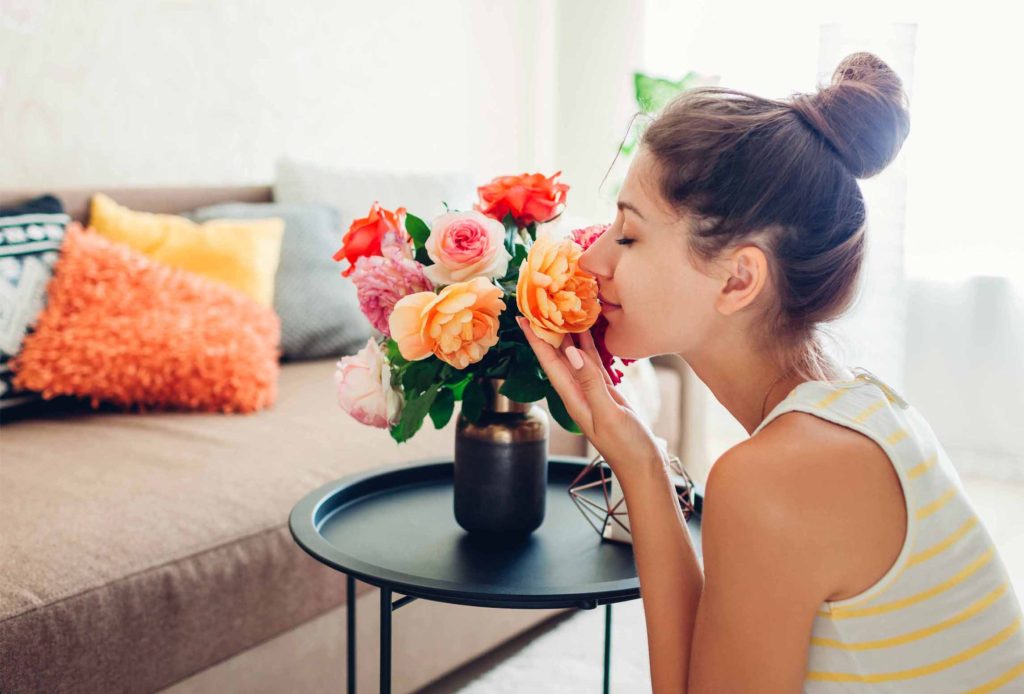 For instance, growing up my mother always had a white porcelain bowl on our entrance hall table filled with a piece of nature from our yard. As I flew into the house from our yard, I would often stop by the table and see what my mother had placed in the bowl. In December, there were pine boughs, holly and boxwood.  In April, daffodils and tulips. In June and all through the summer, roses filled the area with their beautiful scent. The bowl of greenery or color was a gift of love from my mother to whomever walked or ran by. It was a symbol and reminder of the simple joy of life. Every time I came or went, I was reminded of that joy (sometimes subconsciously).
Don't know where to start?
In Hong Kong, there's a great variety of indoor plants you can choose from. For inspiration, you can peruse your local flower shop or make a trip to the Flower Market in Prince Edward . Or if you have a certain plant in mind you can search online- t many delivery services will drop off the plant that you want straight to your doorstep.
Create a space (even if small) for a spiritual place
Space in Hong Kong, and many cities nowadays, can be hard to come by. This cramped style of living can add to feeling trapped at home without mental space to relax. But, even in a small space, you can create a peaceful place in your home.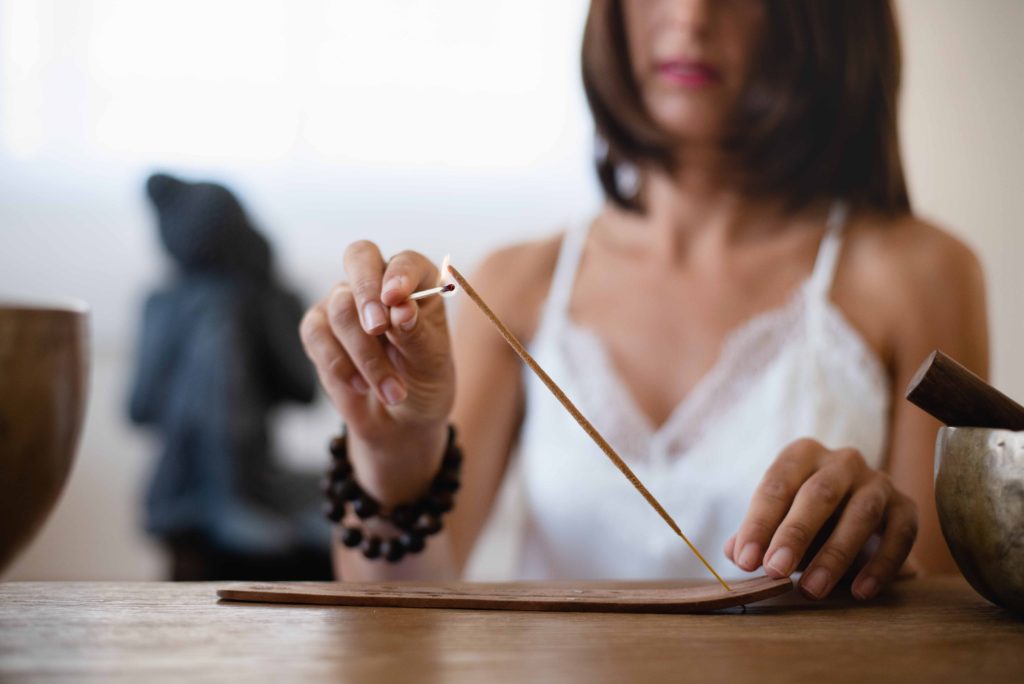 I suggest you take a walk around your house and see what spaces may work for you. It may be the balcony where you can feel the sunlight. Or could simply be can be a shelf where you place family pictures and art that reminds you of love. Within Asian traditions, a place for a shrine is an essential part of a home or place of business. If a tiny storefront selling toilet parts in Central can find the space for a shrine and some incense, you can find some space in your home too.
For me, I'm blessed to have a bit more space in the mountains of rural Maryland USA. So my sacred space is my backyard garden. Working in nature reminds me that I am part of a universe that is good and loving. And it makes me feel at peace.
In your last column, you talked about ways to be hopeful during the pandemic and try to focus on getting outside. I've tried, but as the pandemic continues, I'm just becoming tired of it all. I'm anxious to return to normal life. But it seems like there is no end in sight. Is there anything I can do to not feel so tired by all of this?
Thank you for your great question. First, your feelings are completely normal. Here in the mountains of Western Maryland in the United States, I speak to at least one person a day who feels exactly as you do.  When can we get back to some kind of normal?  When I asked one of my friends how she was feeling, she said "Itchy."  I think she was trying to explain how we all have this nervous energy to do something.  This is where the value of a spiritual practice comes in.  A spiritual practice can be a daily practice that brings you back to the essentials in your life–the values that make life worth living. The small space of nature or art that you create in your home is a visual reminder to practice. The great Confucian teacher Lao Tzu said, "I have just three things to teach: simplicity, patience and compassion."  Your daily practice will include these three things.  For example, when my children were young, reading to them in bed before they went to sleep was a spiritual practice for me. Not only did I look forward to a time to relax with my family, but the practice was simple… get into our pajamas, lie down on the bed, pick up the book and read. That was simple. It also involved patience if my son or daughter was having trouble settling down. It was compassionate because it was a gift of time and presence to my son and daughter when I could have been doing more "productive" actions elsewhere. Likewise, a daily morning walk can be a practice.  A swim in the ocean.  Even completing an easy task like washing the dishes or chopping vegetables or folding clothes can be a practice. Each practice is simple, involves patience, and is a gift of compassion to self and others. The great benefit is that you lose yourself in the practice and are relieved from the worries and anxiety of the greater world.  This is true no matter if we are in a pandemic or not. One simple daily practice…that is the key to living in a world of anxiety.
Blessings,
Mother Martha.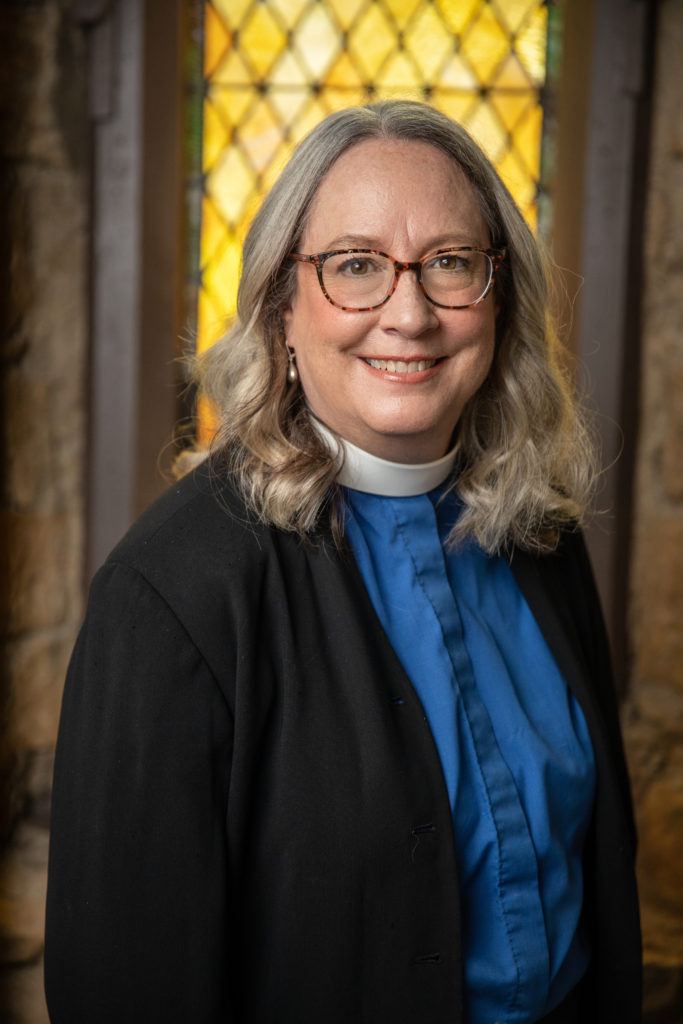 About Ask Mother Martha Series:
Every month Martha will answer questions and provide insights on varied themes. She can give advice on all kinds of topics. How to cope with work stress, the death of a loved one, relationship advice, just to touch on a few. If you have any issue you are dealing with or would like guidance on please send in a brief description and your question to mothermartha@wellmagazineasia.com.
We at WELL, will review your question and perhaps include it together with Martha's response in an upcoming article. We hope you enjoy and look forward to your feedback!
Written exclusively for WELL, Magazine Asia by Mother Martha
Thank you for reading this article from WELL, Magazine Asia. #LifeUnfiltered.
Connect with us on social for daily news, competitions, and more.