To many Hong Kongers, October brings the National Day and Chung Yeung Festival holidays, as well the promise of a welcome, much-longed-for relief from the summer heat. For ardent birdwatchers like myself however, it brings something much more long-lasting, much more satisfying and much more feathery.
Each autumn and winter, over 50 million birds travel along the East-Asian-Australasian-Flyway (EAAF), flying from as far away as the Artic circle to warmer climates in East Asia, Australia and New Zealand. As they make this epic journey, they will stop at several important sites to rest, feed and/or spend the winter. Surprisingly, Hong Kong is one such important site, hosting habitats that many migratory birds depend on for survival, to the point where without them, some species might even be extinct by now.
Although the first birds start arriving in Hong Kong in September, it usually isn't until October that migration season really gets underway here. From now until around mid-April, the wetlands and forests will be thronging with some of the world's most beautiful, bizarre and even critically endangered bird species.
WELL, here are the best places for birdwatching in Hong Kong, each complete with an example of an iconic species you can find in them.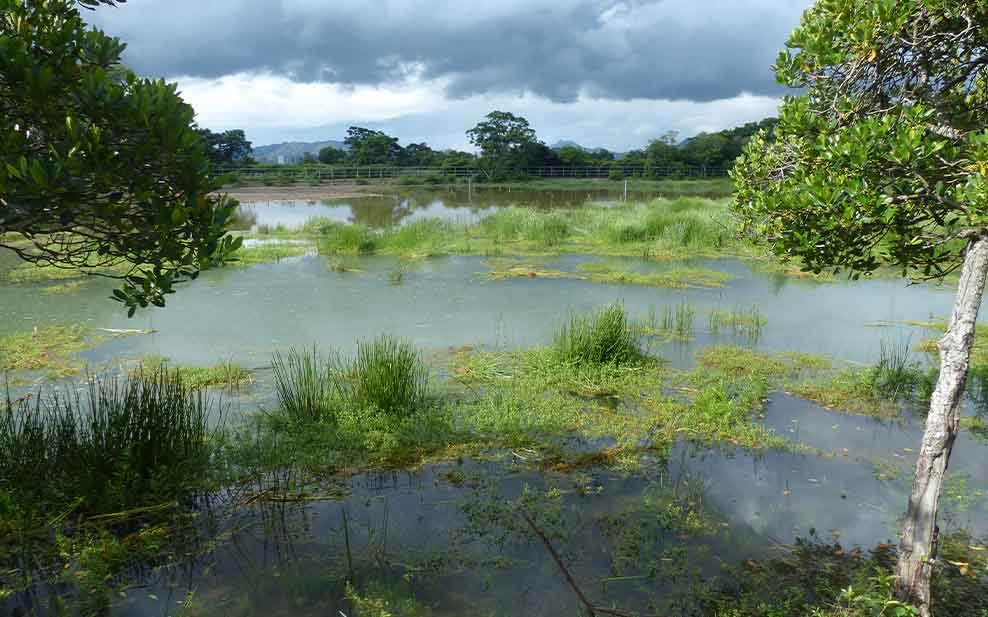 Hong Kong's largest and most famous wetland is the epicentre of local birdwatching, as this protected reserve is where the majority of Hong Kong's wetland migrants come to rest or spend the winter. Every year, a vast array of species from ducks to songbirds to spoonbills descends on Mai Po, supported by an impressive mix of habitats –from mudflats to reedbeds to freshwater ponds – that are managed by WWF-Hong Kong primarily for their benefit. To reduce disturbance to the birds however, visitor access is tightly controlled and only permitted to those with special entry permits from the Agriculture, Fisheries and Conservation Department (AFCD), or to those who sign up for WWF's guided tours.
Species: Black-faced Spoonbill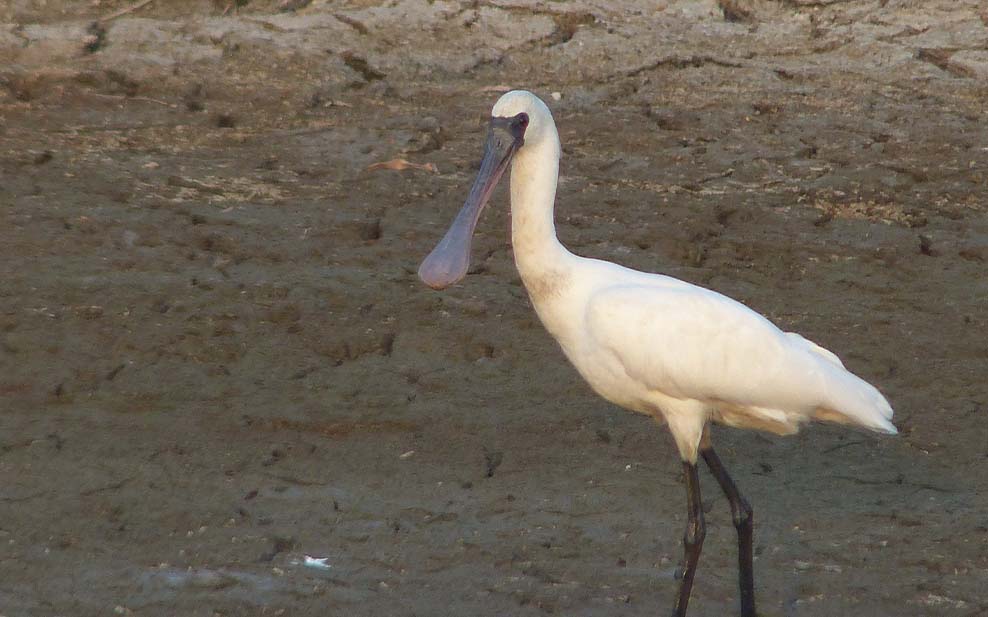 Instantly recognisable from its long, spoon-shaped beak, the black-faced spoonbill is a conservation icon in Hong Kong, in part because it is here (and especially in Mai Po) that a significant proportion of this endangered bird's global population spends the winter. Once on the brink of extinction, conservation efforts within Mai Po have played an instrumental role in the recovery of the spoonbill, whose numbers globally have gone from less than 300 in 1994 to a record 5,222 as of the 2021 population survey. Towards the end of the migration season in spring, some individuals may develop a yellow-head crest as they start to come into their breeding plumage.
How to get here: Take the 76K bus from Sheung Shui MTR or Yuen Long MTR to Mai Po. Follow the sign to the reserve down Tam Kon Chau Road until you reach the Mai Po Visitor Centre.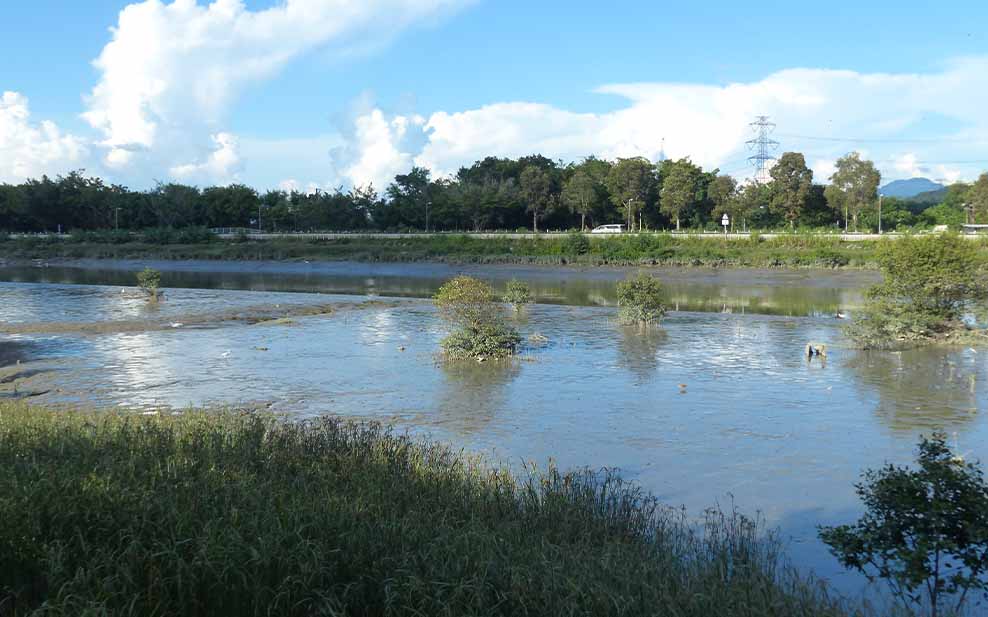 For those without an entry permit to Mai Po, Nam Sang Wai Road is a great place to spot many of the same wetland birds that visit the reserve. Much like Mai Po, Nam Sang Wai offers a diverse range of habitats from fishponds to reedbeds on one side of the road, to the tidal Shan Pui River on the other. At low tide, the latter is an especially good place to spot various ducks, waders and even seabirds as they forage for morsels on the exposed mud.
Species: Black-headed Gull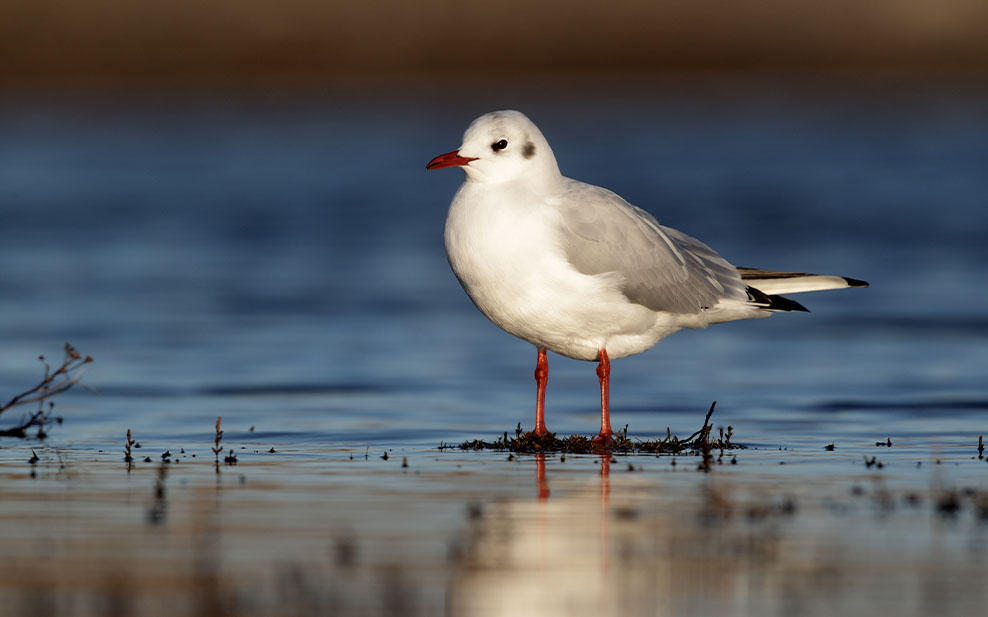 At low tide, the mudflats of Nam Sang Wai are an ideal place to spot Hong Kong's most common gull species. However, in its non-breeding winter plumage, the black head that gives this small seabird its name is largely absent, instead being more of a faint, grey smudge behind the eyes.
How to get here: Take the 76K bus or the 36, 37, 38 or 75 minibus from the Yoho Mall bus stop outside Yuen Long MTR to Hong Mo Kiu. Walk down Nam Sang Wai Road.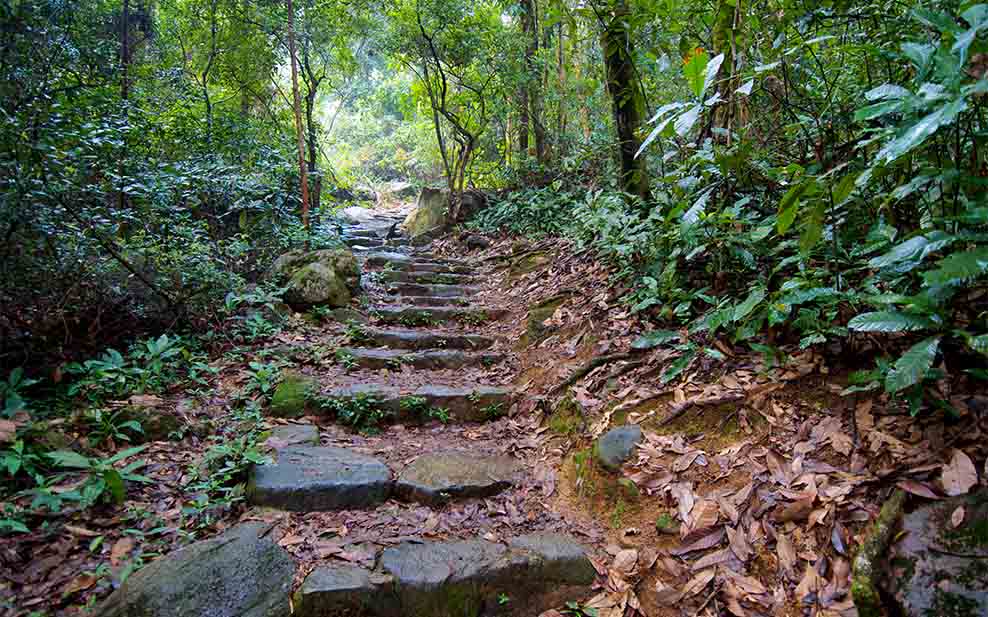 Covering 460 acres of hillside just a stone's throw from Tai Po town, the woodlands of Tai Po Kau Nature Reserve represent one of Hong Kong's most pristine forests. While the much denser habitat makes it a harder place to spot birds than the open wetlands of Deep Bay, the birds that do inhabit forests are so beautiful and so interesting that the chance of being able to spot one of these elusive species is well worth the extra effort in searching for them high among the leaves and branches.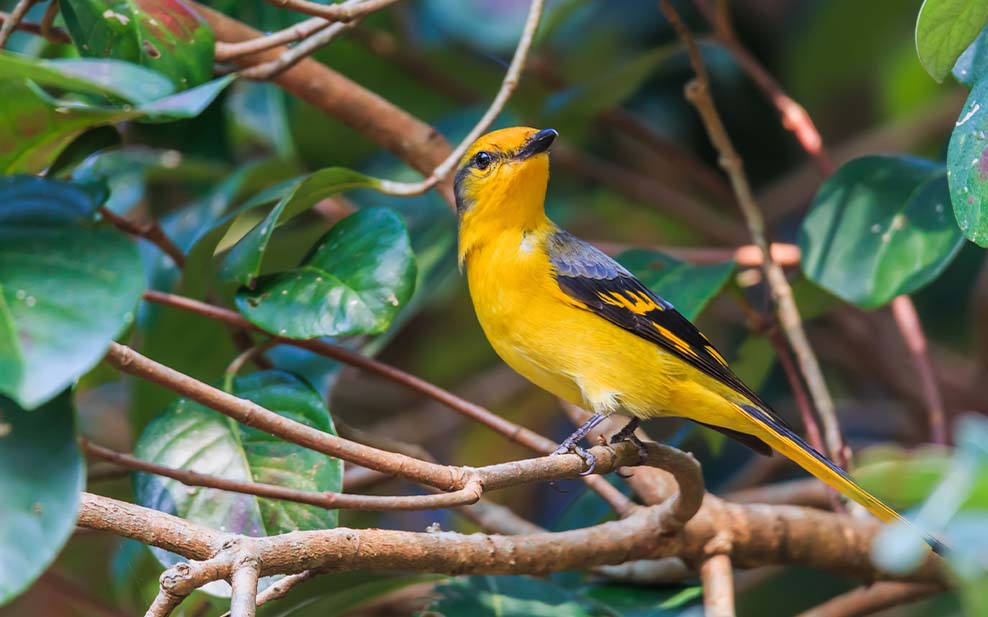 Forest birds include several of Hong Kong's most colourful species, and one of the most colourful has to be the scarlet minivet. In addition to the black and orangey-red male, the grey and yellow female is also a beautiful sight for birdwatchers. Though widespread and largely migrant in Hong Kong, Tai Po Kau and its surrounding areas hold the distinction of being home to a small breeding population that remains here all year round and is bolstered by individuals that come here for the winter. They move in flocks of 10-30 through the treetops and can be identified by their whistling call of 'sweep-sweep-sweep-sweep'.
How to get here: Take the 72 bus from Tai Wo MTR to Chung Tsai Yuen. Walk down Tai Po Road until you reach the entrance to Tai Po Kau Nature Reserve.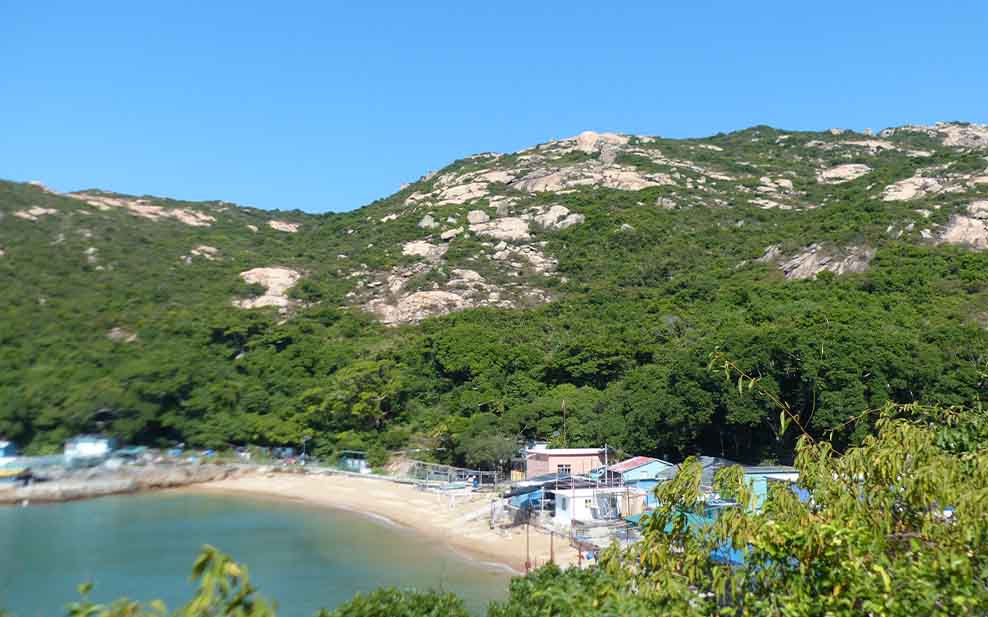 This small island off the southeast of Hong Kong Island is not that easy to get to, but well worth the effort for birdwatchers. As well as the possibility of migratory seabird sightings on the ferry ride over, Po Toi is also an ideal place for other types of migrants to stop and rest, including some species not easily seen in the rest of Hong Kong.
Species: Black-naped Oriole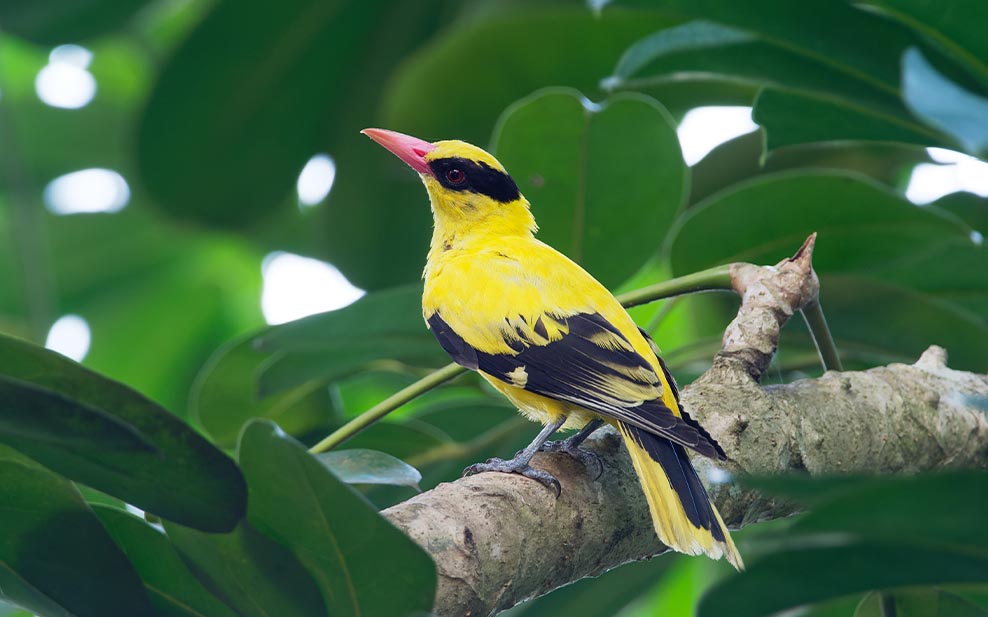 One of Hong Kong's most beautiful migrants is also one of its briefest, with October being the only really reliable time of year to see it. This is somewhat ironic, as it was once also a regular breeder here. However, in recent decades, the number of breeding pairs has declined drastically. Offshore islands with open woodland are the black-naped oriole's preferred habitat in Hong Kong, making Po Toi an ideal place to spot this bird for the short window of time that one can do so.
How to get here: Take the ferry from Aberdeen Praya (near the Aberdeen Wholesale Fish Market) or from Blake Pier in Stanley on Tuesdays, Thursdays, weekends or public holidays. 
Honourable Mention - Long Valley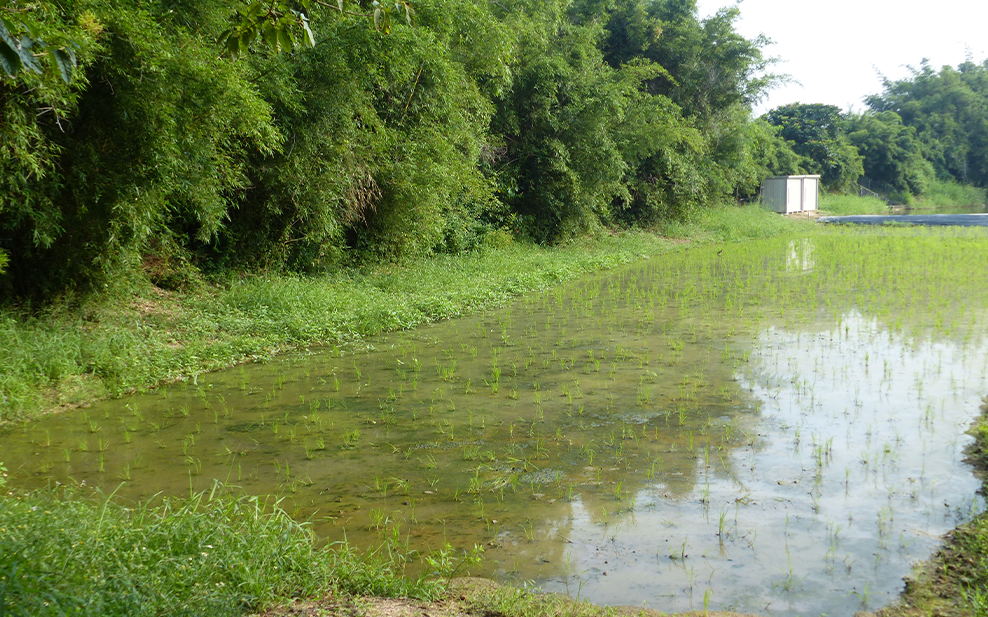 For many birds, the traditional farms of Hong Kong make for surprisingly good habitats due to their low-impact traditional practices, such as not using pesticides and flooding fields to grow rice (i.e., creating artificial wetlands). But as farmland has fallen victim to urbanisation, species that depended on it have had their options drastically reduced. Long Valley is now one of the last places left where such habitat still exists in good quality, containing a mixture of paddy fields, fishponds, vegetable patches and natural marshlands that support over half of Hong Kong's bird species.
However, for the time being, Long Valley is momentarily off limits to birdwatchers due to the construction of an AFCD Nature Park there, dedicated to maintaining the local biodiversity and the traditional agricultural practices that have benefited it. The park is expected to be completed in 2023 and will include birdwatching hides and outdoor learning facilities. It also aims to convert abandoned farmland into wetlands to increase habitat availability for birds.
Species: Yellow-breasted Bunting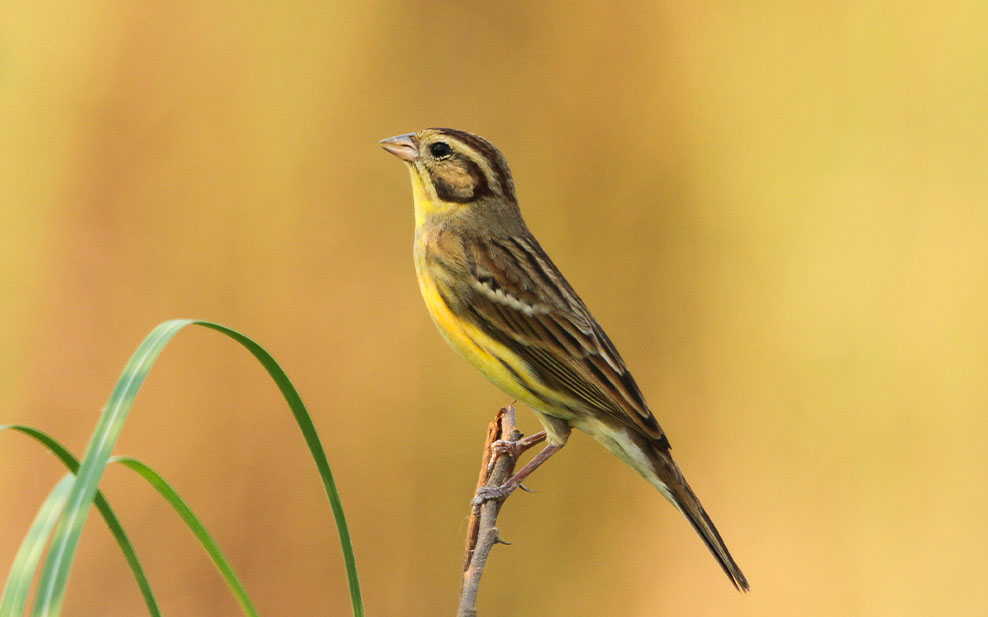 Whereas Mai Po has the black-faced spoonbill as its iconic endangered bird, Long Valley has the yellow-breasted bunting. An extremely common species as recently as 2004, it has since been declared as 'critically endangered' thanks to hunting in Southern China, where it is considered a delicacy. In October, Long Valley provides a safe haven for the yellow-breasted bunting to rest mid-migration, not only because of Hong Kong's stricter anti-hunting laws but also because of work done by the Hong Kong Birdwatching Society to maintain the traditional rice paddies that are this tiny songbird's preferred habitat.
How to get here: Take the 51K minibus from Sheung Shui MTR to Ho Sheung Heung.
Of course, due to their remoteness, some of these places can be very difficult to get to, particularly for those living in city centres in Kowloon and Hong Kong Island. Luckily, there are other options for birdwatching too. Urban parks like Kowloon Park and Hong Kong Park host a wide array of beautiful species and for the more adventurous types in Kowloon, the woodlands near Ho Man Tin can also be a good place to spot forest migrants.
But wherever you choose to do it, the next few months between now and April are the peak season for birdwatching in Hong Kong. So grab your binoculars, your cameras and your bird field guides and get out there!
Written exclusively for WELL, Magazine Asia by Thomas Gomersall
Thank you for reading this article from WELL, Magazine Asia. #LifeUnfiltered.
Connect with us on social media for daily news, competitions, and more.