In honour on International Women's day 2021 we are sharing 5 of our favourite charities doing amazing work to support Hong Kong Women! Below you'll find opportunities to volunteer, events to join, and easy ways to donate directly to make an impact today!
The Karen Leung Foundation (KLF) is working to save lives in Hong Kong by raising awareness of gynaecological cancer, educating women to increase rates of early detection and ensuring that women in treatment have access to optimal medical care. Founded in 2013, they are the first and only organisation in Hong Kong solely devoted to women's gynaecological cancers. To date, the Karen Leung Foundation has raised more than HK$27 Million to fight gynaecological cancer and help Hong Kong girls and women. The Karen Leung Foundation honours the memory of Karen Leung, a hedge fund trader, who died at age 35 following a diagnosis of metastatic cervical cancer.
This year, self-love will be a key theme for the Foundation and as a result, they are hosting a series of workshops, both virtual and in-person to remind us all of the importance of prioritizing mental health and overall well-being.
To register to join in on the upcoming Self-love events, click here. 
KLF is always looking for volunteers looking to make a difference in the local Hong Kong community. Click here to learn more about Volunteer opportunities.
Click here to make a donation directly to KLF.
Splash Foundation believes that everyone should have the opportunity to learn to swim. Far too often there are financial or cultural barriers around learning this life skill. Since 2015, Splash has made swimming accessible to nearly 3,000 domestic helpers and kids from low-income families in Hong Kong.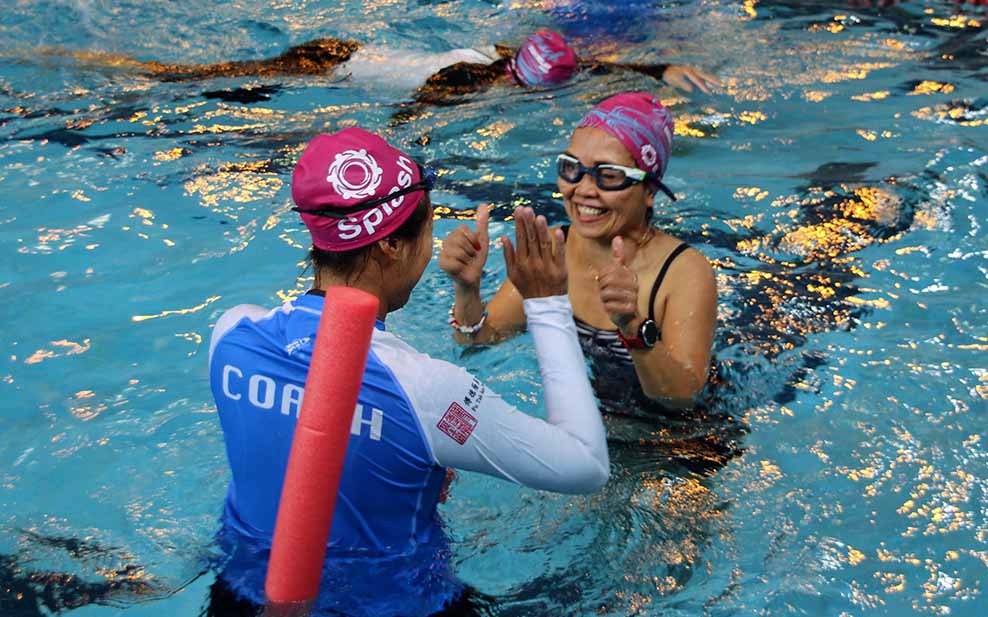 Their programme is designed for absolute beginners and focuses on the essential skills for water safety, water confidence and a basic form of forward propulsion. Their approach is unique. They connect people who know how to swim with those who want to learn – essentially turning recreational and competitive swimmers into volunteer teachers.
But Splash is so much more than swimming. The opportunity to try things and learn new skills is exhilarating. It empowers people and builds confidence which has a ripple effect in other parts of their life. On top of all of that, learning with others creates a strong social connection and gives people a sense of belonging.
Interested in becoming a Splash volunteer? You can read more about it and sign up here.
It costs just HK$2,000 to teach someone how to swim. Forever. Donate here
Women Helping Women Hong Kong a registered non-profit created by Women for Women. They focus on raising awareness concerning domestic violence against Women and provide programs that educate, support, and empower.
Their vision is to see the eventual eradication of violence and abuse against women and children in Hong Kong and help to build a society where disadvantaged women can better their lives regardless of their socioeconomic background.
Click here to sign-up for volunteering opportunities and to donate directly to the cause.
Pathfinder's mission is to ensure the most vulnerable and unsupported children in Hong Kong are protected and respected, and their Mothers- predominantly current or former Migrant Domestic Workers- are empowered to find a path to a brighter future. They believe that all children should receive a fair start at life.
A pregnant MDW faces substantial obstacles and hardships when her employment is terminated. She immediately becomes homeless and within two weeks, when her work visa expires, loses access to public welfare and healthcare services vital for prenatal screening.
Pathfinders provides services that address the immediate needs of underprivileged expecting mothers including case management, healthcare, child development, home country integration, equal justice, employer engagement, empowerment, and influencing systematic change.
From now until March 20th, Pathfinders is supporting Working Moms through a social campaign called #WorkingMomsHK. Click here to learn more.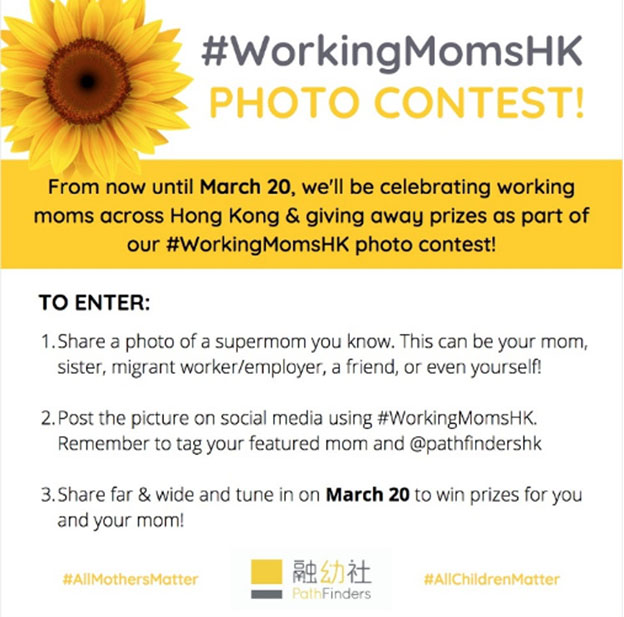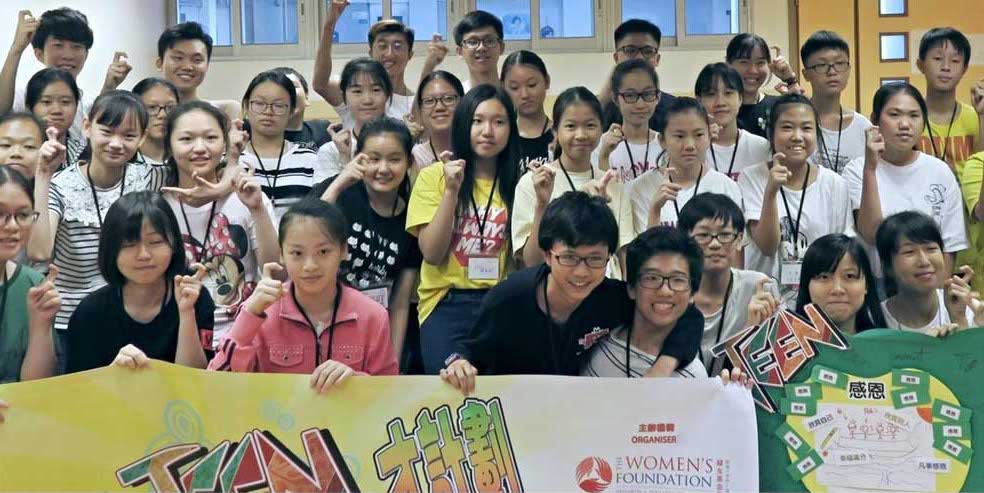 The Women's Foundation is a non-profit organisation dedicated to improving the lives of Women and Girls in Hong Kong. They conduct ground-breaking research to run innovative and impactful community programmes and engage in education and advocacy in the pursuit of three main goals:
Challenging Gender Stereotypes
Empowering women in poverty to achieve a better quality of life for themselves and their families
Growing the number of women in decision-making leadership positions.
To learn about Volunteer opportunities, click here. 
To DONATE directly to make an immediate impact, click here. 
Did we miss an organisation that's doing amazing work to support Women in Hong Kong? We'd love to hear from you at info@wellmagazineasia.com !
Written exclusively for WELL, Magazine Asia
Thank you for reading this article from WELL, Magazine Asia. #LifeUnfiltered.
Connect with us on social for daily news, competitions, and more.