It is said by some that India is the world's easiest country to be a vegan or vegetarian in. And if you've ever flipped through an Indian cookbook, sampled the plant-based dishes in an Indian restaurant or know anything about the cultural influences on Indian cuisine, it's easy to see why.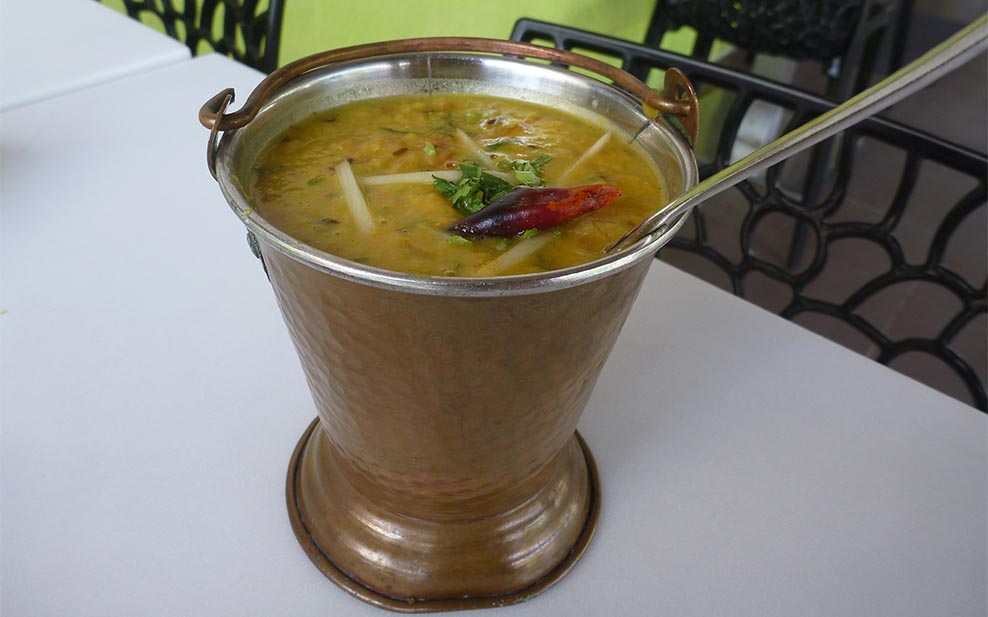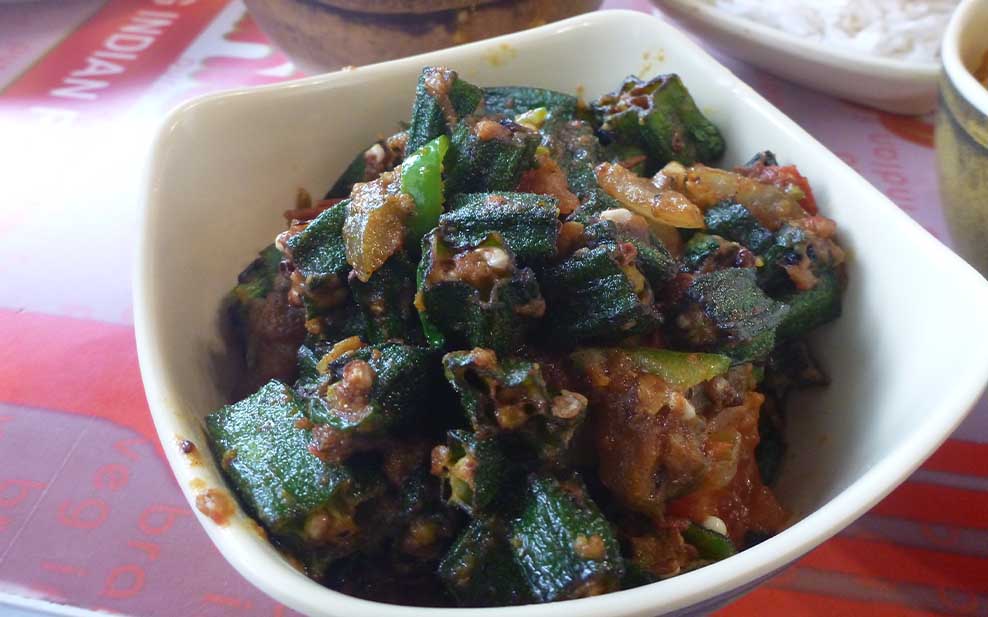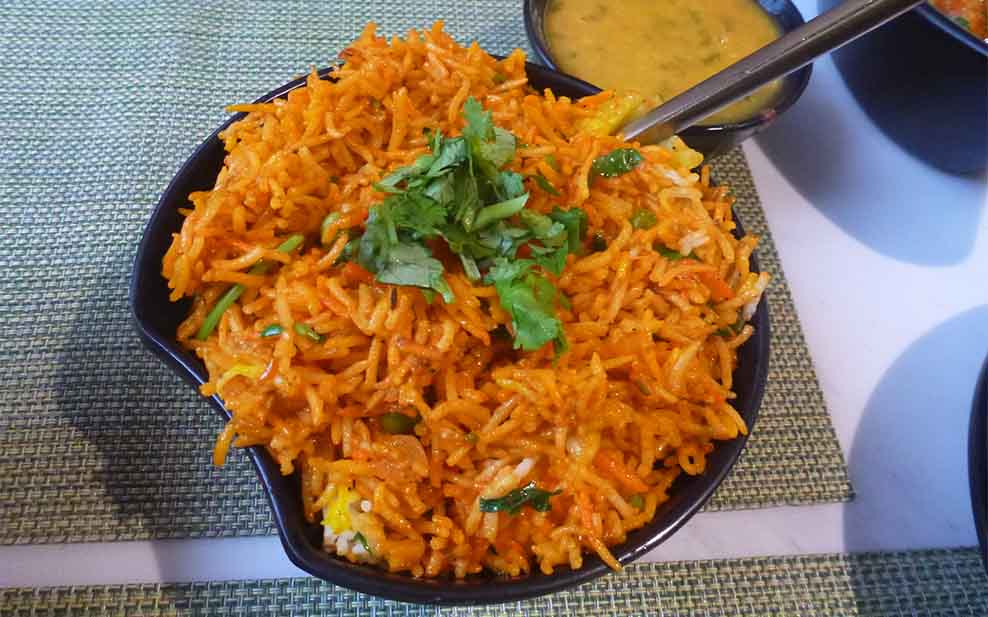 India's plant-based cuisine is heavily rooted in religion. The Indian subcontinent is home to many different faiths –the most prominent being Hinduism– that strongly advocate for a life of non-violence towards all living things, including livestock. Unsurprisingly, India has the highest proportion of plant-based eaters of any country and with a wide range of spices and other ingredients at their disposal, its people have been able to produce some of the most varied and interesting plant-based dishes in the world.
Hong Kong is blessed with a large and vibrant Indian and South Asian community. With that has come a whole selection of restaurants here serving their unique cuisine. While not all of these restaurants (including the ones on this list) are strictly vegan or even fully vegetarian, most are nonetheless guaranteed to offer a wide range of such foods just by virtue of the culture they are based in.
WELL, here are some of the best ones for vegan eating:
Most of Hong Kong's Indian restaurants are concentrated in the Tsim Sha Tsui area. But that doesn't mean there aren't a few gems elsewhere in the city. One of these is Village, which appropriately operates out of a converted traditional village house in Sai Kung. While this family-run restaurant isn't strictly Indian –offering several Malaysian dishes too– it does offer a decent range of delicious, home cooked vegan dishes, served with a complementary poppadum. Tables are available indoors, but the outdoor terrace is a much better place to catch a cooling breeze on a sunny day while you eat.
Best dish: Mixed Vegetable Pakora
It might not have the complexity of tastes that some of Village's other dishes have. But nonetheless, this dish of battered vegetables –nicely presented in a serving basket– is easily a match for them. This mix of cauliflower, okra, eggplant, potato and onion wedges is coated in a vegan batter made from chickpea flour and spices. The vegetables themselves provide an interesting range of tastes, but the batter itself is the real highlight: crunchy and flavoursome, but not overly thick. Be sure to have this with a generous helping of mango chutney.
Address: G/F, 1E Po Tung Rd, Sai Kung
For those in search of serenity amidst the hustle and bustle of Tsim Sha Tsui, Kailash Parbat may be just what they're looking for. This quiet, well-lit restaurant has a very relaxed ambience in which to enjoy your meal, helped by the colourful décor and lanterns hanging above the seating areas. While some may find the names of the dishes unfamiliar, the staff will patiently explain the contents of each one and vegan options are helpfully highlighted on the menu by a little green leaf icon. Environmentalists will be dismayed by the plastic water bottles on the tables, but tap water is available on request.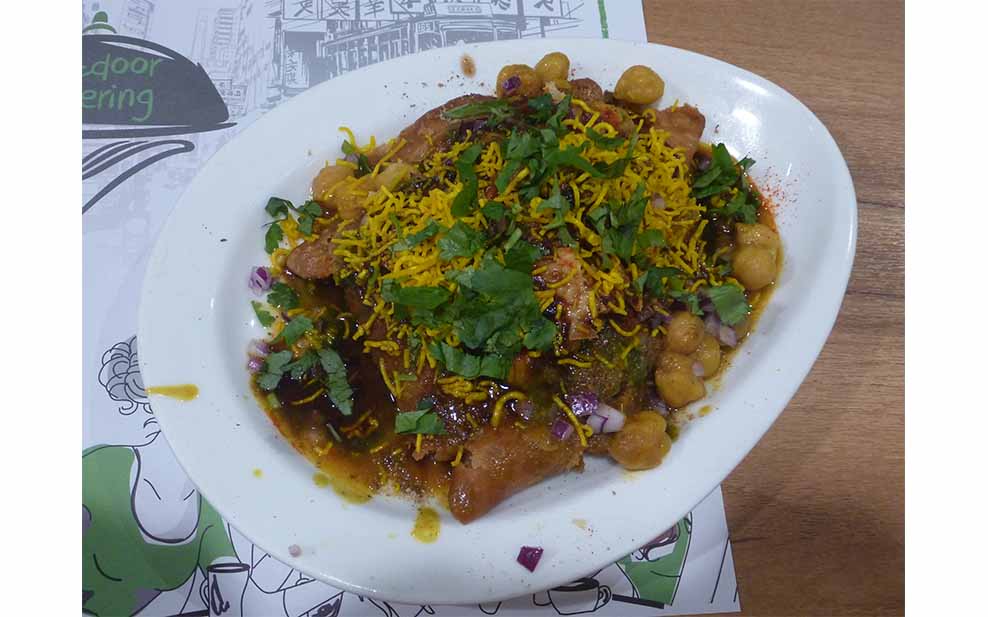 Typically, samosas are served as a snack food or (in the case of this one) an appetiser. But the way this dish is presented makes it look more like a main course: served on a sweet sauce with garnishing and chickpeas arranged around the perimeter. The potatoes and peas inside make for a dense, appropriately spicy filling, but surprisingly, the most outstanding thing is the pastry exterior. Not only does it manage to maintain its crunch and not get soggy in the sauce, but there's a freshness to its taste (like newly baked pie crust) that welcomingly offsets the heavy spiciness of the rest of the dish.
Address: Unit 302, 3/F, Multifield Plaza, 3 Prat Ave, Tsim Sha Tsui
This restaurant in Tsim Sha Tsui may be small and inconspicuous, but what it lacks in size it makes up for in other ways. The Indian-style tiles on its floors and walls make for a pleasant (if not particularly dazzling) décor while the Indian music playing over the intercom really helps to get you in a culturally appropriate mood for your meal. Its menu boasts an enormous range of options (most of which cost less than HK$ 100) and the staff will helpfully point out which ones are vegan. If you are concerned about not being able to get past the building's security gate, simply press the button marked 'Branto' and they will let you in.
Best dish: Rava Onion Masala Dosa
Dosas –a thin batter pancake derived from rice flour– are arguably Branto's main strong point and one of its best dosas has to be this one. In concert with each other, the pancake and its strikingly flavoursome filling of onions and potatoes –heavy with turmeric, cumin and mustard seeds–, make for a dish that is equal parts dense and delightfully crispy. Try it with the accompanying dips for an even better eating experience.
Address: 1/F, 9–11 Lock Road, Tsim Sha Tsui
This vegetarian restaurant is renowned amongst Hong Kong's Indian restaurant enthusiasts and helpfully also provides a separate vegan menu. Its large windows provide a lot of natural lighting, complementing its light green décor and furniture. In keeping with restaurants like Branto, its sound system plays Indian singing to customers while they eat. Meanwhile a faint aroma of spices and curry in the air gets them nice and hungry before they start.
Best dish: Mixed Uttappam
A thicker version of a dosa, uttappams are sometimes described as India's answer to pizza. This one even smells a bit like one, thanks to the generous helping of peppers and onions on top. The peppers also bring a slight sweetness to it, as does the shredded coconut cooked into the base, the texture of which is more akin to a frittata than a real pizza. However, it does sort of manage to replicate a pizza crust thanks to its crispy, crunchy edge.
Address: UG Shop 16 & 17, Wing On Plaza, 62 Mody Road, Tsim Sha Tsui East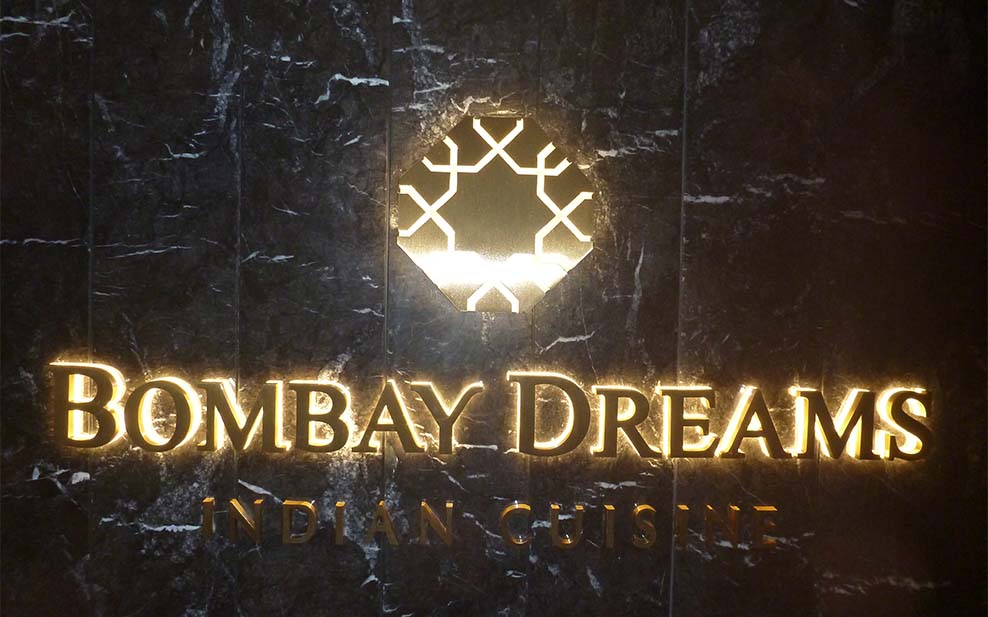 Though one of the more expensive restaurants on this list (much cheaper than the nearby Punjab Club, however), Bombay Dreams offers an experience that is well worth the price. Its soft lighting, scented air, polished wooden floors and velvet chairs and sofas give it a more upmarket feel than many Indian restaurants and with the addition of soothing music, brings a welcome calm amidst the busyness of Central. Like Woodlands, it also has a separate vegan menu with the ingredients of each dish listed, so you don't need to ask for clarification.
Best dish: Baingan Ka Bharta
Mashed aubergines is something that, in the wrong hands, could quite easily be done badly. But not when tandoori-roasted and cooked with onions, tomatoes and garlic, as with this dish. Blended together, these ingredients create a thick, rich, fragrant curry reminiscent of a hearty stew, with a spiciness that catches you in the back of the throat and stays with you for some time after you swallow it.
Address: 1/F, Winning Centre, 46 Wyndham Street, Central
Want to cook it yourself?
If you find yourself inspired by the dishes in these restaurants, you might be feeling inclined to try cooking them (or dishes similar to them) yourself. The question then is where to get the special spices and other ingredients that give Indian cuisine its unique flavours? Things like cumin powder, garam masala, turmeric and coriander seeds?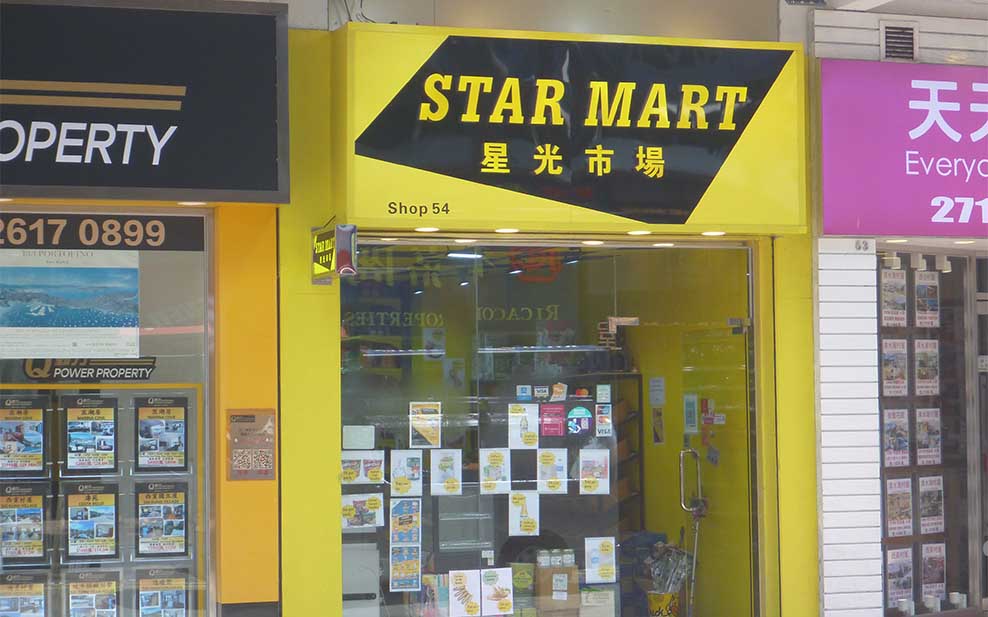 Fortunately, a thriving Indian community in Hong Kong means that there are plenty of places here where you can buy those special ingredients. Chungking Mansions in Tsim Sha Tsui –the unofficial hub for the local Indian community– is a good place to find provisions shops selling them. Alternatively, the chain shop Star Mart has a string of outlets all over the city, including in Hung Hom, Aberdeen, Mid-Levels and Sai Kung.
Written exclusively for WELL, Magazine Asia by Thomas Gomersall
Thank you for reading this article from WELL, Magazine Asia. #LifeUnfiltered.
Connect with us on social for daily news, competitions, and more.