Black Friday, Cyber Monday – it's all so tempting, especially in the lead up to Christmas and then there's those boxing day sales and excessive discounts everywhere we look…
My wallet says bah humbug! 'Tis the season to completely ruin our budgets.

While the festive season is fun, exciting, nostalgic and exhausting in equal parts, it's important to remember that winter months require a little more self-care than other times of the year
The statistics are in and they say we are spending more and more on gifts each year! Apparently 30USD more this year per person than in 2018 with the average spend up to $920USD from $885USD.  But that's not including your new Christmas tree, gift wrapping station, or themed food that we only consider during the jolly season. All that cash is just on gifts and doesn't consider your December budget in its entirety!
It's also easy in the mad rush to aptly miss what you're actually buying or how much you are spending. In the UK last year, only 16% of people surveyed by the Independent actually knew how much they had spent a mere 2 minutes after the purchase.
This "frenzied spending spree" during December lasts for weeks and may be the source of many family fights, disillusioned friendships or an extreme case of stress.
So how can we temper our emotions to buffer the December frenzied spending spree?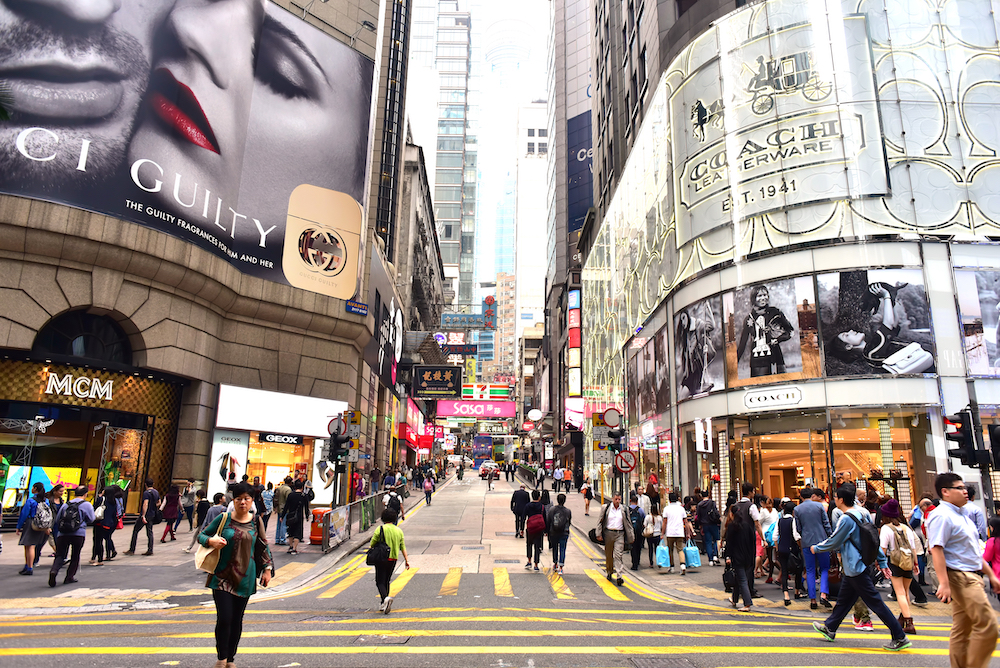 Here are five ideas to consider:
Control your credit cards

Do you need them? If not, cancel them or hide them in a drawer for emergencies and don't take them with you when heading out. Instead, try NEAT – a HK banking startup that offers a prepaid Mastercard so you can still shop online or use the convenient tap to purchase feature. It's very easy to use, and the best part about pre-pay is that you just top up how much you want to spend. The app also comes with a range of very useful features that breakdown your expenses by category to help you budget.

There's a world outside the mall

Plan more time outdoors – under the sun and in nature! Not in the stores. Get that delicious Vitamin D, sunlight elevates the mood, improves sleep, strengthens our immune system and encourages wellness. Join a beach BBQ group, explore some new cafes with outdoor seating, or meet friends for alfresco dining and make sure to get a good dose of sunshine every day to keep the blues away – Hong Kong's best hiking season is October to April. This should surely keep you out of the mall where the temptation to spend is uncontrollable, and into some healthier habits. (Remember your daily SPF moisturiser!)
Get social and know who to turn to

If you're in town for Christmas, find out who's also staying and pre-arrange multiple meetups. Feeling connected helps keep up the spirits and keep you occupied.

Use the break to try something new

Go ahead, take the leap! Go to the Nutcracker, try rock climbing, or join that

calligraphy class

. Taking action on a new adventure is always an uplifting mood boost that makes you feel good about yourself and shows that you are growing as a person.

Spend time in the community

Give your time by scheduling in regular volunteering through the winter months with HandsOnHongKong, a site connecting volunteers with charities in need of assistance. Simply click the dates you're free, sign up to attend and make the world a better place.
"Views and opinions expressed by Mrs. Money Mindset are the solely that of the author and should not be considered professional financial advice. Any action taken from this advice is strictly at your own risk. We will not be liable for any losses or damages in connection with the use of this information, or any other information posted on this website."
———
Written exclusively for WELL, Magazine Asia by Mrs. Money Mindset
Thank you for reading this article from WELL, Magazine Asia. #LifeUnfiltered.
Connect with us on social for daily news, competitions, and more.