The first thing that struck me when I visited Bethlehem is that, despite being located in Israel and only 10km away from Jerusalem, I was required to bring my passport with me.  My private guide explained that Bethlehem isn't technically part of Israel – it is actually situated within the West Bank of Palestine, where both territories are separated by the forbidding, and frankly, depressing, Border Wall.  Once inside, the differences between the wealthy, first world Israel vs. the far less prosperous and developing Palestine, are very obvious and lend a melancholic air throughout the visit.  
But as the birthplace of Jesus Christ, Bethlehem is definitely a must-visit destination and one of the major highlights for any trip to the Holy Land.  The Church of Nativity, founded in 333 AD, is the world's oldest operating church with queues upon queues of pilgrims, reaching as far as the eye can see. (Luckily, my guide was able to jump the queue through his personal connections)!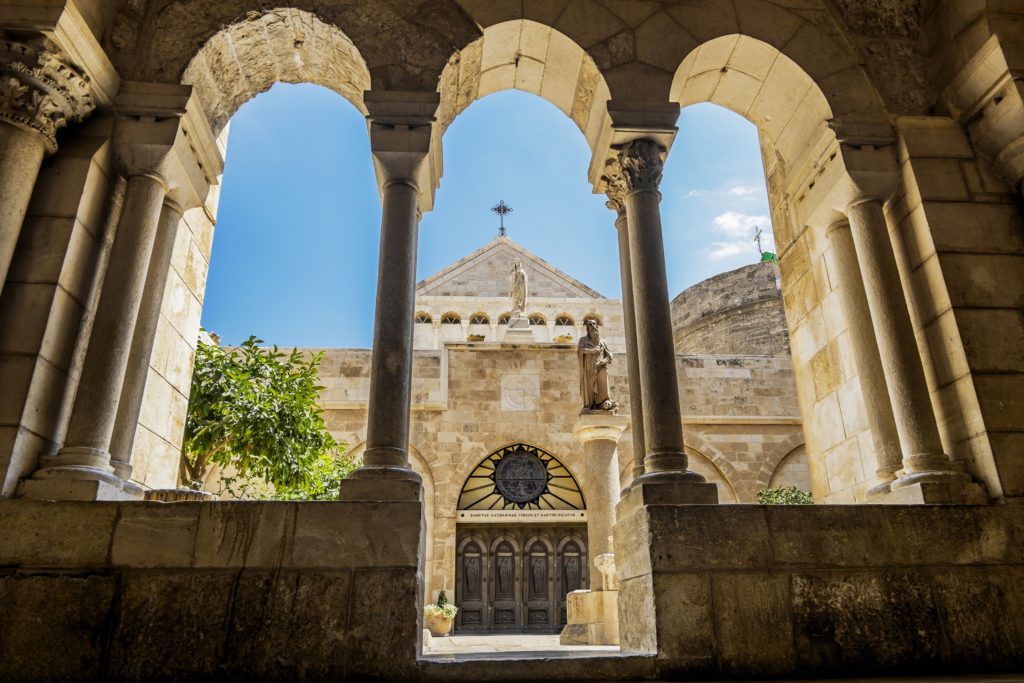 A more modern pilgrimage has emerged recently in Bethlehem – The Walled Off Hotel.  Created by Banksy, the elusive artist that has mesmerised the world with powerful works is in itself a powerful piece of work. With an in-house museum with some of the most impactful politically charged art, it really is a destination worth travelling for and the property boasts the "Worst Views in the World" given its location right next to the unsightly Border Wall. The museum highlights all the injustices that Palestinians have suffered throughout time, and the exhibits are unabashedly one-sided but does offer a unique and interesting experience that you cant find anywhere else in the world. 
All in all, I loved every minute of my tip! While some people may be put off travelling this part of the world given the frequent negative media coverage, it was a truly exciting adventure.
ACCESS:  12 hours via direct flight from HK-Tel Aviv on Cathay Pacific, then a 2 hour drive to Bethlehem.
WHERE TO STAY:  The Walled Off Hotel, Bethlehem, West Bank, Palestine.
WHERE TO EAT: Afteem, Manger Square, Bethlehem for some hummus and falafel, and farm-to-fork goodness at Hosh Jasmin, Beit Jala, Bethlehem.
CONTACTS:  A travel designer for over 15 years, Shy Perez-Sala of Special Personal Sojourns (SPS Travel) crafts privately guided, tailor-made trips to all 7 continents for clients located all around the world.  
www.sps-travel.com / shy.sala@sps-travel.com / WhatsApp/Viber: +852 9830 6834
IG: @sps_travel / FB: Special Personal Sojourns
Written Exclusively for WELL, Magazine Asia by Shy Perez-Sala
Thank you for reading this article from WELL, Magazine Asia. #LifeUnfiltered.
Connect with us on social for daily news, competitions, and more.