Unbeknownst even to some who live here, Hong Kong is a real hotspot for birds. Over 500 species have been recorded here and –surprisingly given the city's reputation as an urban jungle– every year it plays host to one of the great animal migrations of the world, as thousands of birds arrive here from northern climates for the autumn and winter.
However, as mentioned in my previous article on birdwatching, many of best places for birds, such as Long Valley, Po Toi Island and Mai Po Nature Reserve are remote locations that are very time consuming for the average Hong Konger to get to. But that's not to say that urban areas don't have any birds of their own, far from it. Hong Kong actually has a high diversity of urban bird species. While they may not all be as spectacular as some of the ones up at Mai Po, there are plenty that are just as beautiful and interesting in their own right.
WELL, here are seven of them for you to look out for.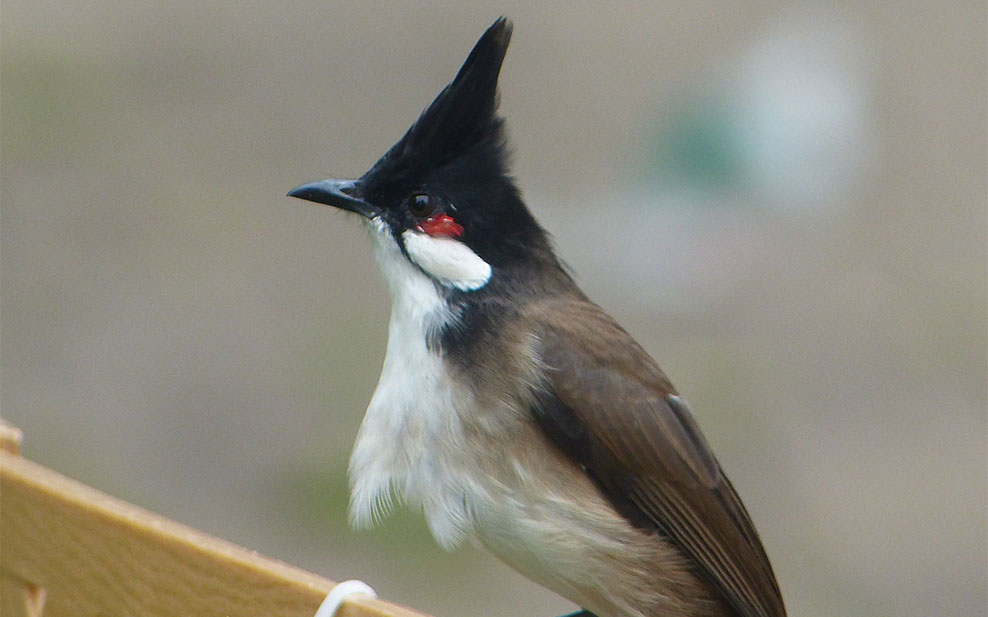 One of Hong Kong's most common urban birds, the red-whiskered bulbul is instantly recognisable from its unique erect head crest, and easy to spot due to its preference for conspicuous perches such as wires and exposed branches. Like many urban animals, it is highly adaptable, being just as happy in parks and gardens as in rural habitats, as well as being able to eat a wide range of foods from insects to fruit (although they strongly prefer the latter). During the breeding season (April-June), you may see the male bird performing his courtship display, in which he will drop his head and wings and spread his tail to the female.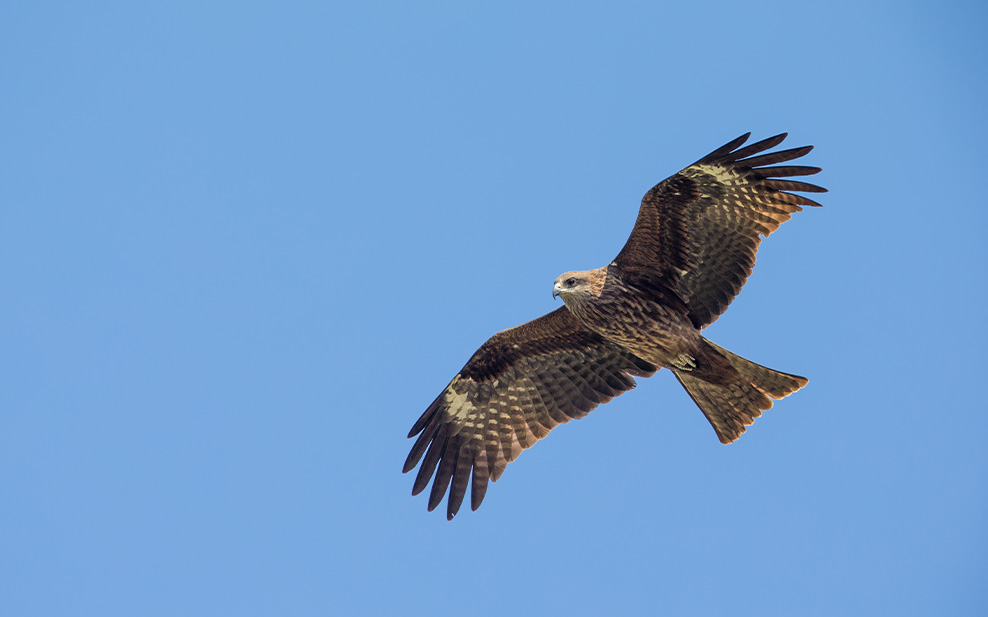 Another very common –almost iconic– urban bird here is the black kite, which can easily be seen soaring in the skies anywhere from Sai Kung to Central. Opportunistic scavengers and (to a lesser degree) predators, the large amounts of waste generated in cities makes them highly attractive to these birds. Magazine Gap on the Peak is a particularly good place for black kites, especially in the early evening when vast numbers of them will soar on the thermals before roosting for the night. Between January and April, one may even spot them performing aerobatic courtship displays as well.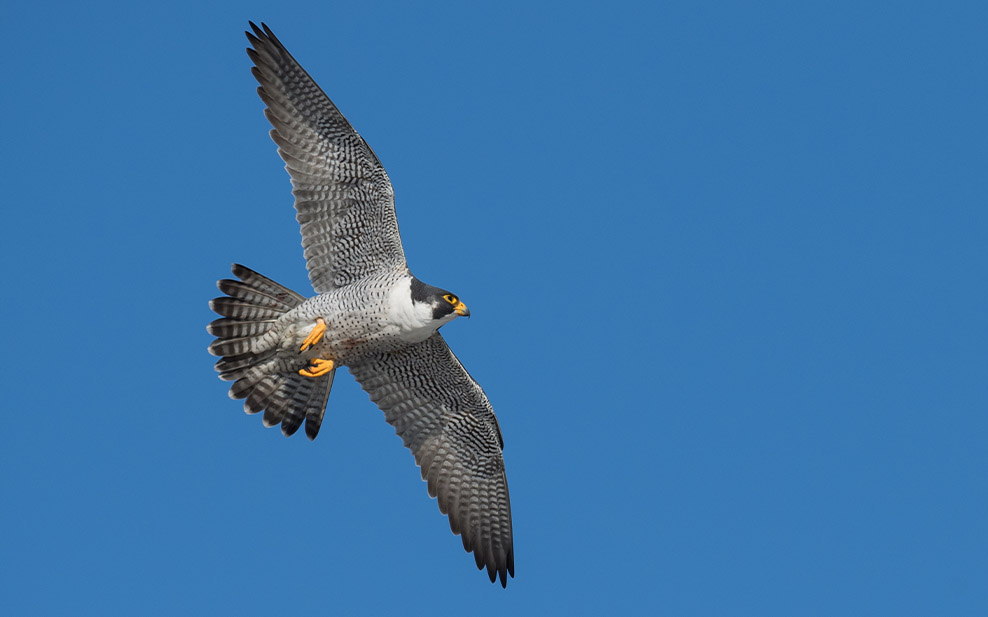 Though less frequently seen in Hong Kong than the black kite, this bird of prey is one that has adapted supremely well to urban habitats across the world. Tall buildings make good shelters for a species that naturally roosts on cliffs and an abundant supply of pigeons (its favoured prey) and other smaller birds also make cities an ideal hunting ground. As well as being adaptable, the peregrine falcon also holds the distinction of being the world's fastest animal, able to reach speeds of more than 300 km per hour. The most dramatic demonstration of this can be seen during hunting, when the falcon will fly high above its prey and then dive down at speed to kill it on impact.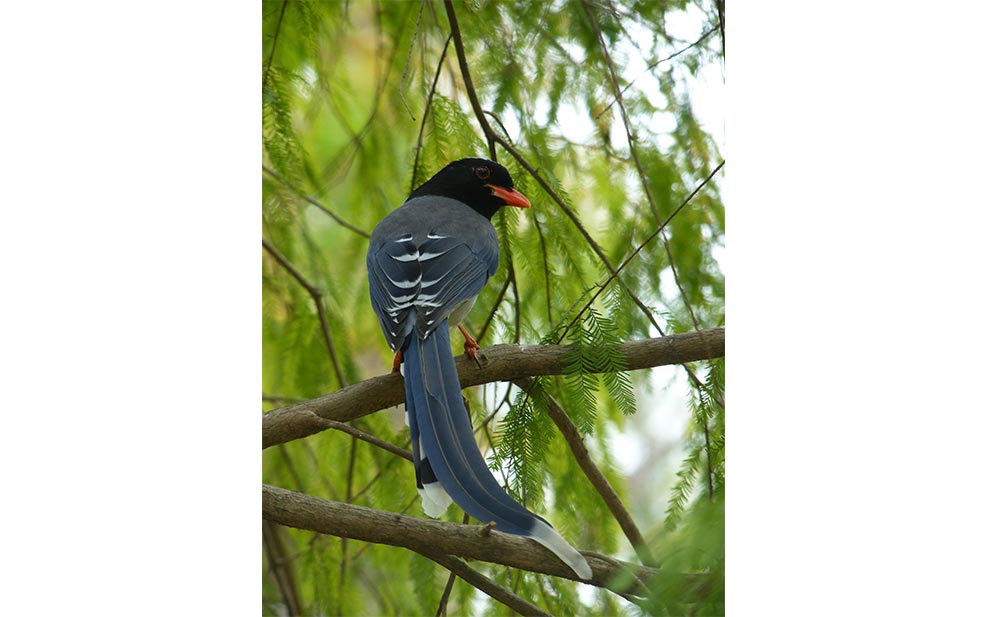 Often known simply as a blue magpie, this is a spectacular-looking bird thanks to its attractive plumage and extremely long tail feathers. Though widespread throughout Hong Kong wherever there is suitably thick scrub cover, it is more easily seen on Hong Kong Island, particularly in Mid-Levels and around The University of Hong Kong's campus. It is a sociable, very vocal bird that usually moves in small groups and communicates through noisy calls and whistles.
Most members of the rail family are shy, secretive waterbirds that prefer to stay hidden in dense cover. The white-breasted waterhen is very much an exception to this rule, as it frequently and quite comfortably walks and forages out in the open wherever there is shallow water nearby. Although more commonly associated with natural wetlands, it can sometimes be seen in urban parks and around ornamental ponds, such as the one at The Chinese University of Hong Kong.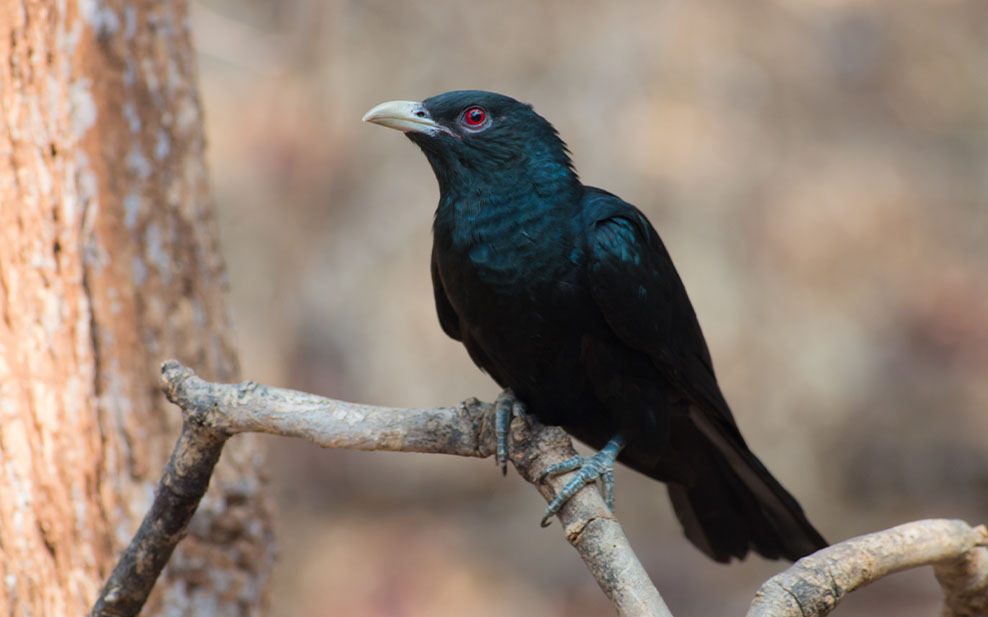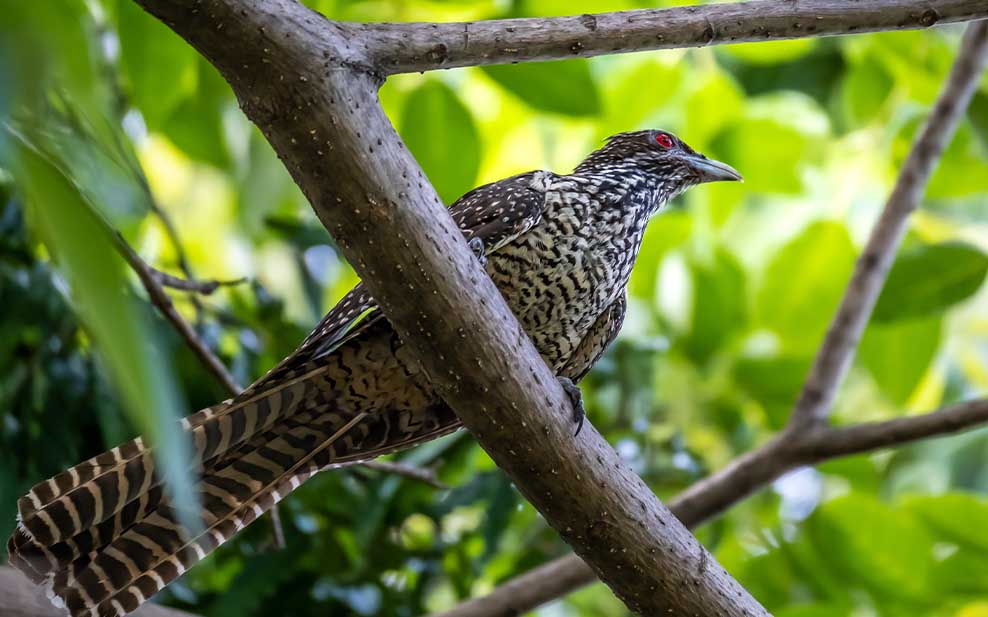 You know that high-pitched 'ko-el, ko-el, ko-el' noise you sometimes hear, especially (and annoyingly) just before dawn? That's the call of the Asian koel. This member of the cuckoo family is a common species in Hong Kong and prefers open areas with scattered trees, making urban green spaces ideal habitats for them. Like most cuckoos, it is a brood parasite that lays its eggs in the nests of other birds. But unlike some other cuckoo species, the koel chick does not kill its foster siblings or throw them out of the nest. Adult males are a glossy black colour, while females and immature males are a greyish brown with white barring.
Black-crowned Night Heron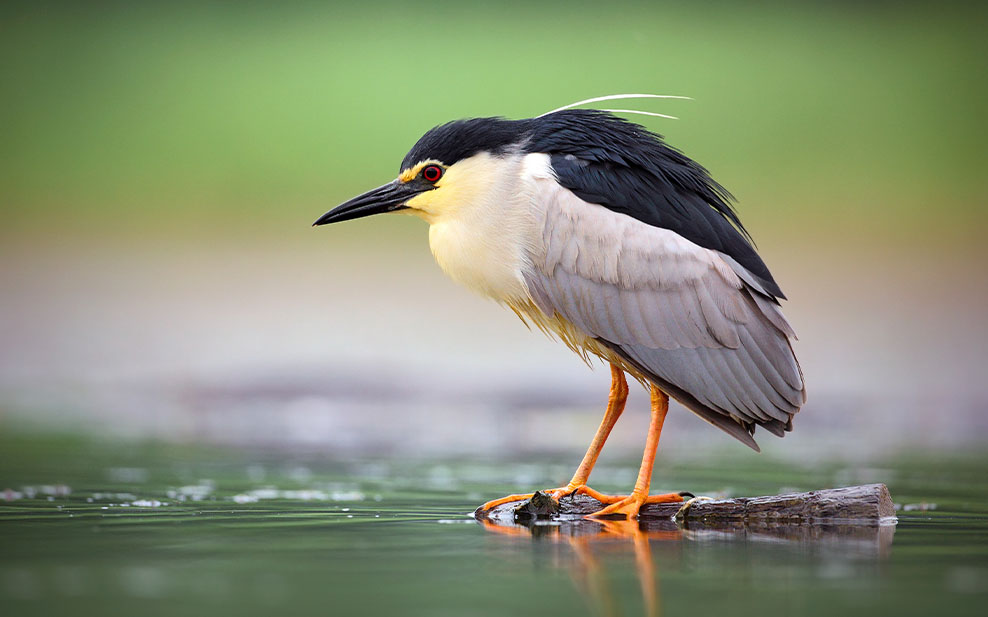 The urban waterways, seafronts and even ornamental ponds of Hong Kong are home to several egret and heron species, but perhaps the most striking of all is the black-crowned night heron. Despite its name, this small, short-necked heron is also active during the day, with Hong Kong Harbour and Kowloon Park being some of the more reliable places to see it. Additionally, from March to September, it will also form nesting colonies in the trees, including in some urban areas such as Tai Po Market.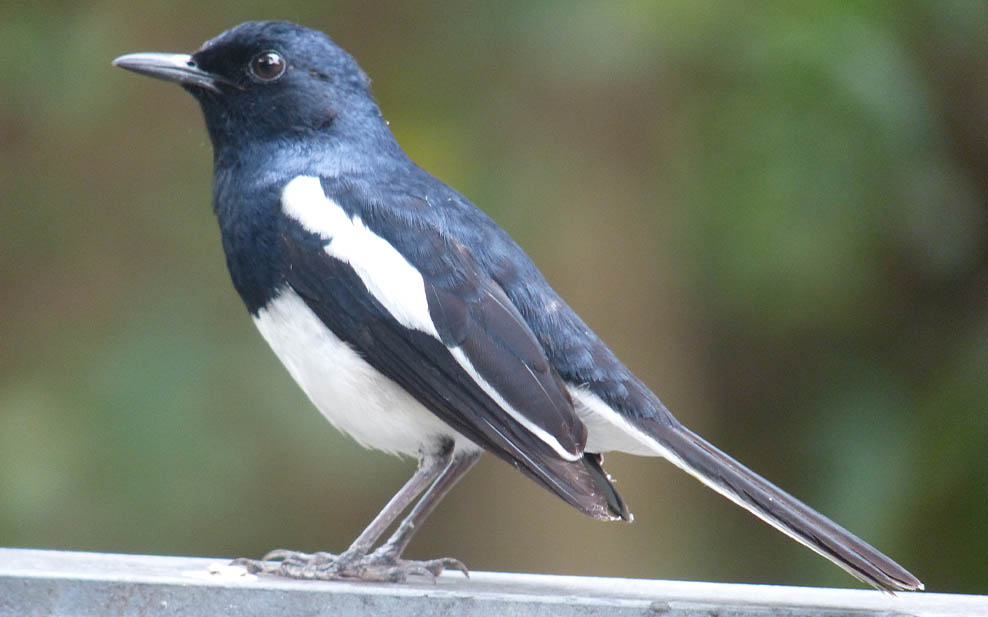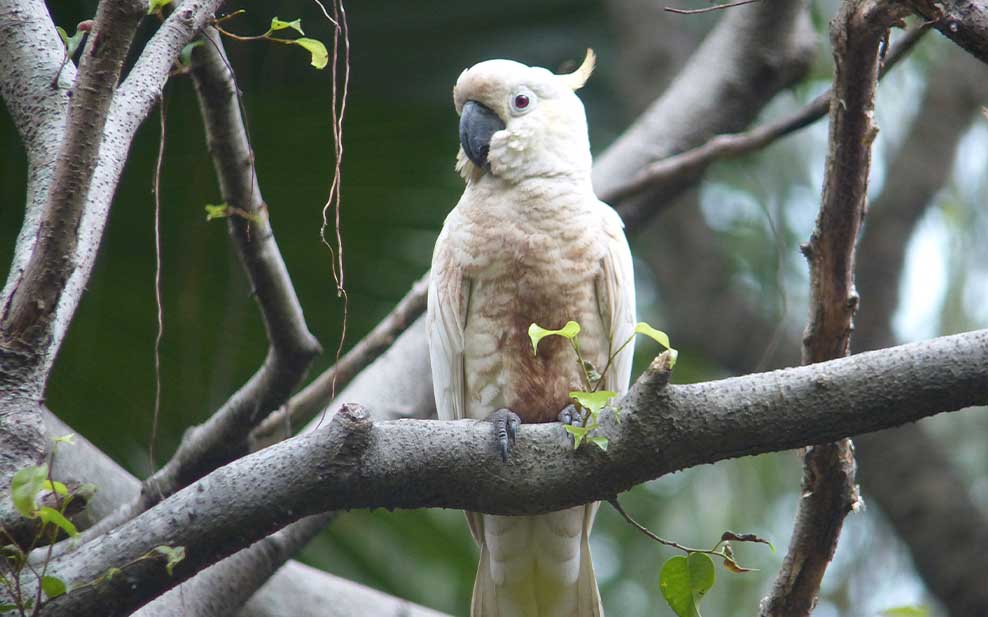 While these are some of the more interesting urban birds here, they are far from the only ones. Studies have recorded anywhere from 31 to 53 species in Hong Kong's urban parks, with the species number varying depending on the season. These include species as commonplace as the magpie robin and spotted dove to ones as interesting and even critically endangered as the yellow-crested cockatoo.
So if Mai Po is too far for you, be sure to head out with your guidebook to your nearest green space to see how many of them you can spot.
Written exclusively for WELL, Magazine Asia by Thomas Gomersall
Thank you for reading this article from WELL, Magazine Asia. #LifeUnfiltered.
Connect with us on social media for daily news, competitions, and more.