WELL, CBD has become quite a hot topic here in Hong Kong. Below you'll find in-depth information about the benefits, common misconceptions, and availability of CBD products in HK.

Cannabis hasn't had the greatest rep! The most common association with cannabis is drug use and breaking that stigma has been a slow battle. However, public perspective on cannabis has been evolving, especially with the recent push for more legalization and its wider adoption as a prescribed medicine.  
Whether a passing fad or a long-term gamechanger in the health and wellness industry, Cannabis has become one of the buzziest trends globally and Hong Kong has caught on. The momentum is especially strong with CBD, which enthusiasts contend to reduce stress, anxiety, and calm the mind. The herbal remedy has become more popular due to its approachability, no high included. Not to mention as opposed to other products, CBD is legal here!
What is the difference between CBD, THC, and Hemp?
Let's start with the basics…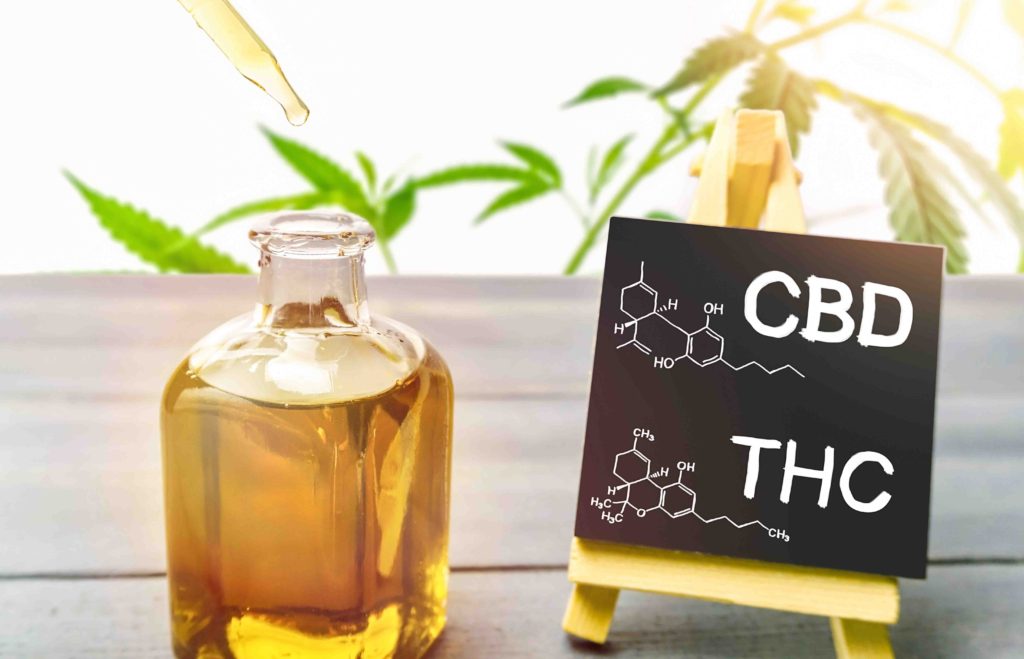 CBD stands for cannabidiol. THC stands for tetrahydrocannabinol. While both are natural, psychoactive compounds derived from Cannabis, the major differentiation is that CBD does not get you high. This is one of the biggest common misconceptions about CBD.
THC is mainly associated with recreational smoking and medical marijuana [High THC, low CBD properties]. When smoked or ingested, you get a 'high' feeling, which can cause users to feel euphoric or drowsy. The effects of CBD products on the other hand, are considered more therapeutic and rarely affect cognitive function like THC.
Hemp products, in contrast, contain a high amount of CBD but low amount of THC. Since hemp has a low level of THC, reading the labels to determine THC and CBD content are important. Ratios of the ingredients can vary by product.
What are the laws surrounding CBD in Hong Kong?
CBD products are legal in Hong Kong. The key is that products cannot contain any trace of THC.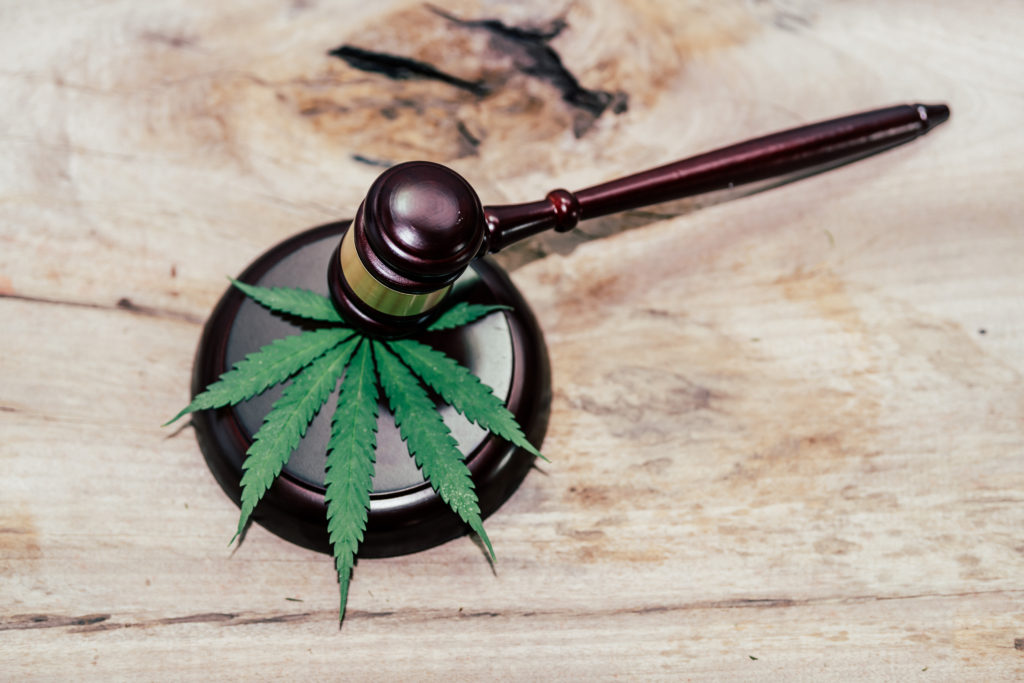 "Pot", medical marijuana or any other THC-derived product is considered illegal under the Dangerous Drugs Ordinance. Offenders can face serious charges, even prison sentences, so make sure to throw out any THC products you may be inadvertently carrying in from a country where THC products are legal.
You can bring CBD for personal use into Hong Kong, if you are careful those products do not contain THC. But be careful when leaving Hong Kong and taking it elsewhere, as laws vary by country around the region.
Physical and Mental Health Benefits
CBD is generally associated with a range of therapeutic benefits. It is commonly used to relieve stress and anxiety as well as reduce insomnia symptoms. Advocates also suggest that there are physical benefits to taking CBD- mainly as an anti-inflammatory, muscle relaxant, and joint pain reliever.
CBD is also widely associated with treating severe and chronic pain. Science has yet to prove CBD cures any chronic illnesses, however, the evidence does point to it being a viable wholistic alternative to traditional medicine.
Different forms of CBD + How to use
To get a better understanding of CBD products, I went to Found, one of Hong Kong's first CBD shops and soon-to-be-café located in the trendy neighborhood Tai Ping Shan. Found sources different lines of CBD products from the US in oil, powder, and pill form. You can also pick up a CBD infused craft beer or fresh pressed juice.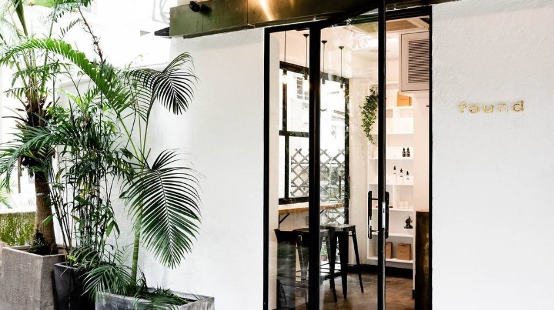 If you are looking for something fast acting, then a drip of CBD oil can have an effect in 10 to 15 minutes, whereas a pill form takes effect slowly over time. CBD oils can be added to your coffee, tea, smoothie, and can be used in baking and cooking.
Other forms of CBD are serums, tinctures, patches, gels, creams, and edibles. You can also check out a variety of brands in Hong Kong such as Life CBD Asia, Heavens Please, Felix & Co, and Gentle Bros' online for more options.  
An increasing number of restaurants and coffee shops in Hong Kong are offering CBD as an add-in ingredient to their beverages.
Here are a few of our favourite spots for CBD beverages:
On top of the numerous edible varieties of CBD, it is also highlighted as a main ingredient in numerous skincare products. Although incorporating CBD products into your skincare routine will not cause any of the abovementioned therapeutic benefits, it is clinically proven to help reduce inflammation, and calm the skin.
In Asia, Joyce Beauty is leading the way in this new trend with their "Powered by Nature Campaign". They have a wide range of CBD infused products for all areas of the skin. Sourced from the US, the products available at Joyce Beauty are the most potent, luxurious CBD products available in the market.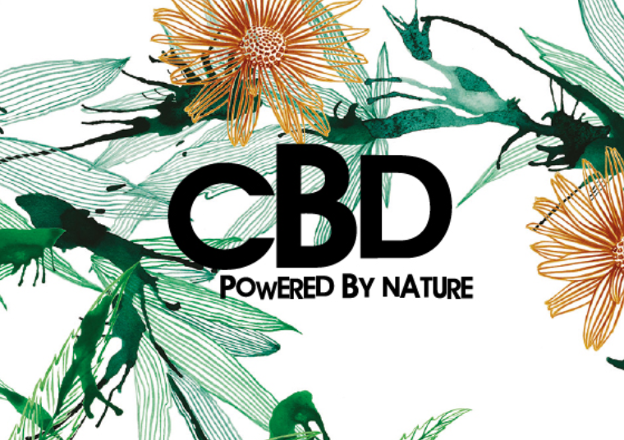 At WELL, we've been testing some of these products and have a few that we highly recommend checking out!
natureofthings – Superlative Body Balm | HK$670/50ml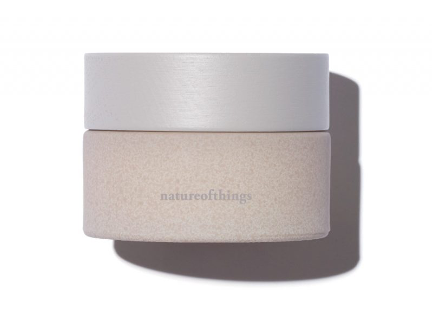 Loaded with 500mg of broad-spectrum CBD, this body balm penetrates deep into the skin and helps to effectively ease pain and soreness. WELL, tip: Great for full body massage after an intense workout!
Saint Jane – The C-Drops | HK$900/30ml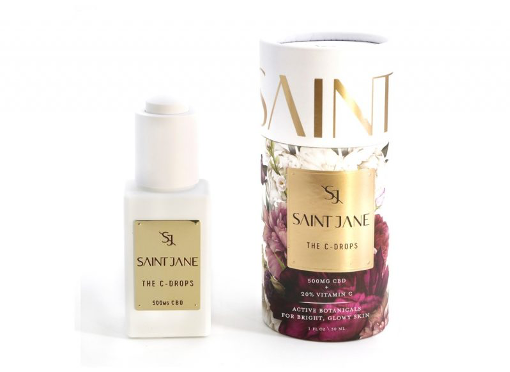 Also containing 500mg of full spectrum CBD with 0% THC, this Vitamin C serum is a great option for those looking to achieve bright, glowy skin! It's packed with 20% active Vitamin C in a glycerin-encapsulated form to maximise penetration to the skin's deepest layers. The high amount of CBD in this product also helps soothe any irritation that Vitamin C might usually cause, making it a great option for people with sensitive skin, or acne prone skin. WELL, tip: use in the morning after cleansing the skin and don't forget to apply SPF on top!
Saint Jane – Luxury Beauty Serum | HK$1,100/30ml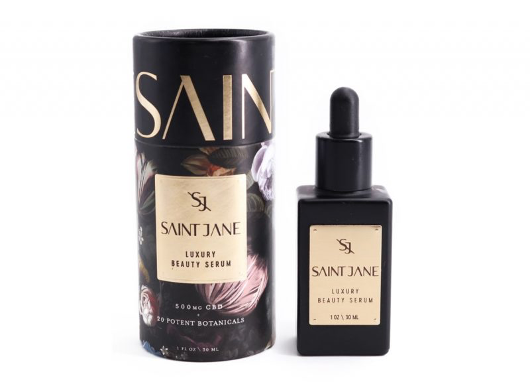 500mg of full spectrum CBD with 0% THC, this award-winning, multi-correctional blend balances the most stressful skin issues. Each bottle is packed with 20 potent botanicals to intensely hydrate and boost glow. Ideal for ageing skin and combating redness. This super serum can be paired with the C-Drops to achieve the best results. WELL, Tip: Great for dry skin sufferers- use this product morning and night!
GLOSSARY of terms mentioned:
Cannabidiol (CBD): a naturally occurring chemical compound found in cannabis, a non-psychoactive cannabinoid.
Tetrahydrocannabinol (THC): the main psychoactive compound in cannabis that creates the feeling of being high.
Marijuana: a variety of cannabis sativa, used mainly for medical or recreational purposes. Illegal in most countries, it contains more than 0.3% THC and can have a psychotropic or euphoric effect on users.
Hemp: also a variety of cannabis sativa, the first crop cultivated by mankind, widely used in textiles, paper, foods and body care products, it contains less than 0.3% THC.
Full-spectrum CBD: cannabis extract with all cannabinoids, including trace amounts of THC, as well as essential vitamins, minerals, omega fatty acids and terpenes. Some users think full-spectrum CBD provides greater relief than the isolate variety due to the combined benefits of the cannabinoids, terpenes and other beneficial plant materials.
Broad-spectrum CBD: the whole plant extract where THC has been removed or a CBD isolate that has other cannabinoids added. Broad spectrum still delivers an entourage effect by using multiple parts of the plant but is completely free of THC.
Isolate CBD: the cleanest form of CBD, free of THC, other cannabinoids, oils, plant material etc., with no taste or smell.
Disclaimer: "Views and opinions expressed in this article are the solely that of the author and should not be considered professional medical advice. Any action taken from this advice is strictly at your own risk. We will not be liable for any losses or damages in connection with the use of this information, or any other information posted on this website."
Written exclusively for WELL, Magazine Asia by Ashley Tang
Thank you for reading this article from WELL, Magazine Asia. #LifeUnfiltered.
Connect with us on social for daily news, competitions, and more.