Years ago, I stumbled across a TedTalk featuring Christina Dean. Listening to her speak about fashion in a way that I'd never once considered was a major turning point in my life. Her words and message were so impactful that they inspired me to think about clothes in a completely new way. This led me to adopt a capsule wardrobe for myself and my 4 children. Since then, being mindful about the things that I bring into my life and the effect that my choices have on the environment is at the forefront of my mind every day.
When the WELL, team and I were discussing who we would feature this month to shoulder our discussion about "Women Making History" we wanted to go BIG. We wanted to share the story and vision of someone who is truly inspiring change… A woman with passions that coincide with our core values and ethos…
Someone who's faced many obstacles and still manages to stand up and make noise for something they believe in.
The choice, for us was an easy one… 
Dr. Christina Dean.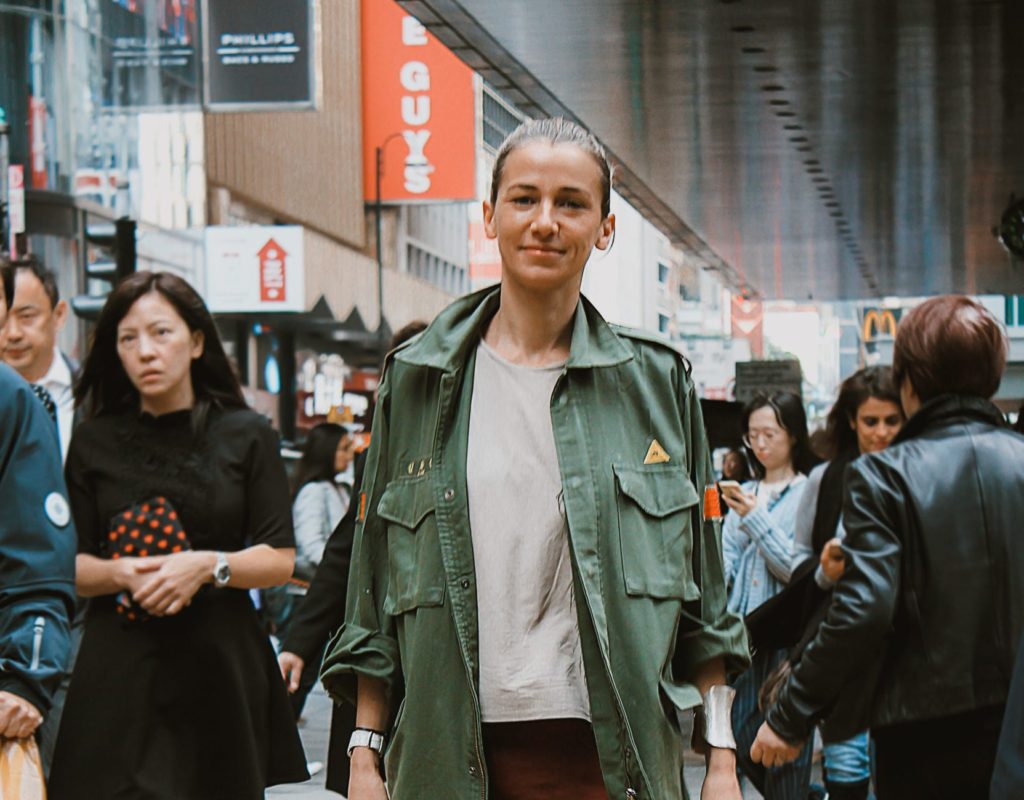 Who is she?
She's a sustainable fashion pioneer. The Founder of Redress, a charity with a mission to reduce waste in the fashion industry and The R Collective, a social impact upcycled brand that creates sustainable luxury pieces using luxury brands' waste materials. In addition to her non-profit work and clothing line, she's also responsible for the world's largest sustainable fashion competition, Redress Design Award and T.V. Documentary Series, Frontline Fashion. She's also an award-winning journalist, who's been quoted in VOGUE, BBC, NY Times, Forbes, and Bloomberg Businessweek.
Girl crushing yet?
I got to sit down with Christina to discuss her journey as woman in business, her life as a mom with young children at home, and dive deep into the issues that drive her to get up every day to fight for change.
Christina started her career as a dentist before making the leap to journalism. A journey that eventually led her to become the powerhouse sustainable fashion advocate that she is today.
"It's not a normal career path, but I thank my career path because I'd never be here without it"
With a background in dentistry she's always had a very strong belief in public health. "People have a right to live in a healthy manner."
It wasn't until she spent time in China writing about environmental issues that she realized the impact that manufacturing has on public health.
"We all consume things, and are covered in it all over the place, but its impact on the environment has a direct impact on people."
The fashion industry is one of the world's biggest polluters. Many would agree that it is spiraling out of control.
"It's an industry that doesn't justify the crisis that comes with it."
Christina went on to say that "people that "poo poo" the fashion industry do so because they just don't understand it… it's a beautifully, creative, meaningful industry."  
But how do we keep things "good" when underneath the surface of the glitz and glam, they can be extremely "bad"?
Christina says her main focus since the early days of Redress has remained the same. That is to raise awareness and help people understand how to reduce waste in the fashion industry.
No double standard
Christina admitted that she used to feel embarrassed when sharing that she worked in the fashion industry AND in sustainability because "people didn't tend to take it very seriously.''  Now that this is a mainstream, global crisis she can confidently look them in the eye and say, "this is really serious."
"I'm proud to say I am an environmental activist through the fashion industry."
In the first three years, Redress learned through trial and error. They were constantly searching for a way to stimulate even more change. "It's about materials, it's about production, dyes, the women who make it, the cooperatives…" Where to begin?
"The more I know about it (sustainable fashion), the more complicated it actually gets."
Christina and her team hosted seminars, runway shows, exhibitions, and media engagements… starting conversations every chance they could get. Unfortunately, they often felt that once the event was over the conversation would stop.
They eventually decided that getting designers to change was their next mission.  80% of the environmental impact is laid down by the designers and in Christina's words… "they did not have a clue." 
"We needed to properly educate and engage with designers for a longer period of time rather than bouncing around the world raising awareness. We wanted to get in bed with the designers."
Redress Design Award
This is where the idea to start the Redress Design Award was birthed.
Each cycle of Redress Design Award lasts one year. They start with an open application, semi-finalists and finalist ending up with only 10 designers to tough it out. At its final stage, the competition has already gone through thousands of designers, thus making a larger impact on the future of fashion. Eligible designers must be in the first four years of their career to be a part of the excitement.
"It absolutely has education at its core… really changing their minds at the core, but we do it through fashion which has to have the appeal of glamour and excitement and beauty and forward thinking and power. So, that's why there's a competition element to it with a runway and all the excitement."
Frontline Fashion came next. Christina wanted to reveal the excitement shared by designers and those inside the industry with the consumers. In turn, this would give shoppers insight to help them make informed choices.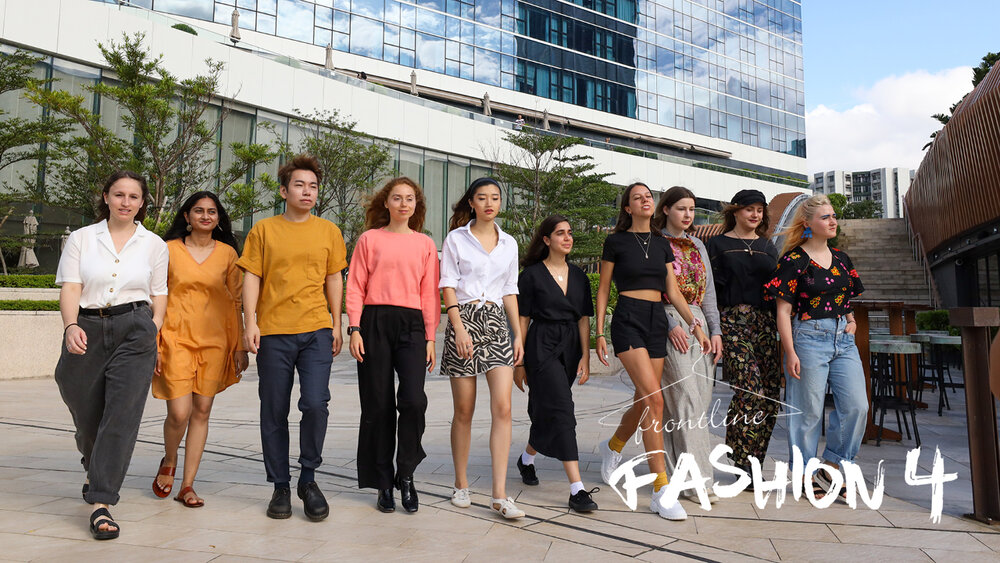 "We're not telling people "thou must not shop!"
"Mindful" and "conscious" are the new words that Christina hopes everyone can use when describing their shopping habits.
A lot of young women are looking to Christina as a source of inspiration. I asked her if she had advice for the next generation interested in changing career paths to follow their passions.
"Try not to be too frightened. It can be scary to make a move. Rather, be aspirational. All of the steppingstones that we've all taken mount up. I never knew that my love of public health would be why I get up every day."
Not many people would do what we do, we're f-ing nuts"
"The idea is don't look at the closure as closure, look at the experience and the knowledge that you've got and build on it, even if it's wildly different. You will take stuff with you that's helpful. You're not jumping off the ladder; you're just going to a different ladder"
Christina and I both were able to laugh about times when we've felt out of our depth…
"We're all out of our depth most of the time, it's gonna be ok"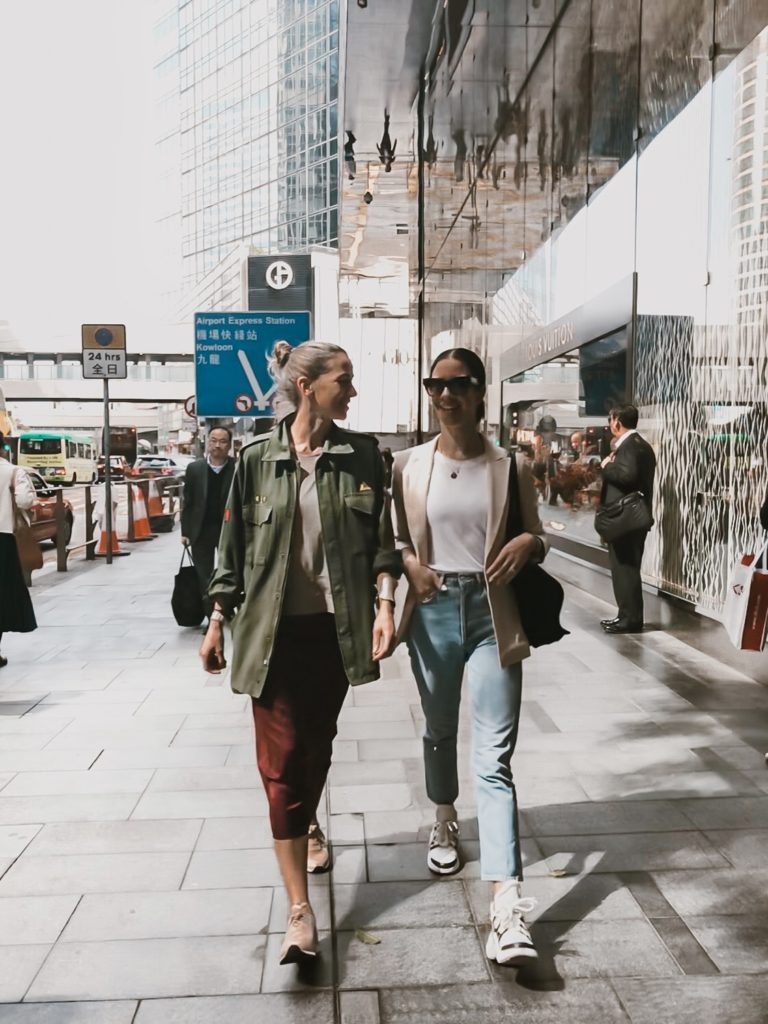 Deepening the discussion about younger generations, Christina shared a few things that she does with her own children to empower and encourage them to follow their dreams.
"My kids do get it for sure…"
"I always say for example when I leave my kids… Darling, I'm going out because there are some really important things I need to talk about with people."
"I don't bang on too much about their clothes because they already know. What I do bang on about is going out and doing something about it."
"It's more about that spark and the moment there is a spark of interest, you need to encourage and coach."
She said she's not too fussy about where their clothes come from, although most items they own are secondhand. 
"If you buy something and you wear it a lot, it's ok" I'm not too militant about where to shop."
On a personal level, Christina says that daily meditation is the key to her keeping it all together and having the strength to soldier on, even on hard days.
Reflecting on her life and the path she's chosen, she says…
"I'd rather be doing this than lying down, rolling over and accepting it."
"At the end of the day, we'll all die with all of these problems still going on, but I will feel satisfied that I had a go at it"
Personal style? I was dying to ask…
"It's about bringing more meaning into your life. Mine changes quite often, but at the core it's driven by the ethics. Aesthetically I'm looking to feel comfortable and feel strong as a woman."
After doing the 365 challenge, one where Christina challenged herself to wear only 100% dumped and discarded secondhand clothes to promote "Redress it, don't bin it" she discovered that
"it really doesn't matter what you wear, it's how you feel when you're wearing it."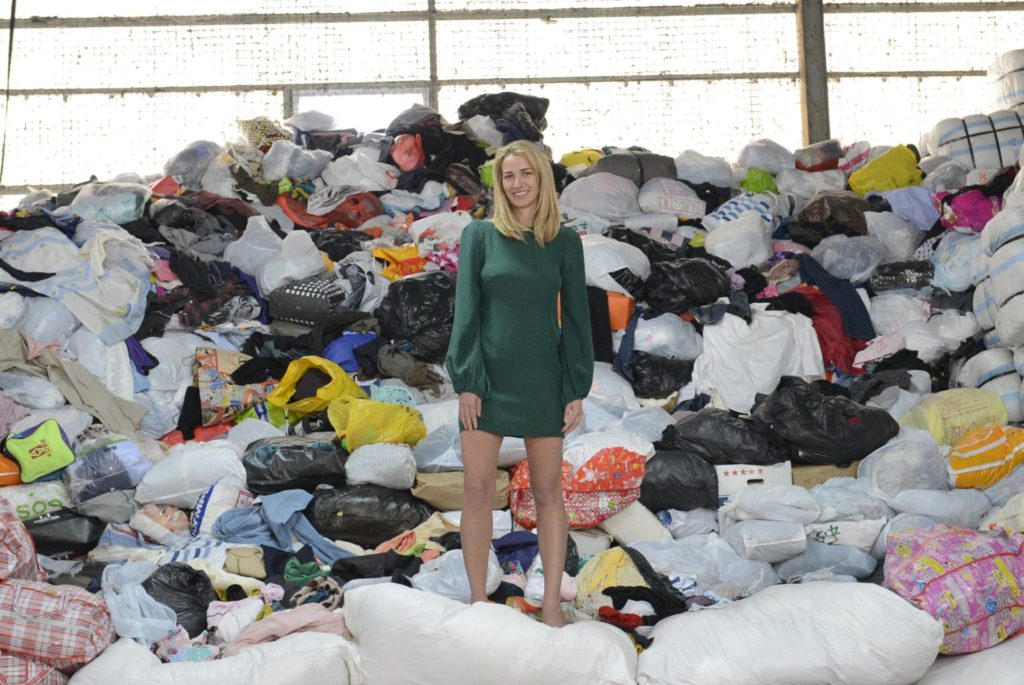 What is Hong Kong doing to support this mission that Christina is so passionate about? Are changes actually being made?
"We see a huge awareness and that's great."
"Most people that have been able to buy clothes, with a disposable income who've been part of the fashion industry and have been able to consume for some time have become a bit tired of it now."
"Tired of having too much…there's no joy in excess anymore."
With Christina's help, it's safe to say that this "living in excess" mentality is definitely losing its luster.
What can you do to become part of the change?
Christina suggests a few simple things you can do right now. Try these TODAY!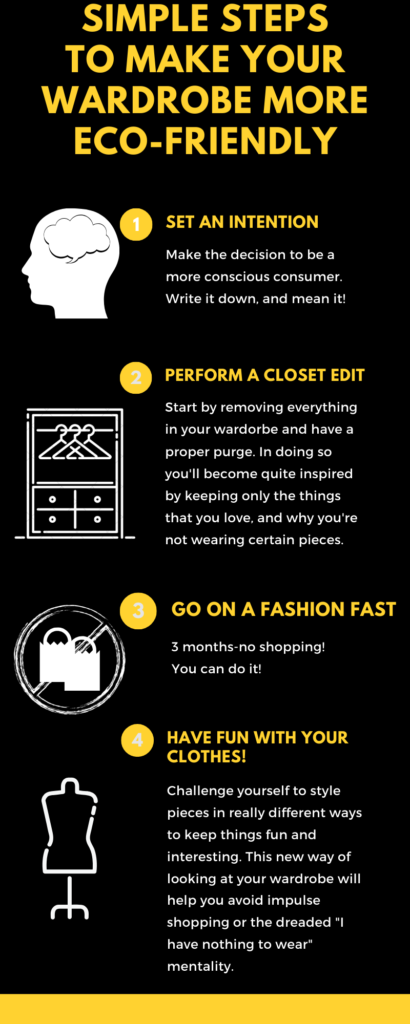 On average, people wear 20% of their wardrobes 80% of the time. We can all benefit from consuming less!
Christina has also written a book to help guide those interested in consuming less called Dress with Sense, available on amazon.com
WELL, small daily choices can lead to massive changes… We hope our discussion with Christina inspires and empowers you to open your mind and enlighten your spirit in the same way it has for us.
Written exclusively for WELL, Magazine Asia by Emily Kelleher
Thank you for reading this article from WELL, Magazine Asia. #LifeUnfiltered.
Connect with us on social for daily news, competitions, and more.