Over the past few years, I have taken a solo trip abroad at least annually. When traveling alone I feel a sense of personal freedom that naturally leads to reflection and self-discovery. I also find it pushes me out of my comfort zone and allows me to be my best authentic self.
Perhaps for these reasons – or for others that are yet to reveal themselves – I have experienced several profound, perspective-altering moments when traveling by myself.
Esperance
This series of revelations began in January 2019 in Esperance, Western Australia. Esperance is synonymous with beautiful beaches and pristine environment. I loved being able to stay a short walk from the ocean and one day when walking to the beach I looked up and caught a glimpse of something that struck me as amazing. Framed before me, illuminated with vibrant orange and yellow tones of the sunset, was a cloud in the distinct shape of a phoenix.  
"For some people, it may have been just a lovely sunset. But for me, it was a deeply moving moment."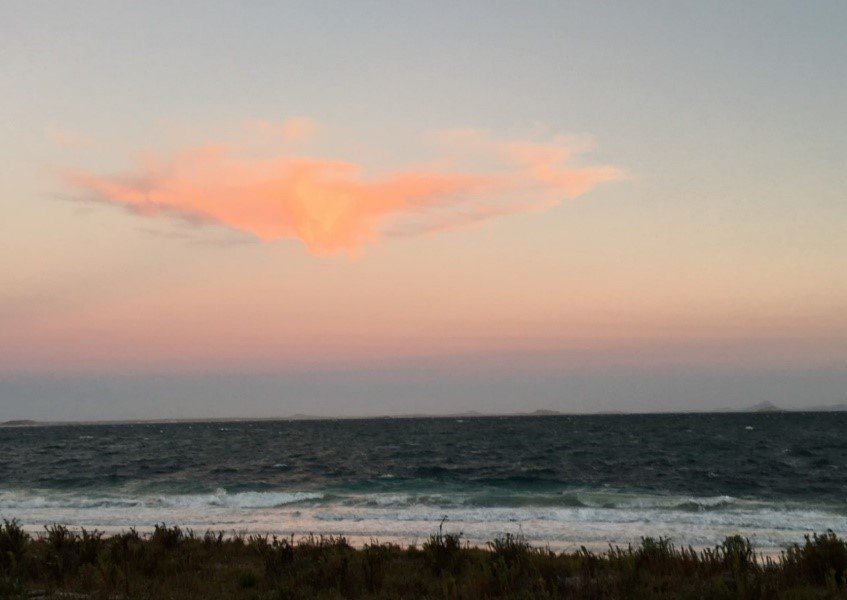 When I was 11 years old my parents divorced. It was not a friendly or amicable separation and resulted in my family life is quite unsettled. As a result of this trauma when it was time for me to be an independent adult I was feeling stuck. I struggled to find my way forward and move on from the scars of my unstable childhood. I could not clearly see my path.
A fresh start
In my 20s, I decided I wanted a fresh start in life. As part of this, I changed my English name to Phoenix. I knew the mythical creature to be a powerful symbol of strength and renewal. I wanted to have my name be a daily reminder that I had the strength within myself to rebuild – just like the Phoenix who rises from the ashes.
Standing there on the West Australian coast, seeing an image of my namesake creature I felt a strong sense of inspiration and purpose. The center of the Phoenix cloud glowed a bright yellow in the shape of a heart. Tears rolled down my cheeks and I felt incredibly moved. It felt as if the cloud was there to deliver me an important message – "Phoenix, you are loved." The image was a great consolation, encouragement and felt as a blessing from the universe. Years before when I changed my name, I had hoped it would foster the positive change I needed in my life. I never imagined Nature would send me such a powerful affirmation of my conviction.
On that same trip, Nature blessed me with another inspirational image. One afternoon in Perth, WA I looked up and saw an eagle image in the sky. It felt as if the cloud was a message telling me to be brave and fly high.
Nepal
On my most recent trip, in January 2020, I traveled to Nepal and toured the fascinating area of Mustang – a northern Nepalese district tucked high in the Himalayas that's extends to the Tibetan plateau. A deeply spiritual place, its people adhere to many ancient Tibetan traditions. I visited one of the many temples in Muktinath, Mustang with my local guide. As we rested in the temple, I caught a glimpse of another phoenix shaped cloud – this time hugging the mountain. It was incredible to see this phoenix image in the cloud. It seemed a message that I was indeed on the right path.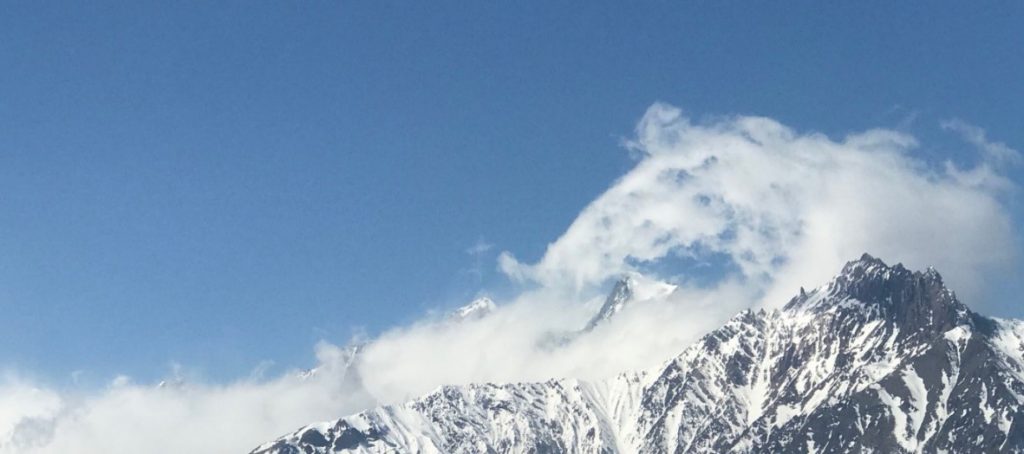 A few days later, when I was traveling in Pokhara, Nepal I saw yet another special cloud. This time, the cloud was in a more abstract shape that resembled what I envisage to be the big bang or a silver lining.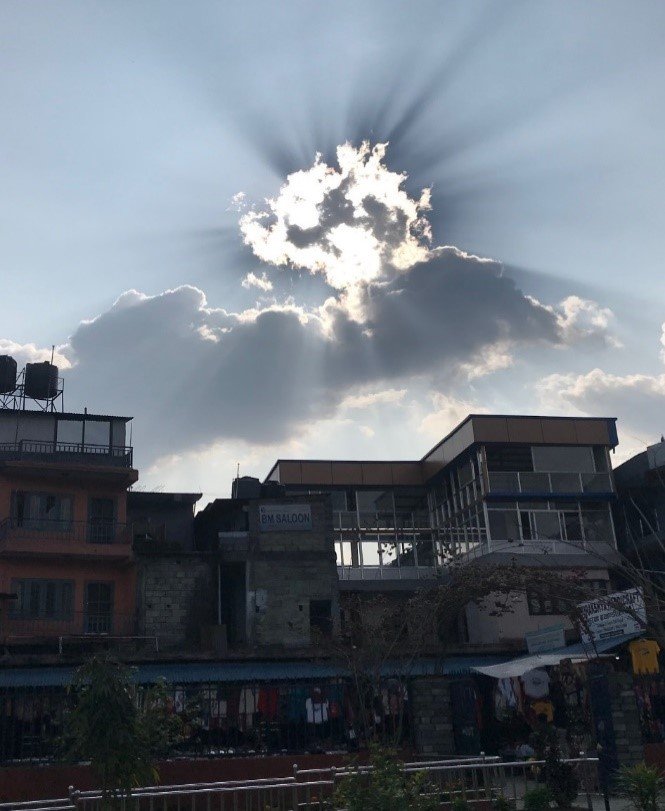 It was if it was Nature was whispering to me "every cloud has a silver lining". I understood this to mean that hope is everywhere when you open up your heart and mind.
It is hard to explain why I just saw these beautiful clouds when I was traveling solo. Perhaps doing so enabled me to connect with myself more deeply, allowing myself to see and understand the messages sent from the universe.
Before I could see or understand, I created hope by changing my name to Phoenix. Seeing the beautiful images of clouds years later was, for me, the universe affirming my intention. It was telling me that no matter if you are sad and tired if you keep on believing, your wishes and intentions will manifest.
Sometimes when you can't see, the universe is working it out. You have to keep your faith and stay strong. Your current situation is not your destination. Sometimes, all you need to do is look up at the sky for confirmation. The universe will give you what it promised when you are ready.
Blessings,
Phoenix Yu
Written exclusively for WELL, Magazine Asia by Phoenix Yu
Thank you for reading this article from WELL, Magazine Asia. #LifeUnfiltered.
Connect with us on social for daily news, competitions, and more.