How many of you find yourselves spending more time scrolling on Facebook and Instagram recently? Watching YouTube videos while "working from home"? Checking the news constantly for virus updates and the latest reports on political turmoil? Trust me you are not alone. I'm guilty myself…
Early indicators show that impulsive phone use is on the rise during the pandemic. Pre-pandemic studies showed Hong Kongers used their phones an average of 2.8 hours with teenagers' use closer to 4 hours. This is on par with global trends in the developed world. While the numbers in 2020 aren't clear yet, indications are that they have risen by at least 30%. It doesn't seem like much- but when you put it in the context of a year- on average people are spending almost 2 full months of time on their phones!
Some behaviours on our phones and computers are unavoidable right now; Zoom calls for work and school, facetiming family and calling to order take-out for dinner. And who can blame us for wasting time on the internet right now? After all it's hard to be stuck at home all day with little to do… Our behaviour is innocent enough. You could argue it's not worth being up tight in these times, but the data is clear. The negative impacts of technology overuse are pernicious. Depression and social disorders are on the rise. This is a direct consequence of our phones reshaping what "normal" socializing looked like for most of humanity's history.  
Undisciplined use of technology has the most ubiquitous negative influence on our personal and collective wellness today.
What can we do to combat these disturbing trends? Most of us can't cut technology out of our lives completely, but we can educate ourselves and make a conscious effort to draw healthy boundaries. With the internet, especially social media, designed to hook us into addictive behaviour, it's important we take a step a back and think deeply about ways in which we can improve our habits. Where do we begin? Are there any trustworthy, data-driven roadmaps that point the way? 
Cue "Digital Minimalism" by Cal Newport, which I recently stumbled across on audible. Prior to reading (listening to in my case) this book, I had never thought deeply about my own use of technology on a day to day basis. Upon starting my audible book, I expected I may find a typical self-help book filled with jargon and anecdotal philosophy. I already know, like everyone else, overusing my phone isn't a good thing. But what I found was a well-organized and insightful explanation of the state of technology and the impact it's making in our lives. More importantly, it illuminated something I didn't even know I needed- a plan to better manage my use of technology.
Below, I will attempt to briefly summarize the key take-aways I gained from Newport's book and challenge you to think more deeply about your relationship with technology. At the end, I will summarize Newport's suggested steps for revaluating and building a plan that works for you.  While I'm no shining example- I have already started to see some benefits in my mood and productivity after utilizing the strategies he suggests. I assume some of you may have read his work already, in which case I hope this serves as a refresher with a new perspective. If you haven't read his work, I highly suggest giving it a try.
"Digital Minimalism" summary
In part 1 of the book, Newport introduces the context behind the rise of technology as an addictive influence and the damage it has done to our social lives. His basic argument is that while there is some value to be gained from the connectivity social media platforms allow, most us aren't getting enough benefit to justify the amount of time we spend on them. More to the point, the time we spend on these platforms is surreptitiously replacing more beneficial leisure and social behaviours. Under the guise of "adding value," social media companies intentionally design their platforms to be addictive and therefore we spend more time "hanging out" on them. In such a way Facebook, Instagram and other companies, can learn more about users' online habits and profit from that data (ie. more targeted advertisements). These companies' behaviour, of course, have money at the core of their motivations, not the general public's well-being.  

The power of the "LIKE" button
The next critical point Newport argues is the "like" button has warped the natural social feedback loop. Human connection and communication are naturally nuanced and complicated. The advent of the "like" button has cheapened social interactions, simplifying and replacing when really it should only augment real communication (if at all). Think of a "like" as fast food and a one on one conversation as a well-balanced home cooked meal. One is cheap and fast, yet detrimental to your health and the environment. The other; slower yet much more nutritious and sustainable. Our brains are constantly getting pinged with the sweet satisfaction of "liking" and receiving "likes." But rather than causing sustained satisfaction- similar to when we crush a bag of fries- we are left craving more.
            What I admire about Newport's approach is he doesn't demonize all social media behaviours. It's not user's faults that social media has so quickly encroached on previous norms of social behaviour. What is in our control, however, is how we react and adapt to these changes. He suggests we should consciously choose to use these platforms and think objectively about the actual value they deliver. Oftentimes, the small amount of value gained by sending a text or "liking" a picture can be replaced by more meaningful communication i.e. giving that person a call or dropping off a gift. As Newport suggests, however, before we can begin to lay ground rules for more healthy behaviour, we must pull our heads out of the weeds. His proposal to do so is both logical and doesn't involve sacrificing our productively.
STEP 1: DIGITAL DETOX- 30 days STOP using optional technology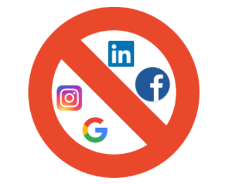 As the data above shows, technology is designed to be addictive. Therefore, we first need a clean break to get perspective on what really matters to us. That means no optional technology use for 30-days.
Many of us cannot simply turn off our email due to work obligations, and parents need to have access to their phones in case of emergencies. However, we can take a break from less important consumption like Instagram, Facebook, and the endless amount of online news sources.
Make a list what you consider optional and non-optional technology (personal Instagram, twitter, etc)
Keep strict standards- if it's not putting anyone in danger or causing you to lose your job, it's non-optional
Put all Apps into one folder or delete temporarily from your phone
Out of sight, out of mind
Go through your contacts and delete any numbers you don't need anymore
cluttered phone= cluttered mind
Put your phone in "Do Not Disturb mode"
you can use feature that allows only certain people to get through
Establish small windows to check your essential technologies- time limits/guidelines are key
Write down a new schedule. If work emails are essential, make a plan for checking them with efficienc
Example:
I need to check my email and calls during the day, including WhatsApp

After office hours – only checked my phone once or twice before bed
No YouTube, Instagram or Facebook
Do not look at any news except 5 minutes per day

No checking sports scores outside of that time (My biggest challenge)
STEP 2: clarity and goal setting
We are familiar with making business plans for work but making plans around our social lives often falls by the wayside. Technology oftentimes dictates our time more than we think, leaving us unable to get perspective on what we really want.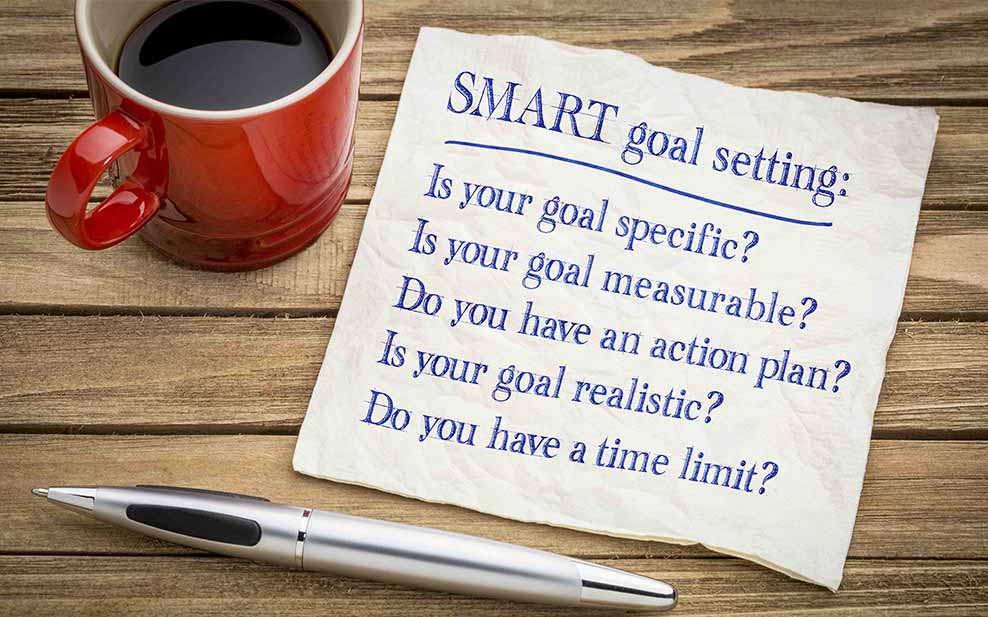 Your detox period will finally give you the space to get some mental clarity. While you are on your "detox" be conscious of your cravings to check your phone. Write down your behaviour and thought patterns. What do you miss about a certain online activity? Why? Is there a better way you can achieve the same desire?
For instance, you enjoy seeing pictures of your friend's kids. You crave connection with your friend and have a genuine interest to watch his/her family grow. What value does seeing pictures bring to you, and what are you adding by "liking" it? Probably not much. What if instead you sent your friend a package with a heartfelt note and gifts for the kids? Or perhaps scheduled a call to catch-up? These seemingly "inconvenient" activities used to be a mainstay in our social lives. This will lead to happier, more meaningful relationships than you could ever achieve leaving a "so cute!" comment below a picture.
Make a list of your social life goals (ie. make more friends, or keep in touch with high school friends)
Decide what really matters to you, and who matters to you. List it out.
Brainstorm what you can do to maintain those relationships without technology
send gifts, or schedule time to call someone
Incorporating your experience with your "detox" and your true values, write down new goals
Example:
Newport suggests rather than being always available, make a time to sit at a coffee shop or bar once a week so friends can show up whenever and say hello. Or perhaps set a time everyday your friends know you can be reached on the phone. Outside of those times don't engage in constant texting. Tell your friend simply, would love to chat but I can't- reach me at set time any day that works for you.
Step 3: Executing your new strategy + adding MORE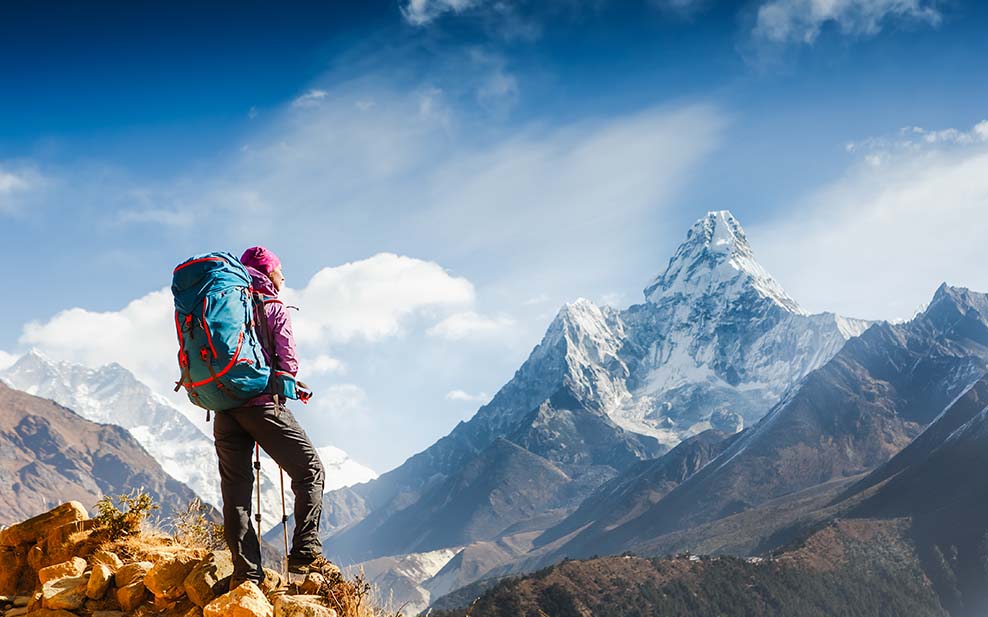 Now is all about healthy habit making. It's important to not think of the 30-period as just "technology fast" and get right back to your old habits. So, make sure you handle this last step mindfully and with purpose.
It's also vitally important to know what you are doing with your freed-up time. Newport argues to feel happy and fulfilled, we must all challenge ourselves in a variety of ways. The internet can pigeonhole us into the same behaviours repeatedly. We are designed to be tactile, to express ourselves, and to try new experiences.
With that in mind, make a list of seasonal goals related to personal activity and challenge. For instance, with your free time you can now commit to trying to learn an instrument or pick up painting again. Then, once a week incorporate set times into your schedule for practice when your schedule allows.
Technology can enable your endeavours if needed. For instance, you can watch a YouTube video to learn a new skill and practice. Just make sure you don't get sucked in. Newport suggest making something with your hands- not only will you challenge your brain, but also result in a tangible finished product that will spark feelings of achievement.
Reintroduce "optional" technology per your new agreements and goals
Make a list of seasonal leisure goals
think deeply about how you want to fill your free time
If you aren't sure, start with something tactile such as learning how to fix or build something
Example:
If you are interested in trying your hand at guitar again. Set a goal to perform to your friends and family at an upcoming get together. Then break down how much practice you will need and plan on trying to fit it in on a week to week basis based on your schedule. Note: your goals related to leisure should be concrete. Setting a goal of getting better at guitar isn't concrete enough. Committing to learn a set number of songs is a better alternative. If you attach your goals to other people such as a performance, it's harder to back out of commitments to others and a can be an extra source of motivation.
Use technology, don't let it use you!
It's about time we start using technology, instead of it using us. We must take our power back from social media companies and use it (if at all) to achieve our goals and represent our values. The repercussions of not doing so are evident in our increasingly depressed and fragmented society.
With more and more apps and platforms available in our lives, it's imperative we have a context within to organize our interactions.
In addition to providing a framework for adjusting our use, Newport also promotes surrounding yourself with better quality media inputs. Rather than get drawn into the endless clickbait of mainstream news, he suggests making a conscious effort to consume better quality "slow" media. Too often our Instagram and Facebook feeds limit our exposure to new information. Newport suggest checking multiple sources of news or using a program that does that for you. Sitting down to a read of a quality newspaper is a lot more enriching than spending 30 minutes clicking around CNN.
To that point, we at WELL, Magazine Asia hope to provide content that aligns with Newport's idea of "slow media." It may seem counterintuitive that an online magazine would promote a minimalist approach to interacting with technology. If anything, Newport's arguments furthered our convictions that the world needs more meaningful, positive content.
If you are inspired to give the challenge a try, let us know how it goes! We look forward to hearing from you at info@wellmagazineasia.com
Further resources:
Written exclusively for WELL, Magazine Asia by Jackson Kelleher
Thank you for reading this article from WELL, Magazine Asia. #LifeUnfiltered.
Connect with us on social for daily news, competitions, and more.