Prefer not to read? WELL, listen to this article by clicking on the player
It's a sad truth about capitalist society that even the seemingly inoffensive, mass-produced things we consume typically involve a degree of inequity and exploitation in their production. Sadder still is that this is especially true of some of our most commonly consumed commodities, including mobile phones, chocolate and even coffee (sorry to anyone reading this over their morning latte).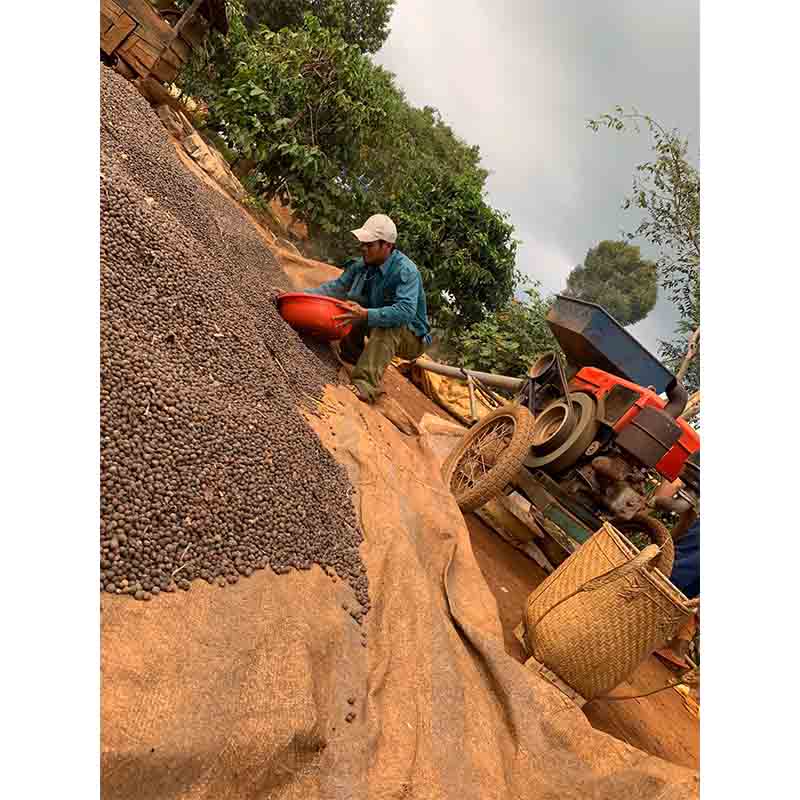 The global coffee industry (which was valued at US$ 465.9 billion in 2020) sources around 80% of its coffee beans from small farms in the tropics. However, most farmers only earn about 7-10% of the retail profits. They also often find themselves in serious debt after having to borrow money for fertiliser or low value crops. Moreover, coffee prices are highly volatile due to the crop's vulnerability to poor weather conditions and disease. That means that in bad years, farmers can be forced to sell their beans for less than the cost of production.
Coffee making itself is also not an equal opportunity industry. Most certifications are offered by a few large North American and European companies that charge very high course enrolment fees, effectively excluding less privileged people. For instance, the Speciality Coffee Association of Europe (SCAE) charges HK$ 3400 per person for its foundation Barista course.
It doesn't have to be this way though. As consumer awareness and demand for sustainability and equity grows, so do the number of small, independent coffee roasters and retailers looking to improve the industry.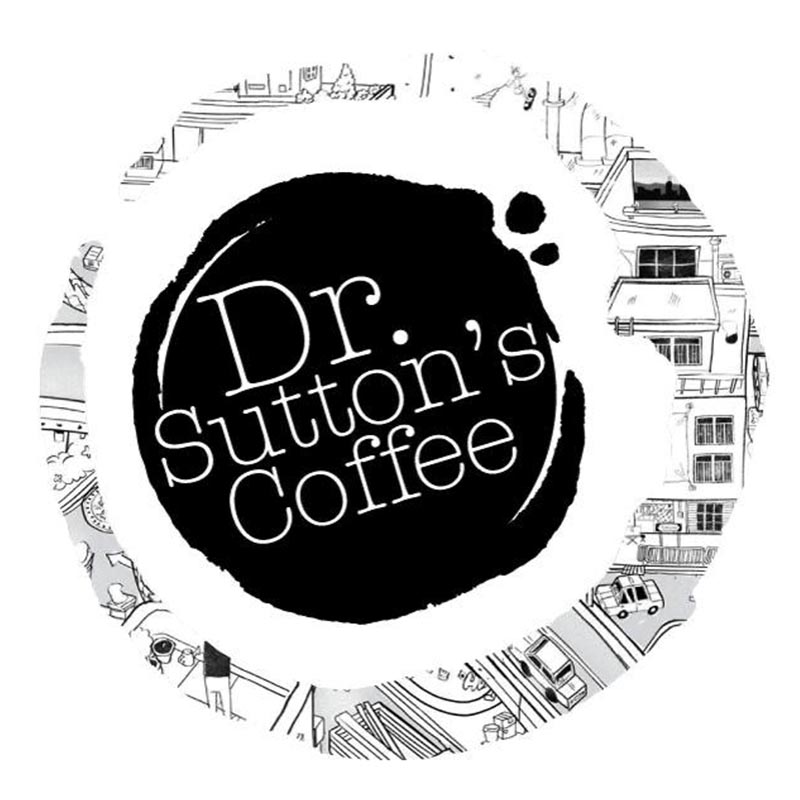 In Hong Kong, one such company leading the charge is the artisanal roaster, Dr. Sutton's Coffee. Founded in 2019, it supplies freshly roasted coffee beans to both individual customers and large chains such as Catch and Cobo House in K11. But the real roots of its creation and business model lie in helping to make the industry fairer and more inclusive both for coffee farmers and aspiring coffee makers in Asia.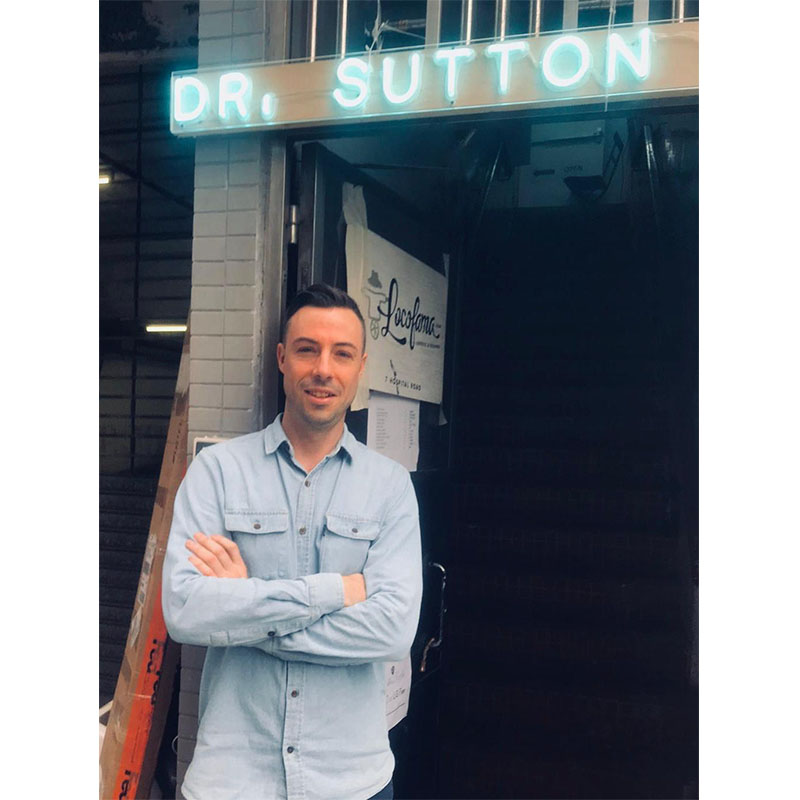 Dr. Sutton's Coffee was founded by Dr. Jonathan "Jo" Sutton of Hong Kong Polytechnic University, whose history with his product goes a long way back. Growing up in a family of coffee enthusiasts who split their time between Asia and Australia, from an early age, the Sydney-born Jo was intimately familiar with the intricacies and nuances of coffee and international coffee culture.
"[It] has always been a strong component of our family" he reminisces. "My stepdad would start the morning with a massive percolator of coffee. It would resonate through the house. That was our get-up routine."
This familial brew would define Jo's life well beyond his childhood. As a teenager, he had several holiday jobs in coffee shops and for his higher education, he studied Hospitality in Melbourne with a heavy focus on coffee making. After returning to Hong Kong –where his family had lived since 1996– he eventually channelled his accumulated knowledge into a career at Hong Kong Polytechnic's School of Hotel and Tourism Management, training hospitality students in F&B skills.
Later, he was asked by the head of ECO Vietnam –an NGO with several partnership projects with Hong Kong Polytechnic– to lead a project with coffee growing communities in Gia Bac, one of the country's poorest regions. Through this, he saw first-hand the problems blighting the lives of farmers, many of whom had never even tasted their own coffee.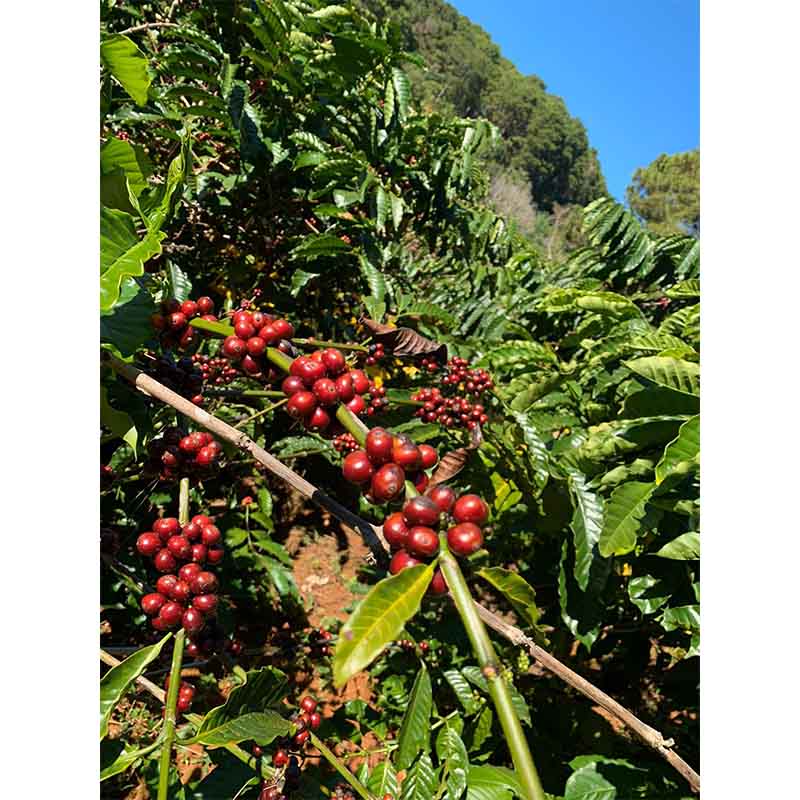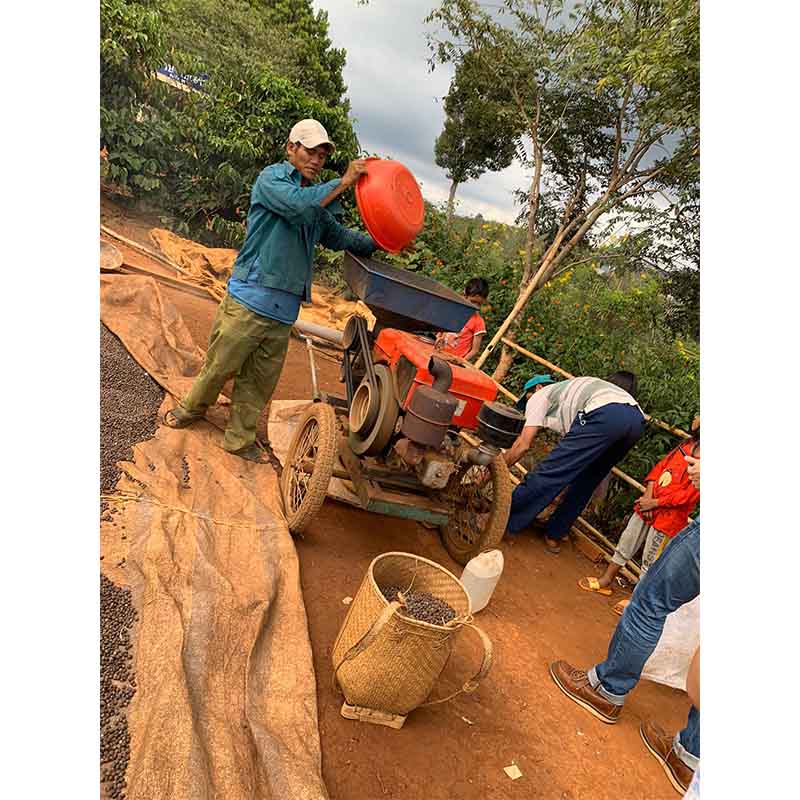 The biggest problem was crippling debt –not helped by the low value Robusta beans they were growing –which trapped them in constant poverty. "They have no money. They often owe money to people because they needed to buy things like fertiliser" he says soberly. "They can't even think about anything else. They're in survival mode." While Hong Kong Polytechnic did have a project taking students to visit these communities, Jo felt that it wasn't doing enough to actually help them, which prompted him to push for real efforts to do so.
Jo also found that his students, while very enthusiastic about coffee making, lacked opportunities to practice and hone their skills in it. "It's kind of like being a pilot. You need to get a lot of man hours in" he explains. As well as the prohibitively expensive fees for mainstream certification courses, he was also unimpressed by the quality of their teaching, little of which was relevant to the Asian market. This in turn limited his students' potential to build their desired careers here.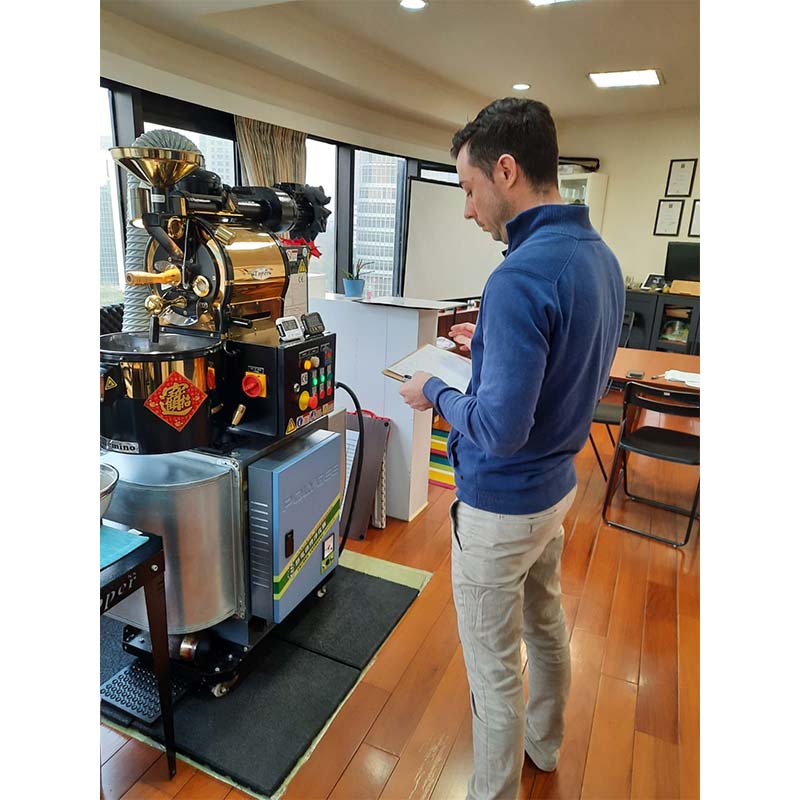 Finally, when Hong Kong Polytechnic began restricting use of the F&B facilities where Jo would practice coffee roasting, he decided to start his own roasting enterprise. Part of this was to refine his own skills –he is a big believer in self-improvement. But more importantly, it would also offer aspiring Hong Kong coffee makers a more accessible place (and price) to practice theirs. "The main goal of what I wanted to do was to offer certification which was affordable for this area of the world." Gradually, as his enterprise grew into a business as well as a place for learning, he realised he could also use it to further his other efforts to help the coffee farmers of Gia Bac.
And so, Dr. Sutton's Coffee was born.
Helping Vietnamese Farmers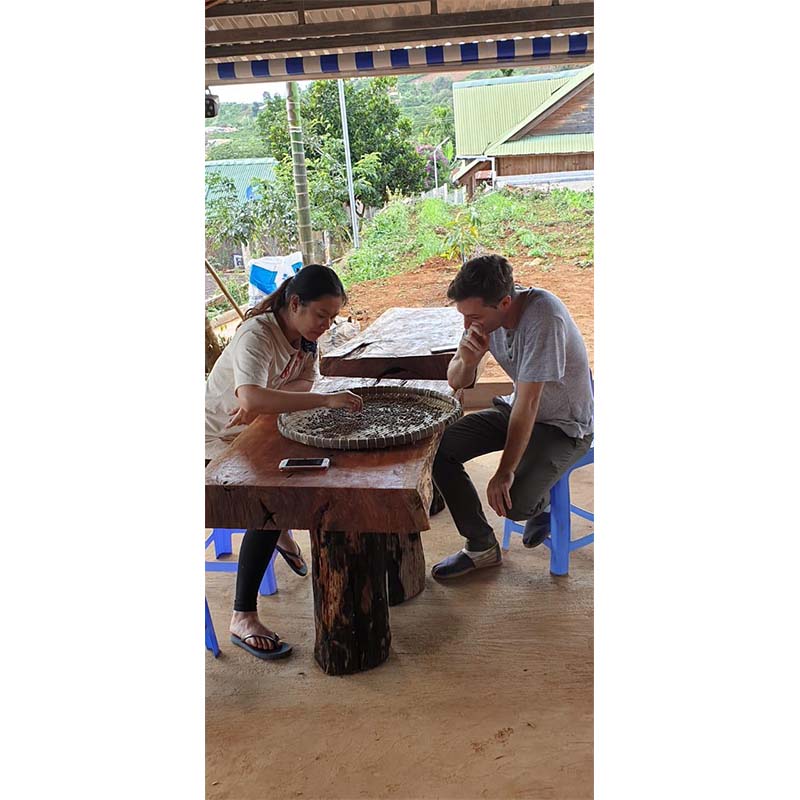 One of the cornerstones of Dr. Sutton's Coffee is doing business directly with the farmers, cutting out the middlemen who often dictate the selling price of coffee beans. "We like the idea of having a relationship with the end person and them knowing us." After connecting with coffee growing communities through his industry contacts, Jo then works to build a positive working relationship with them beginning –as many relationships do– with a cup of coffee.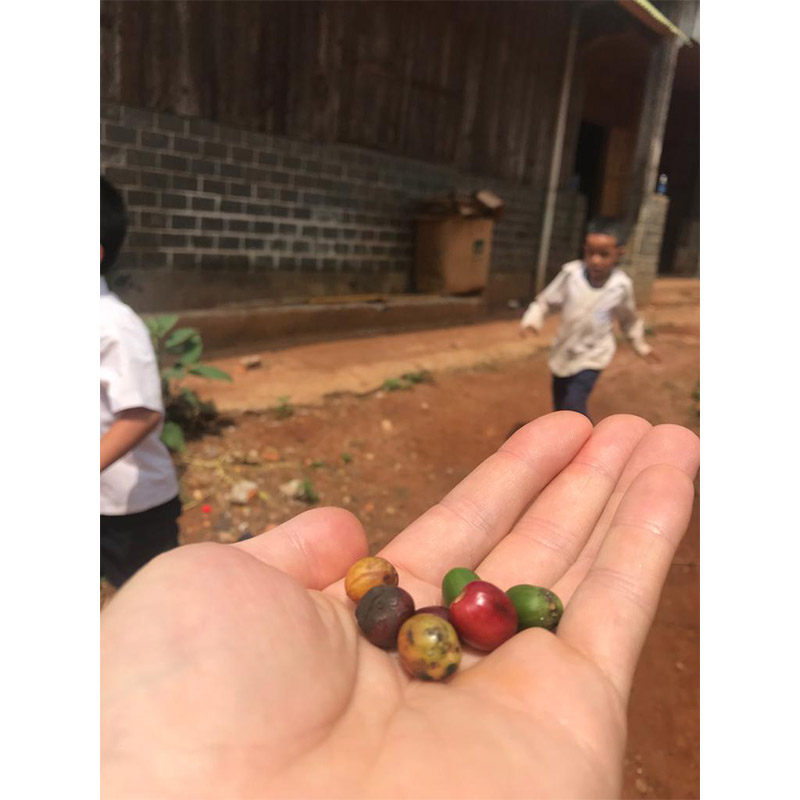 Having never tasted their own coffee before, the farmers usually don't realise the importance of picking the best quality beans for the best quality (read: best value) product. As such, they often pick and sell unripe beans alongside ripe ones, further lowering overall quality and price. To help them understand this, Jo educates them on the whole process of coffee making and gives them the final product to try for themselves.
"The first component is educational. For them to actually see the process of us drying their beans, roasting, grinding and extracting [the essence], and then giving it to them so that they can understand why it's important to pick the ripe beans" he explains. "Those small educational tips have helped them to gain a slightly better price." Where possible, Dr. Sutton's Coffee has also been helping farmers to convert to growing more valuable Arabica beans and each year, tries to help them improve their picking mechanisms and the quality of their products. It has also shared its methods with and developed farmer training materials for ECO Vietnam.
Beans aren't the only thing of value that Jo and his business get from the farmers, however. They also collect their personal stories, detailing their problems with debt and how partnering with the company has helped them. Dr. Sutton's Coffee then relays these stories to the people and businesses they supply to in order to persuade them to buy their beans, which is a real lifeline for farmers when crop yields fall victim to drought or disease.
Over the years, Jo's efforts –both before and after founding his business– have had a real, tangible impact on finally lifting farmers out of debt and improving their lives overall. For instance, a recent order for 300 kg of Robusta beans from Gia Bac amounts to a single farmer's entire annual income.
"That's [him] out of the debt trap right there" he says. "One of the fundamental things we have to do is gain their trust. With orders like that one I put in, that's trust 100% sealed."
Making Coffee more inclusive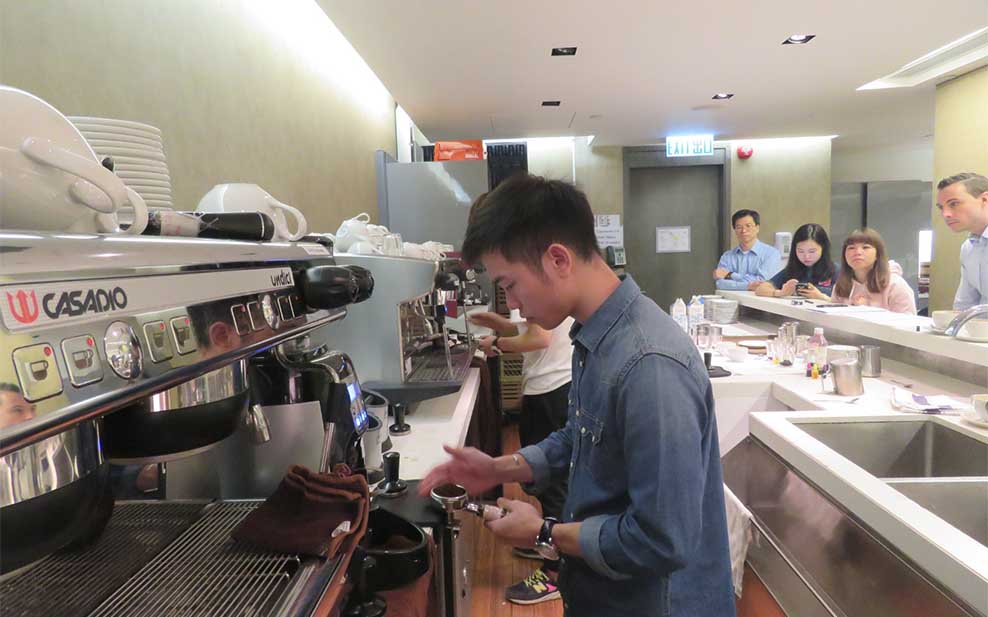 With most mainstream coffee certification courses, the style of teaching is designed exclusively for a North American or European-centric market. But due to cultural differences, this isn't of much use for those wanting to work in the Asian market. For example, the singular, hyper-friendly, American-style customer service taught by these courses is not necessarily well-received in Asia.
"A strong component [of working in a coffee shop] is being able to talk to your customer. And that doesn't mean artificial, over-the-top niceness. It means how do you communicate with things that people understand" Jo remarks.
By contrast, the courses offered by Dr. Sutton's Coffee are crafted by Asian and Australian professionals to teach all of the standard coffee-making skills, as well as the specific, locally-appropriate ones needed for the Asian market. These include (but aren't limited to) three Barista courses teaching basic theory and practical skills, which cost just HK$ 600-1500 per person. Combined with what they learn at university, these courses give students the coffee making hours needed to boost their skills and credentials.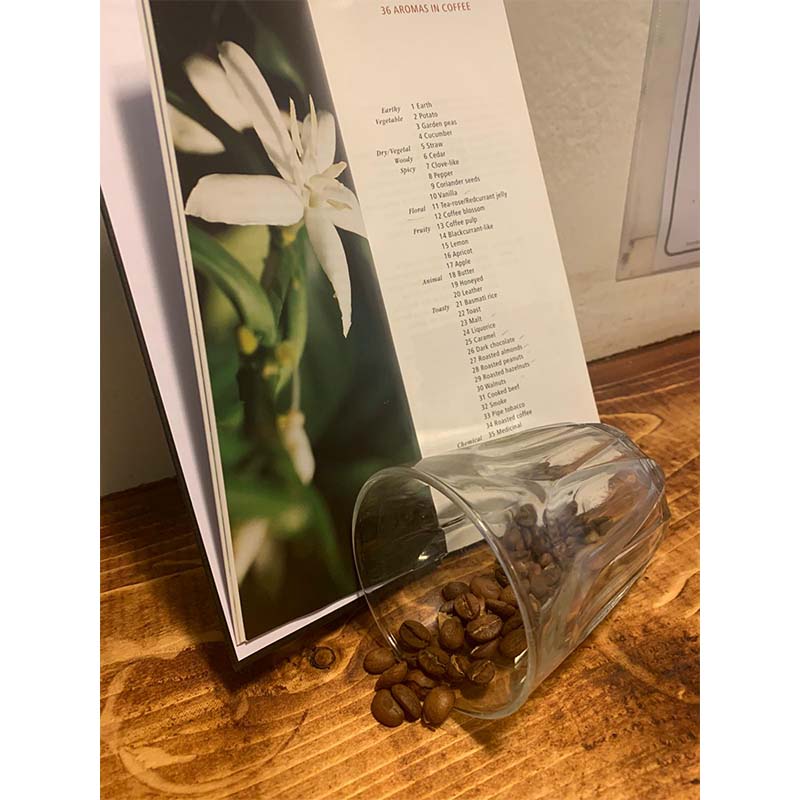 A major hallmark of this Asia-centric teaching is a focus on Asia-centric scents. Much like wine, a big part of selling coffee is being able to recognise and describe to customers the complex scent(s) of ground beans (i.e. a trace of chocolate, a whiff of rosemary), which are localised to the region the coffee comes from. But in mainstream courses, students are only trained to recognise scents from the West, which means they can't easily recognise and describe those present in Asian coffee.
To give its students the right olfactory education, Dr. Sutton's Coffee first presents them with vials of Asia-centric scents (e.g. Sichuan pepper, star anise, liquorice root etc.), then has them compare these to the scent of freshly ground coffee to identify which ones they find in it. Scent vials are chosen in part based on what local people are likely to be familiar with from their childhoods and daily lives, which helps them to better describe coffee scents in a way that other locals can understand.
"Simplistically, we give more practice hours, it's way cheaper and the Southeast Asian component that makes us different is that we use a lot of things that people are used to in this region of the world" Jo summarises.
Already, Dr. Sutton's Coffee has made an appreciable difference to the careers of aspiring Asian coffee makers. Several of Jo's former students now work as baristas, while others are running their own cafés and coffee shops. One has even started his own roasting enterprise in Hong Kong called Bean and Grounds.
"I think my contribution is getting people excited and giving them really good foundational knowledge" Jo reflects. "We've had quite a lot of good success with people who have come out of [our courses] and started their own businesses."
Despite its youth, Dr. Sutton's Coffee has made real strides in its three years of existence. As well as the impressive accomplishments mentioned above, it has also managed to buck the trend of small F&B businesses going under because of the pandemic.
"Company-wise, it's been amazing" says Jo. "Coffee consumption has gone through the roof" People are bored; they're being locked down, they can't travel, so they're looking for experiences they can get here"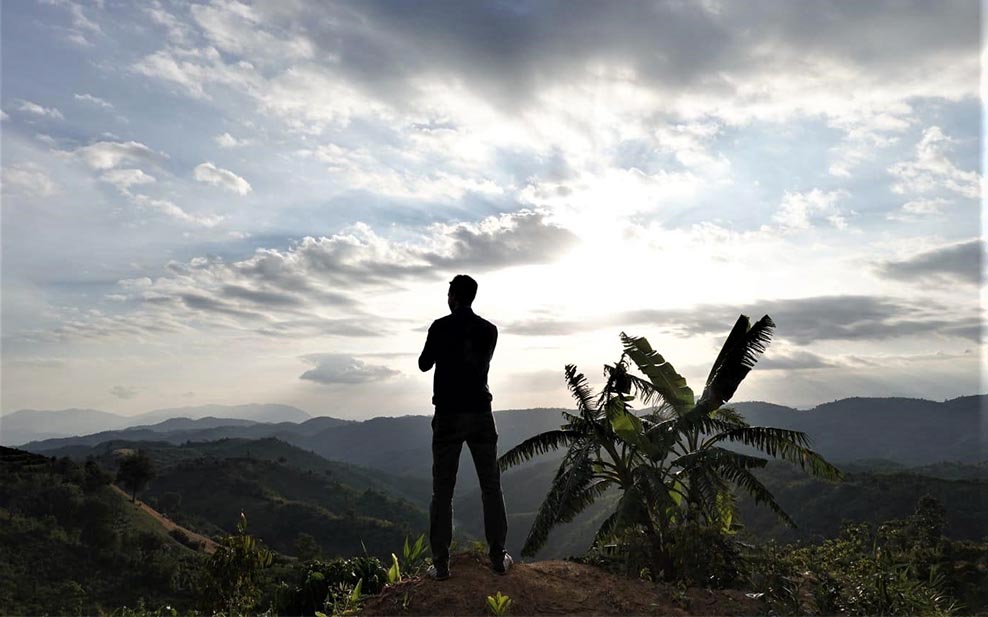 But even with all this under his belt, there is still much, much more that he wants to achieve. When COVID restrictions allow it, he is eager to resume face-to-face work with the farmers again. "I need to have enough exposure with people down there to understand exactly how to help them. What we've done so far is a lot of preliminary stuff."
For now though, he is developing an online trade platform for ECO Vietnam to connect farmers to coffee chains and consumers all over the world. Similar to eBay, this platform will facilitate direct trade – again, cutting out the middleman– and allow for constructive consumer reviews of coffee products to help farmers improve their performance and thus, their profit margins. Meanwhile, sticking to its principles of inclusivity, Dr. Sutton's Coffee plans to include refugees in its training programmes.
The environmental impacts of mainstream coffee also leave much to be addressed. As global demand has skyrocketed, many farmers have shifted from traditional agroforestry methods towards large-scale, open-air monocultures, resulting in the loss of over 2.5 million acres of rainforest in Central America alone. Part of Jo's goal in building a good relationship with the farmers in Vietnam is to open their minds to eventually making their practices more eco-friendly. "If we can gain their trust by helping them to make a bit more money, the second phase will be to see what we can do economically to help them save the environment." In the meantime, he has recently applied for a grant from Hong Kong Polytechnic to study possible emission reduction measures for all stages of his supply chain.
Business prospects are looking up too as Hong Kong coffee culture –once dominated by Starbucks and Pacific Coffee– undergoes something of a silent revolution. In response to a desire for more transparent, ethical business, other small enterprises similar to Jo's have been opening at an unprecedented rate recently. Against this backdrop, perhaps it's only appropriate then that Dr. Sutton's Coffee is planning to open its own coffee shop soon.
"In Hong Kong, the last 5 years have been crazy. The number of independent coffee shops that have sprung up is through the roof. Mine is just a blip on the radar" says Jo.
Whatever happens going forward, the story of Dr. Sutton's Coffee so far is proof of the power of purpose-driven business. It shows that by putting helping others at the core of its model, it can truly –rapidly even– make a real difference for the better; and that predatory capitalism need not be the key to business fulfilment.
If you or your business wants to order from Dr. Sutton's Coffee, feel free to contact them at:
Written exclusively for WELL, Magazine Asia by Thomas Gomersall
Thank you for reading this article from WELL, Magazine Asia. #LifeUnfiltered.
Connect with us on social for daily news, competitions, and more.