Celebrate the steamy, hot summer weather with this Drunken Caramel Berry No-Bake Pie recipe from Xaviera Nordstrom of @rawbeanbites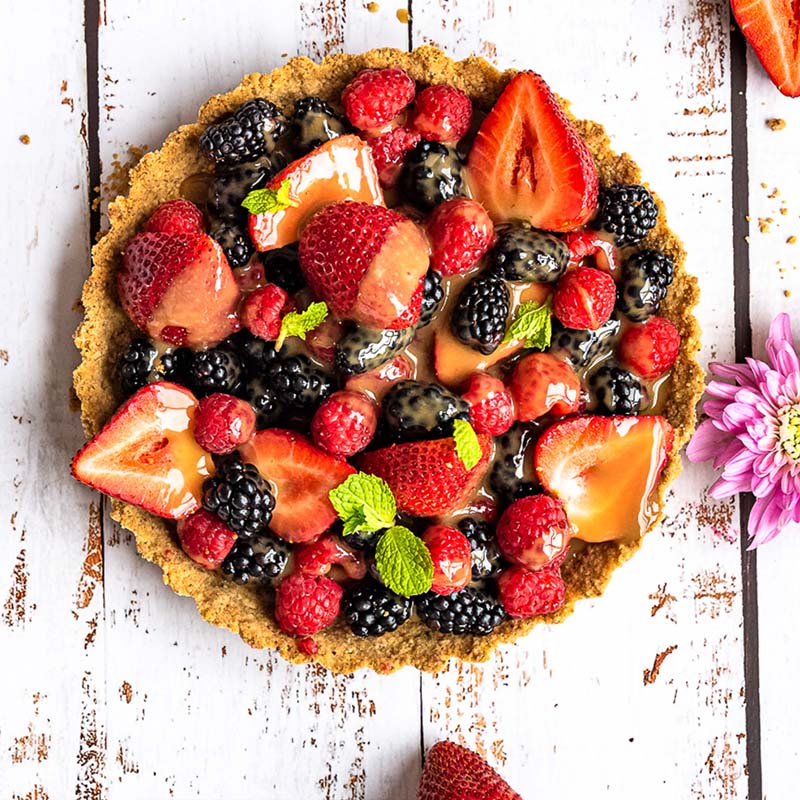 There are so many ways to enjoy berries… Fresh and topping a chia breakfast pudding, on overnight oats, or perhaps artfully decorating a cheesecake. When the store shelves are overloaded with fresh, in-season it is something of a personal challenge to come up with new and equally exciting ways to enjoy them.
This is a fabulous, show-stopping, for-adults-only berry tart that will provide maximum 'Wow' factor for relatively minimal effort. It's suitable for an afternoon tea, or as a dessert to round out a more formal dinner party, and best of all- it's VEGAN!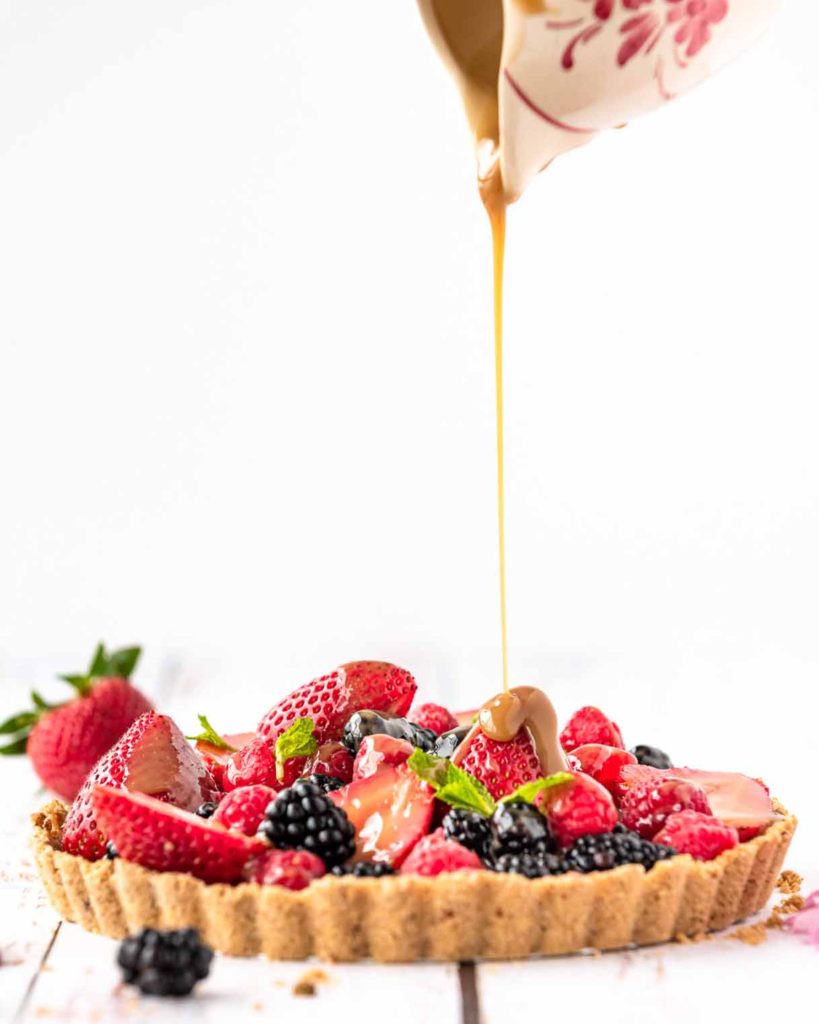 However, this recipe can easily be adapted to be a 'Caramel Berry No-Bake Pie' suitable for children (or those who don't consume alcohol) simply by macerating the berries in sugar alone and omitting the Cachaca / Pisco / White Rum.
Crust:
100gm ground nuts of choice
1 tsp maple syrup
1 tsp coconut oil (or other cold-pressed vegetable oil)
Pinch of salt
Pinch each of ground cardamom, cinnamon and cloves
Filling:
150gms unrefined coconut sugar
4oz coconut milk (Natures Charm HK is perfect for this)
ALL the berries! (as fresh, juicy and as in-season as possible!) – strawberries / blackberries / blueberries / raspberries / red currents / cherries / …. To your preference
3 tbsp Cachaca, Pisco or White Rum (as your preference)
Method:
Mix all ingredients for the base; press into a prepared, loose-based pie or tart tine and blind bake in a 175ºC oven for 5 minutes. Set aside to cool.
Wash the berries and place them in a bowl with 1 tsp of the sugar. Set aside.
Heat an empty saucepan or skillet on a medium heat, add the alcohol and flambé for 30 secs to burn off some of the alcohol.

NOTE – always add alcohol to a hot pan in order for the alcohol to catch; always add the alcoholic liquor from a measuring cup or jug, not from the bottle; if the liquor doesn't catch, graze the surface of the liquor with a lit match or lighter

Pour the flambéed liquor over the berries and allow to soak.
In a clean saucepan, combine the remainder of the sugar with the coconut milk, bring to the boil and simmer gently on a medium-high heat for approximately 20mins for the coconut caramel sauce to form; allow to cool a little
Arrange the drunken / macerated berries in the cooled pie base; pour over the warm coconut caramel sauce
Garnish with sprigs of fresh mint or a squeeze of fresh lime and enjoy!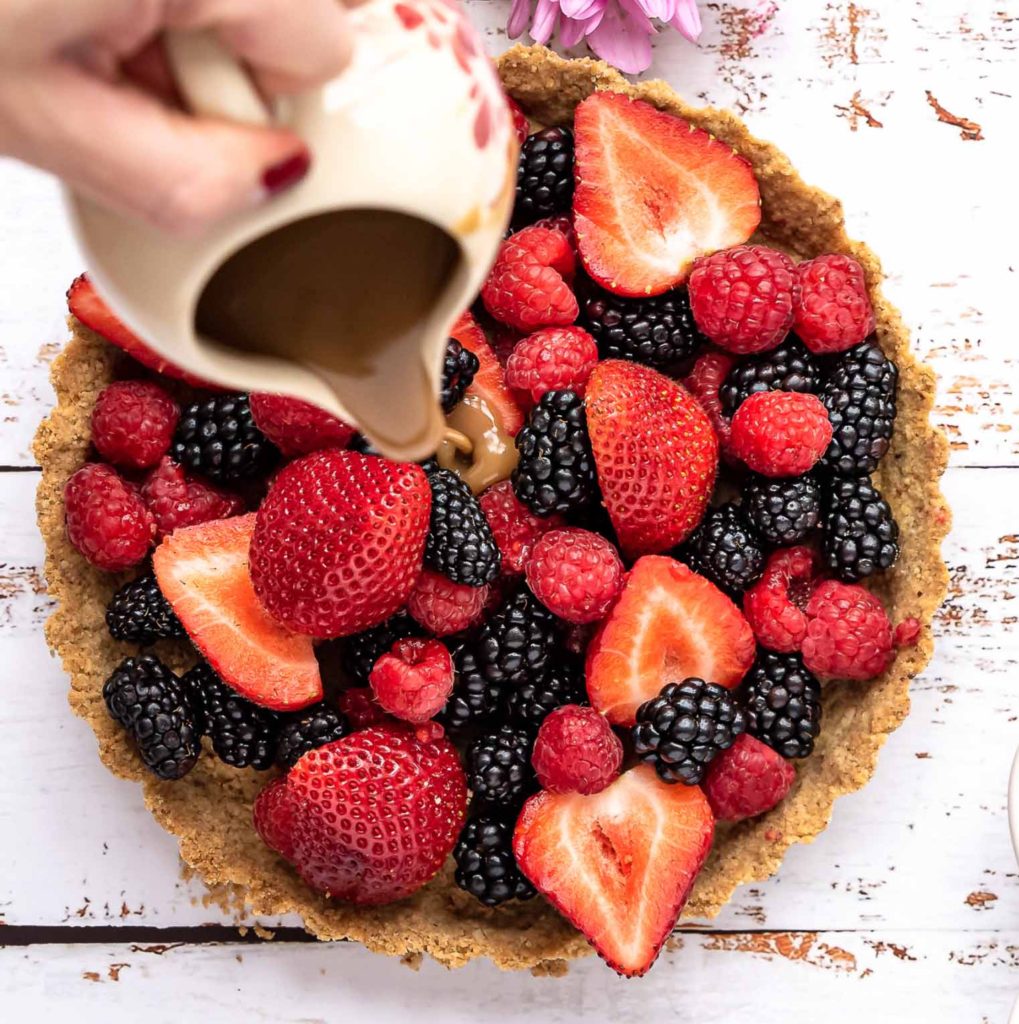 We hope this recipe makes it's way to your tables this summer. Don't forget to tag @wellmagazineasia and use our hashtags, #lifeunfiltered #WELLletseat
Written exclusively for WELL, Magazine Asia by Marion Wotton
Thank you for reading this article from WELL, Magazine Asia. #LifeUnfiltered.
Connect with us on social for daily news, competitions, and more.