WELL, we caught up with Diane Younes, New York Lawyer and Founder of Sponge, and Beth Wright, Fitness, Nutrition & Lifestyle Coach and Lawyer to discuss the evolution of female strength in relation to fitness, nutrition, and body image. Below you'll find snippets from our conversation.
Diane
Describe your body and fitness goals in 20 words
To be as healthy and strong as I can be. To listen to my body and build a sustainable healthy lifestyle.
On a scale of 1-10, how body confident are you?
I would be lying if I told you I felt like a 10 every day. I don't. There are good days, and there are bad days. But I thank my body for what it does for me every day. I constantly push my body in a way I never did when I was younger, and it responds. For that, I am thankful.
Why did you decide to engage a nutritionist?
It happened over dinner at a restaurant – of all places! It actually wasn't my idea, it was Beth's idea. I was telling Beth over dinner that I keep working out and my body doesn't look like I do. She then said, "I can help you." And that's how it all started!
I never thought I would be someone who works with a nutritionist. But now that I am, I think everyone can benefit from having a nutritionist. I've learned so much and I really do think there a basic things everyone needs to know and that I wish we were all taught as children. I was wrong about so many things! Our health is all we have at the end of the day. And wouldn't you want to know what your body can do when you give it what it needs?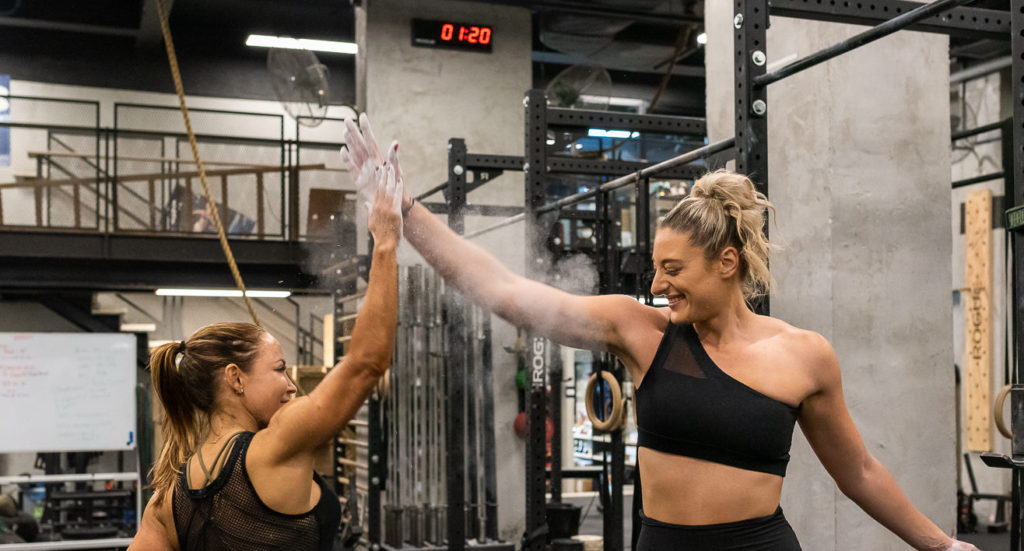 Since working with Beth, what has changed?
I'm healthier and I'm stronger. I feel better, I've got more energy. I feel more in-tune with my body, because I'm giving it what it needs.
Beth not only guides me with my nutrition by setting calories and macros. She also asks me how it makes me feel, how my training went, whether I think we should do things differently, how my mental state is. Beth provides such a one-on-one experience, that I often forget she has numerous other clients she's taking care of. She's taken me from 1500 calories to 3100 calories without me gaining fat. She's a magician.
What does fitness mean to you?
It means pushing my boundaries, being comfortable with the uncomfortable. I'm doing movements and I'm lifting weights that scare me. There are times my body wants to quit, but I fight to keep going. It's a mental and a physical fight. These are skills that translate to life in general, which is why I think fitness is so important.
And the thing with fitness is that it never ends. Where I am today isn't where I was a few months ago, and it's not where I'm going to be a few months from now. It's a continuous push against boundaries. It's a journey.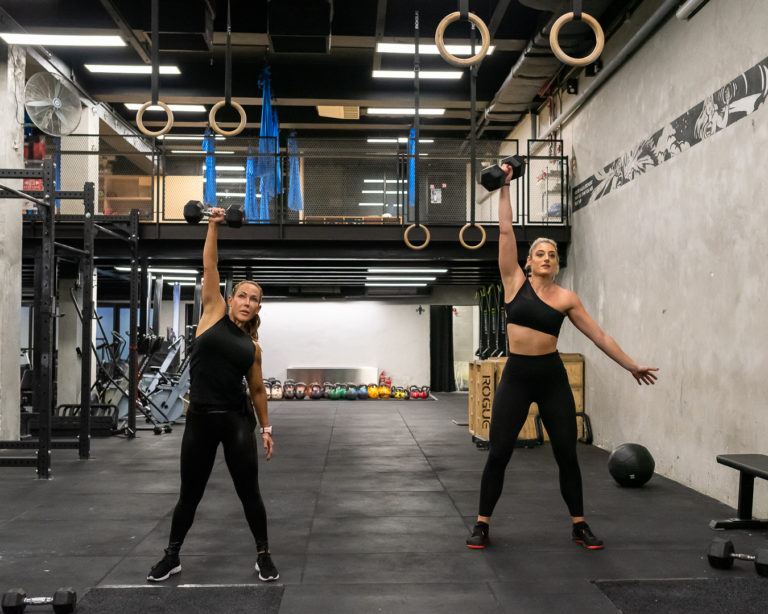 Beth
So, you're a full-time lawyer but also a nutritionist? Tell us about that!
I have always combined both roles. I took my PT and group fitness qualifications when I was at university and worked in gyms and taught classes at University and all through my working career both in London and Hong Kong. For me it has always provided a really nice balance to my corporate job. I love my day job but I am equally passionate about health and fitness, nutrition and living the very best life that we can. Helping others become healthier and feel good about themselves doesn't feel like a job at all!
Do you diet?
A diet is really just a way of eating. However, today we associate it with all the many different (and wondrous) programs and plans or 'fad diets' on the market and along with that – the associated feelings of deprivation and misery!
When I was younger, I tried every 'diet' under the sun to try and find a quick fix solution to getting that Instagram bikini body. It was only once I started to really look at the science of food and how the body works that I realised that none of these 'diets' would get results over night (not to mention that social media just simply isn't reality!) A healthy diet is a lifestyle – it's a way of eating that provides you with all the key nutrients from a wide variety of foods AND makes you feel good. I don't believe in removing food groups or banning particular foods (and that includes alcohol and chocolate!) – I think a healthy diet is one that incorporates all foods – just in moderation.
A healthy and successful diet is also one that you can sustain and enjoy, that allows you to eat out with friends and family as well as meet your goals and feel good about yourself.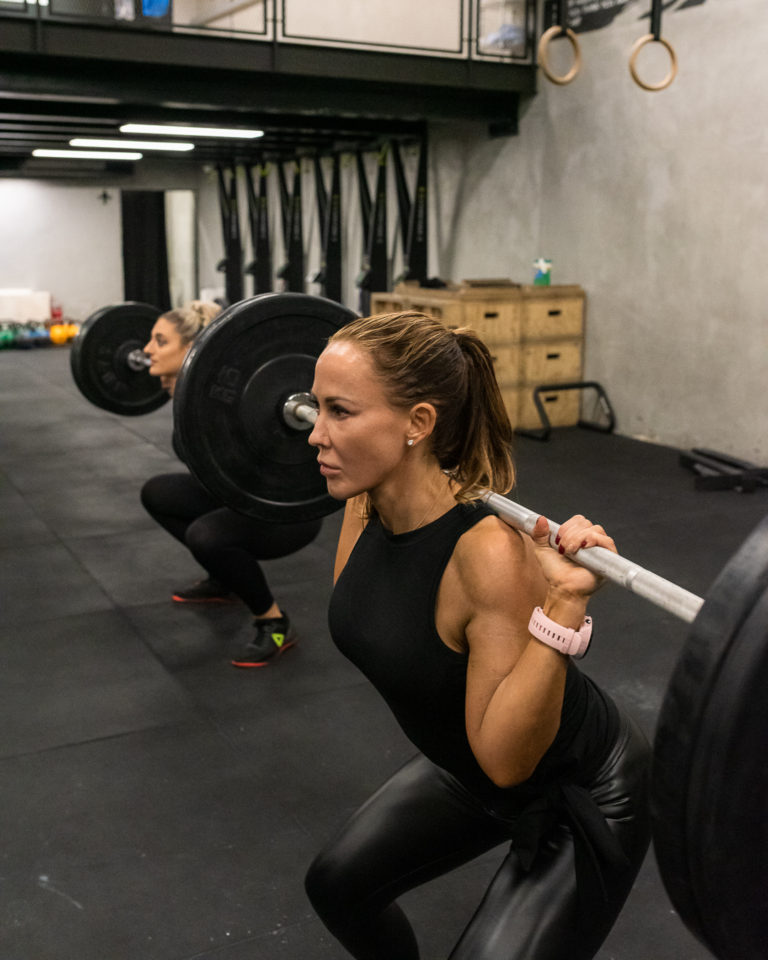 Why nutrition? 
My moment of inspiration / Eureka moment when one of my mentors said to me… "Beth, if you train 5 x a week for an hour each time (who actually does that?) that represents just 2.9 % of the week," and yet we expect to get these incredible results from putting all our time, energy, focus and expectation (not to mention hard earned money) into 2.9 % of the week! I decided there and then that I wanted to work on the 97.1% of the week that no one else was really focusing on … sleep / stress management / nutrition / lifestyle / supplementation as these are the areas that truly get results. Now that has become my area of focus with my clients and I am seeing them get great results.
Nutrition can be over whelming, there is a new diet / program / magic food / pill / celebrity / Netflix documentary pushing something different every day. For all of us it is unbelievably difficult to work out what is real and what is another marketing strategy and boost to the pockets of the diet industry.
So now, I have committed to spending my spare time to travelling all round the world attending workshops, courses and mentorships to continually improve / grow my knowledge around both fitness and nutrition so that the information I give my clients is based on science and evidence…. not magazine sales.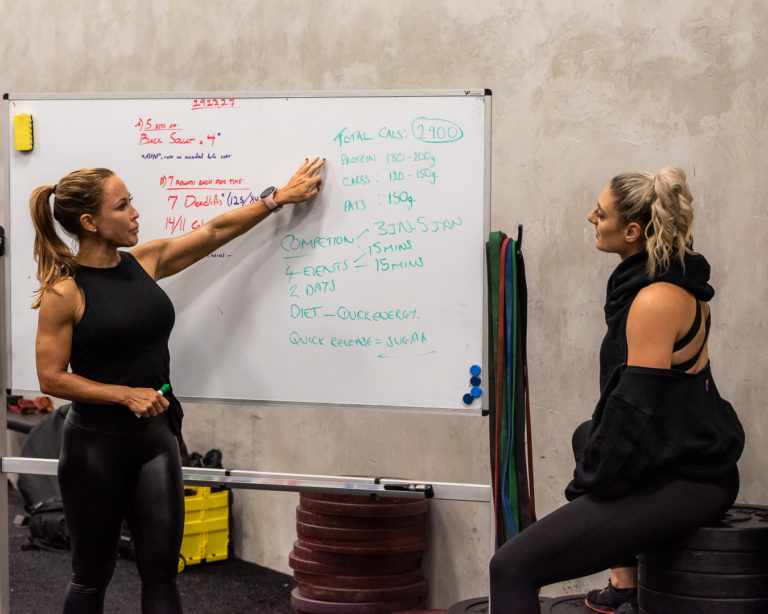 What advice would you give someone looking to start a new fitness or nutrition program?
The first thing I do with my clients is to ask them to identify their goals. Is it fat loss / muscle gain / a special occasion (like a wedding or school reunion) / do they want to get stronger or faster or simply feel better… and then we look at the timeline. I don't believe in doing anything quickly as anything lost fast is usually regained just as fast.
Be honest about how much time you are able to commit to reaching your goals. Are you able to do your own meal prep (if not, there are great companies that can do it for you), how often can you exercise each week and how determined and committed are you to stick to the plan. Talking of plans – they should be achievable, specific to your goal and not too restrictive. Life happens and you need to accept that and not let it derail you. It's ok for you to take time to reach your goal – especially if you learn life changing habits along the way.
If you are brand new to fitness or nutrition it is always useful to work with a coach who can guide you (even if just initially). I give my clients as much information as I can during our time together so that once they reach their goal they can do it on their own and I am no longer needed! For many people, fat loss is a primary goal and yet losing weight in many ways is the easy part. Learning and understanding how to keep it off is the hard part and once you have worked that out you are winning!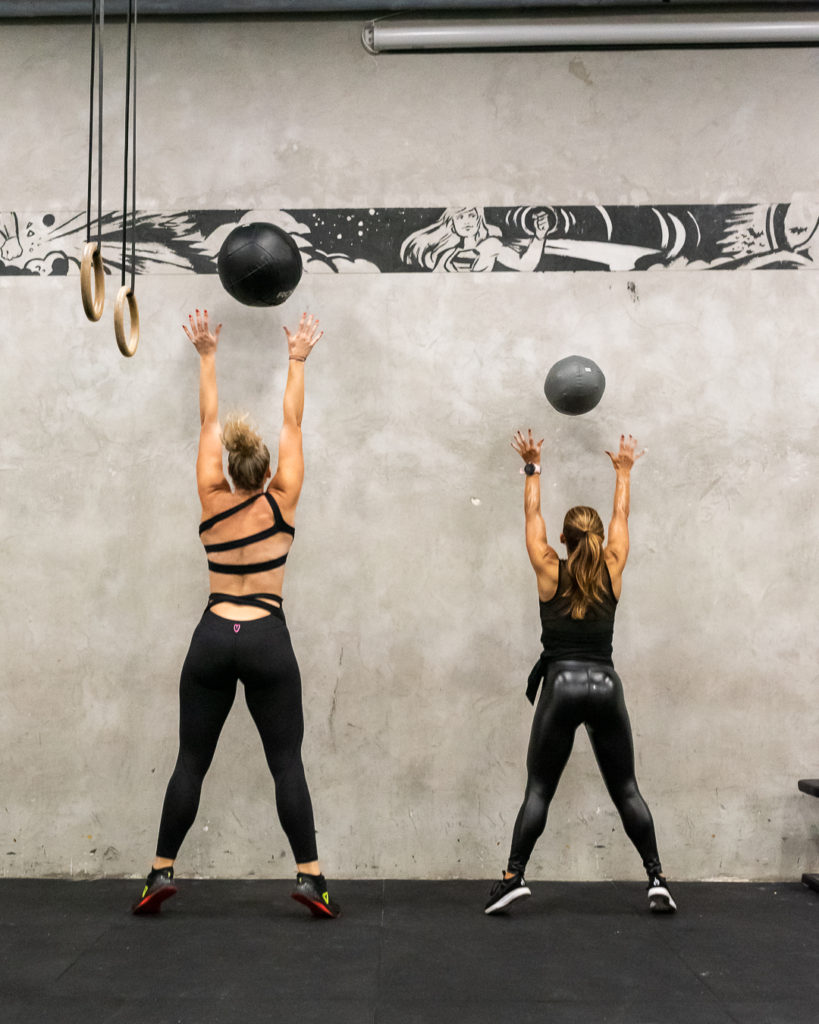 What does strength mean to you?
For me, strength is about so many things. It is about being physically strong enough to push or lift my own body with ease. When I finish a strength session in the gym I feel empowered and able to take on the world! I often tell my clients to take that feeling into their everyday lives… into the boardroom, a meeting, walking the streets of a busy city like Hong Kong and even back home.
I also really believe that the strength you gain in the gym (both from the discipline it requires as well as the physical gains) translate into every area of your life. You become mentally stronger as you recognise that you are in control of the changes you want to make to your life. To believe in yourself and to make choices that are right for you and having the courage to stand by those is incredibly liberating.  I used to be that person that would always say yes (because I didn't want to disappoint people) but now I have no problem turning down an event or situation that doesn't align with my goals or make me happy.
Strength is also about perseverance and not giving up when the going gets tough… but it is also about knowing when to be kind to yourself and recognise that sometimes it's ok to give yourself a break!
Written exclusively for WELL, Magazine Asia by Beth Wright and Diane Younes
Beth Wright, Fitness, Nutrition & Lifestyle Coach, Lawyer
Beth is a qualified personal trainer, group fitness, yoga and Pilates instructor, a nutrition and holistic lifestyle coach. She is a true believer that health incorporates not just our diet and fitness but also our sleep patterns, stress management, social engagement with others and ensuring a healthy happy attitude to life. Beth is passionate about working hand in hand with clients to achieve a healthy balance in the hectic city of Hong Kong. Beth works with a small number of clients to deliver highly personalized programs to get great results. If you are interested in finding out more you can reach her at Beth@bfitandfabulous.com and be sure to follow her on @bfitandfabulous.
Diane Younes, Founder of Sponge
Diane Younes is a French-born New York lawyer based in Hong Kong. Diane has two law degrees from the US and Canada, and Investment Banking experience at Morgan Stanley and Barclays Capital in New York. Diane founded and launched Sponge, Hong Kong's award winning on-demand beauty company, within four months of moving to Hong Kong. Sponge is sponsored by beauty industry heavyweights Benefit Cosmetics and Amika. Diane has served as a speaker at numerous events, including at The French Chamber of Commerce, the SCMP's Game Changers, BNY Mellon and KPMG. Diane was voted 'Top 10 Female Entrepreneurs in Hong Kong' by Hong Kong Tatler. She also writes for the SCMP. Diane grew up playing basketball from a young age until college, having also played in a men's professional league. She is now an avid Crossfitter.