I was fortunate to have met the man of my dreams at 24 and marry him at 26. I know, I know.  Before I lose you, I should warn you that this article is not going to be about how perfect our marriage is and how we got it all right. In fact, I am taking a leap of faith in being painfully candid with you. I'm here to share some of our stumbles and how we've managed to stay solid and enjoy the elusive and often perishable feeling of "in love", in good times and bad.
Full disclosure – things have been bad on occasion; but also blissful, joyous, mind-numbing, frustrating, hard, easy and medium. Well, it's someone you live your "everyday" with. Consequently, it's only natural that we experience the highs, lows, and mid-levels of emotion, boredom, peace, lust and other symptoms of an everyday existence.  
As with many marriages, lust and togetherness turns to business, responsibilities, and opposing schedules. We are no exception on the latter, and the former we have worked hard to retain as front and center of our marriage.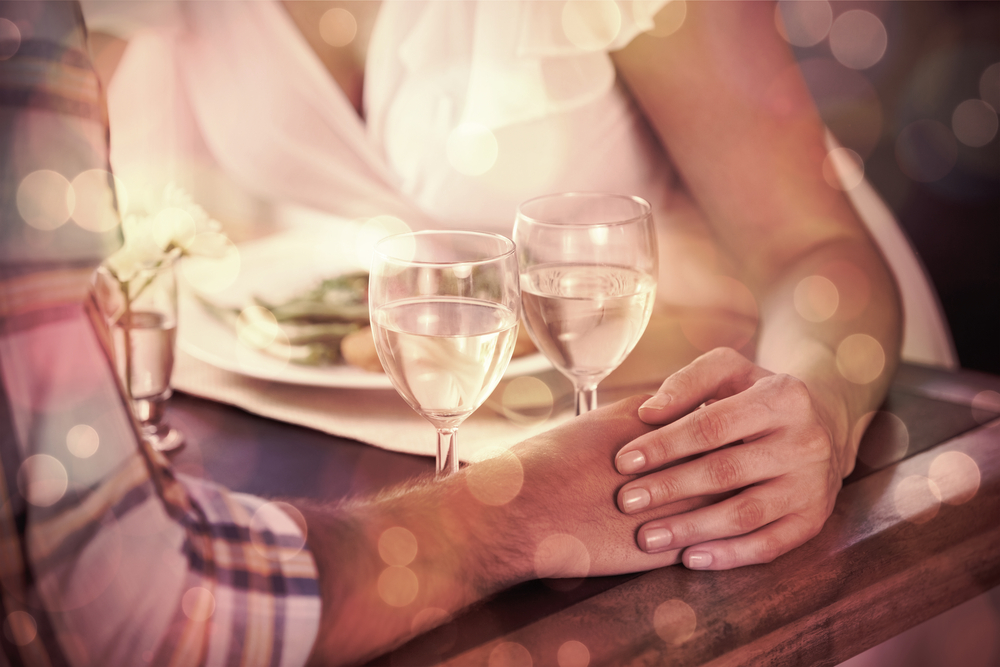 We have four school-aged children, we both work full-time, we have community and social engagements to keep up with. Somewhere in between all of that we're supposed to be nice to each other. Sounds impossible, right? Nearly, but not entirely.
The Busy List
First, let's revisit that "busy list". We're all busy, of course. We all have choices how to spend our spare time too and here's how we tackle that without conflict. We have found that resentment can come from miscommunication or being "forced" into something we'd rather not do. After all, aren't we busy enough without dealing with activities that waste our precious spare time? Well, this is where we try to get on the same page.
Core to our strategy on marriage is the need to have a rich, fulfilling social life as part of our commitment to self-care. Although this means more time apart, it also leads to us being happier, more well-adjusted, and refreshed from time with our respective tribes.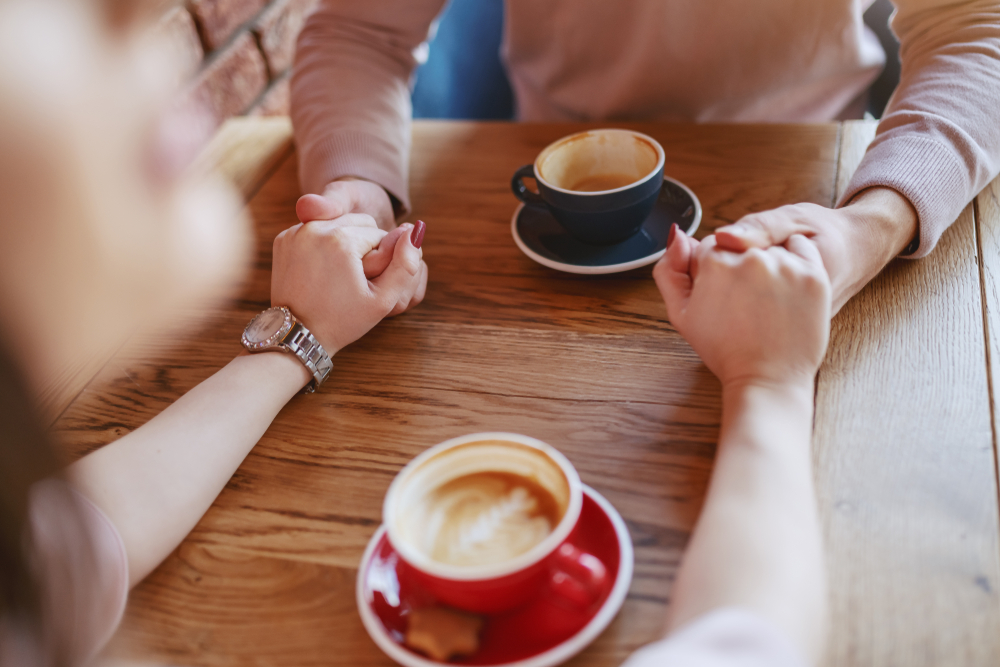 Let's take a step back. I imagine our story is very similar to many of yours. My husband and I went from being a happy carefree couple to parents with a million responsibilities almost overnight, and it's been our experience that those responsibilities can wear you down, physically and emotionally.
Things got exponentially challenging after we made an overseas move from the US to Hong Kong. We experienced a devastating loss in our family and found out we were pregnant with our son all in the final months leading up to our relocation. At a time of extreme emotional stress, we needed to keep moving. We had to pack up our lives, say goodbye, and settle into a new part of the world with two toddlers and a reluctantly displaced 9-year-old.
Looking back, that first year was tough. My husband and I had very little time to spend together and were constantly struggling with communication. There were frequent arguments that lead to yelling, and nights spent on the couch. We still had plenty of good moments, but we were ignoring the fact that we needed improve communication and make a serious effort to put our relationship first.
Although successful and happy families come in many shapes and sizes, as a child of divorce, it's a high priority to avoid this sort of relationship ending. Adultery, abuse, neglect, and dishonestly are at the top of my list for reasons to end a marriage, but bad communication and poor scheduling are things that can be fixed. Those are the two things that we realised we needed to focus on adjusting.
So, in a city as fast paced as Hong Kong where many of us have hectic work and travel schedules alongside our full social calendars how do we put our relationships first? It's not an easy task, but here are the steps that worked for us.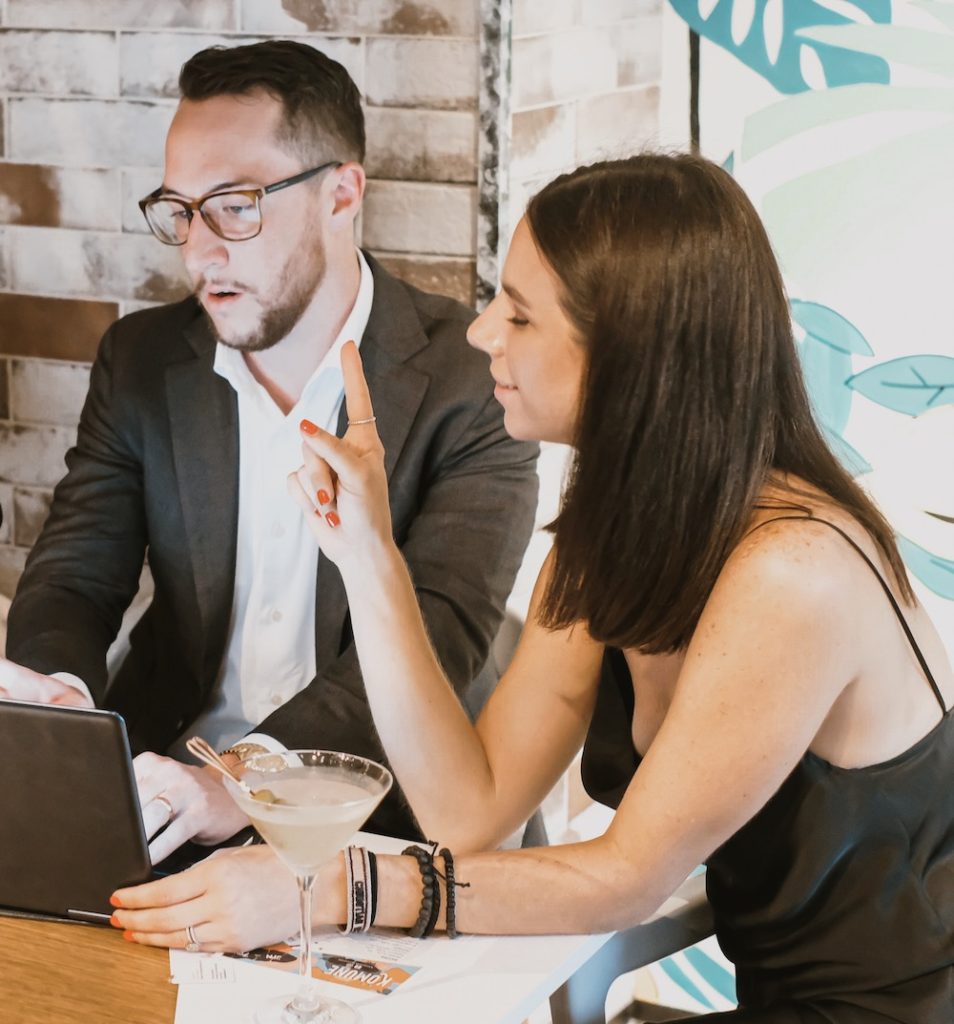 First, make room in your calendar for date night.
Treat date night like one of your important meetings that you'd never dream of cancelling and be adventurous. Try new things together, surprise each other, and step out of your usual box of dinner and a nightcap. My favourite date nights are the ones that my husband plans all on his own. He just tells me when and where to meet him, and I get to show up surprised and we are usually experiencing something new together to strengthen our bond. For my ladies reading this, don't forget to surprise your partner too. Further to date night, you should make room for staycations or mini holidays away from home. I think we can all agree that a change in scenery is sometimes all you need to look at your partner with fresh eyes. We've recently started doing staycations in the middle of the week which allows us the luxury of being able to actually listen to each other instead of trying to talk over the never-ending sound of our wonderful childrens' voices. We book a hotel close to our offices so that we can sleep in a bit longer and enjoy a proper breakfast together. This time to relax and slow down the pace is priceless, and my suggestion is to make time for it once a month.
Scheduling "calendar meetings" together.
It may sound boring and sort of cringey, but regularly scheduled check-ins can make a world of difference. We started doing this because the lack of organisation in our calendars was making us both anxious and less productive. These "calendar meetings" create an opportunity to go through the upcoming week and month of to-do's for work and family life. With four children at home there are multiple school calendars to manage, as well as doctor appointments and regular activities, not to mention all of the birthday parties that seem to pop up last minute. Talking through these things along with work and travel schedules is an act of teamwork. Ideally, these meetings should be once a week, and my recommendation is to do it in the morning over coffee when your mind is fresh and awake. Even better if you can take these meetings out of your house to keep things in your family's sanctuary stress free and as relaxed as possible.
The last thing we've done to proactively seek a better relationship is something that many people might think of as a last resort for use only when your marriage is in a truly bad place…
We sought out a couples therapist to get a professional opinion and make sure we were making the best effort to truly enjoy one another and not lose sight of the things that made us fall in love in the first place.
During our therapy journey we realised very early on that our issues were mainly communication and scheduling. We also learned that therapy was time consuming and expensive, so we did something a little outside of the norm and took our issues to a couples therapy seminar in Melbourne, Australia. It wasn't all rosy and sweet, but it was probably the best thing that we ever did for our marriage! We chose a seminar that included two days of learning how to communicate and listen to each other. The two full days of therapeutic exercises were the equivalent to 30 one-hour session in traditional therapy, so for us it was a massive time saver. We now have the framework to support weekly "emotional check-ins". This time is meant for talking about anything and everything that may come up that you need to hash out together as a couple.  
It can range from talking about things you'd like your partner to change, to an entire conversation about the things that you appreciate about your partner. The topics are endless, but the overall idea is to communicate and listen to your partner on a regular basis.
Since we've made these changes and shifted our focus a bit, our marriage has seen major improvements and it's my hope that anyone with similar struggles, busy schedules, and family responsibilities will benefit from incorporating some or all of these tips into your daily life.
Written exclusively for WELL, Magazine Asia by Emily Kelleher
Thank you for reading this article from WELL, Magazine Asia. #LifeUnfiltered.
Connect with us on social for daily news, competitions, and more.