Corporations are no strangers to virtue signalling. With the right advertising catering to the dominant public sentiment of the time, it's all too easy to persuade people that you support the causes they do and that buying your products somehow helps to advance those causes, whilst glossing over everything you do that goes against them. Just look at oil companies eagerly touting their ambitions to reach 'net-zero emissions' while still producing ever more fossil fuels.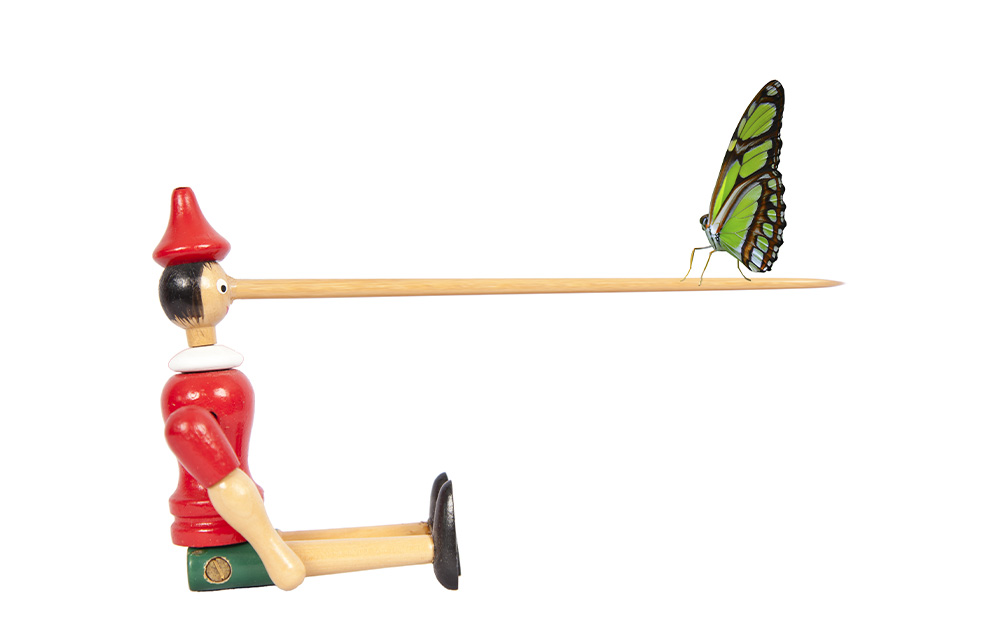 The above example is a textbook case of greenwashing: when a company makes gestures of appearing eco-friendly without meaningfully reducing its environmental impact. While the practice itself has existed for decades, it has gained real traction in recent years as companies try to capitalise on a growing demand for sustainability.
These eco-friendly facades are not only cynical; they are also dangerous. They lull people into a false belief that corporations are taking responsibility for their enormous environmental impact, in turn reducing the public pressure that might force them to properly change their ways. Given that just 100 corporations are responsible for over 70% of carbon emissions, the perils of this mass deception are severe.
But how do you tell if you are being greenwashed? How does one differentiate between the con-job and the real deal? After all, not all attempts by companies to go green are disingenuous.
WELL, we've compiled a list of 5 common signs of greenwashing that should help you recognise if the things you're paying for –and the companies selling them to you– are truly eco-friendly or not.
1. Marketing with a heavy focus on one (usually insignificant) action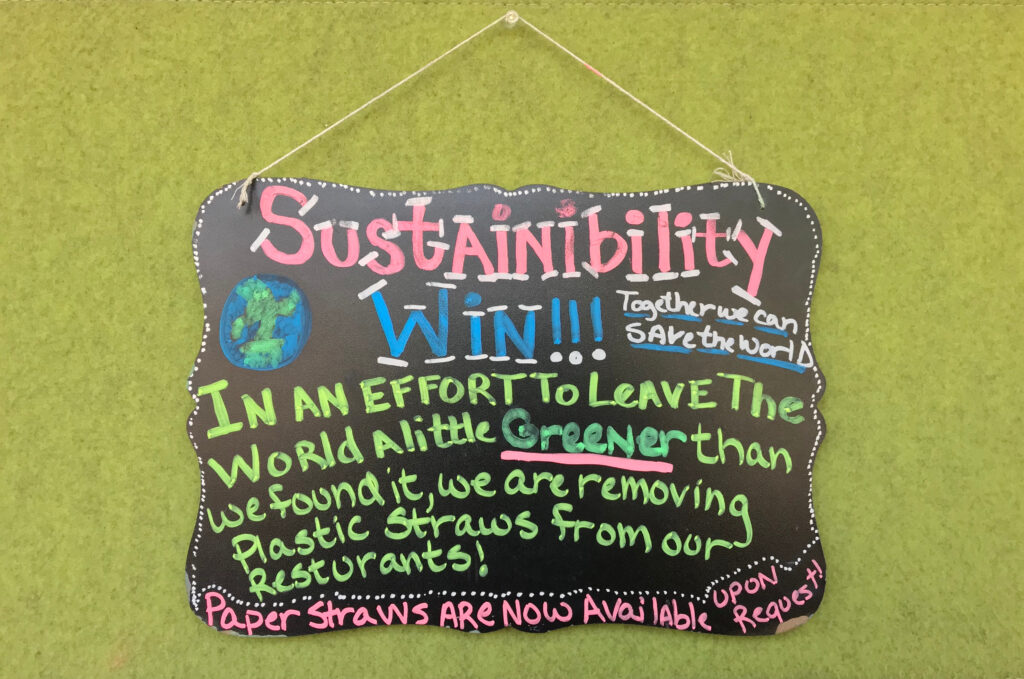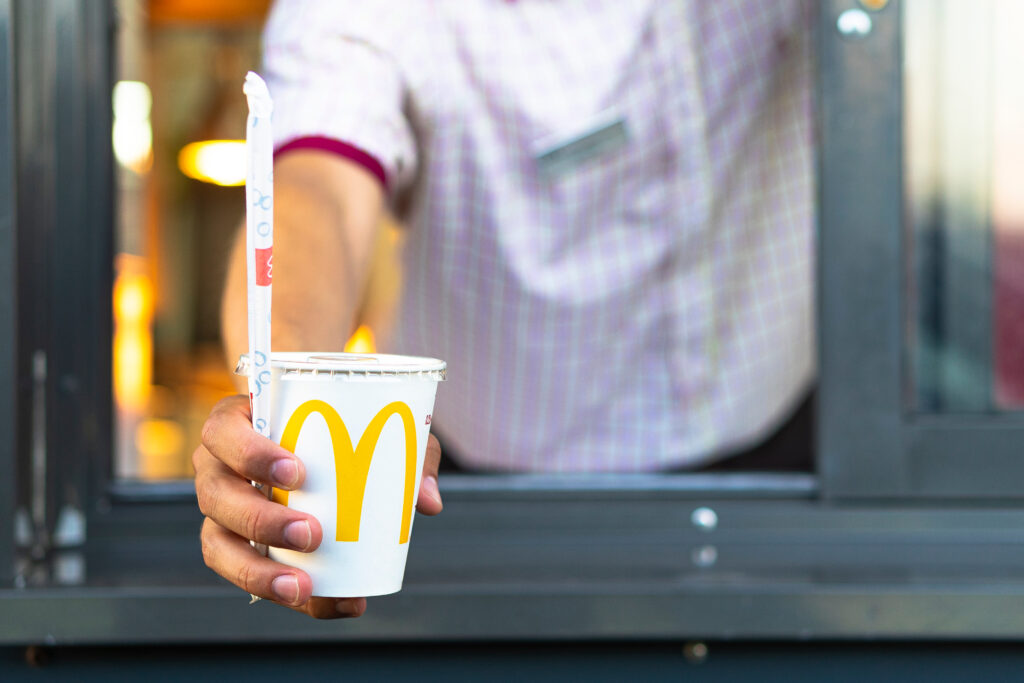 Say you see a sign in a restaurant promoting their use of paper straws. All very well and good. But how are they reducing other forms of plastic use? Are they sourcing their meat from companies that destroy rainforests? Do they source their ingredients locally?
If you can't easily get answers to these questions, you might want to consider taking your business elsewhere.
A common sign of greenwashing is focusing a lot on one small thing as an example of a company's 'eco-friendliness', whilst not mentioning or addressing the environmental impacts of their other practices and products. Typically, the gimmicks highlighted represent only minor improvements on a company's overall environmental impact, or else are not as eco-friendly as they are made out to be. Take, for example, McDonalds' non-recyclable paper straws.
2. Green Words…and not much else.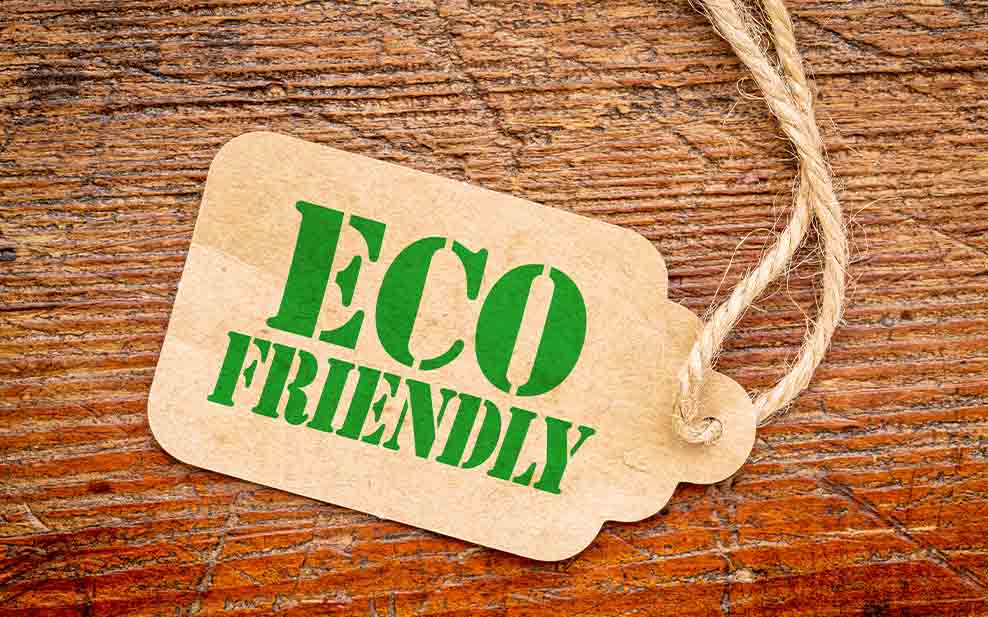 In the age of greenwashing, it's very common for companies to describe their product using slogans like 'green', 'sustainable' or 'climate-friendly'. Alternatively, they may put environmental imagery (e.g. flowers, leaves) or a recycling sign on it. But what you may not find so easily is evidence and/or specific examples of how the product is eco-friendly.
This is no accident. The use of pretty words and imagery preys on our tendency to take things at face value when shopping. Meanwhile, the lack of evidence is both a way to hide any ways in which the product may not be eco-friendly (e.g. a 'recyclable' product with non-recyclable components) and a way to avoid these claims being fact checked or certified. After all, it's hard to hold someone accountable for not being eco-friendly if you have no solid proof one way or the other.
3. Distracting, Irrelevant Info
Another thing to consider to avoid being greenwashed is what a product's slogans are really saying. Sometimes, companies will use phrases that sound vaguely environmental, but actually have no real relation to their product's eco-friendliness.
Say that a paper company advertises its paper as being 'made with all-natural materials'. That might sound good, but it's actually meaningless as all paper is made with all-natural materials, regardless of its environmental impact. Thus, this is another way to deflect our attention away from the actual impact of a product so we will continue to buy it.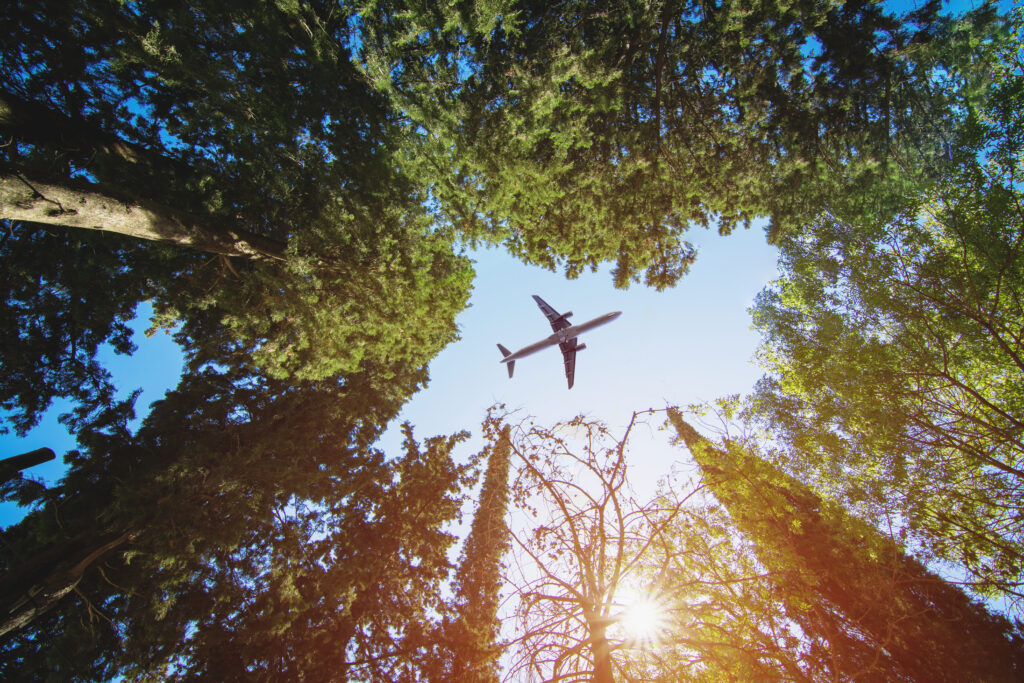 A particularly common form of greenwashing for the aviation industry, carbon offsetting operates under the (false) logic that making environmentally friendly choices makes up for environmentally unfriendly ones. It goes that by paying for carbon sequestration measures (e.g. planting x number of trees per month) as part of your holiday package, you can still go on your carbon intensive trip without any net impact on the environment.
Firstly, a newly planted tree can take 20-30 years to capture a significant amount of carbon. Given how much we've pumped into the atmosphere already, we would need to –over several decades– plant and protect millions more trees than carbon offsetting schemes pay for to capture even a fraction of it. Secondly, whether or not you pay for offsetting, the vehicle you use for your trip will still emit carbon. Hence, carbon offsetting neither reduces emissions nor offers a solution that would address the climate crisis in the very short time left to do so.
5. The Truth, but Not the Whole Truth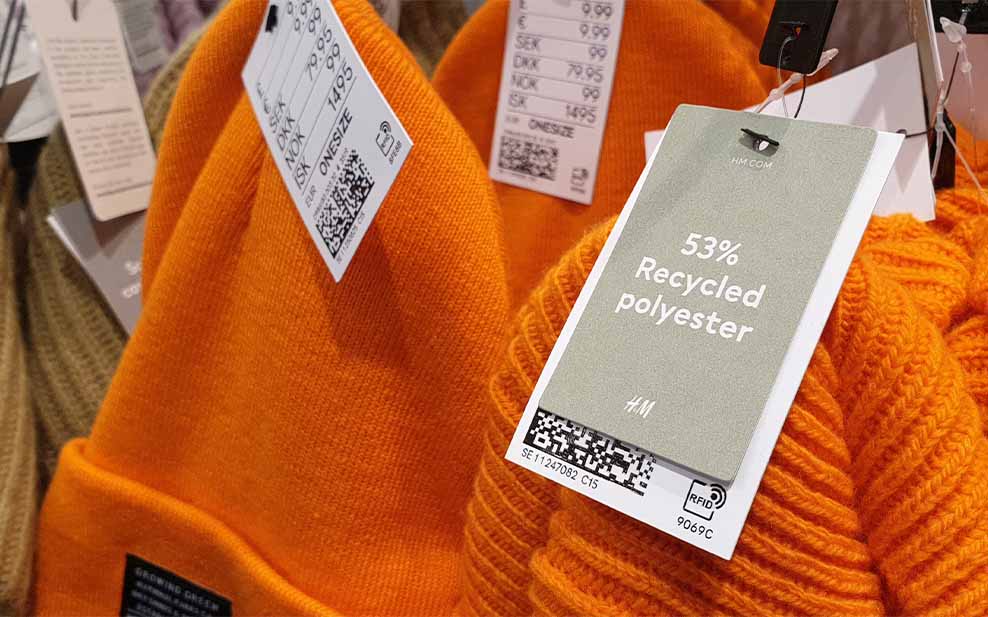 Even when companies don't outright lie about their practices, they may still use clever wordplay to create a skewed perception of their eco-friendliness. That is, they will say things that are technically true, but phrase it in a way that makes its positive impact seem bigger than it is.
A good example of this comes from the clothing industry. You've probably seen plenty of clothing lines saying that their garments now contain '50% more recycled fibres'. But if you take a look at the labels, you might find that they've only increased the percentage of recycled fibres from 2% to 3%. So, while that is technically a 50% increase, it doesn't mean the garment is significantly more eco-friendly for it.
So now you know some of the ways to spot greenwashing. But the question remains, how does one spot a business that is genuinely trying to reduce its environmental impact?
WELL, here are some common signs:
The use of plain language to clearly explain a product's environmental impact.
Evidence provided for claims of eco-friendliness.
Product can be easily re-used or repaired if broken.
Company offers an end-of-life recycling service for its products when they are no longer serviceable.
Minimal packaging.
Certification of eco-friendliness from an independent institution* (e.g., the ASC or USDA) showing that the product meets a set of stringent environmental standards.
* Be sure that such certification doesn't come from a company, as this too can be used for greenwashing. Amazon has been known to put its 'Climate Pledge Friendly' certification on disposable items and products made from palm oil.
Written exclusively for WELL, Magazine Asia by Thomas Gomersall
Thank you for reading this article from WELL, Magazine Asia. #LifeUnfiltered.
Connect with us on social for daily news, competitions, and more.