The old saying 'money makes the world go round' is an extremely apt one in our hyper-capitalist society, which is heavily driven by finance and economics. However, these are areas that environmentalists, despite their frequent calls to change the societal systems causing our current ecological crisis, have tended to avoid engaging with, despite the power they have to potentially achieve their goals.  But whereas environmentalists have largely not engaged with the global financial system, there are a growing number of people who work in it that are raising the alarm that we need significant and fast-moving reform to save us all from environmental collapse. Many have re-evaluated the purpose of their careers, even more so now that Covid-19 continues to destabilize local economies, aligning their work with larger purpose and putting in meaningful action to try to change a broken system.
Someone who is doing just that in Hong Kong is Jean-Marc Champagne. Having begun his career by working for some of the most prestigious banks in both the US and Asia, he gained an unrivalled insight into the workings of the global financial system. But he always had wider concerns than money and after many years of working in banking, he longed to use his skills and expertise to do something more for the planet.
Now, as Head of Environmental Finance and Bankable Nature Solutions Asia-Pacific at WWF-Hong Kong, Jean-Marc is playing a leading role in helping to shift the conversation and focus of Asian finance towards addressing the environmental crises of our time. In the space of six short years, he has co-created the first listed equity fund for 'proper' green investment in Asia, helped to increase the understanding of the climate crisis among Asian investors, correctly predicted the meteoric rise in electric vehicle use and co-pioneered an initiative with truly game-changing implications for financing conservation. And he's only just gotten started.
In this WELL, WHO? Feature, we share Jean-Marc's story to show that, no matter what our professional background, we can all find ways to make real, positive and even dramatic changes for the environment. We also hope that his story and insights can show just how much finance can and should be used as a tool to achieve a greener, more equitable society for Hong Kong and the world.
An All-American Start (mostly)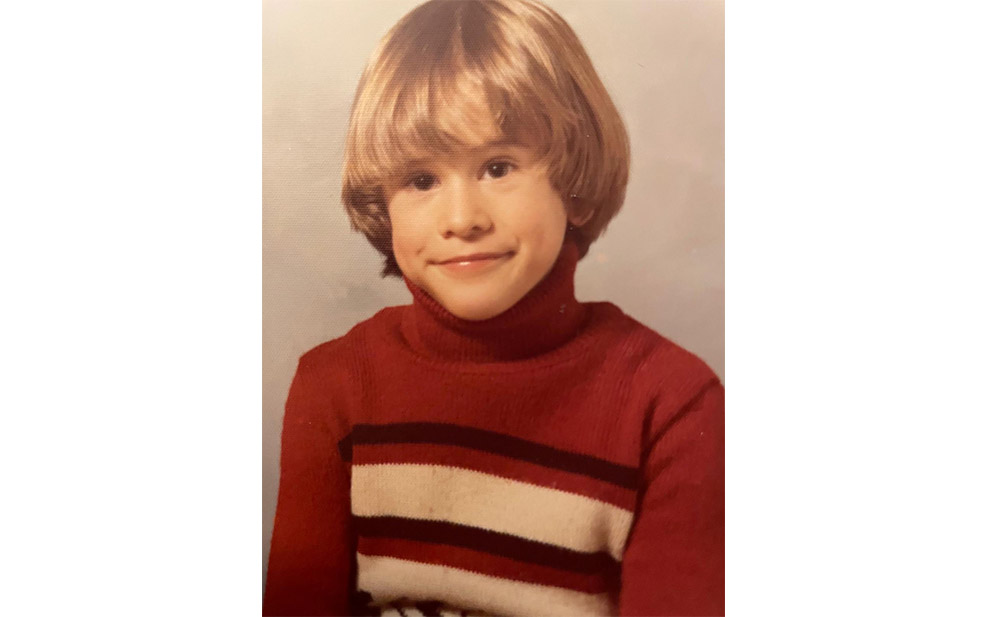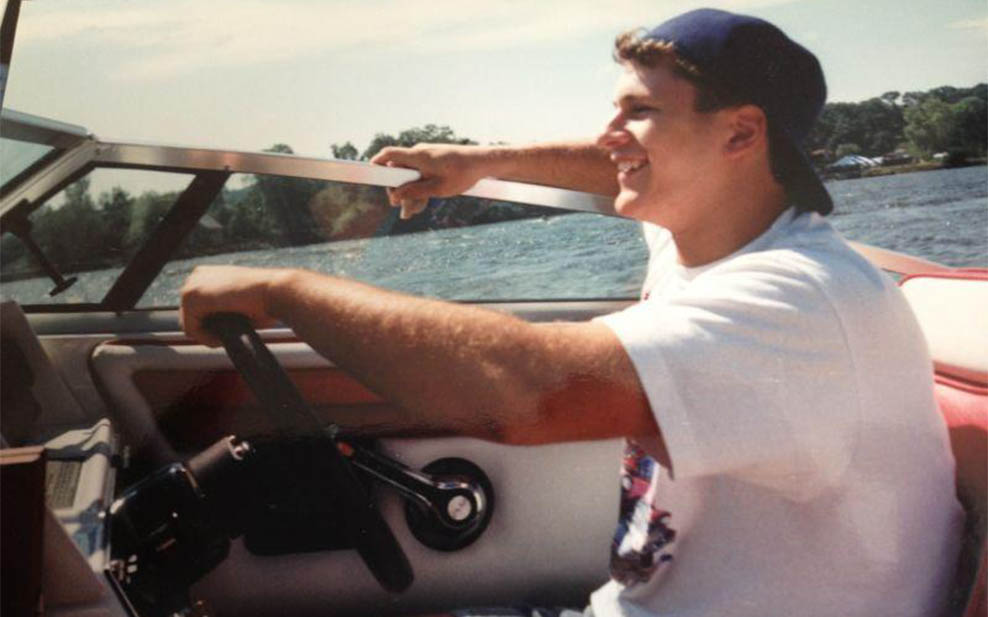 Jean-Marc was born to American parents in Montreal, Quebec –hence his French-Canadian name– but grew up in a suburban town just outside of Pittsburgh, Pennsylvania. From an early age, he was a bigger thinker than many of his peers, eschewing MTV for The Economist, which sparked his interest in finance. Growing up during the environmental movements of the 1980s, Jean-Marc was frequently exposed to discussions of acid rain, deforestation and the hole in the ozone layer, which prompted him to think a lot about humanity's toxic relationship with nature. "I remember thinking 'How can we be destroying our planet like this?'" he recalls. "It just didn't make sense to me." Thus, he was inspired to make a difference in the world.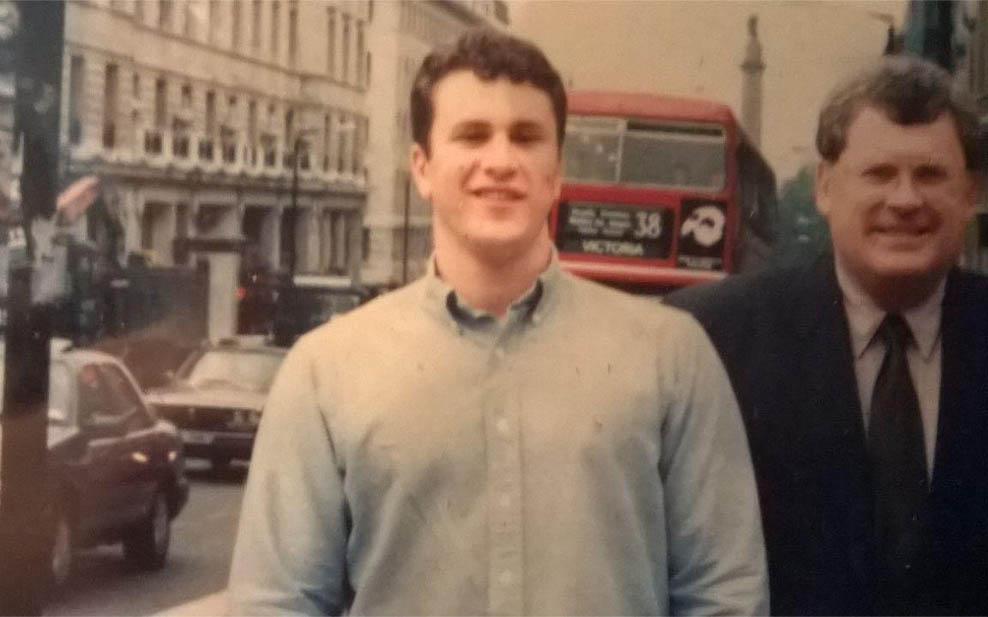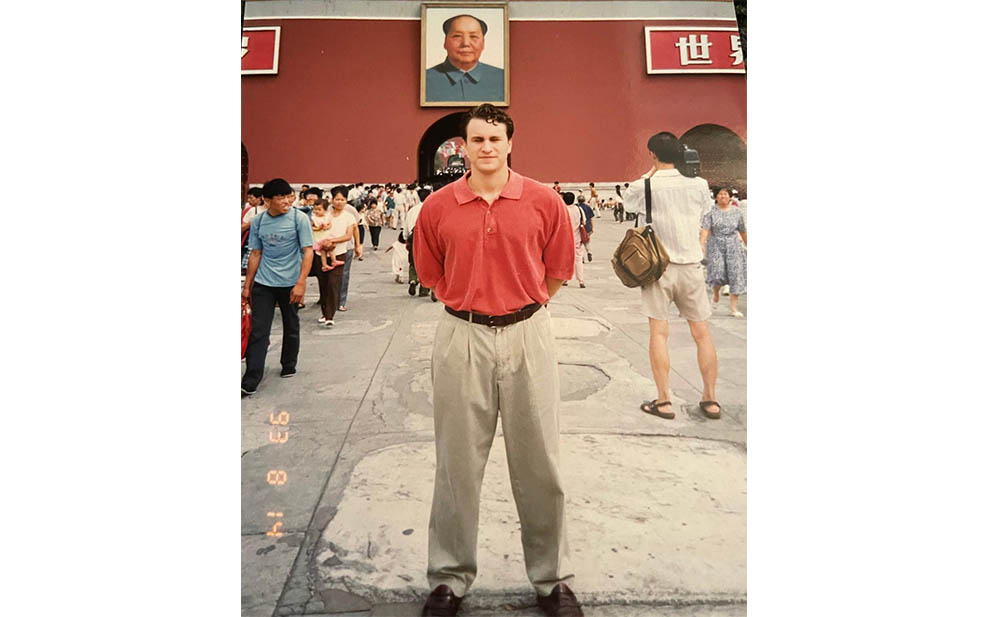 Additionally, Jean-Marc's early life was much more international than many of his peers. As well as briefly attending Ridley College, a boarding school in St. Catharine's, Ontario –where he met Hong Kongers who he remains in close touch with today– in his teens and early twenties he often accompanied his father on business trips to Europe and later Asia. "It made a huge impression on me" he reminisces. "When you live in the US, you're kind of isolated [from the rest of the world]." The latter region particularly appealed to him due to its many unique cultures and depth of cuisine, so much so that he aspired to live there one day. "Asia to me was much more different to how I grew up. Even today, I'm still amazed by its different cultures."
After graduating from Clarkson University –an engineering college in upstate New York– in 1995, Jean-Marc originally wanted to work in Japan, but instead worked in the US for Japanese industrial automation giant, SMC. Though he liked the ingenuity of their products, he did not find his job there overly satisfying and left after 2 years for a career in finance, partly for better pay but mainly because he recognised the power of money to influence wider society, potentially for the better. "I always felt like economics and finance was so influential on everything we do" he says. "But for me it wasn't about wealth, it was about being part of the system that has that major influence."
Jean-Marc began his finance career with Merrill Lynch in New York City, advising investors on how to allocate their capital. He found the fast-paced style of the capital markets very satisfying and the requirements of his work well-suited to his wide-ranging interests. "What I liked about finance and economics was that it covers everything. You need to know what's going on in politics, you need to know what's going on in world affairs" he remarks. "That always resonated with me because it was so encompassing and I've always wanted to know everything." He was politically active too and volunteered on Rudy Giuliani's campaign for US Senator (something he now regrets given the former mayor's outrageous behaviour and later affiliations).
But for all of its perks, he still felt limited by his life in the US. As multicultural as New York is, he still desired to gain experience overseas and particularly to live and work in Asia, where he also felt he could be more challenged in his career. After Merrill Lynch denied his requests to be transferred there, he eventually decided to make the move himself. So, in the early 2000s, he boarded a plane and headed east.
From One Finance Centre to Another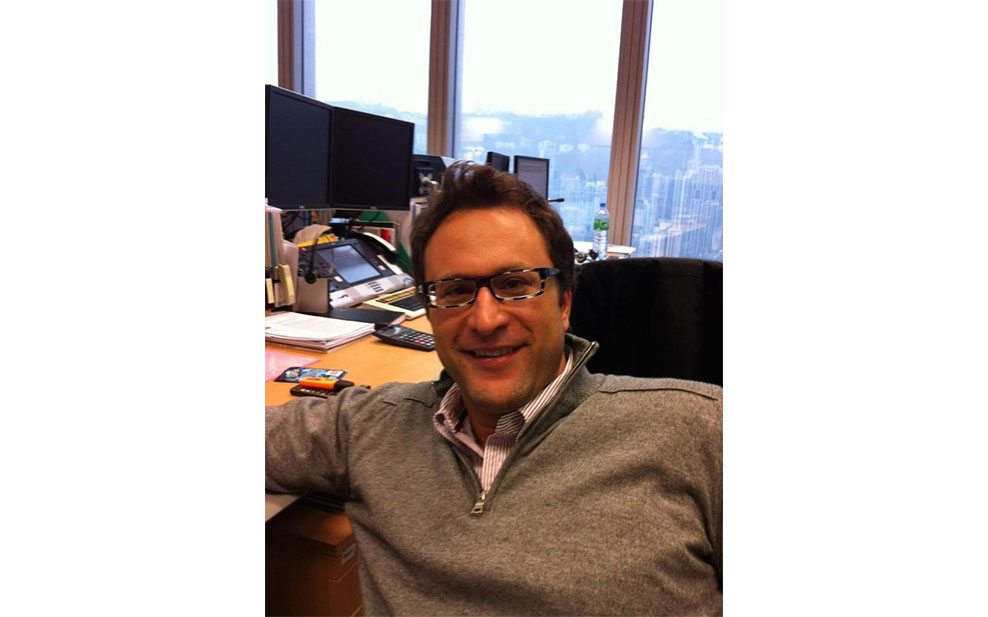 In 2007, after studying Mandarin in Taiwan for a year and working for two smaller banks in Hong Kong after that, Jean-Marc accepted a position in equity sales in Hong Kong for French investment bank, BNP Paribas. During the five years that he worked there, he watched Al Gore's 'An Inconvenient Truth', which convinced him that he had to do everything possible to help tackle the climate and ecological crisis. At the time however, the financial system seemed to him to offer no means to effectively do that, an impression not helped by unsuccessful attempts by some banks to trade carbon. "You need a lot of things in place to trade carbon successfully and it never really kicked off" he recalls. "When the financial crisis happened, that was the first thing to go."
After leaving his job at BNP, Jean-Marc went on to set up a unique business (for Asia) with his future WWF colleague, Stuart Beavis, selling derivatives to hedge funds, offering them better pricing in the market. Later, they were hired by the US investment bank, Jefferies, to do similar work for them. Unfortunately, shortly afterwards Jefferies made some bad trades that lost the company a sizable amount of capital, forcing them to lay off most their division globally.
By now, the finance sector was starting to lose its charm for Jean-Marc, particularly the self-serving, insular attitudes of many who worked in it. "I kind of got sick of that culture and it became somewhat detestable to me" he says. Additionally, the spectre of the climate crisis was continuing to haunt him, and he wanted to switch to a job that would allow him to really do something about it. Regarding being laid off from Jefferies, Jean-Marc comments "This kind of was the catalyst for me to pursue that."
Luckily, on his birthday of all days, an acquaintance informed him that WWF-Hong Kong was looking to hire someone in a finance role. Upon doing more research, he came to realise just how influential finance could be to conservation and that he could, in fact, use his skills and knowledge to protect the environment in ways he had never before considered.
"I didn't realise that there was an emerging world out there that was developing sustainable finance, with an aim to drive the system towards real reform" he says.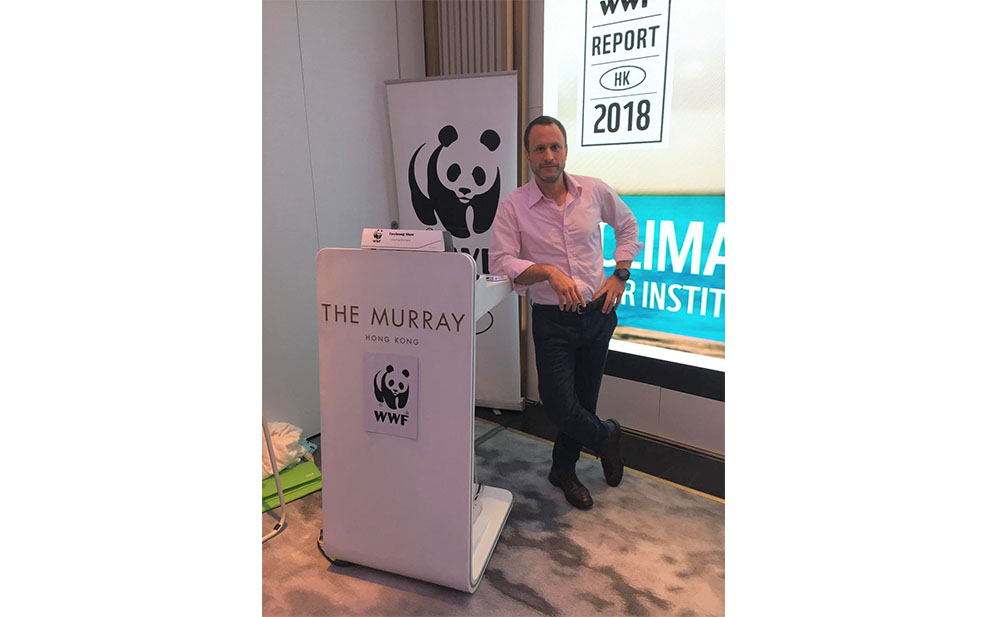 Jean-Marc joined WWF in 2015 as a Climate Finance Advisor, becoming one of the first bankers in Hong Kong to go into environmental protection. "Coming to an NGO is a major lifestyle change in terms of how you're paid, and most finance people would never be willing to give that up." Within this role, his job was to advise asset managers –many of whom were already professional contacts of his– to divest from fossil fuel projects by informing them of the financial risks of continuing to invest in them. The aim was to put pressure on fossil fuel companies to change their ways by depressing their share prices and making it harder for them to raise capital.
However, there were limitations to this approach. One was that in Asia, even if you depress the share prices of fossil fuel companies, governments could still bail them out, especially in China where many such companies are state-owned. Another issue was that NGOs and think tanks at the time were talking about divestment primarily as a moral or academic issue and presenting the financial risks of the climate crisis in a fairly abstract way, without giving a more tangible (i.e., data based) financial incentive for it. Finally, compared to their counterparts in Europe, investors in Asia had a much lower understanding of the risks of the climate crisis, with some not even knowing the basic science of it.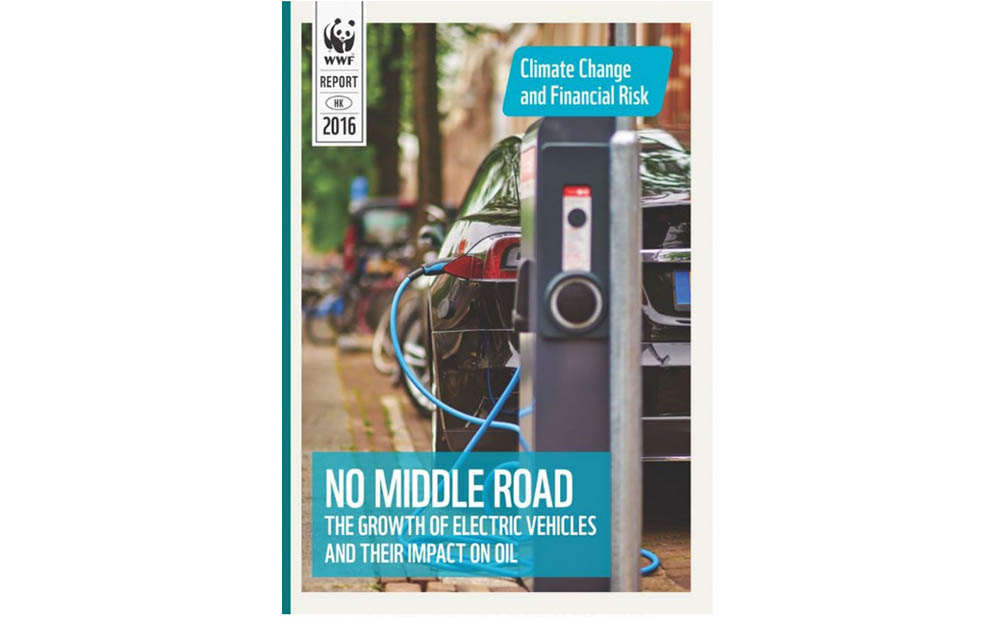 To tackle the shortcomings of NGOs approach to divestment, he took the overarching divestment message and made it into a tangible risk/opportunity idea that investors could relate to when he co-authored the report No Middle Road: The Growth of Electric Vehicles and their Impact on Oil, which predicted an eventual mass adoption of electric vehicles and garnered him an appearance on CNBC in 2017. Although not taken too seriously at the time, the report's predictions have since turned out to be extremely prescient. "Five years ago, it sounded like I was some tree-hugger who had no idea what he was talking about despite my finance background and the analysis done. But we were way ahead of our time" he says of his electric vehicle report.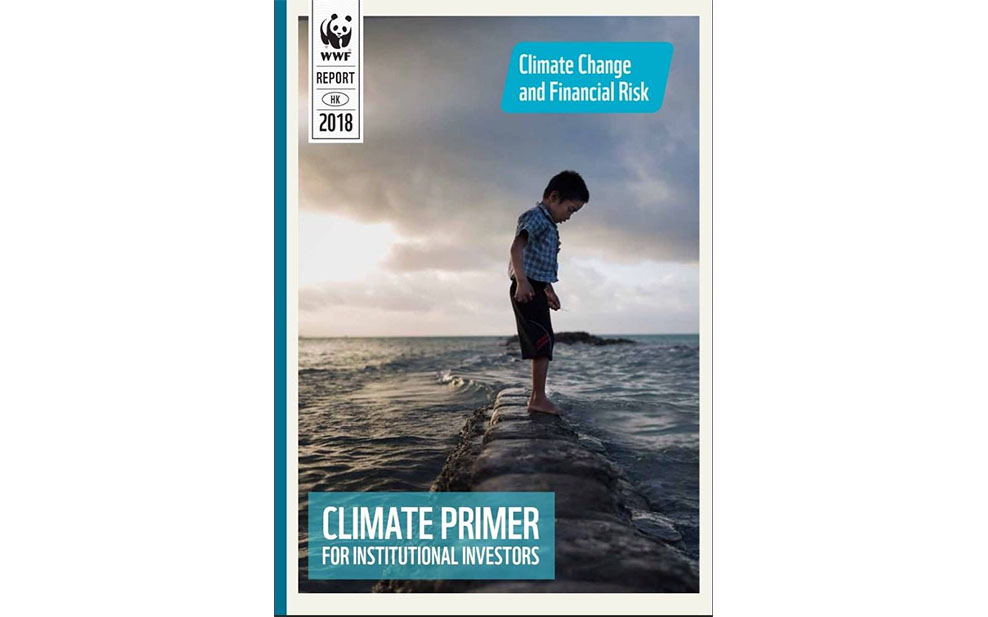 To help address the low awareness of the climate crisis among Asian investors, Jean-Marc hired former colleague and equity analyst, Sam Hilton, to co-develop and write the Climate Primer for Institutional Investors,  which outlined the science of climate change, the policy changes needed to address it, the technology available to mitigate it and the role of finance in all of this. Thanks at least in part to this primer, climate and environmental issues were brought much more to the forefront in the minds of Asian investors.
Another one of Jean-Marc's early ideas was for an equity fund –one of the first of its kind at the time– that could channel greater private investment into publicly traded Asian companies that are developing solutions to or aligning their businesses towards addressing the climate crisis: The Climate Impact Asia Fund (CIAF). Not only could this help to reduce emissions in Asia, but it could also show investors that there is money to be made in helping the planet. "The old adage was that if you invest sustainably, there's limited upside [for you]" he says. "That whole rationale was just nonsense. The data had proven that you can do better by investing responsibly in sustainable companies or assets."
Bankable Nature Solutions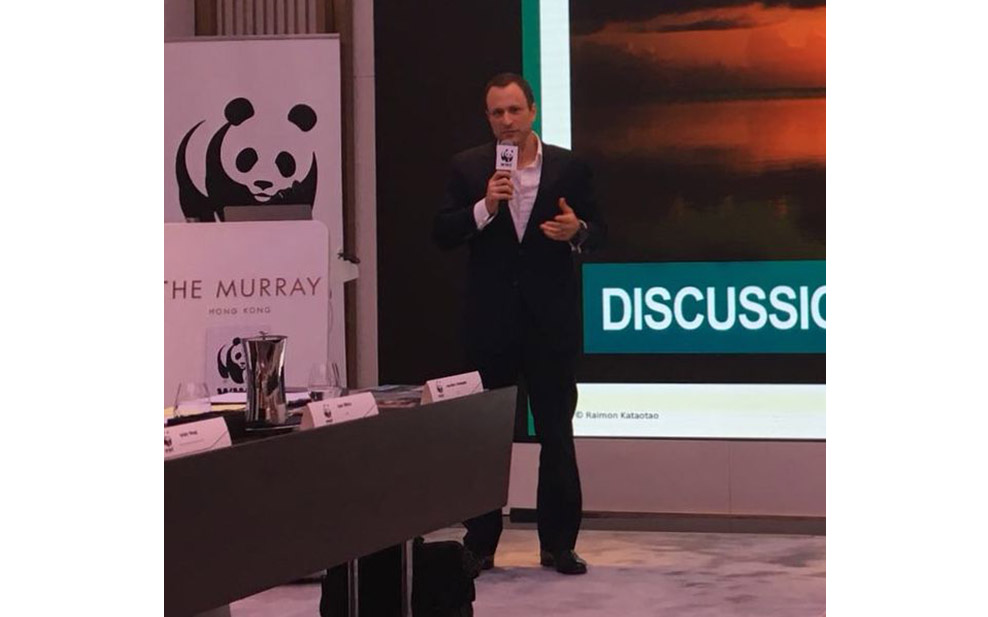 For all of his efforts however, Jean-Marc still wanted to do more. He felt that simply advocating for action from the finance sector was not effective enough and was tired of waiting for financial institutions to divest from fossil fuels when they felt like it. He also found that private investors, while not lacking for concern about the planet, were reluctant to invest in conservation projects due to many not being large, developed or viable enough to ensure meaningful financial or environmental gains. "A lot of [them] kept coming to us saying 'We want to get involved in conservation but A) it needs to be something where we can get our money back and B) it needs to be big enough for us to get involved'" he recalls. So, he wanted to find ways to actively attract them into putting money into conservation, as well as to address important issues that he felt were not being given their due attention, like water scarcity.
One day, Jean-Marc –having now expanded his scope beyond climate– attended a presentation by colleagues from WWF's Freshwater Practice on an initiative known as Bankable Water Solutions, which was about developing water conservation projects that were financially viable enough to attract private investment. Inspired, he realised that such an initiative, if applied to conservation in general, could be a game-changer and soon began collaborating with his overseas colleagues to make this happen.
Thus, WWF's Bankable Nature Solutions (BNS) initiative, was born. As with Bankable Water Solutions, it aims to create a pipeline of projects that conserve and boost the climate-resilience of ecosystems and the economies that depend on them, whilst also being able to reliably attract sufficient investment to be scaled up and replicated to achieve greater benefits. Unlike similar efforts before it, before presenting projects to investors, BNS identifies potentially bankable ones –that also deliver meaningful conservation benefits– and then works with local stakeholders to incubate and structure them to the point of becoming investable and less failure-prone. Therefore, investors can be more confident of making a return on investing in these environmental projects, and the projects themselves get some much-needed financial income.
"Major donors seem less interested in giving money to advocate for banks to take action" Jean-Marc comments. "It's much more interesting to fund a conservation-led project and the financing of that project than it is to fund getting a big asset company to divest from oil."
Right now, in collaboration with WWF-Netherlands and the Dutch Fund for Climate and Development (DFCD), WWF has 18 BNS projects at varying stages of development in Asia, with Hong Kong being the regional BNS hub. These include innovative physical and food resilience projects (including one in the Mekong Delta), sustainable food systems and sustainable aquaculture in Pakistan, and even converting India's agricultural waste into biofertilizer and biofuel with a positive carbon angle.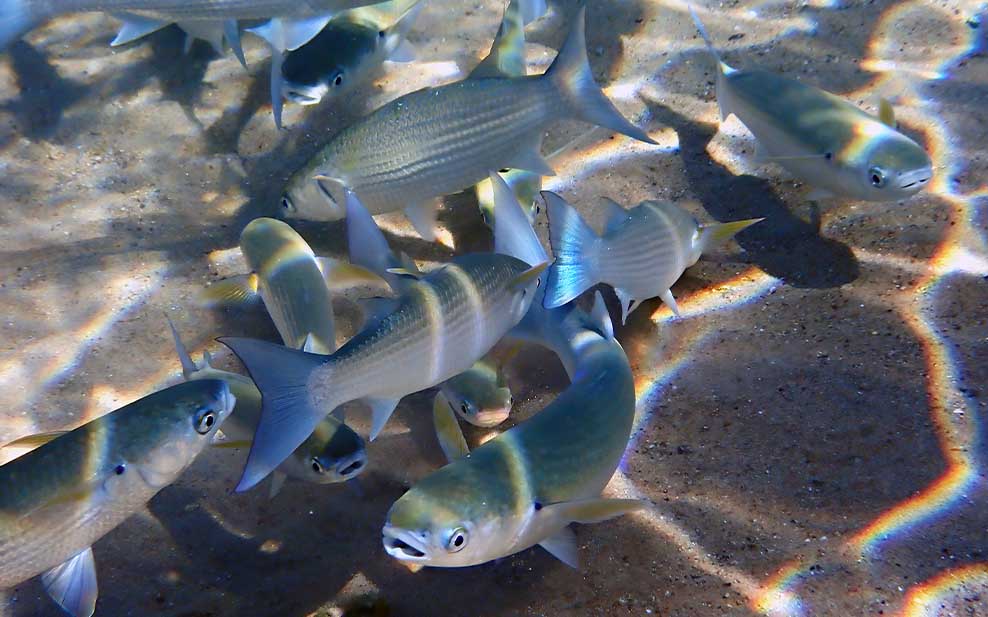 Jean-Marc himself, along with colleagues in WWF's Oceans department, is spearheading a particularly exciting BNS project right here in Hong Kong. Recently, the Agriculture, Fisheries and Conservation Department (AFCD) has designated four sites in local waters for experiments in conducting sustainable marine aquaculture, motivated in part by Covid-prompted concerns that Hong Kong is overly reliant on imported seafood. This BNS project –which WWF recently got funding for from KPMG China– will conduct a pilot study at one of these sites to see if fish can be farmed in a sustainable and financially viable way. If so, the next step will involve sourcing investment capital to scale up the project as a proper business in Hong Kong and the Greater Bay Area, creating a higher demand for high quality, locally farmed, sustainable fish.
"There has to be a product being made and sold from the project, but that product also has to contribute back to the improvement of the environment" says Jean-Marc of BNS projects. "Our goal here is to build a best-in-class project where the [farm] operator will make a proper living out of it and at the same time, we'll have cultivated fish without destroying the local environment while also cutting down the carbon footprint because we're not flying fish in."
In keeping with the BNS goal of being large-scale and replicable, if this project is successful, WWF plans to do the same thing throughout the Greater Bay area, creating a whole sustainable aquaculture industry in this region of Southern China.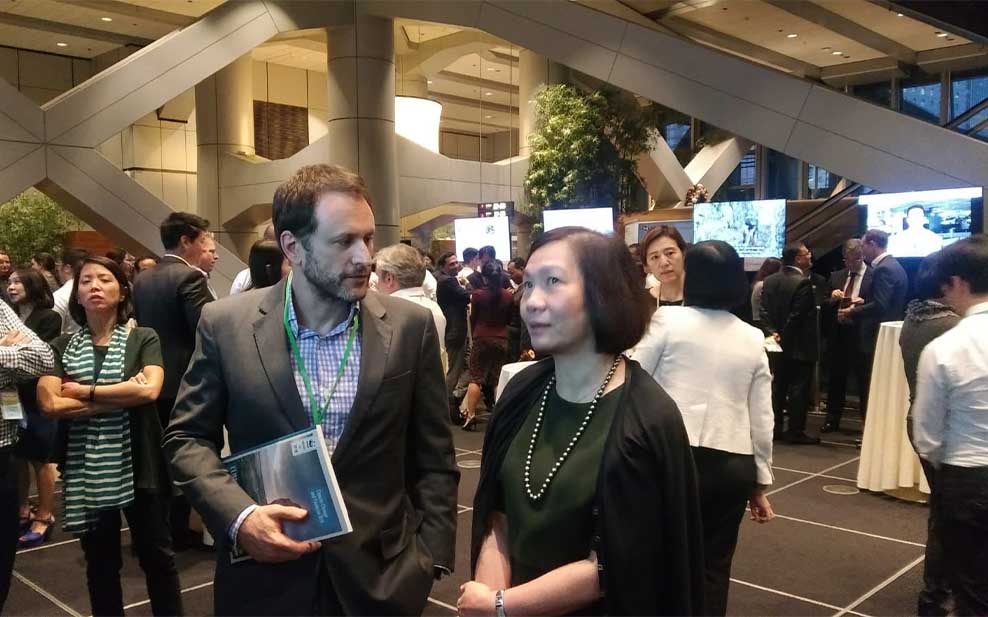 Even with these impressive accomplishments already under his belt, Jean-Marc has no intention of slowing down. He can't afford to with a 5-year-old son, Jean-Louis, and his future to think about. Even as the climate crisis worsens seemingly by the day, the global financial system is still largely on the side of fossil fuels and other environmentally damaging industries that are blocking the systemic changes needed to save our planet. The amount of money that does go into conservation annually is trillions of dollars short of what is needed, and while more environmentalists are starting to realise the need to engage with finance, many still lack the expertise and willpower to do so effectively. In the face of all this, what Jean-Marc has done so far is just the start of the battle. 
"It's a seriously daunting task. Not only are we fighting against business-as-usual, but even with the projects we're doing, there's no low hanging fruit […] Developing these projects is really difficult." he laments.
That is why he means to act bigger and act faster to get finance on board with conservation, particularly when it comes to the BNS initiative, which to him has the most potential out of all his achievements due to its replicability, real world environmental impacts and attractiveness to investors. "My hopes are to get tons of these projects out –at least ten a year– all with the potential to scale up, and then get to the point of being big enough that the private sector wants to invest in." What's more, because the projects are designed to be scalable and replicable, they can have a large-scale positive environmental impact by virtue of having lots of them.
But for BNS to reach its full potential, projects will need greater and more regular funding, particularly during the early stages of development and incubation, when investors are typically more reluctant to provide funding for them. While the DFCD currently funds 16 of the 18 Asia-based BNS projects in development right now, Jean-Marc and his colleagues plan to set up an equivalent fund in Asia to diversify sources of funding and thus increase the amount available for projects to maximise their impact.
Even if all of this is achieved however, reforming the financial system, not to mention much of modern society, to be sufficiently green will still be no easy task and Jean-Marc feels that some changes may have to wait until those in power no longer have it. "Sadly, it takes time. […] You've got to get rid of the old guard. They've got to step down from power and give it to the younger people who understand this." For his part though, he will do everything he can to hasten the transformation, including possibly getting into politics himself. A strident progressive, he has considered returning to the US to run for Congress one day.
"I just look at the ineptitude and lack of will that's there and wonder if I could go in and change it. […] But then, who would vote for me? I've been living outside the US for 17 years and nobody knows me there anymore" he jokes.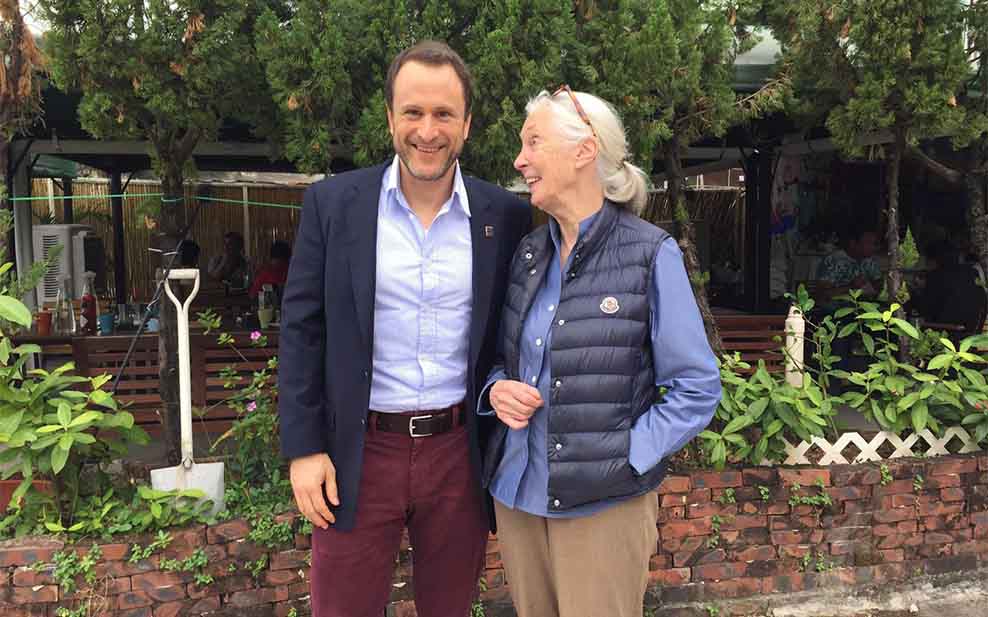 For now however, his focus is firmly on finance, Asia and WWF, an organisation he is prouder to work for than any bank. Aside from the talented people and great work WWF does for conservation, having the brand of such a prestigious organisation attached to his name offers him access to just the right sort of people and groups needed to help bring about the changes our planet desperately needs. And while it's change that is coming frustratingly slowly, Jean-Marc still draws some (measured) hope from the power of what he is trying to achieve and feels that, for the time being, we may still have a chance of saving life on our one shared home.
"The trajectory doesn't look good for us humans" he comments. "But I still have hope that we can possibly turn things around."
Before you go:
For further reading on finance and the environment, check out these links to Jean-Marc's co-authored reports:
Finally, here are a few quickfire questions and answers to help you get to know Jean-Marc better. We asked him to say the first thing that came to mind when we said the following words. His responses are in italics.
USA: Messy
Finance: Catalyst for Change
Conservation: Underused
Greenwashing: Dangerous
Business: Think Better
Hong Kong: Challenging
WWF: Immensely Proud
Written exclusively for WELL, Magazine Asia by Thomas Gomersall
Thank you for reading this article from WELL, Magazine Asia. #LifeUnfiltered.
Connect with us on social media for daily news, competitions, and more.