Hong Kong is known for being a city of overachievers. Its strategic position as a bridge between China and the rest of the world offers abundant opportunities for professional growth. There are many businesspeople living in the city who have harnessed a spirit of self-learning to make something for themselves.
Businesswoman and serial philanthropist, Jo Soo Tang certainly fits that mould. Throughout her life, she has had a knack for extracting lessons from each experience and paving her own path to success.
What sets Jo Soo's story apart, however, isn't just her business achievements, but her lifelong dedication to helping the less fortunate. Her track record in philanthropy speaks volumes on this – from serving 4 terms as the chairman at Adventist Hospital Foundation, to her involvement in supporting and developing multiple charities. In the non-profit community in Hong Kong, she is well known for her positive nature and genuine desire to offer a helping hand.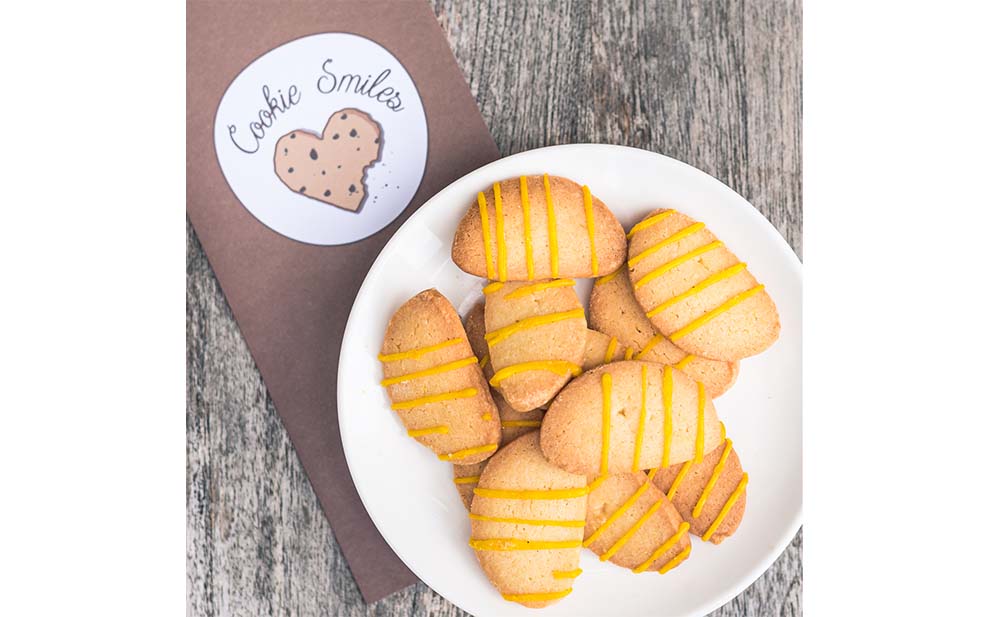 Jo Soo's most recent venture is a continuation of her intention to make a positive impact. Driven by her desire to step back from the pressures and politics of directing a large non-profit, Jo Soo endeavoured to create a leaner social enterprise; one where she could return to her roots in hands-on volunteer work. In 2020, that idea became a reality with the founding of Cookie Smiles, an organization dedicated to fundraising through the sale of artfully delicious cookies. More recently, the organization has also launched its "Shining Stars program" to help students with disabilities find internship opportunities in the F&B industry- a crucial step in helping them secure full-time roles.
In this WELL, WHO exclusive, we profile Jo Soo Tang's interesting career path, the lessons she learned along the way, and how she found joy again in grassroots philanthropic work through Cookie Smiles. Her story is proof that being successful in business and having a positive impact on the community are not antithetical notions. In fact, it shows that through hard work, consistent action, and dedication to growing your network, you can have your cake (or cookie) and eat it too.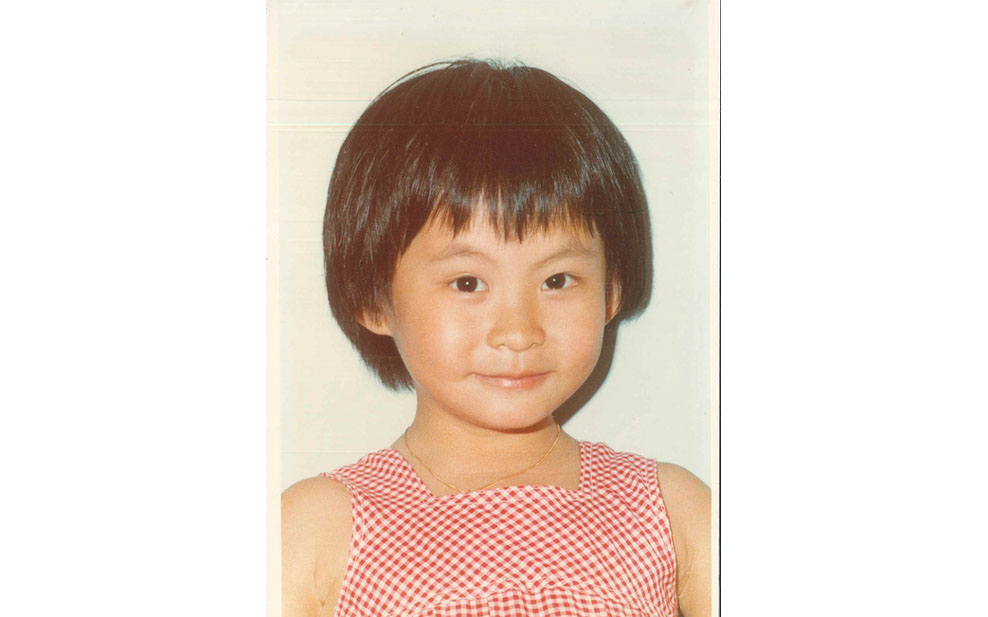 Born in Hong Kong to parents of Polynesian, Japanese and Chinese descent, Jo Soo enjoyed a loving support structure of parents, grandparents, and extended family. Rich in tradition, the Tang family emphasized both family time –especially over Chinese New Year– and education, with Jo Soo's lawyer and businessman father enrolling her at the Kellet School, later switching to Island School in 6th grade.
"My father is who has always influenced me the most. He was a very organized and meticulous man who was all about healthy routines" Jo Soo describes.
When not tending to schoolwork or playing outside with her friends and family, Jo Soo was taking part in another family tradition: volunteer work. In the 1970s, her grandmother was involved in a private hospital foundation to provide healthcare and wellness services to those less fortunate. From a young age, Jo Soo would assist her grandmother at the foundation. "To us, it wasn't volunteering, it was a way of life" she comments.
In high school, Jo Soo's immediate family moved to Australia. In Sydney, Jo Soo acclimated to the culture, gaining work experience at the age of 15. She still remembers well an early job working at Gossip's Café in Northbridge, Sydney. "Even though the chef wasn't easy to work with, I gained a lot of practical experience there. And that also gave me some experience in the food service industry; something that would come in handy later" Jo Soo explains.
Upon high school graduation, Jo Soo wasn't sure what she envisioned as a career path. The expectation from her family, however, was clear. "I had to study law… once I had a law degree I could do whatever… there was certainly family pressure" she says.
Following her family's advice, Jo Soo attended the University of Technology  Sydney (UTS), obtaining her bachelor's degree in business and law. Her degree earned her a job as a para-legal at the firm Cooper and Lybrand (now PWC). "I didn't enjoy it to say the least" Jo Soo quips. "But it did give me the understanding of how a large organization runs… I learned a lot about time management." Having appeased her parents with a genuine effort at a career in law, she decided to pursue a career in marketing, a field that better suited her pioneering personality. So, she decided to continue studying at the University of Sydney, focusing on getting her Master's degree in communications.
Towards graduation, she started searching for jobs and by chance, came across one at the telemarketing division of AT&T selling internet services. Interested to get her feet wet, she leapt at the opportunity. "I was one of those annoying people that would call you to sell you something" she chuckles. Off the bat, her knack for quick thinking and learning proved valuable. "I overcame the fear of picking up the phone and just selling something. It also taught me how to stay organized… I remember I always had a pipeline to manage which gave me an understanding for how to be organized" Jo Soo shares.
Recognizing Jo Soo as an asset to the company, management transferred her back to Hong Kong to build the sales presence in the region.
While at the AT&T Easylink Hong Kong, Jo Soo continued on a fast-moving career trajectory, moving from her time in the telemarketing department to other sales and business development roles.
After proving herself in Sales, Jo Soo then made a foray into Public Relations; moving to New York and working for the New York New Media Association. After a few years of developing her contacts, she joined a PR agency called ExcitePR as a partner – launching successful companies such as Doubleclick and Red Prism. She also consulted and managed projects for many stars, including Drew Barrymore and Cameron Diaz.
After 5 years in New York, Jo Soo moved back to Hong Kong. She leveraged her overseas experience in PR into a role with Weber Shandwick and later Edelman, where she would go on to work for 9 years. Working back in Hong Kong not only helped her to meet new clients, but also coincidentally her now husband Michael, who she met while working a project together. "My husband was actually a client… we started dating in 2002 and got married in 2015… we just enjoyed our 20th anniversary together" Jo Soo recalls fondly.
Through her work at Edelman and later JLL, Jo Soo also got acquainted with the real estate and F&B industry, as many of her clients were opening offices in Hong Kong's premier office buildings, including AIA Tower Central, ICC, Hysan Place and Octa Tower. Her acquaintance with the latter industry in particular would come to play a big role in the development of her own F&B venture later on.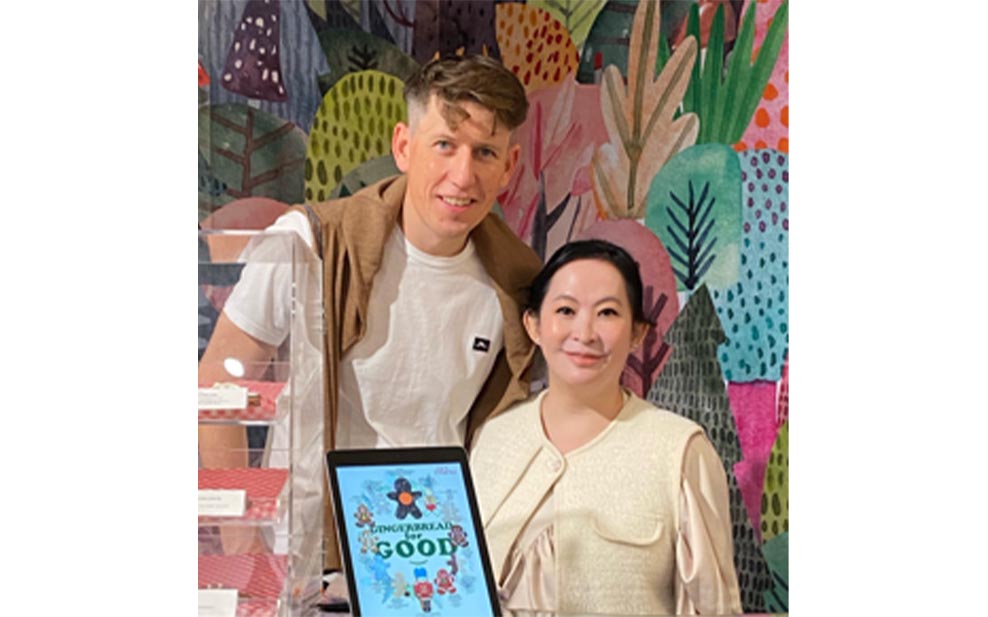 During her busy business career, Jo Soo stayed involved in volunteering, helping at HK's SPCA and supporting the Splash Foundation, a charity providing opportunities for domestic helpers in Hong Kong to learn how to swim and create community. Her involvement with the latter organization proved vital during its early days, as she introduced it to numerous future donors and supporters and helped its co-founders –who were fairly new to Hong Kong– to better understand the people they were trying to reach out to.
Over time, Jo Soo also took on more leadership duties with The Hong Kong Adventist
Hospital Foundation (HKAHF)– serving as chairman of the board for 4 consecutive
terms. Unsurprisingly, her work ethic and vast business network helped to drive steady growth of the non-profit. During her tenure, the organization grew their donor base and added new programs, including one to help the elderly with cataract operations. Chairing the board at Adventist gave Jo Soo a sense of accomplishment and pride in carrying out her family's legacy.
However, the taxing work of raising over 10M HKD a year, combined with managing her existing business and the pressures of childcare took a toll on her energy. Once COVID started to disrupt her busy lifestyle, Jo Soo had a break to consider whether her productive but busy schedule was really giving her the fulfilment she yearned for. "That was time for me to stop and think- what do I really want to do" she says. "Having been a volunteer for so long, people had expectations of me. There were a lot of politics and I was in tears all the time from exhaustion. I don't think I realized the state of my mental health at the time."
Knowing that she needed to reset her priorities, she concluded that she had to make a change. "I wanted to remain a good mother… I thought to myself, it's time I developed myself and focused on something that I wanted to do." After considering her options, Jo Soo decided to stay in volunteering. But instead of helping to run a large existing organization, she decided to transition to a start-up atmosphere free of red tape and politics. "That's when we decided to start Cookie Smiles" explains Jo Soo.
New beginnings: Cookie Smiles
Together with her co-founder, Agnes Chin, Jo Soo set about building a viable business model and campaign strategy for their new organization. Combining their love of cookies and art expression, they endeavoured to bake cookies and sell them through various channels, with 20% of the profits going to two charities per year (with a minimum donation of 50-80K HKD). For the first year, the organization supported charities close to Jo Soo's heart: Splash and the HK Down Syndrome Association.
Like any start-up, Cookie Smiles faced its share of initial hurdles. With COVID disrupting normal life, running campaigns at schools and selling cookies through retail partners were more difficult than expected. For instance, managing inventories and pay schedules were harder than anticipated. "You are like a guinea pig in a cage. But those challenges gave us purpose and helped us figure out how we could evolve" says Jo Soo.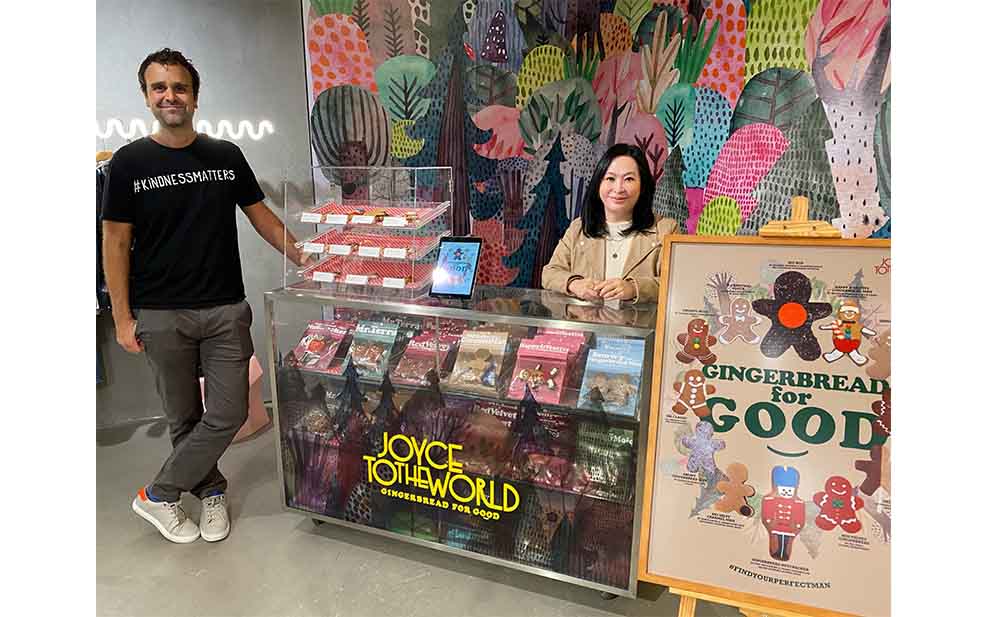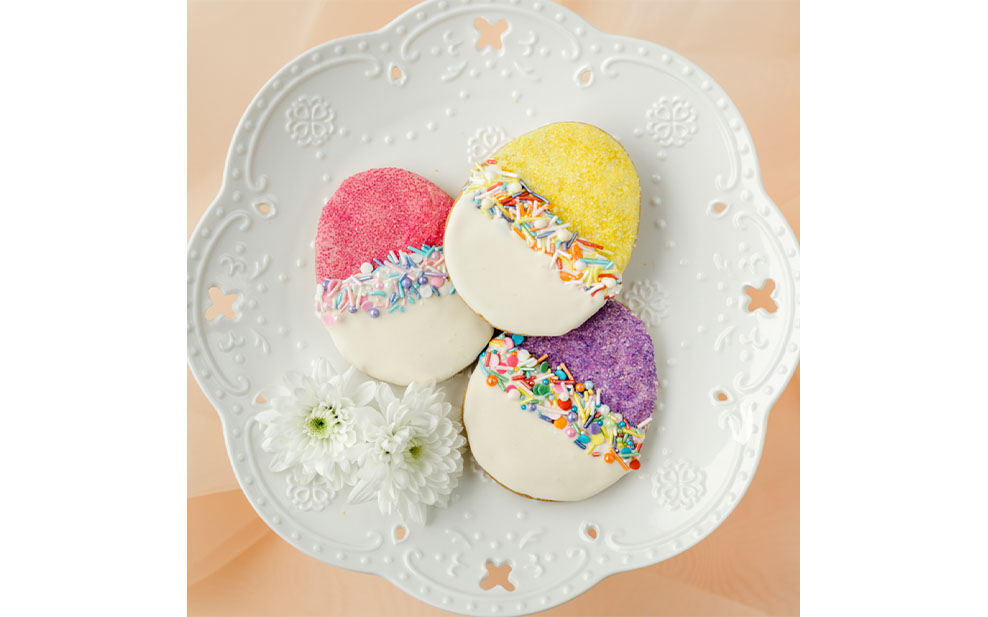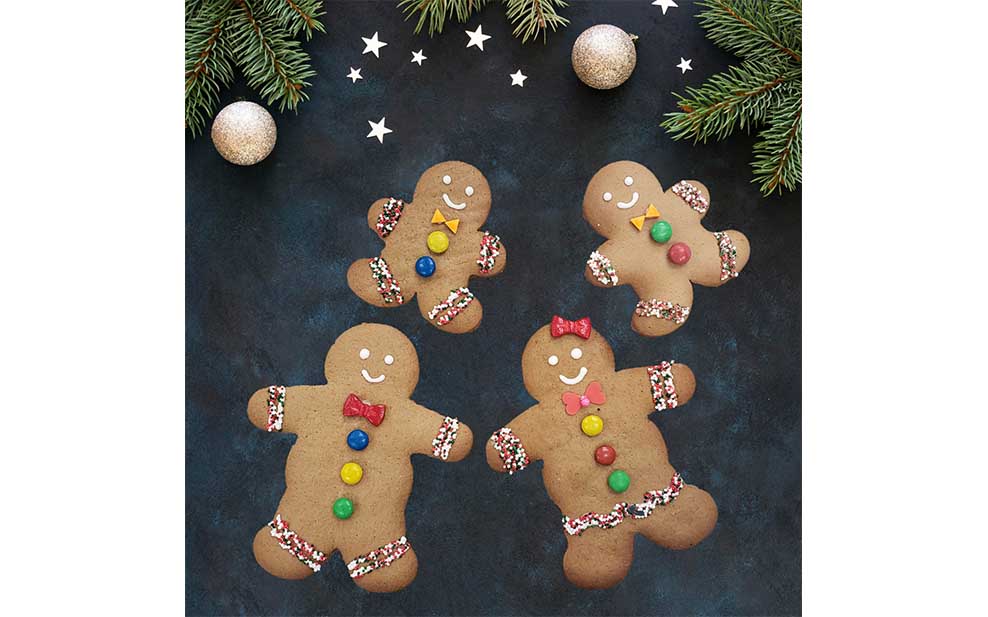 However, sales within local clubs like the Football Club and Cricket Club, as well as pop-ups at the American Club and the shop at LRC, picked up momentum and gave the organization a solid flow of business heading into 2021.  From there, Jo Soo and her team focused on less operationally intensive ways to drive revenue, including an end-of-year pop-up featuring many holiday-themed cookies. "Our biggest focus was the year-end pop-up at Joyce in Central" Jo Soo recalls. At the pop-up Cookie Smiles gained positive exposure and sold over 400K HKD worth of cookies. "People tend to be more generous over the holidays, and of course, like to buy treats for friends and family" Jo Soo remarks.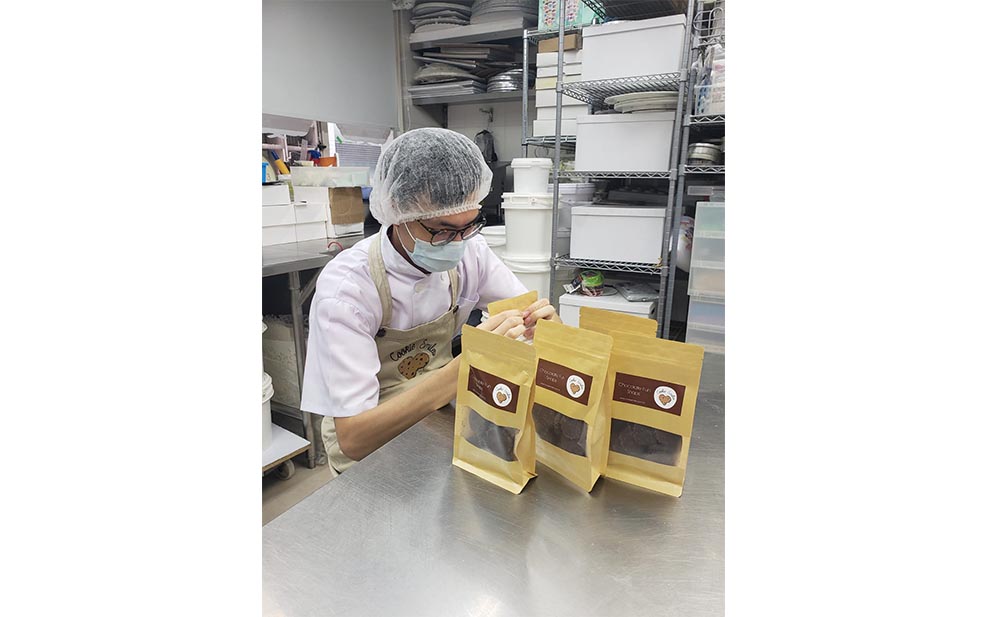 In 2022, in partnership with Shine Skills Centre – a skill-based training school that helps students with disabilities to develop successful careers– Cookie Smiles added a new program to complement their existing impact, launching the "Shining Stars Program". "The whole point of the program is to help get the students work experience in order to find a job later" Jo Soo explains.
Kids in the programme face two big challenges when trying to join the local workforce: 1) a lack of employers willing to give them work experience (only 20-25% of graduates can find work upon graduation) and 2) stigma around their disabilities. Leveraging Jo Soo's contacts in F&B that she fostered in her PR career, this year, Cookie Smiles has been able to help place prospective participants for work in hotels, placing 4 at the Landmark Oriental and 4 at the Fullerton Ocean Park Hotel. The key to the program's success is raising enough funds to help support the students and their relationships with the hotel managers and chefs.
Despite being a young organization, Cookie Smiles has already begun to make an impact on the community. Jo Soo estimates they have sold over 2 Tonnes of cookies to date.  In 2021, they donated 200K to Impact HK and 70K to Splash and for 2022, Jo Soo has set her hopes even higher. "We are hoping to hit about 600-800 HKD in sales this year." Cookie Smiles is also partnering with Adventist Medical Centre to help support the Indonesian domestic helper community, raising money for free health checks and breast diagnoses for those in need within Hong Kong's second largest ethnic minority population.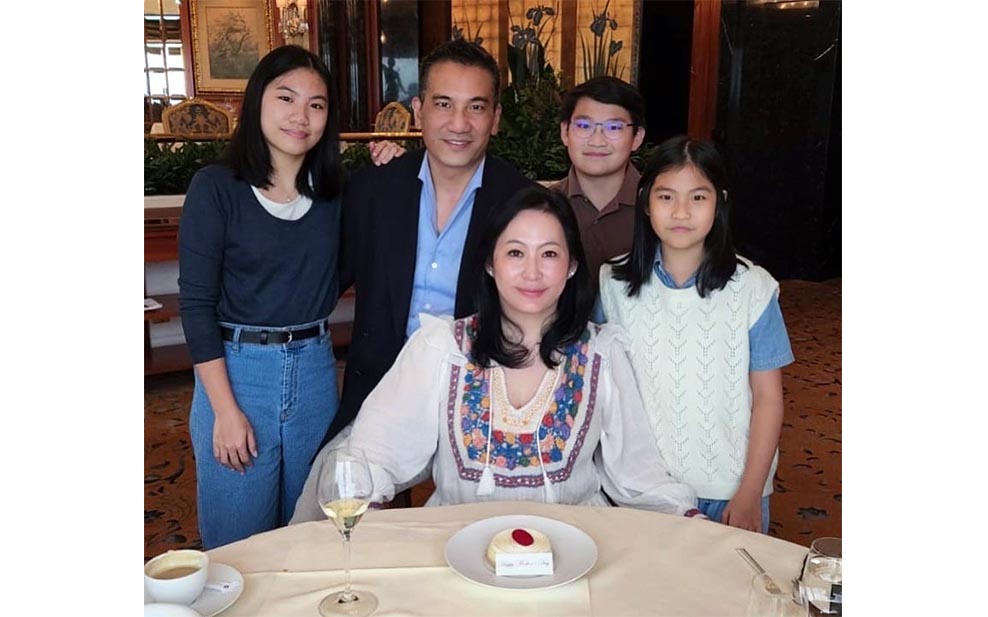 In her new routine, Jo Soo has more time to enjoy the little things at home, rather than rushing to her next meeting. In the new spaces in her calendar, Jo Soo enjoys biking, eating out and having down time with her family.  "At home, we talk about issues at the dining table. Whether it's politics, recycling or just being a kind person" But while Jo Soo's change of pace has resulted in less stress, that doesn't mean her innate tenacity and penchant for hard work is any less potent. "I still wake up early and only need about 6 hours of sleep. I keep multiple notebooks to stay organized- I'm very old fashioned."
Speaking of her improved work-life balance Jo Soo explains "I'd rather do less and do it well, and of course, enjoy my work." She advises those looking to make an impact to take a similar tactic- get involved but be consistent rather than overcommitted. "Pick a consistent day or time where you can be relied upon, that's what organizations really need" she advises.
All in all, Jo Soo's story is one of improvement by experience, finding value in everything one does (even the less enjoyable things) and using that to make something better moving forward, be it for oneself or others. We hope that she inspires others to find more meaning in their own lives and to find ways to build a better world. Her story proves that encouraging positive change can start small (even as something as small as a cookie) and build into uplifting those displaced in our community.
Written exclusively for WELL, Magazine Asia by Jackson Kelleher.
Thank you for reading this article from WELL, Magazine Asia. #LifeUnfiltered.
Connect with us on social media for daily news, competitions, and more.