Like most of you reading this, I knew little about Mustang, Nepal prior to my visit in early 2020. I was intrigued to see a place untouched by tourists, away from the hustle and bustle of Hong Kong life. I found just that place, disconnected from most of society tucked away in the corner of Nepal. Mustang has only been open to tourists since 1992 and still requires a special travel permit to enter. Given these tight restrictions, it's natural beauty and traditional culture has been preserved better than most places on earth. For this reason, many dub Mustang a place more reflective of traditional Tibetan culture, even more so than modern day Tibet.
My first night, I stayed in Pokhara, Nepal to meet up with my tour group. Pokhara is a town along Phewa lake, known as the starting point for many treks that can be taken in the Himalayas. That night, I watched the movie "Into the Wild" with a cup of masala tea and a bowl of popcorn in an awesome open-air cinema. The staff provided me cushions and blankets to ensure I would not get cold. The cosy atmosphere was a perfect start to my trip, as I breathed in the crisp night air, I was energized by the anticipation of the days ahead.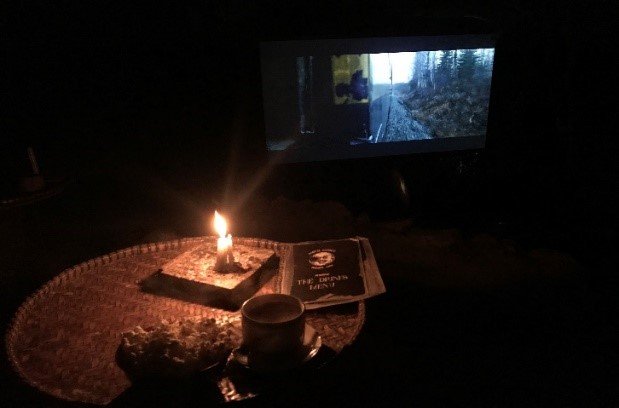 Day 2- Tatopani Hot Spring
My tour guide, Rajesh, picked me up bright and early in Pokhara and we jumped on a jeep to start the journey. January in Nepal is not for the faint of heart… it's usually somewhere between 0- minus 15C. For that reason, the winter months draw few tourists to Nepal, let alone the further remote region of Mustang. Perhaps because of this I discovered I was the only traveller in the tour group, with my own personal tour guide – Rajesh Limbu. However, I was not lonely as we ended up picking up and dropping off several locals on the way. Being stuck together on a long road trip gave me the chance to get to know them quite well. After a full 7 hours in a packed Jeep on a narrow, bumpy road, we arrived our first travel spot – the Tatopani Hot Spring. The Spring itself is was a small, but charming natural pool. While relaxing in the warm water, my tour guide Rajesh shared with me more about his life growing up in Nepal. He told me about the rustic daily living conditions. During the cold months of winter power outages for most of the day were not uncommon. Even without the many comforts of modern-day life, Rajesh spoke of love for his country and the deep roots it has to his heart. The natural beauty of the place combined with its loving people was something that couldn't be replaced anywhere else in the world.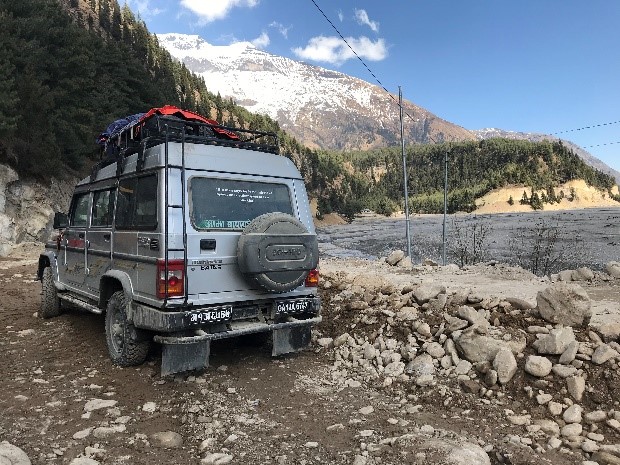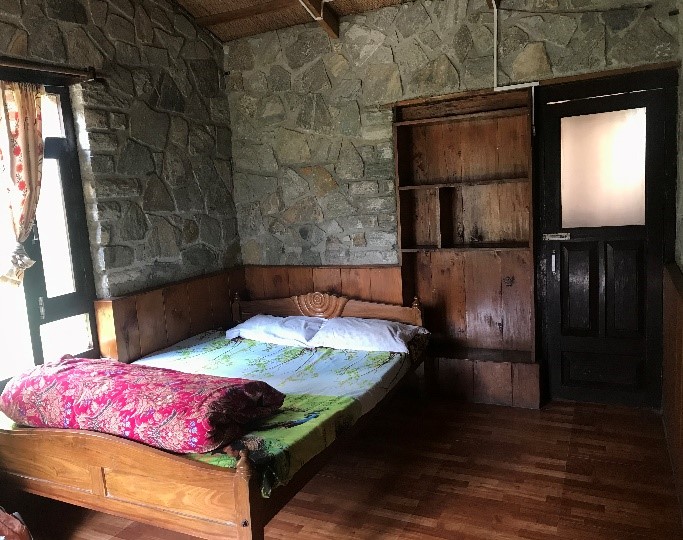 Day 3- Kagbeni and Muktinath Temple
We continued our trip from Tatopani Hot Spring to Kagbeni along Kali Gandaki River. Along the road, we saw the Himalayan mountain range, cliffs, eroded elevations and canyons. Mustang is quite a distance from Pokhara, and the public transportation is very limited. So, for locals, hitching a ride in our jeep to Mustang saved them the treacherous journey by foot.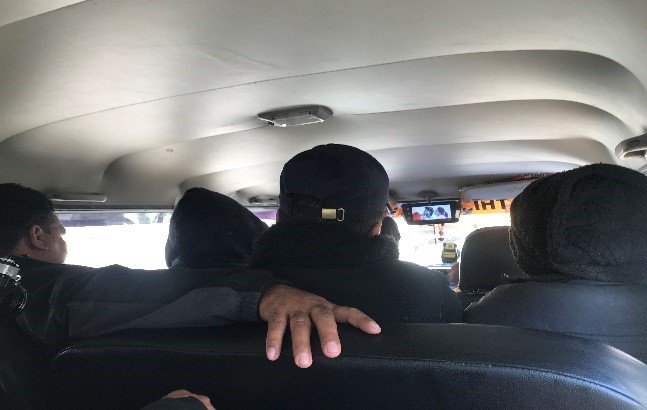 On the way to Kagbeni, we upgraded to a 9-seater jeep. But it was no more comfortable, actually less so, as we never had less than 9 people in the car at one time. On the way, our driver saw a young mother with her child walking on the road. He pulled over the car and asked her where she was heading. When he learned she was travelling in the same direction as us, he yelled back to the passengers to all make some room.  We all crammed together, and the two additional travellers snuggled in next to me. Physically, I felt very uncomfortable because we now had stuffed 11 persons in a 9-seater jeep. Along the rocky ride my forehead continually hit the roof of the car which was not pleasant. On the other hand, on the inside I felt happy and openhearted. For a city-girl living in Hong Kong, I was touched by the great sense of small-town community found in the back of that uncomfortable jeep. Picking up the mom and child was a pure act of compassion, shared spirit and community care, and it really touched my heart.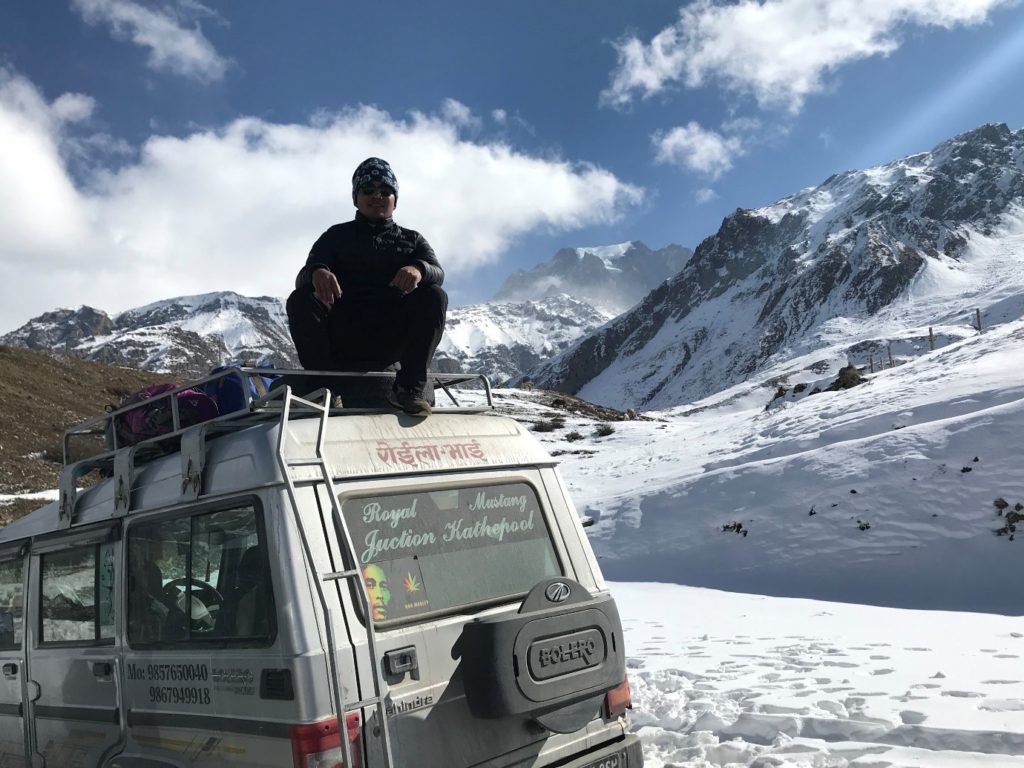 After a treacherous journey we finally arrived at Muktinath Temple, a beautiful place located about 3750 meters in Annapurna range. It's known for attracting many pilgrims from Buddhism, Hinduism and Vaishnavism to attain Salvation.
Adorned with colourful flags the temple offers panoramic views of the Himalayas. It's said by Buddhists to be the only place on earth to host five elements of life. This is symbolized each colour of the flag, blue symbolises sky, white symbolises air, red symbolises fire, green symbolises water and yellow symbolises earth. Five colours altogether represent balance. I was struck by the beauty of the flags fluttering, as the Buddhist believe, in the wind to deliver good will and compassion.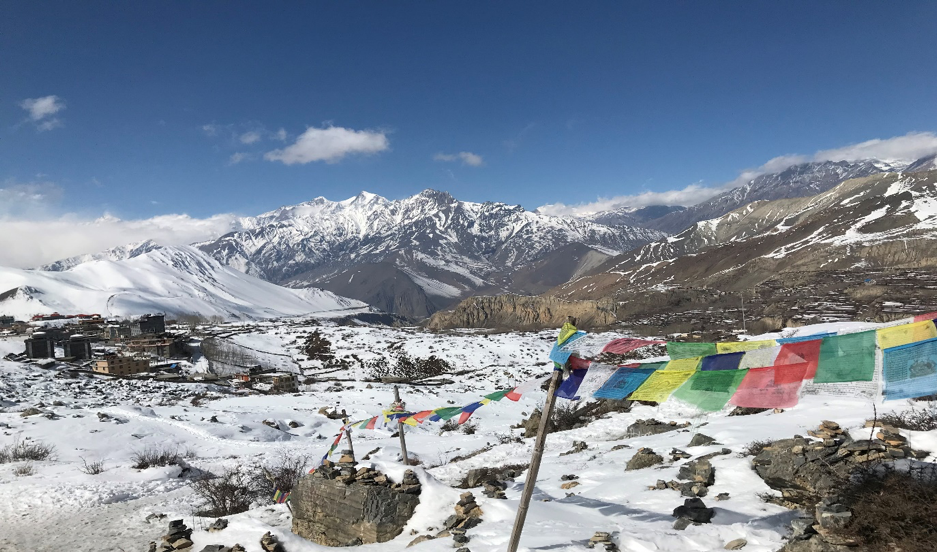 Walking around the temple grounds I was stuck by a large sacred Buddha statue on a platform overlooking the landscape. Upon close inspection I was touched by a deep yearning inside of me. I decided someday I wanted to obtain the magic of that Buddha's gaze. Sitting strongly in the wind, the statue embedded in me a deep feeling of resiliency to overcome whatever came in my way. If I could face the world with the decisive calm resiliency than no event or emotion could knock me off balance. Reflecting on that emotion I was reminded of two quotes that I had come across in Florence Scovel Shinn's work: "Poise is power" and "You can control any situation if you first control yourself. "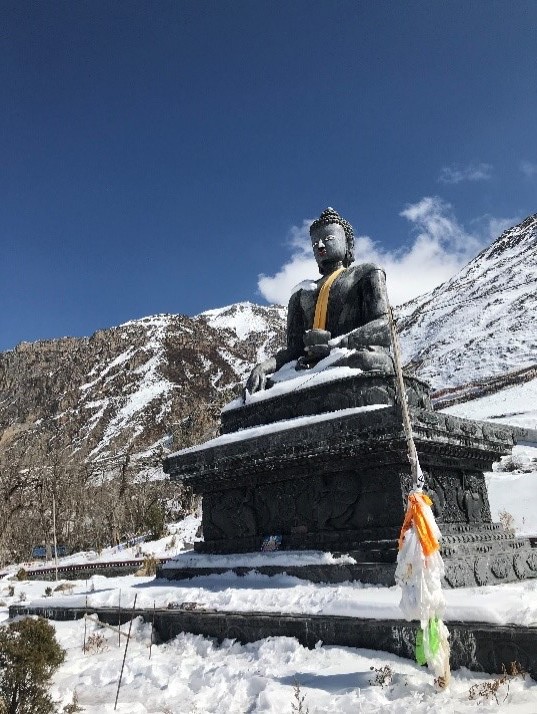 Sitting on a bench near the Buddha statue, I was taking in the majesty of the temple around me when suddenly I looked up and saw beautiful Cloud in the shape of a phoenix. It was a very special moment for what it meant to me at the time, but also a wonderful reminder of the spirituality of nature so obviously alive at a place like Muktinath Temple.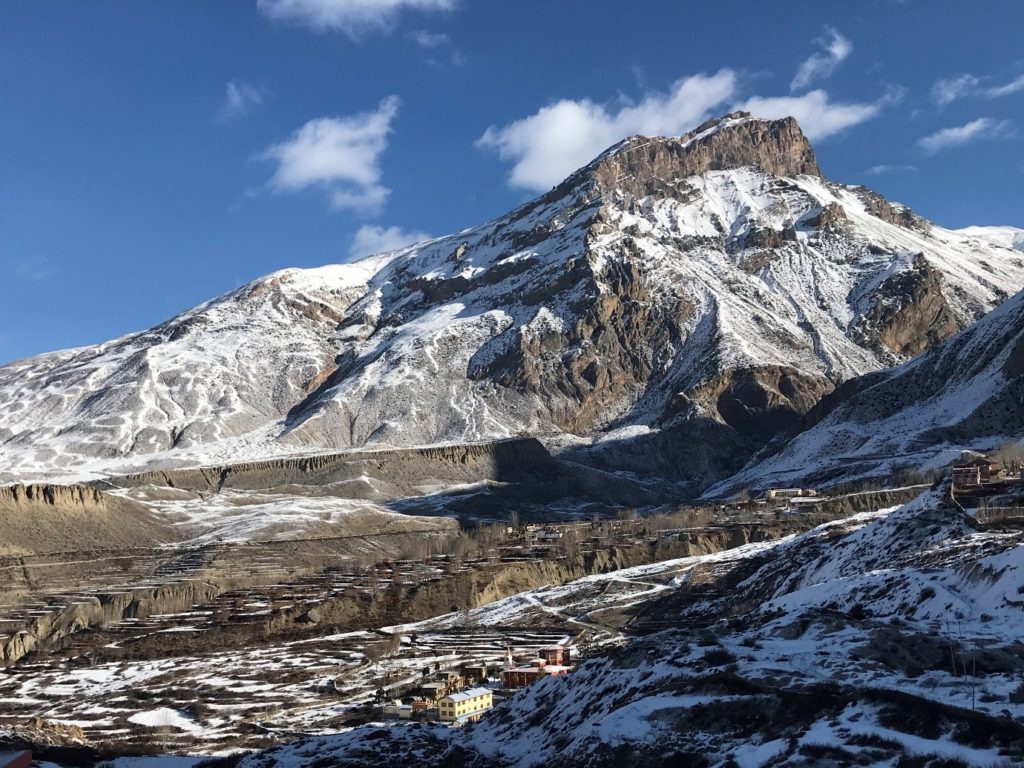 After enduring a freezing night (- 15 degrees celcius) in a cosy teahouse in Makitinath we awoke to a beautiful sunrise peaking up over the mountains. The crisp air bit at my extremities, it's as if the cold knew to attack the girl from Hong Kong. Seeing my discomfort Rajesh was kind enough to lend me some extra hand warmers. After a quick bite to eat we headed back into the jeep to visit the historical village of Marpha. Two hours later the wheels of our van bumped into the heart of the village to have a look around.
The town is famous in the area for its abundant apple trees and unique architecture. The houses were built close together with flat roofing, creating a network of narrow alleyways that snaked endlessly and provided many hidden alleyways. Given the close proximity of all the houses, the locals seemed to mingle naturally and create a close-knit community.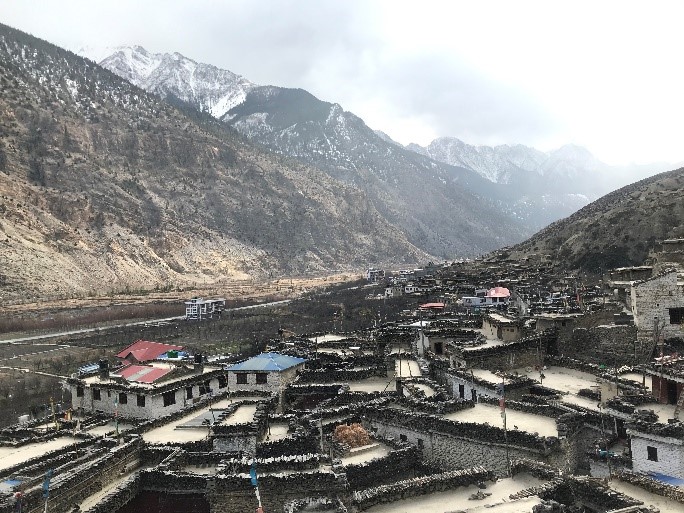 After touring the town on foot, we made it to our rustic hotel overlooking the town. There we enjoyed delicious fresh squeezed apple juice and took in the beauty of the mountain town snuggled into the Himalayan cliffs. A small group of clouds floated by, leaving a dusting of beautiful white snow behind on the rooftops.
Awaking in Marpha on the last day of my journey I felt refreshed and warm. The previous night I was finally able to enjoy a hot shower, a luxury I had gone without for 3 days. Rinsing off the days of mountain trekking and falling into a nice bed was a quite a joyous feeling.
Although the bumpy 8-hour ride back to Pokhara was just as uncomfortable as the trip out, it gave me time to reflect on my trip and enjoy my last conversations with Rajesh. Arriving at the hotel I slipped a big tip into Rajesh's hands before giving him an embrace. For days Rajesh was my indispensable guide, answering all my questions, coordinating our itinerary and even helping my lug my bag when I got tired. Saying goodbye to him was bittersweet as I would miss his positive companionship.
My time in Mustang was truly unforgettable. One would think a trip in the heart of winter on the Tibetan steps would be unbearably cold, but I never felt all that cold, especially on the inside. The warmth of the people and their culture filled me with a spirit hard to find in the busy confines on Hong Kong. There was an unmistakable atmosphere of authentic, unspoiled life in Mustang. One that focused on community care, harmony the with nature and the inner strength to withstand the harsh climate. Returning back to modern life, with my home city struggling to contain the Covid-19 outbreak, my time in Mustang was a needed reminder of the beauty in simplicity, the need for stronger local community and above all the strength to withstand any situation,  no matter how upending it can be.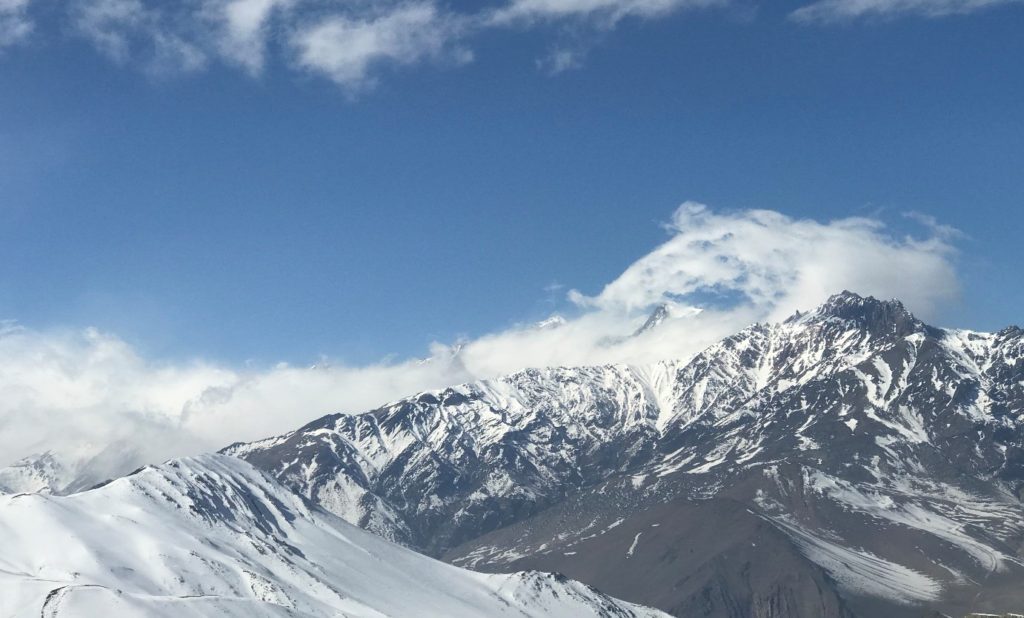 Like the Buddha on the mountain, we need to remember to sit strong with our gaze steady.
Written exclusively for WELL, Magazine Asia by Phoenix Yu
Thank you for reading this article from WELL, Magazine Asia. #LifeUnfiltered.
Connect with us on social for daily news, competitions, and more.