It's often said that "we eat with our eyes", and the team at YUM CHA have clearly been listening. Famed for their playful take on local dim sum standards, they've now extended their talents to jazzing up some Chinese New Year festive classics.
Everything here is Instagram worthy: from the giant soft toy dumplings that greet you at the door, to the oh-so-cute tableware, to the detail and attention put into every dish. Colourful, well composed, and sometimes quirky, a meal here is a feast for the tastebuds and the eyes.
We started with a steamer basket of Assorted Mushrooms, Shrimp Roe and Sea Cucumber Dumplings (HK$48 for 3 pcs). I have to admit some initial trepidation about the dumplings. I most enjoy sea cucumbers when they are left to their own devices on the seafloor. But, this was a pleasant surprise. The dumpling skin was thin and delicate, which let the filling work its magic. And the savory seafood combination worked unexpectedly well.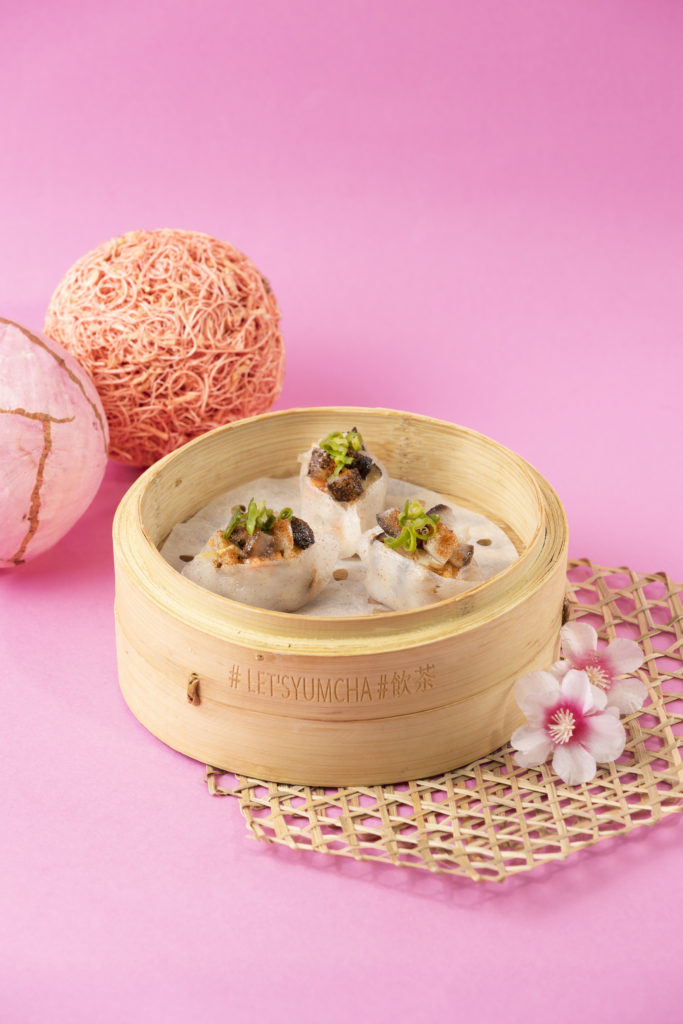 We tried the Salted Egg Yolk Layered Cake (HK$38 for 3 pcs) next. Wong Kar Wai lovers rejoice, this dim sum is just for you. Shaped like a vintage mahjong tile, this treat was just as fun to photograph as it was to eat. Fortunately, the mahjong tile analogy only extends so far. This dim sum was soft and pillowy, with a sweet filling faintly reminiscent of egg custard.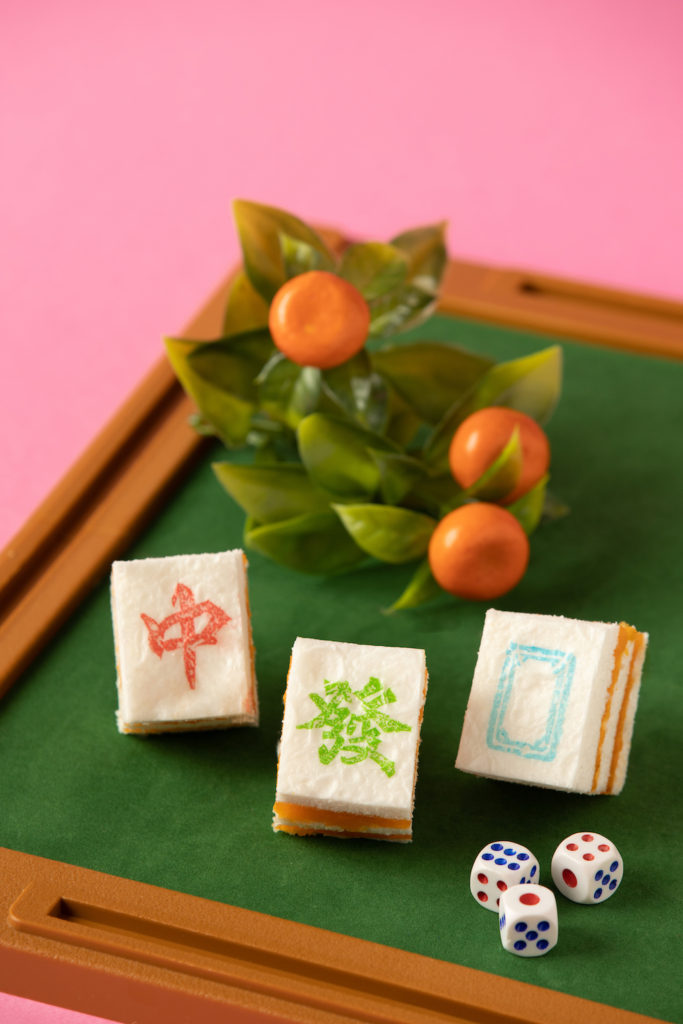 The Steamed Sabah Grouper with Fried Rice in Soup (HK$218) was a riff on a classic steamed fish and a masterclass in presentation. Not only was the grouper thoughtfully deboned, it was topped with an artful garnish of finely sliced spring onions and ginger, and crispy little golden nuggets of fried rice. The fish was meltingly tender and contrasted nicely with the crunch of the puffed rice. Slices of ham and mushroom interspersed throughout the dish provided delightful pockets of umami.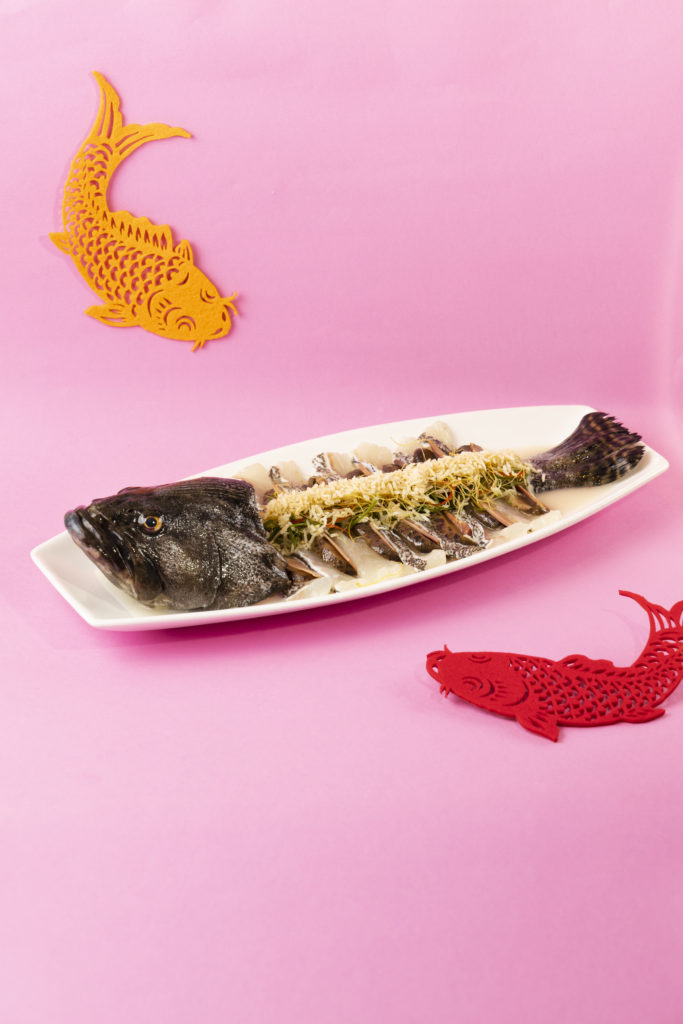 Despite the name, the Mini Prosperity Toss with Chicken (HK$168) was exceedingly generous. Mounds of cucumber, carrot, shredded red and white cabbage, rice noodles, fried lotus root, taro, sliced chicken, and sesame seeds made for a small feast. Ken, the friendly restaurant manager, helped explain the custom of tossing the dish at the table to bring extra luck. According to tradition, diners must exclaim "lo hei" as they go to work. The more flamboyant the tossing, the greater the luck. Lamentably, this overenthusiastic diner ended up inadvertently slinging quite a lot of chicken onto the table, so be careful when wielding your chopsticks!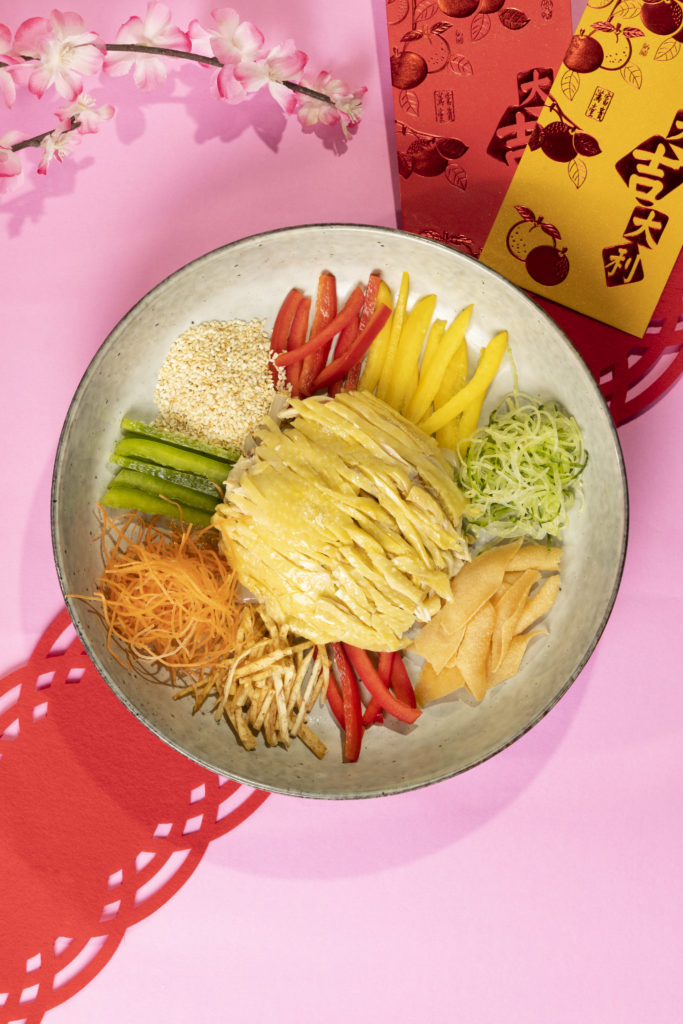 Our final treat was a basket of the Deep-Fried Sticky Dumplings with Minced Pork & Shrimp (HK$38 for 3 pcs). Shaped like golden ingots to symbolise wealth and prosperity, these were another dish that paired good looks with great flavor.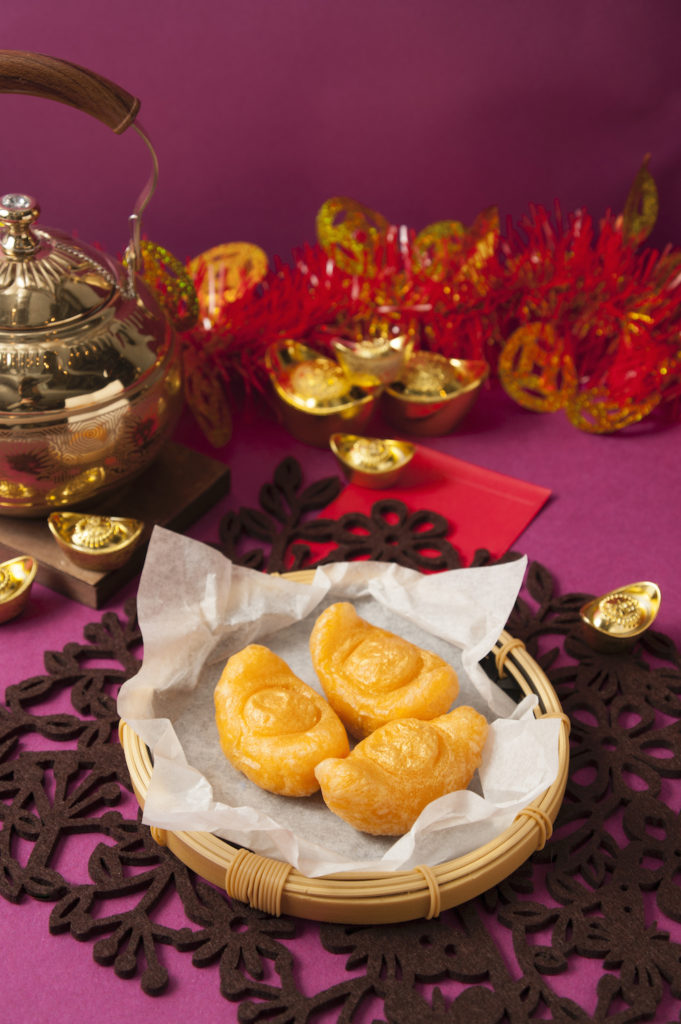 WELL, I'll let you decide. But if you're looking for a creative take on the festive classics YUM CHA just might be your cup of tea.
Causeway Bay – 8 Russell Street, Emperor Watch & Jewellery Centre, 2/F 
Central – 173 Des Voeux Road C, Nan Fung Place, 2/F, Shop 1-2
Mong Kok – Langham Place, Level 4A, Shop 07
Tsim Sha Tsui – 20-22 Granville Road, Attitude on Granville, 3/F
Thank you for reading this article from WELL, Magazine Asia. #LifeUnfiltered.
Connect with us on social for daily news, competitions, and more.