Photography can be complex but capturing a photograph you love doesn't have to be.  I'd like to introduce some simple tips to get creative and add a professional look and feel to your photos.
If you have seen my photography floating around Hong Kong or follow my Instagram account, @wanderwithnicole, you'll know that I like to keep things simple. I take photos that are an authentic representation of Hong Kong and keep editing to a minimum.  With this is mind, I try to capture the best possible shots first-hand, by following a few simple "rules".  Whether you're a novice shooting with your smartphone or an expert with a state-of-the-art DSLR, following a few basic guidelines can ensure you capture photographs that you'll love… and maybe even your friends will be proud to display in their own homes as a nice gift!
Get to know your camera
Shoot as often as possible to find your own style and what works for you. The more you practice, the more you'll become familiar with what your device can do.  Most smartphones have lots of features that can assist you at a professional level – iPhones feature gridlines, manual focus, exposure, and portrait lighting as examples. If you're a die hard android user, there's also no shortage of impressive functionality on the market, right inside your smartphone. Once you get to know your camera, there's a lot you can control, rather than the camera making the decisions for you.
The rule of thirds
Probably the most basic and well-known (but often forgotten) of all photography guidelines is the rule of thirds – breaking the image into thirds (both horizontally and vertically).  Most cameras and smartphones include a gridline feature, so if you place objects of interest along the gridlines, your image has greater balance and your viewer will be able to interact with it more naturally.  When taking portrait shots place your subject along the vertical lines and for landscape photography choose your point of focus (e.g. a tree, a mountain or another object) and try to ensure it is placed on the vertical line or on one of the intersections. It's worth noting also that our naked eye is drawn to whatever is sitting at the intersection of the vertical and horizontal lines, becoming the main focal point of the image.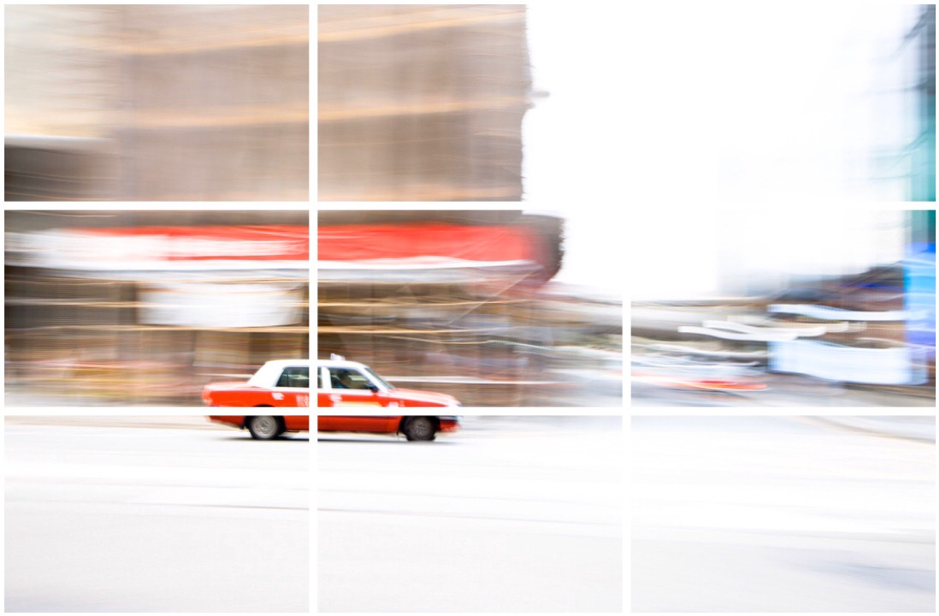 Use lighting to your advantage
The word photography originates from the Greek words photos ("light") and graphien ("to draw"), hence why lighting is probably the most important ingredient in the photography recipe.  You can put to use all the settings on your smartphone, compact or DSLR but unless you have an understanding of natural light, these settings, and even the most expensive of cameras, are essentially useless.  Lighting bounces off some objects while passing through others, creates shadows of all shapes and sizes and even influences the colours within an image.  By now you're hopefully thinking, well that's interesting, but how can I avoid these problems?"

Shoot with the sun behind you, unless you're taking portrait photos.  When the sun is behind you, the subject in your photo is illuminated from the front which ensures that your subject is evenly lit and the camera is able to capture plenty of detail and rich colours.  However, if you're more interested in taking portraits, than shooting with the sun behind you may not always be the best idea as your subject may be looking directly into the sun.  No one wants their subject awkwardly squinting, or eyes closed, so with that in mind look for shaded areas when taking portraits.
Timing is everything!  I plan my urban photo walks for either mid-morning or later in the afternoon, to avoid the harsh direct sunlight that is known to create shadows on my subjects.  I frequently take advantage of an overcast day; I love natural lighting and the diffused and even lighting that is the result of an overcast day is like no other.

I hope you've found these simple tips on how capture photography that you'll love, informative.  The rule of thirds and use of lighting are two of many tips that will get you on the road to taking great photos. With a little bit of downtime (usually) on the cards at Christmas,  take the opportunity to get out and capture whatever inspires you. Enjoy.

Written exclusively for WELL, Magazine Asia by Nicole Bogart (@wanderwithnicole)
Thank you for reading this article from WELL, Magazine Asia. #LifeUnfiltered.
Connect with us on social for daily news, competitions, and more.