This month at WELL, Magazine Asia, we have been celebrating some of Hong Kong's wonderful women. When Marie Leopard and her bare-all account of her pregnancy came across our desks, we knew this was a story that we had to share. From struggling with conception, PCOS, mood swings, and all the other highs and lows of a challenging pregnancy away from home, Marie's story is compelling, hilarious, and of course – real, raw, and authentic. In line with the launch of her first book, 'Bumping Abroad' previously know as "This is Pregnant", we interviewed Marie. We also welcome Marie to share a monthly insight on all things pregnancy and birth related for a mama in Hong Kong. 
Continue reading until the end of the article for a chance to win Marie Leopard's new book 'Bumping Abroad'.
1. Was this your first baby, and if so do you plan to have more? (Would you have another one in HK?)
Yes and Yes! Back in my teenage years, the target was to have four kids. Now that I figured they can't fit in a fancy car (and how much they cost), I am aiming for two, three max. Staying in Hong Kong is the plan, but who knows what the future holds?
2. Was pregnancy something that you had a lot of external experience about…any sisters with children or close friends that you stood by while they went through their pregnancy?
Yes, if Google experience counts! Right after being diagnosed with PCOS, a hormonal condition, I searched online for everything there was to know about ovulation, fertility, pregnancy symptoms … It's crazy how much intimate details women are willing to share online with total strangers, but don't mention any of it within their close circles. All I heard about pregnancy from my friends was the cute stuff, not the "it took us a year to get pregnant" or "I just peed my pants in the MTR" kind of stories.
3. At what age will you share this book that you've written with the child that inspired it?
After he checked me in a nice retirement home paid upfront? I am joking, let's say thirty! There are some scenes in the book that I am not comfortable with my dad reading, forget about my son!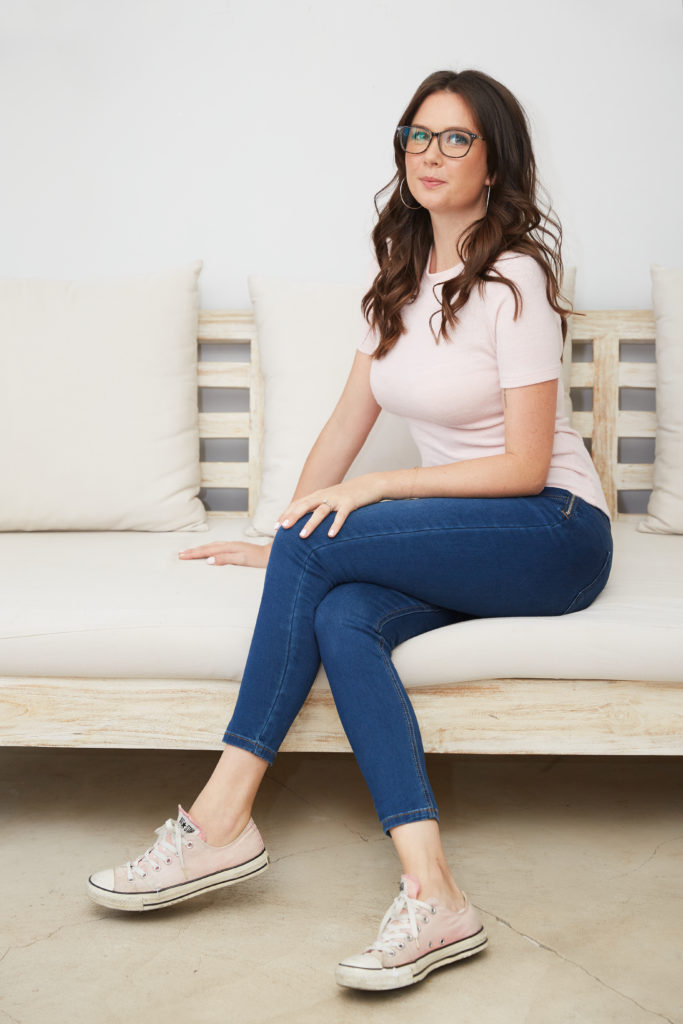 4. How does your partner feel about you sharing the nitty gritty details of your experience and his role in it?
"No comments," he said when I asked. More seriously, Wolf is a very private person. For it to work we had to set clear boundaries to protect our privacy, like not posting pictures of our family on social media and using a pen name to write the story.
5. If you had it to do all over again, what would you change? Different hospital? Take prenatal classes, join a mummy group? Read all the books? Have the baby in another country?
Take more time to Netflix and chill. Back then, I had just started a new job, moved to Sai Kung, had intensive driving classes at night and was running all around town to buy second-hand stuff from moms. Looking back, it was all a bit much! Also, for the sake of my vagina, I am definitely going to a private hospital next time!
6. How do you find yourself these days juggling a new baby and a new book launch?
Tired, but thankful that I have a solid support system in place, aka a nanny and patient husband. One important thing I learned in the process is you can't have it all as a new mom. You will have to decide what to sacrifice on your journey and that can't be your family time. For me it was yoga. I used to practice every day and well, it's a good month if I hit the mat once now.
7. What advice do you have for other women wanting to follow a creative path like you have while being a mother?
Invest in yourself! They are so many resources online that you can leverage to grow your skills whatever jam you are in (I am personally a very big fan of Masterclass). Use nap time wisely and cut TV and social media as much as you can. You will see, anything is possible if you make time for it!
To celebrate the launch of 'Bumping Abroad' previously know as "This is Pregnant", we are giving away copies of Marie Leopard's new book. To enter, please click here for the competition page and rules of entry.
Written exclusively for WELL, Magazine Asia by Marie Leopard
Thank you for reading this article from WELL, Magazine Asia. #LifeUnfiltered.
Connect with us on social for daily news, competitions, and more.