One of the many sad truths about marine litter is that 70% of it sinks to the seabed, well beyond the reach of beach cleanups. Down there, it smothers corals and seagrass beds and chokes and entangles tens of thousands of animals to death every year. Hong Kong's seas have hardly been spared this scourge. According to a 2016 WWF report, although the government collects around 15,000 tonnes of marine litter per year, thousands more go uncollected, particularly in remote areas. Meanwhile, a 2018 study found that 60% of local wild grey mullet had ingested microplastics and just last year, two dead sea turtles were found with plastics in their stomachs.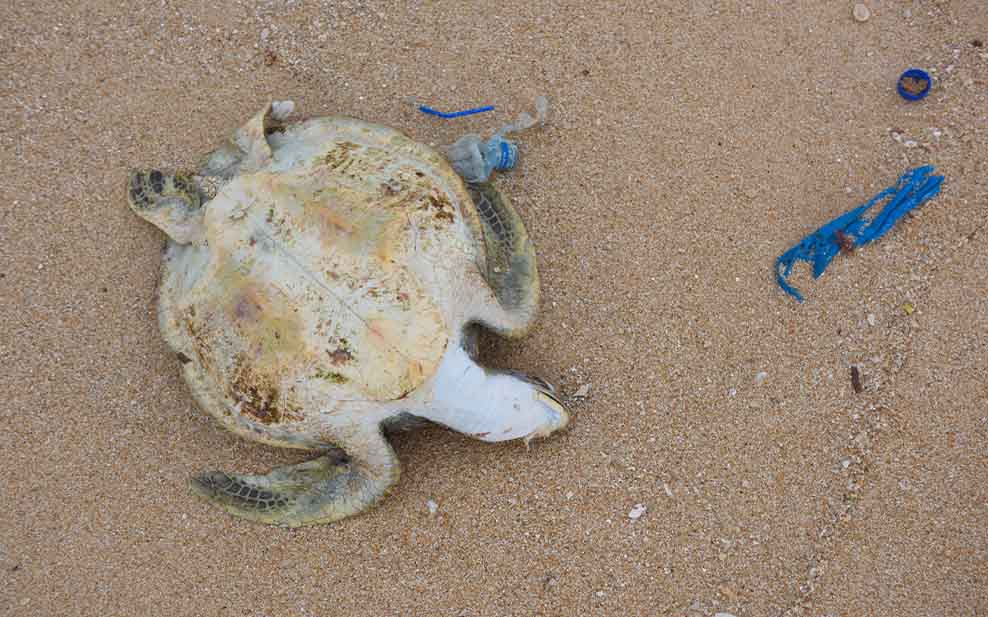 Removing litter from hard-to-reach areas of the sea is no easy task. But every week or two, it is one that scuba divers –including obliging members of the public– take on as part of the nascent Hong Kong-based, diver driven effort known as the Trashwave Initiative.
Beginning from June of this year, the Trashwave Initiative is a collaborative effort by scuba divers, NGOs and (surprisingly) breweries aimed at tackling marine pollution. Not only does it make use of the unique position that scuba divers are in to remove underwater litter, but it also seeks to engage the public in both the active removal of litter and in preventing it from entering the sea in the first place, making use of education campaigns and scientific data to push for a less wasteful, more environmentally responsible society.
In this article, I will introduce the Trashwave Initiative, its origins and activities, as well as how you, as one of the aforementioned obliging members of the public, can get directly involved in making Hong Kong's seas that little bit cleaner.
In a somewhat unusual origin story, the Trashwave Initiative began with a seasonal beer of the same name produced by the Hong Kong-based breweries Yardley Brothers and Double Haven Brewery. In order to incentivise greater citizen participation in environmental protection, the breweries offered a free beer to anyone who attended beach cleanups and took a photo of themselves with the trash they collected.
At the time, Sai Kung Scuba (a PADI Dive Centre and School based in the Sai Kung Old Town) was already partnering with Double Haven for sponsorship of their regular fun dives and special events and was planning to start their own eco-diving programs, which would involve regular dive site cleanups. So they decided to combine their resources and contacts in order to further and raise awareness of each other's efforts.
And so, in June 2021, the Trashwave Initiative was born.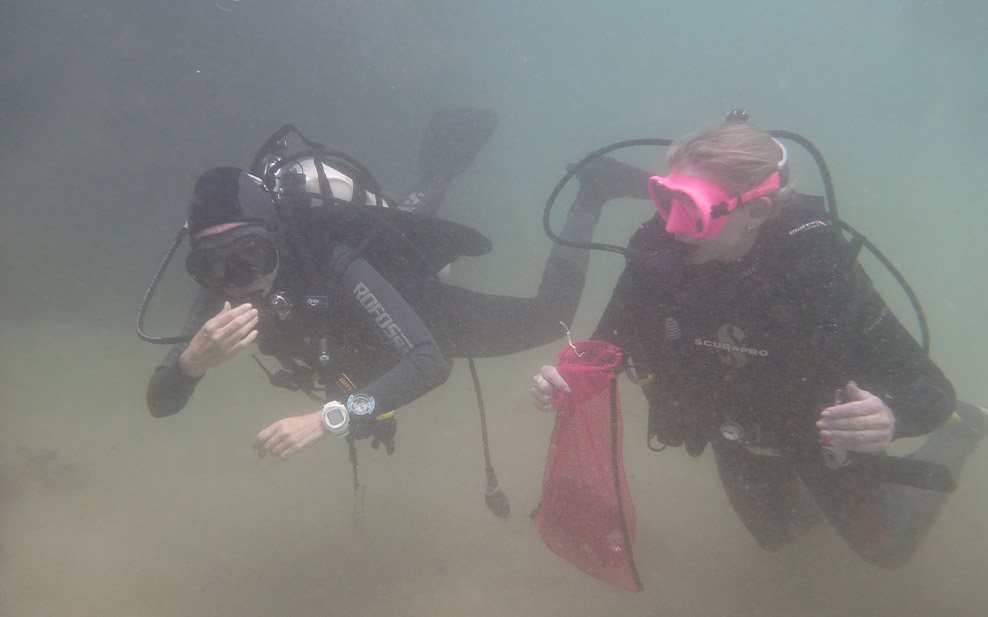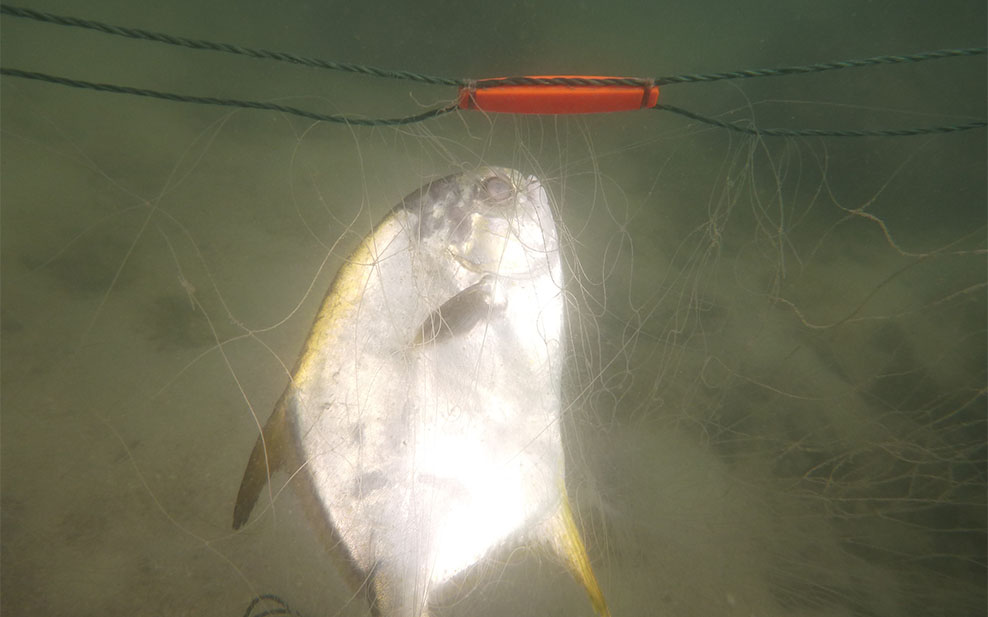 Since its inception, the initiative has grown into a regular series of environmental dives, working according to standards & practices set out by PADI's Environmental NGO – Project Aware – to regularly remove litter from the marine environment. Open to anyone with at least an Open Water Diver certification, Sai Kung Scuba's 'Divers Against Debris' eco-trips are run on a weekly to biweekly basis on Saturdays, taking participants out to remote islands and coral hotspots in Sai Kung to collect man-made litter, as well as rescue any animals they find entangled in it.
There are some caveats to what gets removed. Anything over 8-10 kg (i.e., most ghost nets) is left behind due to being too heavy for a diver to carry without the assistance of machinery –although they are reported to the Agriculture, Fisheries and Conservation Department (AFCD) for later removal. To minimise physical disturbance to the environment, so too are objects being used as shelters by marine animals. But in the short time since the Trashwave Initiative started, over 70 kg of litter has been collected. Thus far, plastic bottles and flavouring packets have been among the most common items removed from the sea, but there have been plenty of others too.
"A big one is feminine hygiene products. Those are something that we find a lot underwater. Baby's nappies as well" says Natasha Gillespie-Wong, Dive Shop Manager at Sai Kung Scuba, who says that the prevalence of such items is evidence of how little people think about what they throw away.
To help further quantify the impact of marine litter on Hong Kong's marine biodiversity, Sai Kung Scuba also supports dive teams linked to the Hong Kong Reef Check, taking them out to dive sites to monitor local ecosystems and record valuable data regarding the growth and wellbeing of Hong Kong's corals. There, they create transects underwater and evaluate how much rubbish is found per transect and the quality of the surrounding coral to see how much the latter affects the former.
Trashwave – Lobbying and Education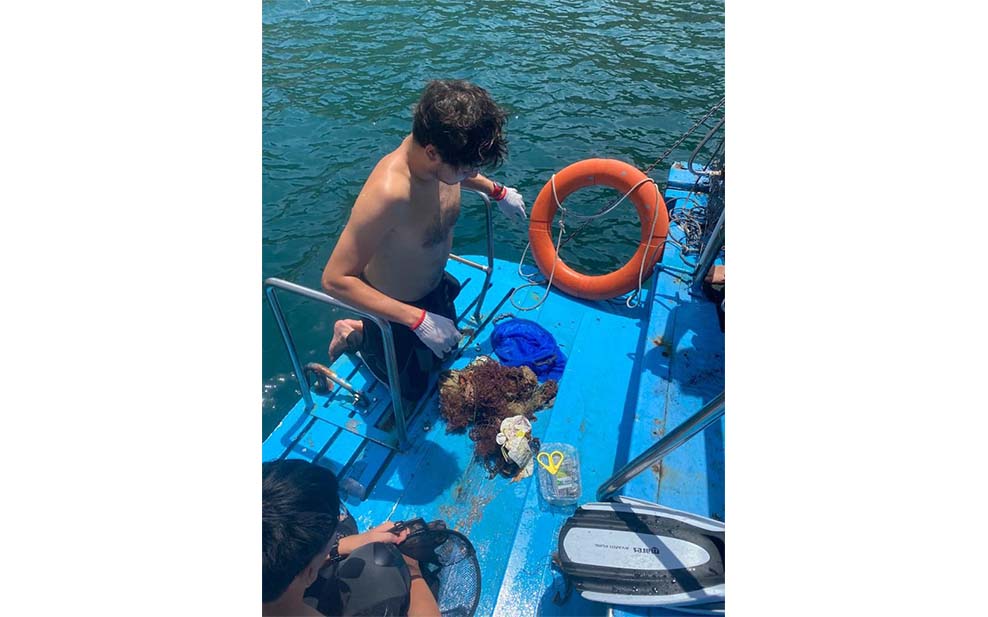 The physical removal of litter is only part of the Trashwave Initiative's goal however. Everything that is collected is then weighed, categorised, and recorded according to its component material (plastic, metal, wood etc.), its form (bottle, drink can, bag etc.) and how large it is (whole or in fragments). This data is then used by Project Aware to identify the most common types of marine litter in Hong Kong, which in turn can be used to inform lobbying efforts and build a case for greater corporate efforts to stem marine litter, particularly by the corporations that are producing it in the first place.
However, lobbying corporations to do the right thing is rarely a straight or easy path and even when progress is made, it can be disrupted by the people whose views corporations really care about: consumers. For instance, McDonalds was recently forced to backtrack on a pledge to get rid of its plastic drink covers due to consumer backlash. So to maximise the chances of lasting, substantive action against marine litter, consumers need to be properly educated on it as well.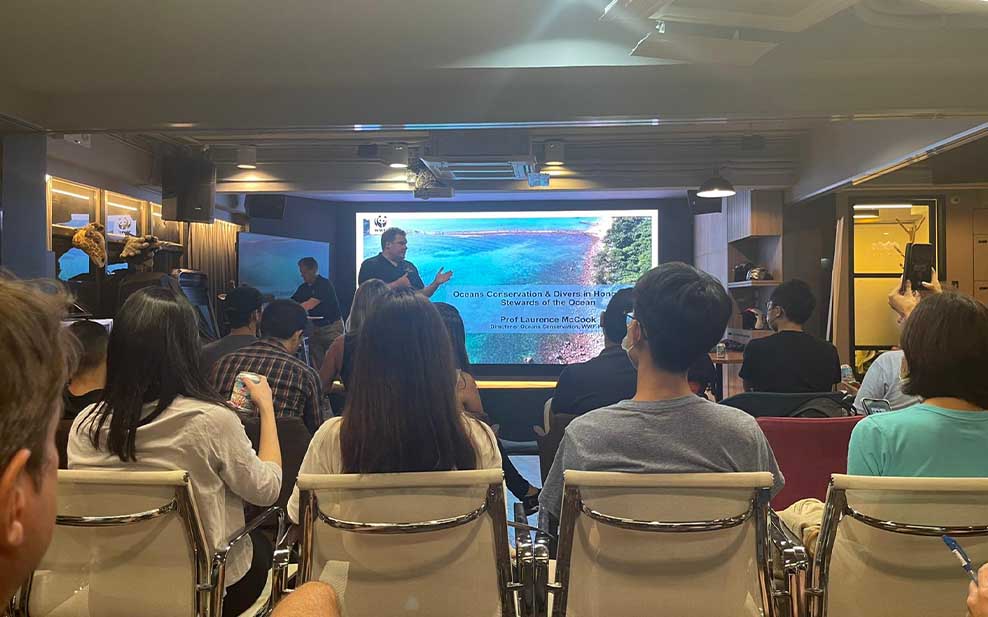 Luckily, Trashwave has that covered too. Collaborating with multiple environmental NGOs –including The Green Earth, WWF, Eco-Marine and Living Seas– Sai Kung Scuba runs regular evening events (dubbed 'Trash Talks') where people can socialise over a drink and join presentations centered around Marine and Coastal Conservation. Typically, these involve an expert talking about the lesser-known types of marine litter and/or the effects of litter on certain marine organisms. For example, a coral expert talking about how microplastics are damaging to corals. However, they may also cover other areas too, with some of the most popular being Professor Laurence McCook and Dr. Andy Cornish (both of WWF-Hong Kong)'s lectures on local marine conservation and shark conservation.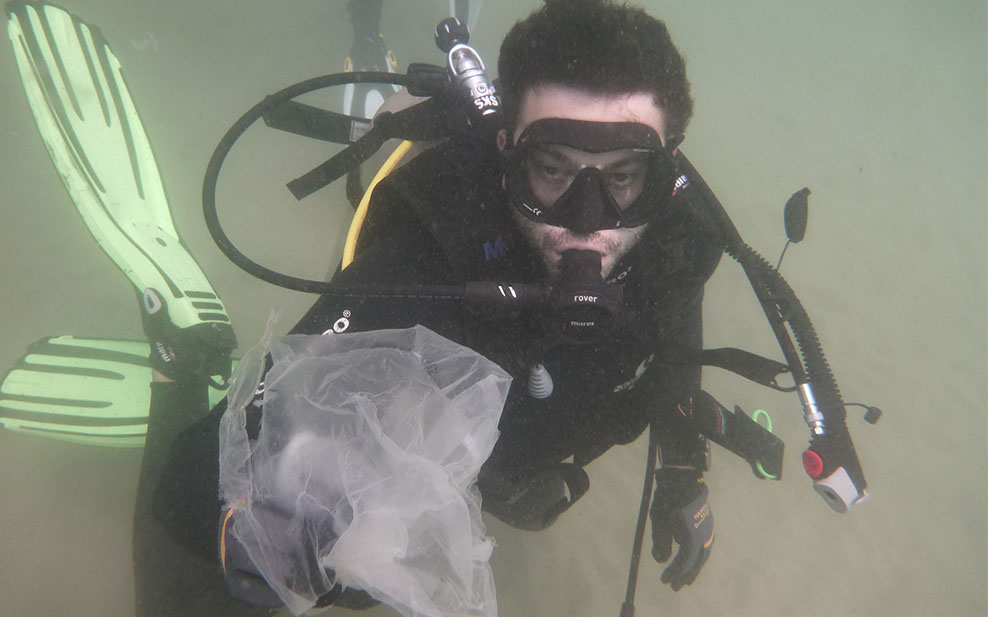 Some may wonder whether education efforts like this can really make a difference. But anecdotal observations by Gillespie-Wong suggest that they do, as she notes that she and her fellow divers are finding less of items more commonly thought of as marine litter by the public, such as plastic bags.
When based around something that requires many hands' work, the success of an initiative like Trashwave is very much dependent on how many people it can get on board (no pun intended) to take part. But encouragingly, despite the impression of eco-apathy one might first get of Hong Kongers, Trashwave has so far been a surprising success, often attracting up to 40 divers (a full booking) per trip.
"The positive side is that there are lots of people who are very interested in it. Because of boat capacity, we have actually had to turn people away" says Gillespie-Wong. "We've had full boats, I would say, about 50% of the time."
But of course, given that the initiative is still very new, there is plenty of room for expansion. Naturally, Sai Kung Scuba has been prioritising water-based activities. But Double Haven and Yardley Brothers Breweries have organised land-based activities such as beach clean-ups and further education campaigns, and all partners aim to expand their activities.
Do your Part- How you can get involved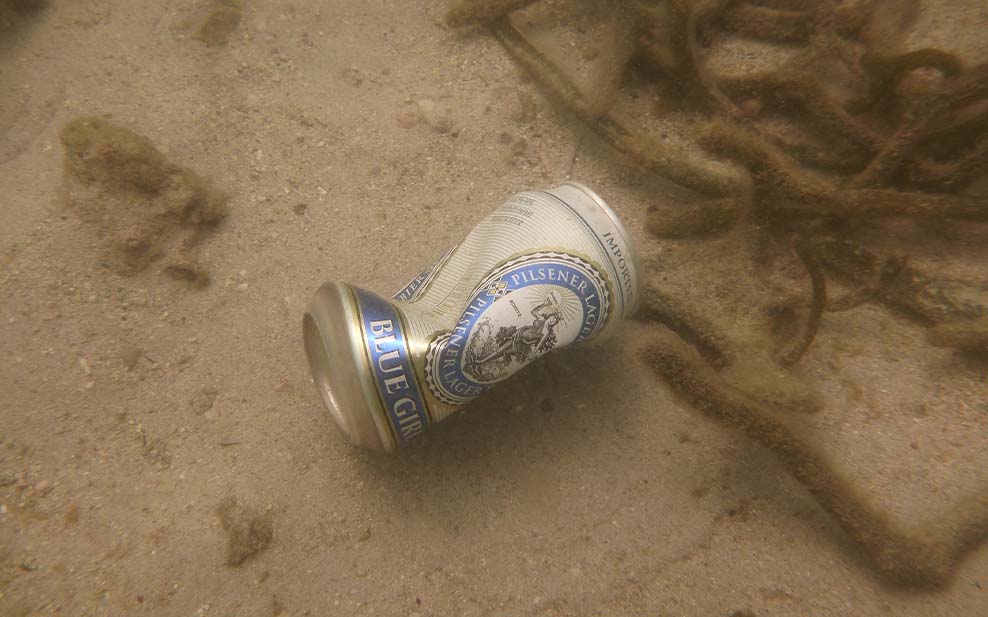 Sadly, the biggest and most unavoidable weakness of Trashwave is that, given the vast amounts of rubbish filling and entering our seas, these local clean-up dives will never be able to completely rid Hong Kong of it, particularly not the items that are too heavy to be safely removed. Nevertheless, Sai Kung Scuba will continue to get as many people involved to get as much of it out as possible. And for those who still doubt that their individual contributions have an impact, Gillespie-Wong has a message:
"At the end of the day, if you're not going to make any changes on an individual level, then a lot of things aren't going to change. So yes, the big corporations need to get with it a little bit and have initiatives as well. But on an individual level, even if you don't feel like you're making a difference, small changes can lead to bigger and better things."
So if you are willing to take her words to heart, have the appropriate scuba qualifications and want to take part in Sai Kung Scuba's Trashwave dives, be sure to sign up for them on their website. Together with the many others who partake in these dives, your efforts can make Hong Kong's marine environment a better place for us all.
Written exclusively for WELL, Magazine Asia by Thomas Gomersall
Thank you for reading this article from WELL, Magazine Asia. #LifeUnfiltered.
Connect with us on social media for daily news, competitions, and more.