Sitting down with Tokyo's newest luxury handbag designer was like something out of a movie. He's dressed in a t-shirt and blue jeans, giving off classic Americana vibes with an energy that can only come from someone who's filled with excitement and fresh views of the world.
For a person who never saw himself as a creative, Agnes Kruel rivals many luxury handbag designers with his inventive approach. A thinker by nature, surprisingly when asked how he'd describe himself, he used the words "unthinking", "unemotional", and "rather stoic". One of his great pleasures in life was buying clothes from his favourite designers. He was comfortable being just a consumer for most of his life until he realised he had an incredibly unique perspective. "If you have a unique perspective, you owe the world to share and create things that can be enjoyed." -AK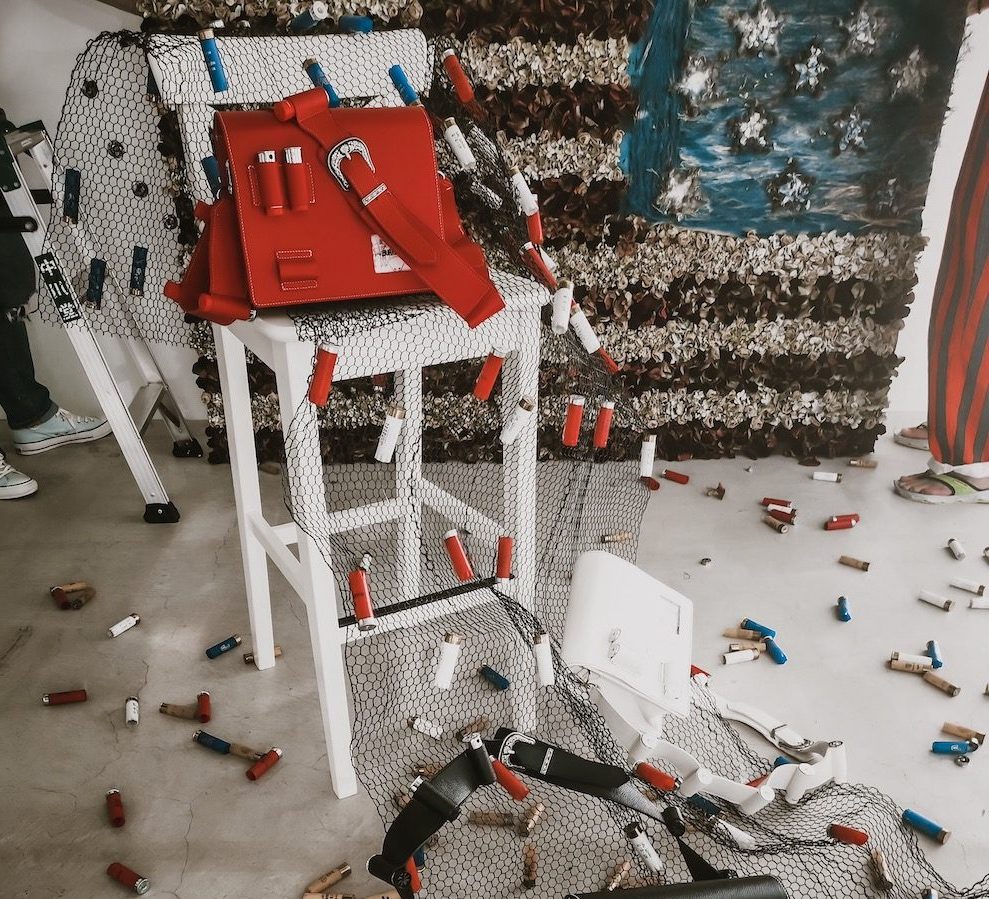 Joy in Creating
Growing up in a small town in the US South, Kruel was different from many of his peers. He knew no one with interests similar to his. An avid reader from an early age, the first book he ever asked for was a Chronicle of Greek Mythology and then a copy of Homer's Odyssey. He knew he was privileged, not of material things, but of his mental faculties and broad horizons. He credits his mother for encouraging him to chase the things that make him happiest. He is a man of ritual who eats the same breakfast every single day, is fairly 'low-maintenance; he finds joy in creating.
With hopes to eliminate the pretentious aspect of high fashion, Agnes Kruel is sharing Contemporary Americana in his first line of luxury handbags. In his words, "the concept of "cool" was created in America – effortlessly attractive." It's his mission to show people where the "cool" came from and why it's alluring. The handbag that he's designed is unisex and ultra-functional. It's inherently androgynous with shotgun shell detailing on the strap.  Knowing that this may be perceived as a political statement, AK laughs and says, "they're purely aesthetic", leaving it to us to interpret as we please.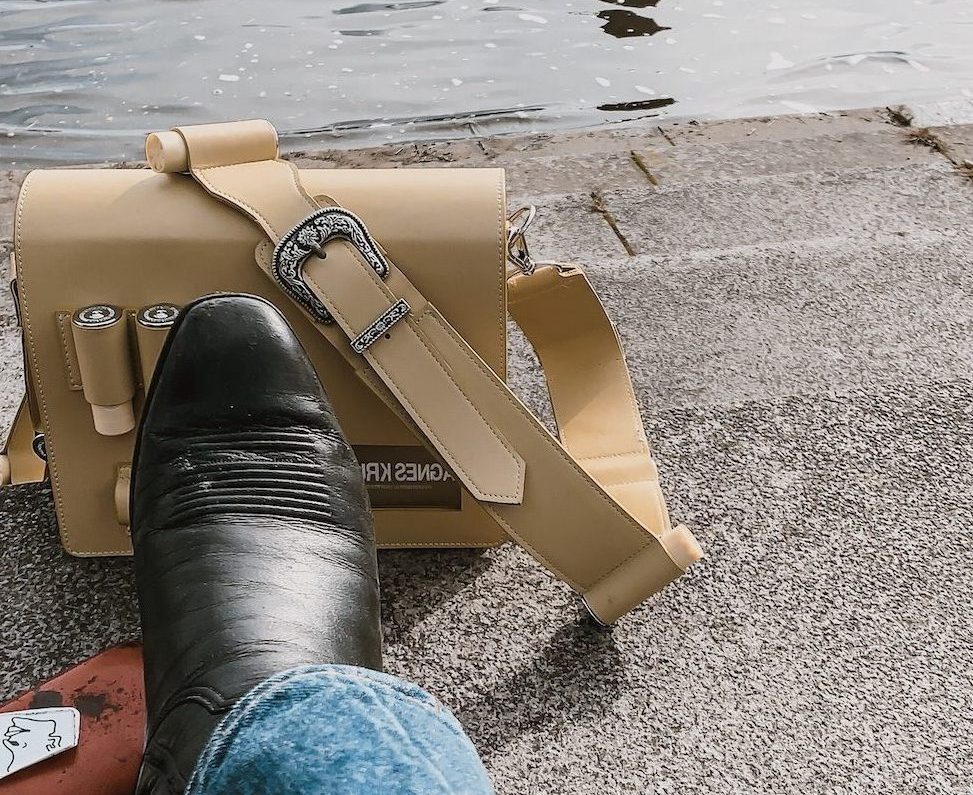 Why Tokyo?
When asked about his ideal creative environment, Agnes said that it's space he craves more than anything. "A place to get dirty and paint and be very loud. Typically listening to Jazz … Miles Davis, or 80's Japanese Funk." Living in Tokyo has given him the opportunity to meet artists with the same sense of exploration and boundless creativity. When he first moved to Asia, he surrounded himself with mostly non-English speaking friends to dive "head-first" into the culture. A culture that he now has a great understanding of. Proof in his simplistic, utilitarian, Avant Garde designs.
Young, aspiring designers should take note. Agnes Kruel began his journey with an idea and an openness that lead him to the other side of the world. Combining his roots with his new home – this collision of cultures created his first line, "Contemporary Americana", also known as "Tokyo, Georgia." And personally I can't wait to see what's next.
Watch this space on Instagram @AgnesKruel
Written exclusively for WELL, Magazine Asia by Emily Kelleher

Thank you for reading this article from WELL, Magazine Asia. #LifeUnfiltered.
Connect with us on social for daily news, competitions, and more.