Widely acclaimed for being the ultimate comfort food, there aren't many dishes that rival the simplicity and deliciousness of a fresh-out-of-the-oven pizza. For vegans, or those limiting their dairy intake, finding a good vegan pizza in Hong Kong can be tricky if you don't know where to look.
WELL, we've done the hard work for you.
Tried, tested and WELL, approved… Below you'll find our Top 6 round-up of the Best Vegan pizzas Hong Kong has to offer. These pizzas feature fresh veggies, plant-based cheeses and non-animal proteins… Good for the earth, and good for the soul.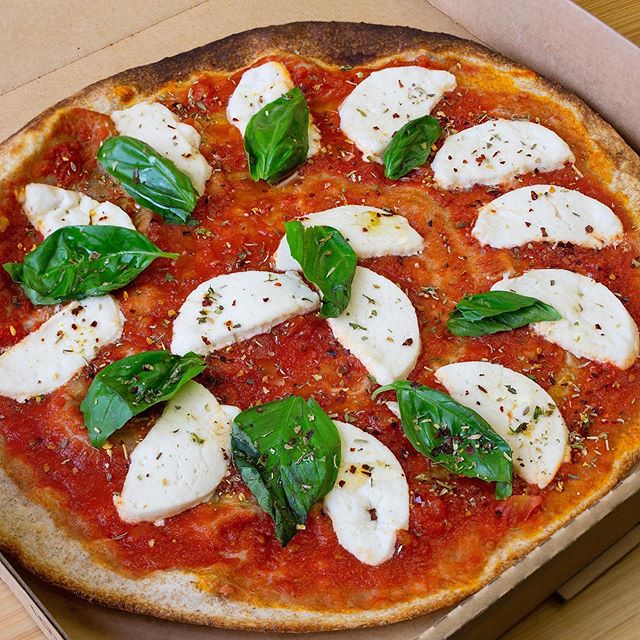 Sourdough crust, San Marzano plum tomatoes, fresh basil and ultra-creamy vegan mozzarella style cheese…. This vegan pie rivals many of its non-vegan counterparts in the KONG. We love this one for its simplicity and attention to detail. It's now available at Treehouse's Basehall location in Jardine House AND their Pottinger Street Location- go pick one up today to satisfy that Italian craving!
Mayse Artisan bakery in Tai Mei Tuk Tsuen is well worth the trek for those of you Hong Kong Island dwellers. All of their pizzas are so delicious that we can't pick just one. Their pizza menu includes: Rainbow Colour, Happy Margherita, Hot Hawaii, Mediterranean Mood, Pesky Pesto and our personal favourite, Truffle Love! Mayse Vegan Pizzas are delicious, cruelty free, and made with spelt sourdough crust making them a a great option for those looking for a pizza with added health benefits.
Pop Vegan's Peking Duck Pizza is sure to satisfy not just vegans but also the omnivores in your life. This pizza is packed with flavour and texture and is high in protein. It's made with smoked vital wheat gluten, also known as "seitan", a great meat alternative because of it's texture and ability to take on any flavour that you season it with. This pizza also includes crispy yubu, cucumber, sesame, and coriander. Try it at their Soho location on Elgin Street in Central!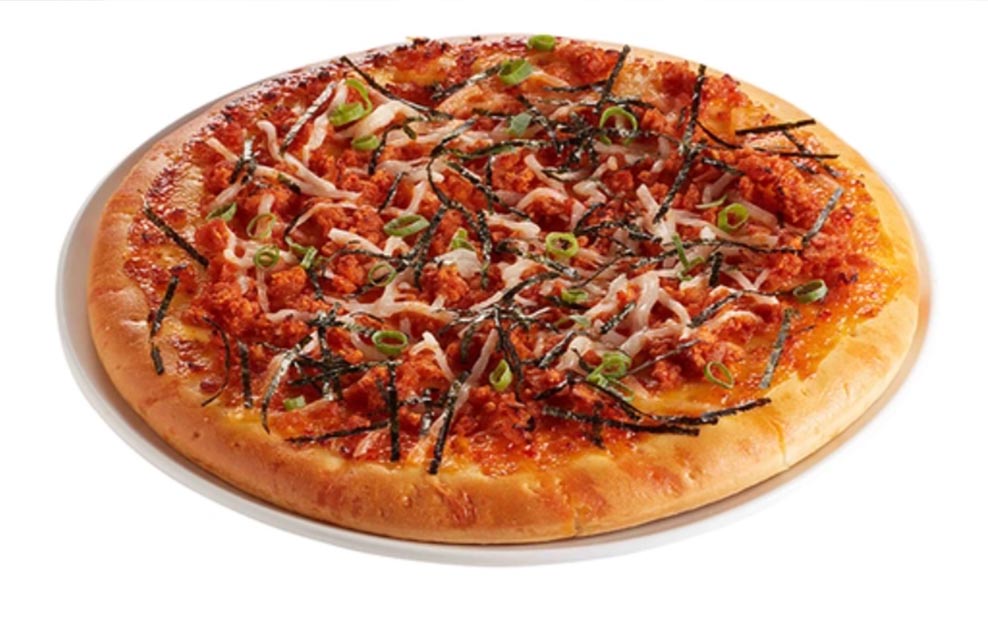 Mildly spicy with an Asian twist, this pizza is topped with OmniPork, Vegan Mozzarella, Korean Veganaise, and seaweed. You can order this pizza in a 6- or 8-inch size. This is the ultimate East-meets-West combo. Available for delivery on Food Panda and Deliveroo. Green Common also stocks a variety of Daiya frozen pizzas- check them out for a quick grab and go-
*to read our WELL, WHO in-depth feature on Green Common's Founder, David Yeung click here.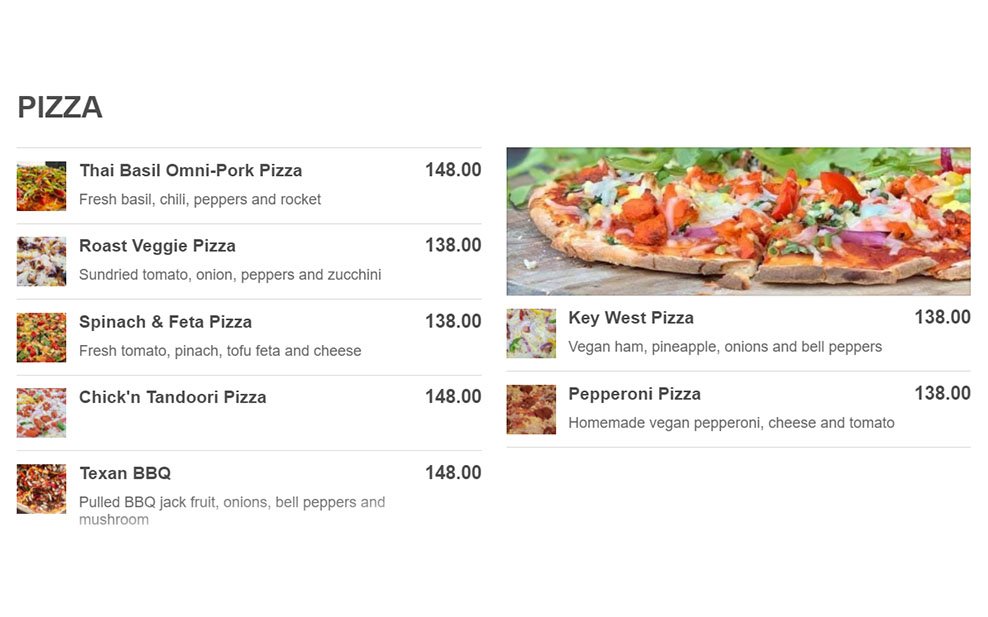 So many great vegan pizzas, we can't pick just one! Hemingways Vegan pizzas are number 5 on our list for having the most variety! Spinach and Tofu Feta, Chik'n Tandoori, and Texan BBQ just to name a few. Stop by next time you're in Discovery Bay for a feast of flavours!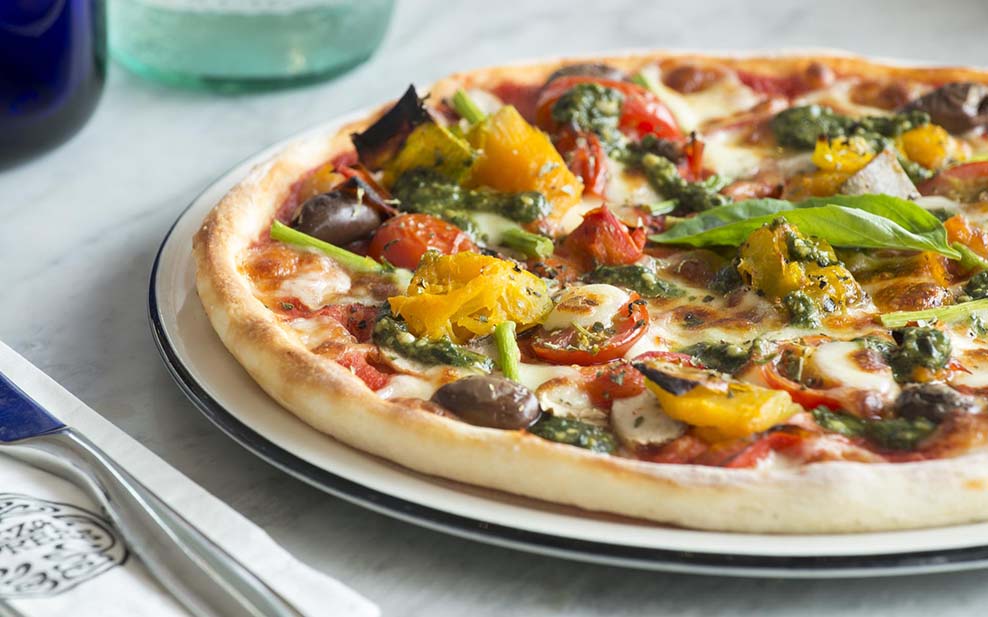 A Pizza for the veggie lovers out there. Loaded with asparagus, roasted pumpkin, mushroom, roasted pepper, cherry tomato, olive, garlic, basil pesto- this one is number 6 on our list for accessibility! With locations all over Hong Kong Island, Kowloon and Southside, you can pop in for this vegan pizza on a whim no matter where you are. Pizza Express also donates $8 for each GIARDINIERA pizza sold to the Hong Kong Cancer Fund.
Written exclusively for WELL, Magazine Asia
Thank you for reading this article from WELL, Magazine Asia. #LifeUnfiltered.
Connect with us on social for daily news, competitions, and more.