"Graziano, my brother!," Roberto exclaims as he reaches out for a warm Italian embrace. He is arriving for an afternoon drink with a friend at Ciak, a laid-back Italian restaurant in the heart of Hong Kong's central district. "Right this way, my friend," Graziano says leading the way to a table in the middle of the dining area. Upon his arrival there is a slight yet evident shift in the atmosphere- the wait staff seem to move with more energy, chatter raises by the bar- everybody seems to settle into a more comfortable flow.
It may seem like an unexceptional moment- and in the context of the many interesting experiences of his life, it is. But there is certainly something exceptional about Roberto Guidetti. Guidetti, the CEO of Vitasoy, one of Hong Kong's most storied drink brands, has filled his life with rich experiences and connections across the world. From his start in Italy, to the UK, America, mainland China, Taiwan and now his home in Hong Kong, he has a track record for building positive relationships and connecting with people of all backgrounds. Moreover, through purposeful action and continuous self-learning (including his self-study of Chinese), Roberto has forged a career in business that has delivered thoughtful and impactful leadership to the organizations he has worked for- from his climbing of the ranks of P&G, to his transition to Coca-Cola and now his position as leader of one of Hong Kong's most storied brands.
In this WELL, WHO profile we dive into Roberto's background, his stimulating career experience, and the work he is doing to continue to evolve Vitasoy into a leader in sustainability and positive business culture. Roberto's life experience and the lessons he has learned along the way offers inspiring insights on how to set and build intention in one's life, connect with others honestly and constantly learn from one's mistakes. We hope, like us, his story fills you with energy and determination to push ahead and stay on a steady path of growth- personally and professionally.
Roberto Guidetti was born in the northern Italian city of Bologna. His parents both worked full-time- his father at a company that produced packaging machines, while his mother worked in the textile industry. From a young age Roberto was exposed to his parent's strong work ethic, often joining his father on his trips into the company's factory. "He used to bring me to the factory on Saturday mornings to see the lines of production," he reminisces.
When not playing outside with neighbourhood friends, Roberto enjoyed spending time reading comics and tuning into his favourite radio show "Hit parade." "Thank god they had all the top US and UK hits….although the  funny thing is was I did not understand the lyrics, it's only later that I actually understood the meaning of the songs I was listening to," he remembers with a chuckle. "At the time I just felt the energy and enjoyed the melody."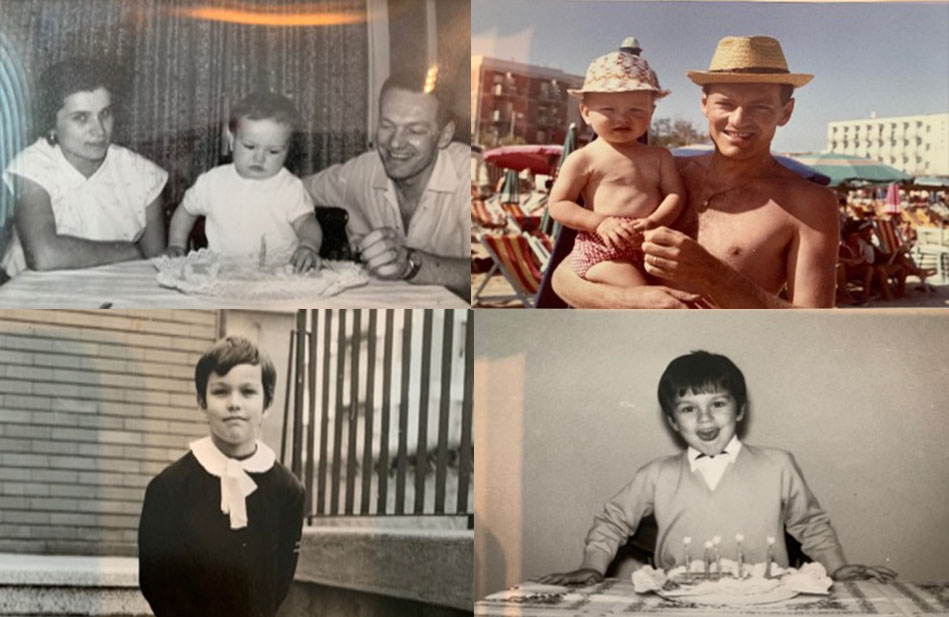 Music, along with books and movies, gave Roberto a taste of western culture outside of Italy, which sparked his interest to learn English. "Either you feel curious [about English] or you don't and I always felt a certain attraction to learn more." He was lucky enough to have a few inspiring teachers throughout his early years; including one in high school named Don Fabrizio, who was reminiscent of Robin Williams character in Dead Poets Society. The most constant guiding force in his early life, however, was his parents. "My parents were the biggest example for me, perhaps unconsciously…I have always seen them working. They didn't go to university and had a determination for their son to attend." After working hard in high school, Roberto entered Bologna University, one of the world's oldest upper education institutions renowned for its urban campus in the heart a gothic city.
College life gave Roberto some needed independence and a "new beginning" in a stimulating environment. "Bologna is an interesting city… The people are naturally friendly… my classmates came from all over the country…it was quite a happy time," comments Roberto. Focusing on economics and commerce as his majors, Roberto was intent to further foster his understanding of the outside world. Through school he was able to travel to the US- including Florida, California, and Hawaii for exchange programs. Towards the end of school, he set his sights on business school. "I wanted to use an MBA as a bridge to enter multi-national companies," he remembers. "That lead to me studying for an MBA in proper management at CUOA Altavilla Vicentina, a school outside Venice."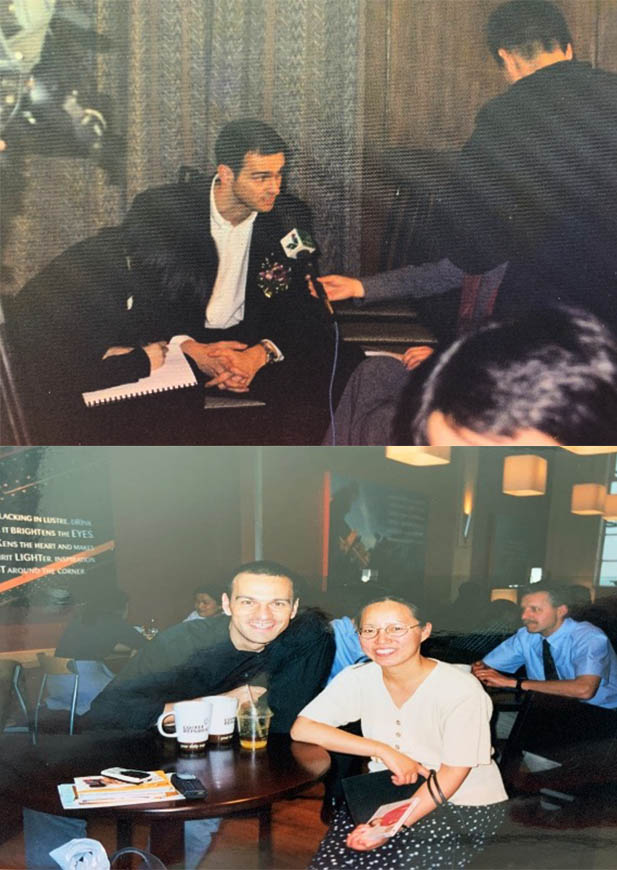 Towards the end of his MBA, Roberto started to look for opportunities in Rome and Milan- competitive markets that attracted scores of young Italians eager to get international experience. "P & G had an open position, they were bringing in 20 people out of 2000 to interview," he remembers. Roberto sent his resume without response. So he sent it again and again, 5 times in total. His persistence caught the attention of the hiring manager. Combined with his qualifications he decided to bring him on right away. Just days after completing his MBA, Roberto arrived in Rome, ready to start his first job.
Little fish in a big pond
"At the end of 80s in Italy there was this concept that the borders were coming down, there were opportunities to live a more international life… it was an exciting environment," said Roberto. But with the excitement also came pressure to carve your own way. Arriving to the P&G office, Roberto at first felt a bit out of his depths with the fast pace of work in a busy city and the level of spoken English in the office. But the structure of P&G in those days helped him learn what he needed to do to improve and excel, "One thing at the company is you would always know where you were standing and that was incredible, although a bit overwhelming at the beginning… it was an up or out kind of environment… performance was important," he remembers. Unlike many traditional Italian companies who valued seniority and tradition, P&G was a functioning hierarchy designed around producing results.
"I started off as a brand assistant, worked my way to assistant brand manager and then brand manager," comments Roberto. "I started to become friends with international brand managers. I would start to ask questions about what it was like to work overseas…. I would ask these guys and ladies to lunch and really listen to their answers… at the end of these conversations, I said to myself, yes, why don't I try to make this happen."
His desire to get international experience coincided well with companies opening a European Headquarters in London. "I took a role managing the brand across 20 countries….it was quite interesting as there was no success model previously hence why some people were hesitant to take the job… I ended up spending 6 years….At the time I was working on Head and Shoulders, despite my hair now," laughs Roberto. While working in London and with enough salary to support more travels abroad on his own he started travelling outside of Europe, often on his own. He travelled on holiday to India with an Italian tour group, visited Japan for 2 weeks, set foot in Hong Kong and made his way to Thailand. "I went to some very characteristic places- you would come back and feel very very refreshed," remembers Roberto.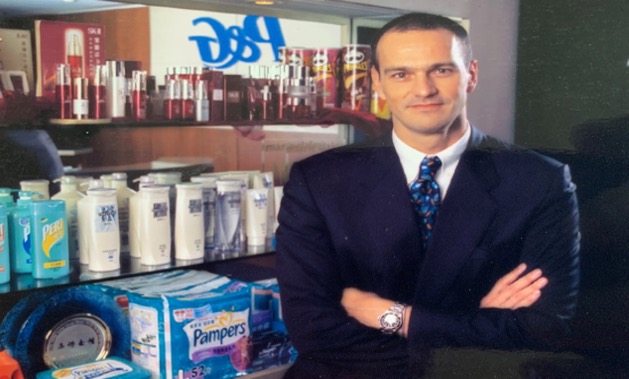 Stepping foot in Asia furthered his desire to learn more about the region and given P&G's global expansion he endeavoured to gain the opportunity to work in Asia. Without apparent opportunities to transfer he socialized the ideas with his friends at the company. After finding out that the company had plans to grow a team in Guang Zhou, China, Roberto decided to be make a plan to get transferred there. He knew, however, that the want to do it alone would not get him assigned there. "I started to study Chinese on my own in London to show I was interested, and also to so the local team could see value in bringing me over" he recalls. At the urging of mentors in the company he made going to China "his thing" and made sure that management knew if there was an opportunity, he was the man for the job.
The chance he was looking for presented itself in 1999, when a counterpart in Asia expressed interest in trading roles with Roberto. Without hesitation he jumped in- arriving in Guangzhou with his Chinese dictionary in hand and mind open for adventure.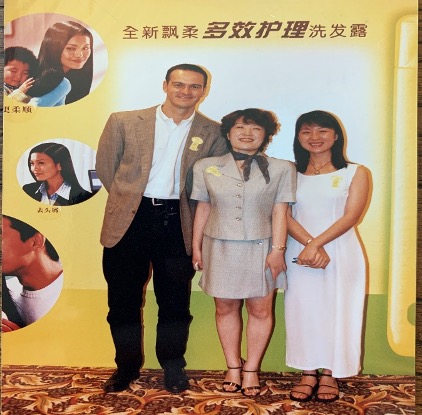 Keep on Climbing- Arrival to Asia
Guang Zhou at the time was in super-expansion mode, with new construction everywhere. The environment, while considered a bit "adventurous" for some of his European counterparts, was one he found incredibly exciting. He most treasured getting to know his local colleagues and experiencing the local culture in China that few foreigners – especially at the time – could get. "Guang Zhou as a foreigner was the most welcoming place…all the people you met had this thirst to get to know you, and being as helpful as possible to you… it was an amazing experience," he recollects.
After 3 years in Guangzhou, he was promoted to a role based out of Taiwan where he moved to head up multiple brands for the region, including skin care, baby care and integrating the Gillette operations into the local business. His time between Guangzhou and Taiwan meant many trips through Hong Kong- where he had a habit of staying with friends on the weekend. "Hong Kong is a place that has always been quite present in my journey," Roberto says, "at that time was such an exciting and dynamic place."
During his tenure in Taiwan, he was also fond of taking trips to Shanghai to see friends. It was on a night out in Shanghai that he met the love of his life, a Shanghainese woman named Wen Ting. Despite the distance- he did live overseas after all- Roberto committed to make it work and see her regularly. "I would tell her, yes I'm in Shanghai for the next few and of course this I didn't really have those plans. But I wanted to see her…. So I would leave Taipei on Friday around 12, get to Shanghai at 8-9pm and then leave for airport Sunday afternoon and arrive back in Taiwan at 9pm… Actually, as soon as I left Taiwan, they opened direct flights," he says shaking his head and laughing.  
Roberto and Wen Ting's romance blossomed through their commitment to see each other, often in Hong Kong, which was the most convenient meet-up point. Motivated by his desire to be closer to Wen Ting, as well as continue his career journey, Roberto started to consider options that would take him back to mainland China. He came across an opportunity through a friend at Coca-cola who connected him to the mainland business unit looking for an executive of his calibre to come on board. "As soon as I got my offer from Coca-Cola, I flew to Hong Kong and proposed… I had just landed… I did it at an Italian restaurant here in the city."
Upon moving to Shanghai to take the new role, Roberto would learn things operated quite differently than P&G. "At P&G there is a playbook for how to do everything.. at Coca-Cola when asked how they do something, the answer was "it depends." The company culture at Coke was very agile, emphasizing problem solving and team work to get things done. "I found the ease of connecting with people in the system very natural…it has an element about focus on product execution that was unique." It took some adjustment time to figure out to operate within the new culture and workplace environment. Once comfortable, however, unsurprisingly Roberto thrived, moving up the management chain to a position in Beijing and then back to Shanghai to run all of Coca-Cola's mainland operations, including the growth and P&L results of all the JV partners.
When asked about his time at Coke, he shares "Coca-Cola was incredible, I am so grateful for my 6 years there." He is most thankful for the trust of the head of mainland China, Doug Jackson. Upon taking the role in China, Jackson trusted Roberto to take on the responsibility of his new role, despite having just arrived from P&G. "To his credit he gave me the chance, he appreciated the fact that I was seriously motivated to contribute, and I knew China," he remembers.
While running the mainland business division in Shanghai, Roberto was approached by Vitasoy to discuss their upcoming CEO position. At first, given his commitment to Coca-Cola Roberto was unsure. But upon meeting founder Winston Lo, the chairman of Vitasoy, he discovered "the relationship naturally had some chemistry." "It was difficult because I wasn't unhappy in my role…but I felt there was a real opportunity (with Vitasoy) to connect personal and professional in a stronger way," explains Roberto. Vitasoy checked all the boxes- "they passed the test for competence, commitment and values." It also helpful to have the CEO stepping down, prepare him for everything he needed to know for the role. "It was the best handover I've had in my life," he states.
Stepping up as CEO- Vitasoy
Vitasoy's original purpose is a big reason why Roberto was drawn to the company. Founded in 1940, Dr. Lo Kwee- Seong started the venture with the intention of providing healthy, drink- form protein for Hong Kong and China. Roberto explains, "our founder saw that the traditional milk industry model would not easily work in China… due to the unique set of factors including climate, land, water, etc." Dr. Lo saw another way to provide plant-based protein, without the taxing environmental and health risk constraints, observing that "China already had its cow: the soybean, which has been providing nutrition to Chinese people for thousands of years", Roberto points out. "The original intent of the company was to help make protein affordable." "80 years later, with the rise of climate consciousness this story is extremely relevant," he remarks. Part of Roberto role as he sees it is to "re-emphasize the importance of the original purpose," and apply the principles in a modern context and framework.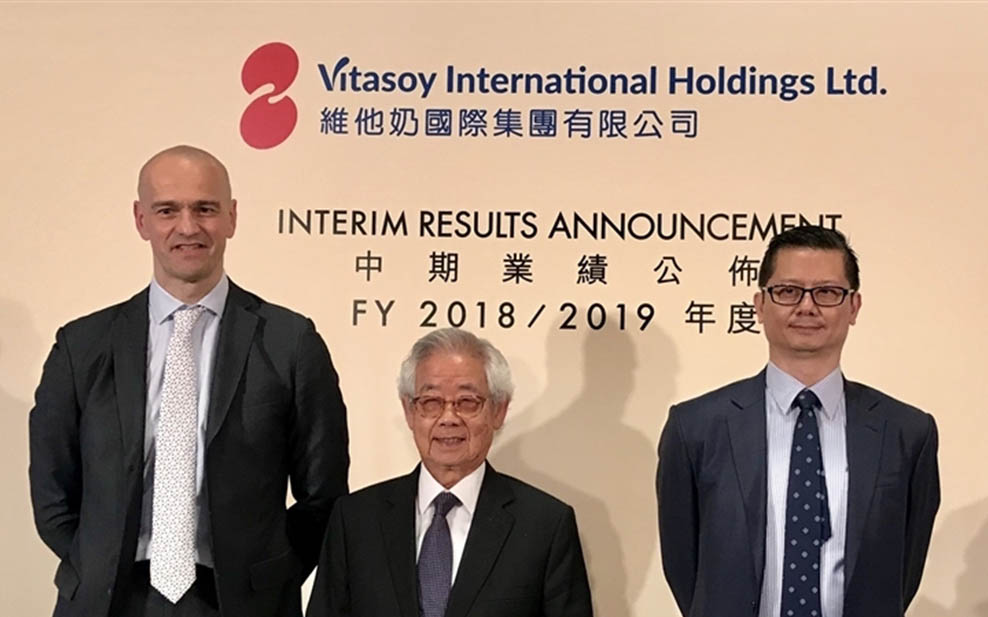 Since becoming CEO, Roberto has laid out a plan for action to further drive the company's core focuses. "At the beginning we thought about how we could continue the success, we thought about what it is we could continue to direct the company towards… we decided to deliberately advance our plant-based portfolio, its nutrition and taste and its sustainability, and tie that back to our original purpose." Leveraging his knowledge from P&G and Coca-Cola, Roberto and the team renewed focus on the strengths of the company, brand equities, product quality and innovation, manufacturing competence and supply chain efficiency.
Roberto and the team saw an opportunity to drive the plant-based portfolio in mainland China and Asia and at same time accelerate progress in sustainability including starting objective ratings from ESG (Environmental Social Governance guidelines) agencies. "In addition to best practices that the company was already applying, the trigger was the new reporting guidelines set out by the Hong Kong stock exchange that called for a more systematic approach… We connected sustainability to our purpose and devised a framework to focus on the way are making our products, what's our footprint in making them, are we reducing our energy, managing our packaging and supply chain, emphasizing diversity and inclusion etc…" Roberto explains.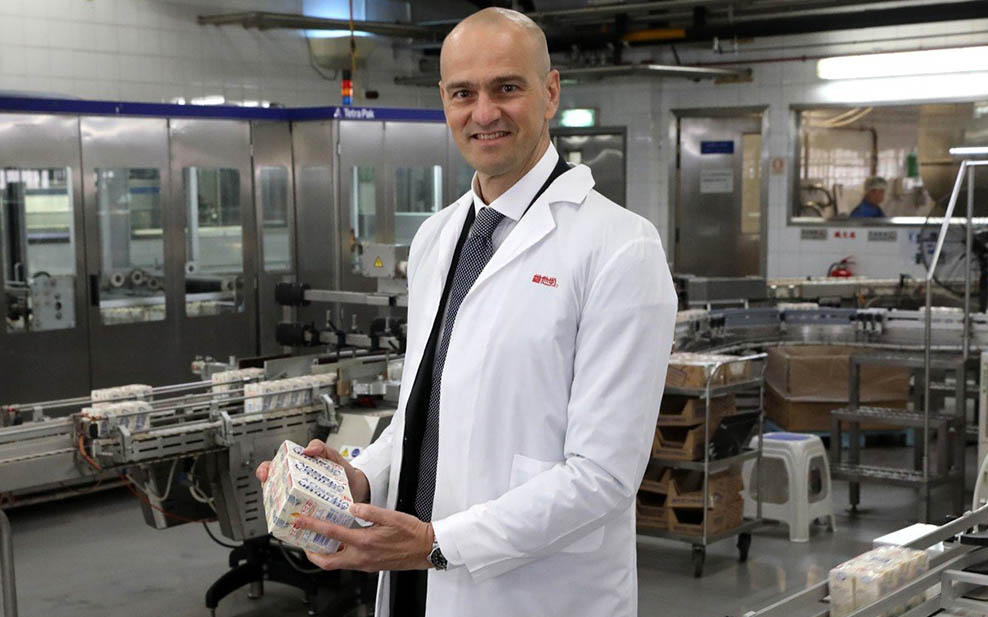 Since beginning their "ESG journey" Vitasoy has been steadily improving on the KPIs of their unique sustainability framework, "Making the right products" and "Making products the right way". This has involved increasing the health of their portfolio increasing the % of nutritious plant-based beverages (96% in 2020/21) and moderate to zero sugar formulations (82%); starting pilots of recycled PET packaging, paper straws, and working with partners on packaging collection, recycling and education; reducing the amount of resources used to produce its products versus the base set in 2013/14: water (-22% in 2020/21), fuel (-18%), electricity (-12%), starting to adopt renewable energy for part of its energy requirements (solar system installed in plants in Foshan, mainland China, Hong Kong and Singapore), adopting sustainable sourcing of materials and farming guidelines for its soy and tea contract farming, and issuing comprehensive policies to discipline its various functional activities. Their work has been paying dividends- Vitasoy currently rank in the top 30 out of the 2000+ companies on in the Hang Seng index for sustainable operations. They were also recently selected to be in the Dow Jones Asia Pacific Sustainability Index, moving to the top half of the scale. In 2020, independent think-tank Corporate Knights rated Vitasoy in the top 100 sustainable companies globally, the only Hong Kong company to make the list.
While Vitasoy's efforts have begun to be recognized there is still much work to do according to Roberto. "At times it is a hurdle for some companies to go in this direction, you have to prioritize small vs. big goals… it becomes quite technical… it's not something that takes 6-9 months, we are talking about years," he explains. "We are interested in amplifying our ESG performance in order to create an environment where more Asian companies will be interested in going this direction." For historical reasons ESG has been a western centric guideline and practice, but as Roberto points out for meaningful change to happen globally to address climate change Asia must get on board. "Asia being Asia, population-wise, land-wise, climate-change wise, the bulk of the solutions need to come from here," says Roberto.
Roberto and his team see Vitasoy as well positioned to continue their growth and impact in the region. "In the context of the greater market, there is a huge amount of opportunity to continue to scale up," he explains. "We've are now about one billion of USD, whereas 7-8 years ago we were 500 million. For context in China the competition is 5-10 billion USD of turnover, globally competitors are in the 20…30…50 billion. So, there is still massive growth potential…China is the most natural opportunity for the company," states Roberto. The company's strong connection to purpose bodes well for attracting new hires and retaining top talent. "When we interview candidates for positions across the organizations, we are increasingly getting asked "How real is your commitment to your purpose?" We are very happy when we are asked these types of questions… This extends to our customers as well… it is candidates, it is stakeholders, its customers, we can show how we go deeper and pass the test," Roberto proudly states.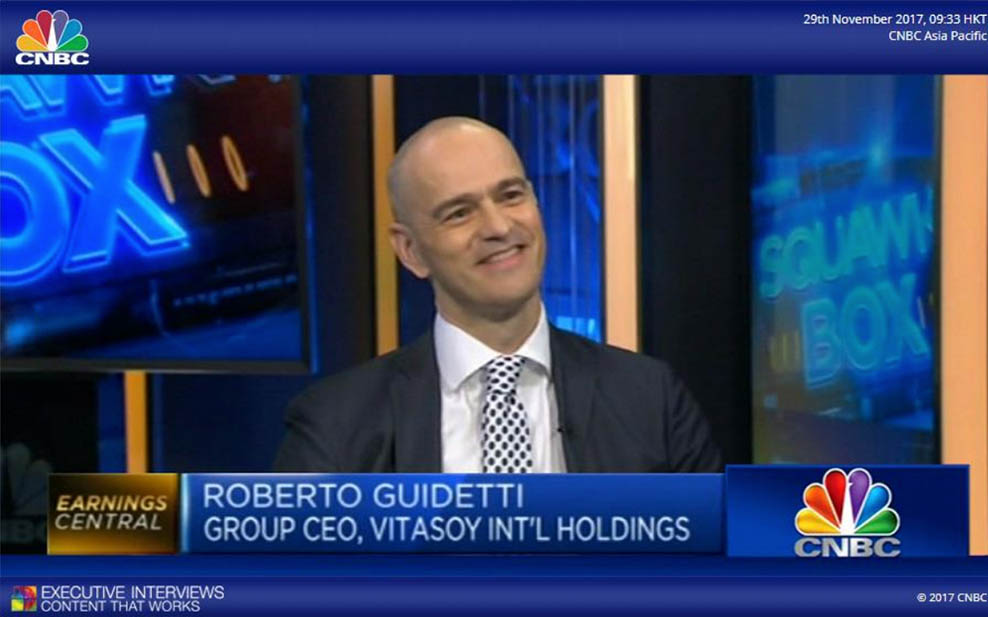 Roberto sees the industry becoming part of the solution, despite a history of rather grim environmental impact. "I am by nature a positive person… overall our sector is accelerating in the right direction," he points out. "As Bill Gates points out in his recent book, it's not just about unplugging but replacing…. This will be driven not only by start-ups, but by big and mid cap companies like ourselves accelerating the shift…. There needs to be more amplification and example setting," Roberto explains. "We are not obsessed by short term growth at the expense of long-term results. We want to grow faster than the market growth rate, but do so sustainably," points out Roberto.
Personal growth- life advice
Finding purpose and living with clear direction extends to his personal life, where Roberto treasures his family. Wen Ting and Roberto have shared a happy and supportive marriage, raising three kids together. When he gets free time in his busy schedule, he enjoys staying active- going to the gym, lifting weights, and enjoying the outdoors in Hong Kong.
He also draws strength and encouragement from his wide network of friends across the world. "I really believe in friendship…having a "give first" mentality has been very rewarding… believe it or not I've been best man at 6 different weddings," Roberto says with a laugh. "Friendship is a major factor in mental well-being… you invest emotionally, even if you don't live in the same place," he comments. He still maintains a close relationship with his parents, who have visited him for at least a month everywhere he has been. "Subconsciously having my parents visit has given me such strength."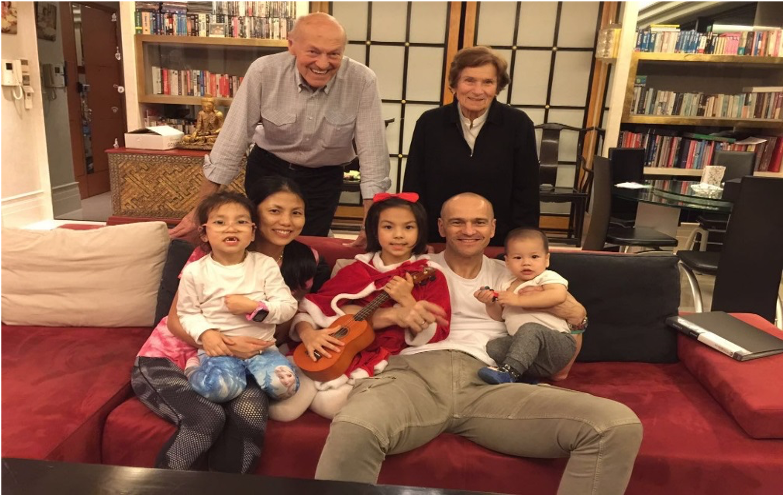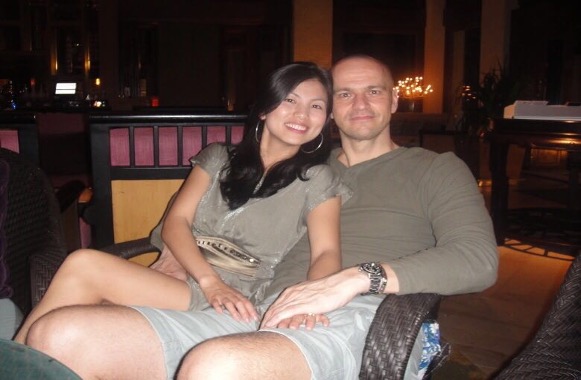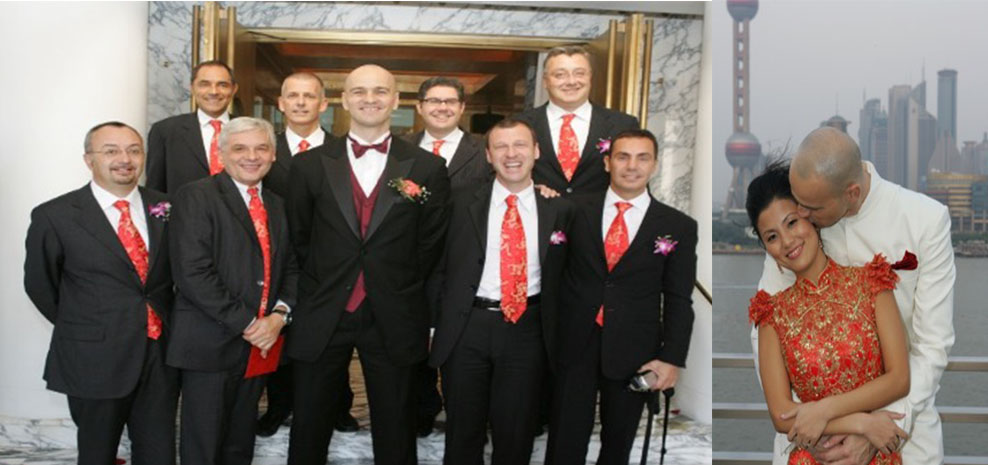 Like his days listening to music and reading in Bologna, Roberto still enjoys new inputs of art and ideas to stimulate his creativity. "Whether it's music, reading or movies, I like staying engaged with how the art world is moving," points out Roberto.
Of all the lessons he has learned along his journey a few stand out. "First is open to critiques and self- improvements. It really is so healthy." Keeping an open mind and listening to others feedback is one reason how Roberto has been able to communicate so well with his colleagues. Secondly, "Be really sure with yourself… what you want to do and why you want to do it…. Be steady… being passionate is great but you need to execute." Building off of that, "If you want to do something than think about how you can add value for others, what are you doing to qualify yourself? Why do they need you?" And lastly, "once you decide, your passion is your equity. You need to let people know what you intend to do. Don't be quiet about it. State "I am here and this real and opportunities will come their way," explains Roberto.
"Be really sure with yourself… what you want to do and why you want to do it…. Be steady… being passionate is great but you need to execute."
Roberto's work with the team has already had a measurable impact on Vitasoy, which will no doubt continue as the company continues its path of sustainable growth. To Roberto, however, it is important this is compatible with his personal and family life: "I'm not perfect and I'm very aware of it…. But I'm committed to continuous improvement… like ESG."
To learn more about Roberto and his work with Vitasoy:
Connect with Roberto on linked-in
Visit

www.Vitasoy.com

Check out this press release on Vitasoy's inclusion in the corporate knights global rankings…
Finally,
Here are a few quickfire questions and answers to help you get to know Roberto better. We asked Roberto to say the first thing that came to mind when we said the following words. His Reponses are in italics.
Passion- plant based
Bologna- Home
Challenge- life
Hong Kong- home
Love- Wen Ting
Coca-cola- Great
Sustainability- passion
Leadership- passion
Aspiration- Make a difference
Vitasoy- beautiful
Purpose- must
Fatherhood- beautiful
ESG- exciting
Future- optimistic
China- love
To read more WHO? Exclusives with inspiring leaders click here.
Written exclusively for WELL, Magazine Asia by Jackson Kelleher
Thank you for reading this article from WELL, Magazine Asia. #LifeUnfiltered.
Connect with us on social for daily news, competitions, and more.