A look into an endurance athlete and plant-based eating by a dietician and nutritionist Francesca of @coconutandwhat.
9 minute read
My husband grew up in South America on a diet heavy in beans, rice, root vegetables, superfoods, fresh fruit, and of course several beef-based BBQs. I'm not a fan of consuming land animals, so from the beginning, I knew this romance would have some diet-related challenges, but nothing too big for us to conquer.
I didn't cook animal meat at home which made it so much easier for us to just eat the same thing – mostly plant-based wholefoods with some cheeky vegan products in the mix. This also included my husband making a transition to going gluten-free at home for my benefit too.
He changed overnight, just like I did, and I was totally surprised and very pleased. We had long conversations about the industry, watched lots of documentaries, and read through the literature. He didn't need convincing and it certainly was not my intention to push anything upon him.
I find that entering the conversation around a meat-free diet from the right direction and at the right time for a person can make them
click and stick.
The plant-based market is expanding in many countries, with many customers in vegan restaurants being non-vegans. With the increased availability of plant-based alternatives, many traditionally animal product-based meals like pizza, sausages, burgers, tacos, quesadillas, etc. all can be veganised.
Elite athletes and plant-based diets
It's only been in the past few years that so much public information has been released about the plant-based lifestyle for elite athletes. This science-based, informational approach has awoken many to make a change in their diet and lifestyle.
For professional athletes, they go through extensive daily training, constant weighing, tests, body measuring and health plans. Training programs comprise of a 3-4 hr session per day split into two, adding on weight and gym sessions 2-3 times a week and one to two games.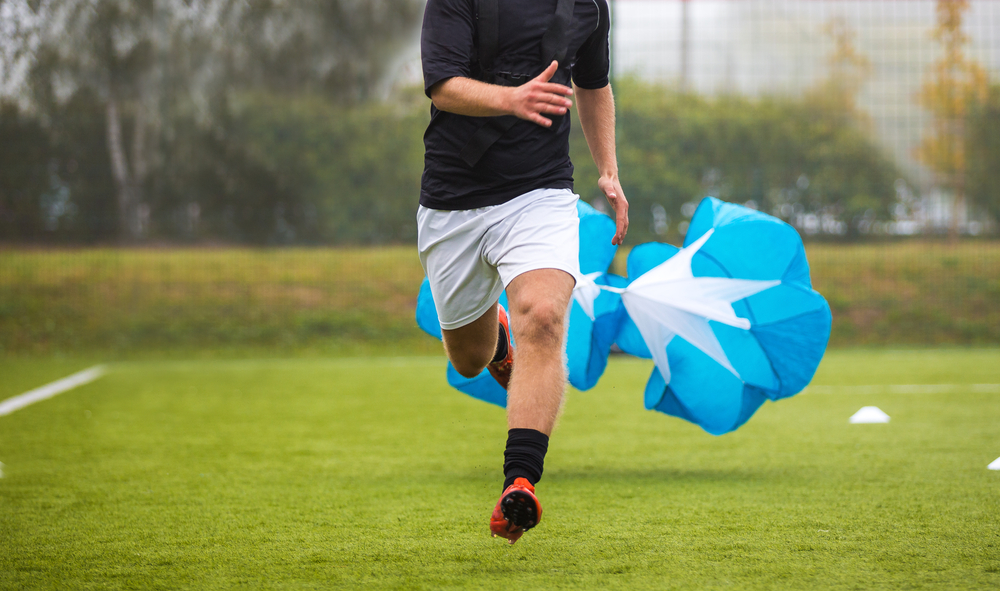 As a nutritionist, the first place I started was in the kitchen, creating healthy whole plant-based meals by focusing on micro and macronutrients and cooking something different for pre- and post-workout. I did extensive research into endurance-based options for items that will help to sustain and repair his body.
For example: beetroot, which is packed with nitrates, ensures more blood flow by allowing vessel dilation into the muscles, thus increasing capacity and lowering the amount of oxygen needed.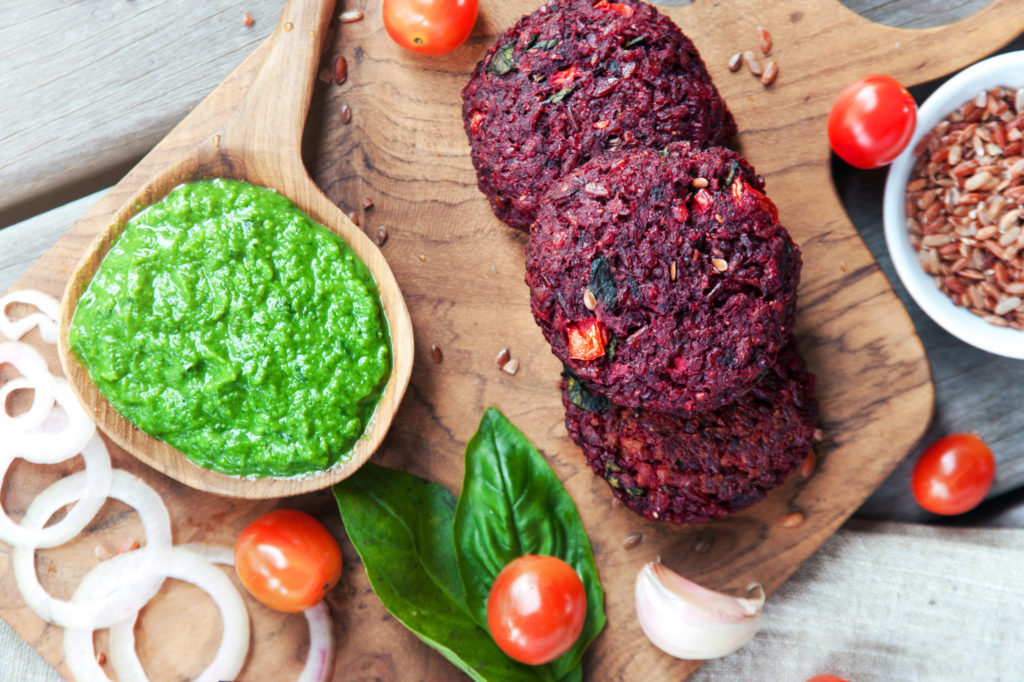 Some benefits my husband has seen in the past three years have been healthy fat loss, a gain in long and lean muscle, satiety, lowered cholesterol, less leg cramping, feeling lighter on his toes, better quality sleep, less bloating, faster recovery, enhanced taste and smell receptors, and a better sex life! As you might have heard in some documentaries this is true, and it makes complete sense.
By ditching products with animal hormones, industrial antibiotics and indigestible components, and instead eating foods high in plant enzymes, nutrients and vitamins can only increase blood flow to all areas of the body. There is nothing less manly than if you cannot get it up! Forget about the stone-age, hunting and cavemen; you do not need meat to be a man. There are so many options now and food is readily available to us.
Protein
Protein quality is determined by its amino acid profile. Proteins are made up of 20 amino acids. Our bodies can produce 11 of these non-essential amino acids, but not the other 9. These are essential to good health and body function and must be consumed. Protein intake is measured at around 25–30% of total daily calories and endurance athletes need around 1.2–1.4 grams per kg of their body.
High protein plant-based foods include: Hemp, soy, pea products, ancient grains, grasses, mycoproteins (derived from fungi), leafy greens, nuts, seeds, legumes, sprouts, root vegetables (including maca), sea algae, cruciferous vegetables (broccoli, cauliflower, cabbage, and kale), and avocados.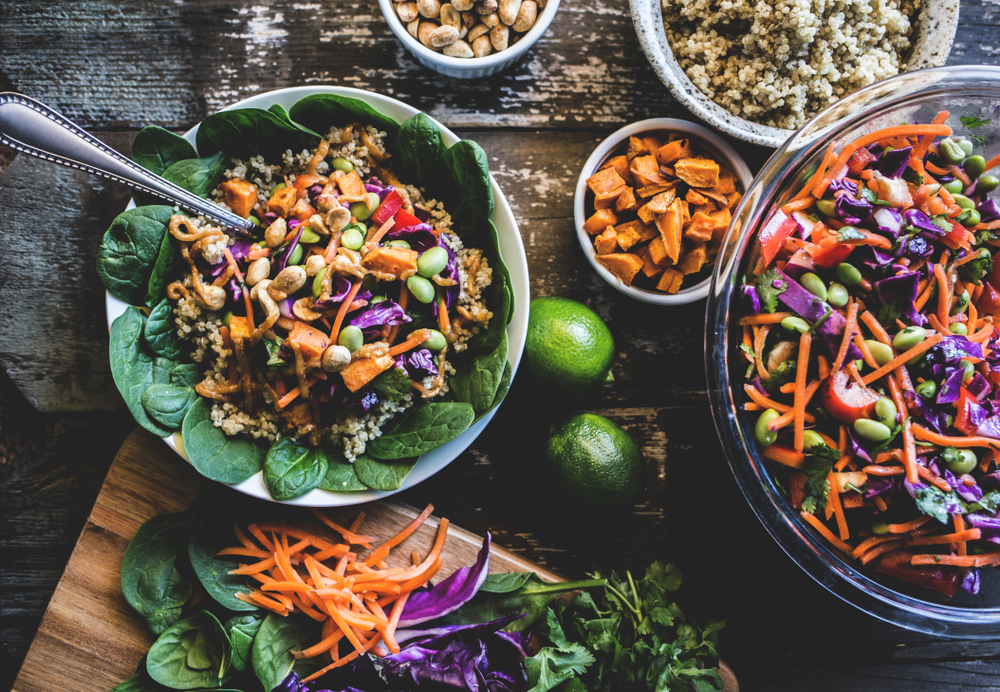 Recovery
The dynamic muscle tissues in our body are constantly being broken down and rebuilt. Foods high in magnesium help to relax muscles. Foods for post-exercise / post-match normally include:
Bananas (loaded in carbs and potassium)
Beer (antioxidants and electrolytes)
Nuts (help raise glycogen)
Pre-match / pre-event preparation starts 2 days before with loading up on complex carbohydrates such as whole grain pasta or oats, lots of water and no alcohol.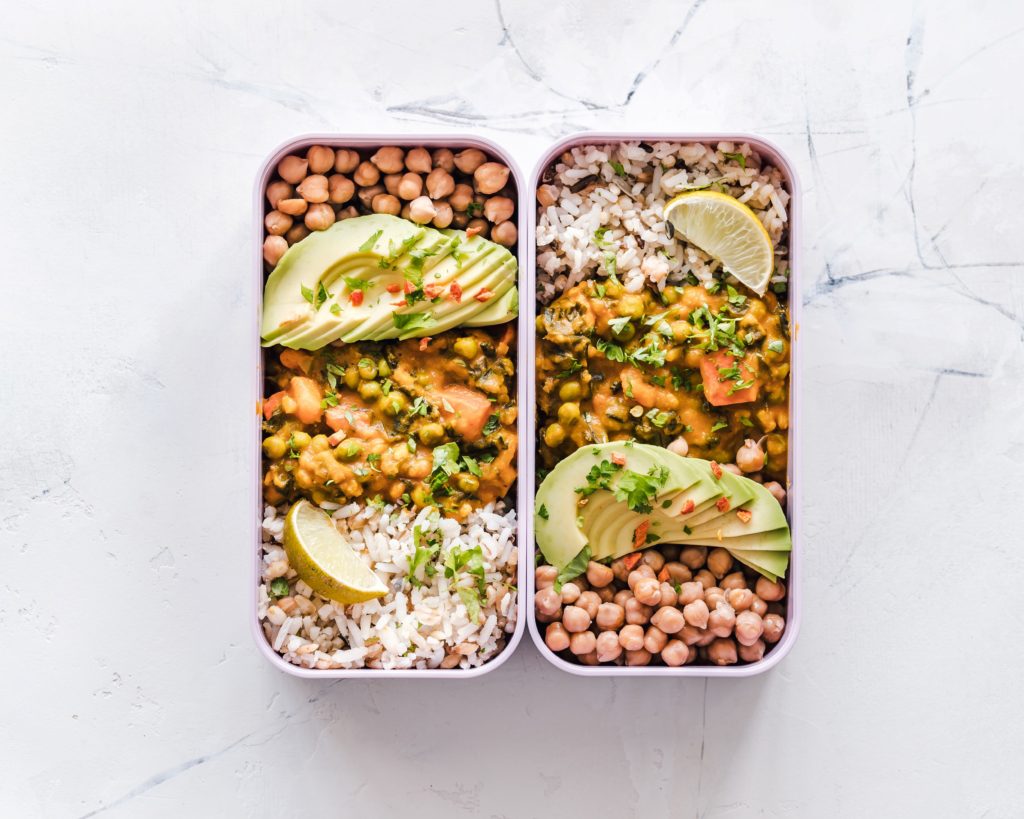 A typical food-day in a life of a vegan elite athlete:
| | |
| --- | --- |
| Breakfast | Pea protein smoothie with nut based milk |
| Snack | Protein bar / Dates |
| Lunch | Veggies with Grains, Bean salads / tofu |
| Snack | Fresh Fruit / post workout probiotic recovery shake |
| Buddha Bowls | Grains/Starch with 3 different types of high fibre and high protein veggies and home-made dressing |
| Drinks | Water / Black Coffee / Rehydration drinks on game days |
| Snacks | Fresh Fruit and herbal tea |
– This will normally equal around 3,500-4,500 Kcal daily
Remember that it only takes 21 days to form a new habit and along with this, taste buds change for the better too.
If you have any questions head over to @coconutandwhat for more information
– Francesca
ABOUT THE AUTHOR:           
Francesca is a British national, living in Hong Kong. She is a passionate and qualified dietitian, teacher, gut health coach, Chi Nei Tsang therapist and events manager.
With her years of research, travel and study, Francesca has now built up enough knowledge to help and inspire others, using an all-natural, gluten-free and plant-based lifestyle with more than 18 years ago personal experience. Francesca hosts an array of workshops and sessions for kids and adults in schools, health stores, and clinics.
Written exclusively for WELL, Magazine Asia by Francesca
Thank you for reading this article from WELL, Magazine Asia. #LifeUnfiltered.
Connect with us on social for daily news, competitions, and more.