The good news is that as this crisis has intensified, so too has our awareness and desire to address it. One of the most discussed means of doing this on a consumer level is using alternative materials that won't lie around polluting the planet indefinitely if or when we throw them away. And recently, one type of material being increasingly touted as a "solution" is bioplastics.
As their name suggests, bioplastics are (typically) derived from plant-based starches, unlike conventional plastics which are derived from crude oil. This (in theory) means that they can be broken down faster and easier by natural processes. Given that the centuries-long lifespan of conventional plastics is big part of what makes them so polluting, this degradability has become a major selling point for bioplastics. After all, if your shopping bag can break down naturally, surely you're not killing any sea turtles by using one, right?
In truth, the question of bioplastics' eco-friendliness encompasses much more than whether or not they can biodegrade. There are also the questions of proper disposal, what conditions they need to biodegrade and to what extent are they truly plant-based?  And on several of these points, bioplastics often come up short. It's a complicated issue with a lot of confusion and misunderstanding around it.
WELL, here we aim to help you to understand what bioplastics really are and demystify some of the claims around their so-called 'eco-friendliness'.
Bioplastic is an umbrella term for over 20 groups of biodegradable plastic polymers, of which only 3 are produced on a mass scale, the most common being PLA (polylactic acid). The main (but usually not sole) component of these is starches derived from agricultural plants like potatoes, sugar cane and corn.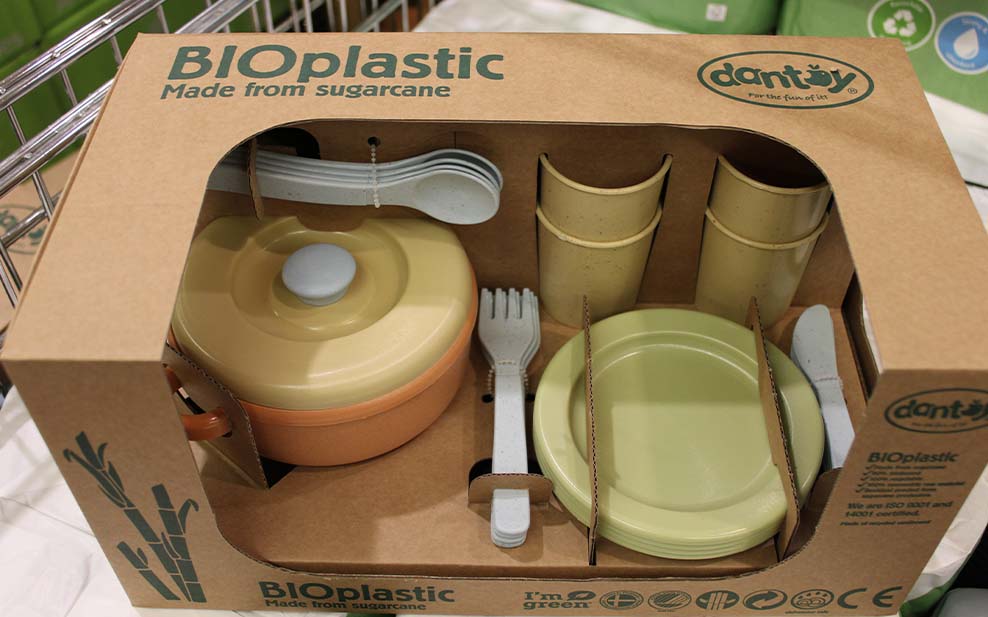 Bioplastics typically come in the form of single-use, disposable products such as bags, cutlery and food packaging. According to a 2020 report by Greenpeace East Asia, 59% of bioplastics are used for packaging.
Two terms that are commonly used to describe bioplastics are 'biodegradable' and 'compostable', which are often used interchangeably. But for the purposes of proper disposal, it's important to know that they actually mean different things:
Biodegradable: Material that can be broken down by fungi, bacteria or other microorganisms via natural processes.
Compostable: Material that will biodegrade under specific conditions, within a specific time frame. This often requires an industrial composter or a home composting facility.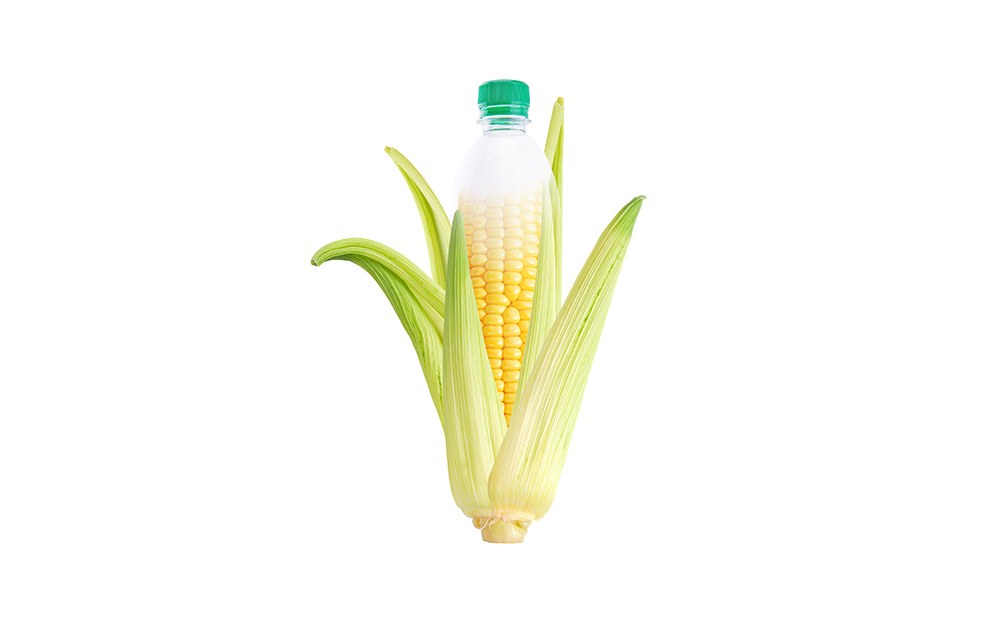 Bioplastics' biggest claim to eco-friendliness is being made of plant matter and thus supposedly degradable. But that's actually not completely true.
Despite being marketed as plant-based, none of the plant-based bioplastic polymers used commercially today make up the entirety of bioplastic products. Usually, these are blended with other polymers to improve water resistance and tensile strength, including ones derived from fossil fuels. In fact, around one third of so-called bioplastics are actually made partially or even largely from petrochemical components and may not actually be completely biodegradable. Oxo-biodegradable bioplastics –which are designed to break down when exposed to air and sunlight– are a good example of this.
"It's fossil-fuel based with additives to make it break into smaller and smaller pieces more quickly, which is not helpful because it just means that it becomes microplastics at a faster rate" says Dana Winograd, co-founder and Director of Operations for Plastic Free Seas.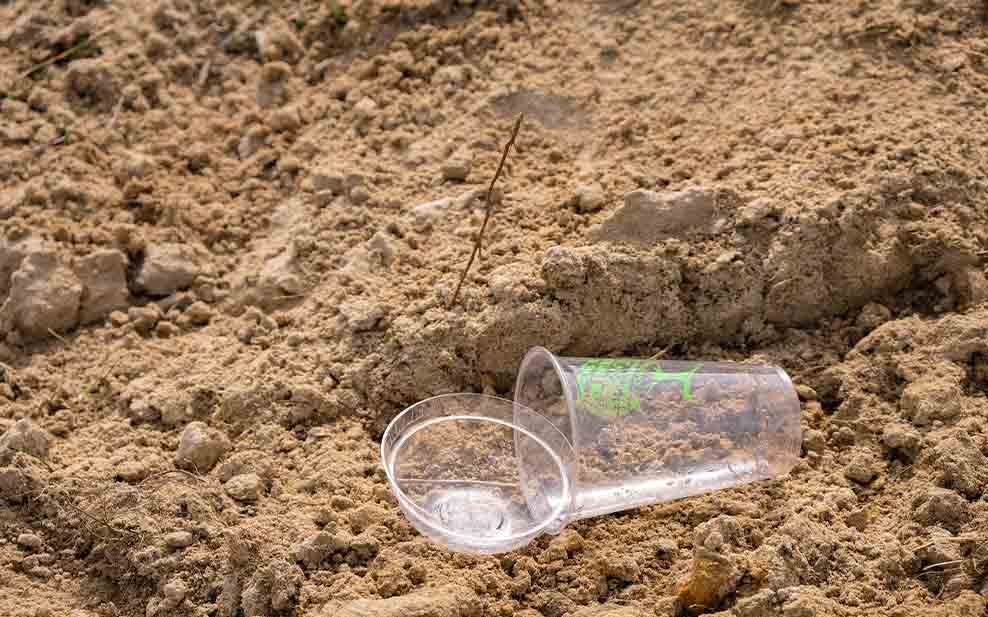 Even if a bioplastic is mostly plant-based, that doesn't mean it will degrade quickly or in all conditions. The vast majority of compostable plastics, for instance, require carefully managed temperature and humidity conditions to break down, with only a small proportion being home compostable. Similarly, biodegradable plastics have been known to last for more than 3 years in the environment, largely undegraded.
"Bioplastics will only fully biodegrade when they are in an environment that they've been created to biodegrade in" Winograd states. "It's not [like] it's just going to be sitting out on the street and biodegrade."
Such an environment does exist in an industrial composter, which creates the conditions needed for the rapid breakdown of bioplastics. Unfortunately, not only are they far from guaranteed to reach an industrial composter under current collection and disposal systems, but some countries and cities don't even have one. Nor can all industrial composting facilities accept compostable bioplastics. In a 2018 survey of 300 such facilities in the USA, only half could take compostable bioplastics.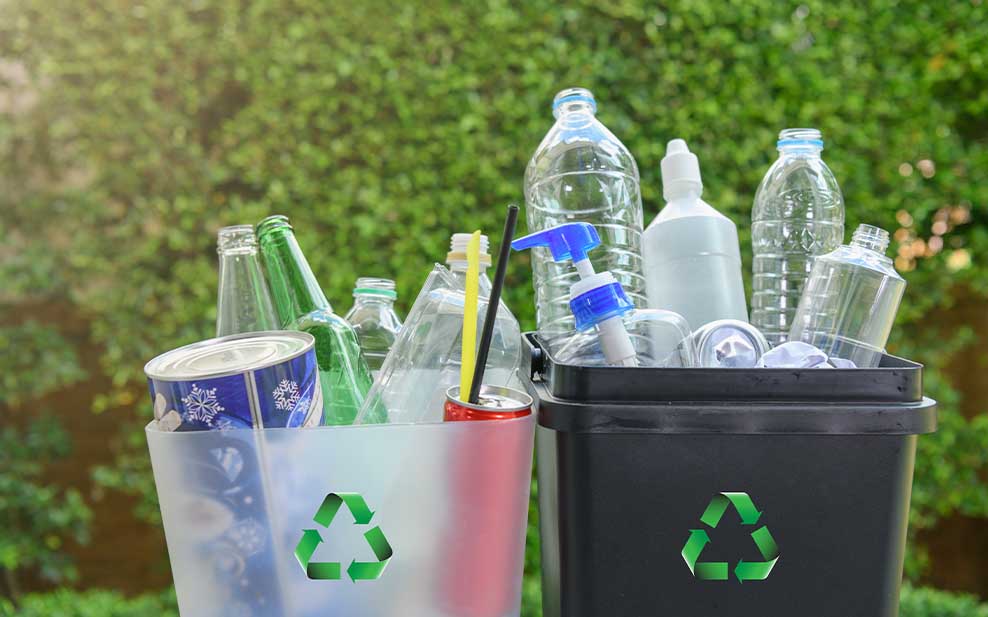 Even without all of these problems, bioplastics are still nowhere near the point of being a real solution to the plastic pollution crisis yet. The cost of their production is more than twice that of conventional plastics, which conversely have gotten cheaper to make as the price of crude oil drops. As a result, they are nowhere near as widespread within the market, comprising only 0.5% of all plastic packaging. Bioplastics also do not look appreciably different from conventional plastics, meaning that without clear labelling, consumers may dispose of them in recycling bins meant for conventional plastics. If both conventional and bioplastics are then recycled into a new product, then that product will be weaker and less well-performing than if it were only made from conventional plastic.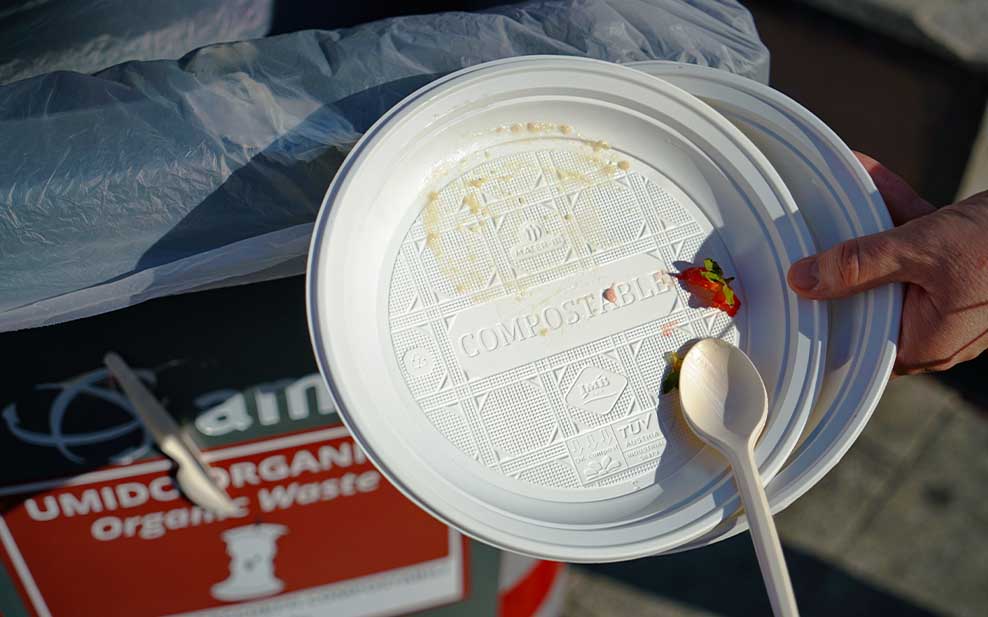 It's not that bioplastics have no environmental benefits to them. When disposed of properly, they are indeed far more degradable than conventional plastics and anything that helps reduce our use of fossil fuels –even if only a little– is a plus for the planet.
The problem is that the systems needed for proper disposal are not efficient or widely available enough yet, nor is public understanding of the true nature of bioplastics great enough to ensure responsible disposal. So effectively, as things stand now, bioplastics are only a very slightly less polluting form of plastic, demand for which is predicted to increase to 550,000 tonnes globally by 2023.   
"It's not intentional greenwashing by the companies who are buying it and using it thinking that they're doing the right thing. It's because of a lack of education and awareness" says Winograd on the rise in bioplastic use. "But in essence, it does become greenwashing, because it's not the solution that they thought it was going to be."
There are a few things one can do to be a more responsible user of bioplastics. In Hong Kong, businesses like Vegware and Treehouse have started small pilot schemes to collect compostable bioplastics from their customers and dispose of them in small composting facilities. However, these are still only small-scale things at the moment.
Hopefully, collection systems like the ones being pushed by Vegware and Treehouse will become more widely accessible in the future. In that case, responsible disposal of bioplastics could become much easier. But until then, the best approach to using bioplastics is the same as using conventional plastics: Use reusable options whenever possible.
"I would suggest to consumers not to use disposables. That's my bottom line. Don't think that you can just switch materials from one to the other. Reusables are always going to be the best option" says Winograd.
Written exclusively for WELL, Magazine Asia by Thomas Gomersall
Thank you for reading this article from WELL, Magazine Asia. #LifeUnfiltered.
Connect with us on social for daily news, competitions, and more.