Having a solid group of friends that you can trust and depend on is one of the most important things in life. Good friends are not just "good". They impact your overall wellness, mental health, happiness and ability to overcome adversity.
Having a group of people that you can relate to and bond with can
Increase a sense of belonging and purpose

Boost happiness and reduce stress

Improve self-confidence and self-worth

Help in coping with traumas, such as divorce, serious illness, job loss or the death of a loved one

Encourage you to change or avoid unhealthy lifestyle habits, such as excessive drinking or lack of exercise

Motivate personal development
Living in a city as fast paced as Hong Kong, a tribe is something most of us need to thrive, over simply surviving. But when moving cities, countries, or just neighbourhoods, finding a new tribe can be hard.
So, how to you find the perfect mix of exhilarating, tolerant, honest, trustworthy, supportive individuals in this city? I can proudly say that I've managed to navigate the terrain and have come up with a quick list to help you find yours. Before I get into the "how", please allow me to share a bit of my own story to help you further understand the "why".
As an expat, I moved to HK three years ago from the US. Like many expat women, I was a trailing spouse in search of something to make me feel at home. I'm a mother of four, so one might assume that making friends for me is easy.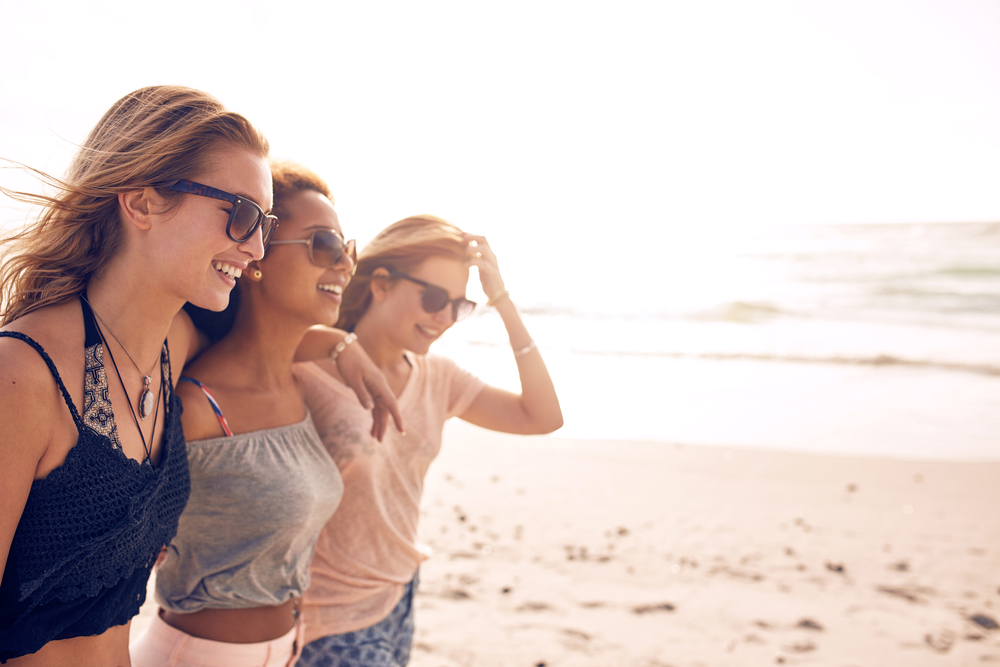 I wasn't looking for someone to share snacks with at the park while our two-year-olds ran around, or a group of PTA parents to play 'make idle small talk with' at school events. No, quite the contrary; the search has always been about finding my people.
My people may not be your people, of course, but there are some common denominators when seeking your tribe. Your tribe will "get you" – in that you share common lifestyles, interests, but more importantly, a sense of humour and values.
In my case, my tribe is primarily  a non-judgmental bunch. With these friends, I can be real, raw, and authentic. They (like me) have been known to eye roll at aforementioned school events, have openly chaotic moments, and can be partial to a cheeky glass of champagne before the inevitable return to our respective lives. I am sure you know the type. Your needs may or may not be similar to mine, but thankfully the method used to find these people is the same whether you're looking for an accountability partner, a bubbles buddy, or someone to be there when life happens, good and bad.
A process of elimination
A harsh-but-true reality, finding your people is a numbers game. Like dating, there will be good, bad and indifferent interactions. Keep your needs in mind when selecting your tribe. Like relationships, it's best if intentions and communication is clear.
Be Social, but selective when saying "yes"
Select classes, workshops, talks and events based upon your core values and interests. When I first moved here, I searched out all the fashion events and went to as many as possible. If you're new to a city and not on any of the lists yet, just check out Eventbrite, Facebook events and other online resources and see which ones spark your fancy. When you're there, be yourself and introduce yourself to people that you are drawn to. It's that simple.
Leverage social media
Many of my closest friends are ones that I've met over Instagram. This may sound weird, but this is the world that we're living in now. Instagram allows you to get a glimpse into people's lives and learn a bit about them before jumping into a real-life friendship. Reach out to the people that you love to follow. Take your friendship offline. Meet for lunch or even just coffee and treat these meetings like you would a first date. You'll probably find that some people are much different in person than they are online, and that can be disappointing, but you'll never know if you don't try.
Make your friendships a priority
These amazing people that you meet will never become your true tribe unless you make memories together. Get organized and build time into your calendar for regular get-togethers. I also love introducing my friends to each other. It's very likely that if you love hanging out with someone then your other friends will too. I always have the most fun when I'm with all of my friends from different parts of my life and am so happy when they get to know each other and form their own friendships. It's definitely a bonus and positively builds this community that you are creating.
It's okay to eradicate toxicity or a bad fitting friendship
You may find that someone who you initially enjoyed hanging out with starts bringing negativity into your life. Friendships evolve in the same way any relationship does. They don't always work long term and common issues are friendships consuming too much time, or toxicity leaking in. Remember, you are the sum of the five people that you surround yourself with, so be careful and don't be afraid to cut people out when you need to. Life is too short to waste time on anything or anyone who's not bringing out the best of you!
Written exclusively for WELL, Magazine Asia by Emily Kelleher
Thank you for reading this article from WELL, Magazine Asia. #LifeUnfiltered.
Connect with us on social for daily news, competitions, and more.