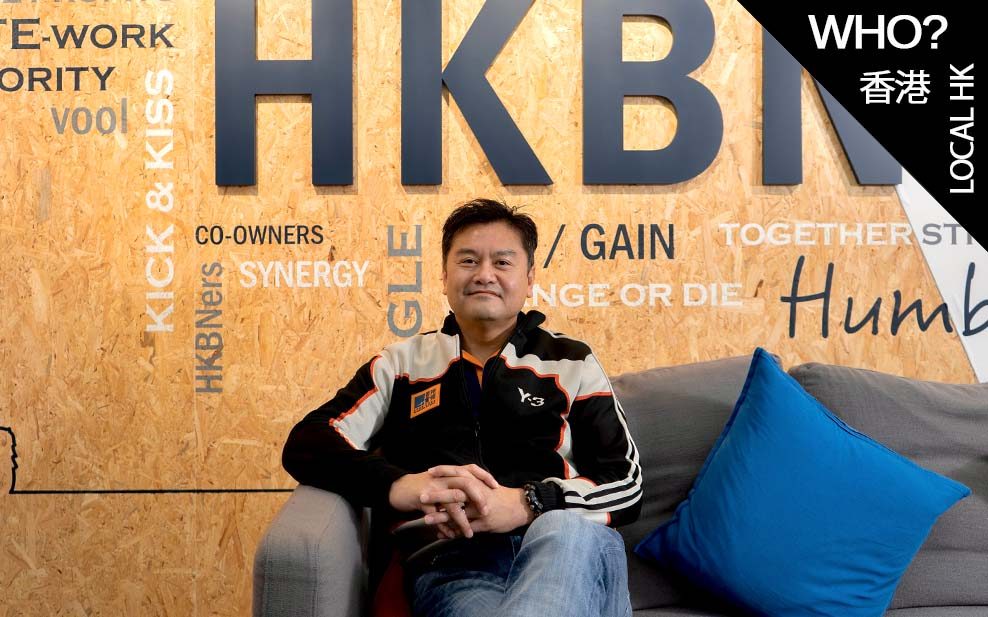 燦爛的晨光灑進香港寛頻位於葵涌總部的會議室,讓新裝修的房間煥然一新。墻上掛着香港寛頻近期推出的產品,其遍佈亞洲的地點,或許最重要的是,該公司的座右銘... "Change or Die," "LUCA" (Legal Unfair Competitive Advantage)… "Humbly Arrogant." "不改變就死亡" "LUCA"(優於對手的合法競爭優勢  Legal Unfair Competitive Advantage)... "謙遜的傲慢。" 行政總裁黎汝傑調整椅子使其對準鏡頭。這是香港寛頻的季度更新 -  他藉此機會向被稱為 "香港寛頻人(HKBNers)"充滿活力的 "人才"致辭,他們推動了香港寛頻在亞太區的業務發展。在以往的會議中,黎汝傑能夠輕易地在擁擠的會議室判斷大家的活力水平,但今日由於新冠疫情,他只能透過 Microsoft Teams的小視窗看到同事的臉孔。 當黎汝傑準備向公司發表講話時,明顯地他已經進入了狀態。他轉頭對著鏡頭說:"早晨,香港寛頻人 (HKBNers)!" 他大聲說... 黎汝傑成為上市公司領導者的地位,是很多人無法預料到的。1990年,黎汝傑作為一個剛畢業的大學生來到香港時,他幾乎没有甚麼人脈關係,只是在普華永道(PwC) 擔任一個初級職位。他之前的成功廖廖無幾,而且他的學校成績也表明了他並不是一個優秀的學生。 但在內心深處,黎汝傑可以提供一些特別的東西。他的爭勝決心驅使他不斷地證明他具備"關鍵因素",為自己和周圍的人創造事情。從成功擔任會計師的第一份工作到在投資銀行發展事業,再到與一位經營科技公司的導師合作,黎汝傑成為香港最受尊敬的商業領袖之一,尤其是在倡導 "目的" 而不只追求利潤的新浪潮管理人員中。 黎汝傑現在是快速發展的上市公司—香港寬頻集團(HKBN)的領導者。他的領導風格正在改變商界和公眾對一個大型組織如何運作的看法。這個故事就是關於它是如何發生的。 https://www.youtube.com/watch?v=hQsOkH-Brfw&feature=youtu.be 在遙遠的土地 像許多故事一樣,黎汝傑是在相對默默無聞的環境中開始的。他出生於前葡萄牙殖民地東帝汶,父母是來自中國大陸的第二代移民。當黎汝傑出生時,他是九個孩子中的第八個,他的家人已經建立了一個非常繁榮的貿易業務。黎汝傑的父親Lai Sa Ingue從很小的時候就失去了父母,成為東帝汶最成功的商人之一。 黎汝傑渇望成為東帝汶的比利(Pele) 但是,黎家辛辛苦苦經營的繁榮,在黎汝傑五歲那年,瞬間從他們手中溜走。1975年,東帝汶爆發內戰,隨後印尼軍隊入侵,試圖將東帝汶納入其領土。 黎汝傑的家人以難民身份逃往距離東帝汶最近的澳洲城市達爾文。轉眼間,黎家就從富裕的商人變成了政治難民,在一個新的國和文化中掙扎着重新開始生活。 "我成長過程中最大的亮點是過着極端的生活。從東帝汶難以置信的富裕到澳洲達爾文重新開始一切。" 當他的父母拼搏恢復生計時,黎汝傑和他的兄弟姐妹入讀了澳洲當地的公立學校,並被迫迅速適應新環境。 黎汝傑的父母急於讓孩子專心學業,為未來做好準備,強調要努力學習並在學校取得好成績。雖然黎汝傑的一些兄弟姐妹聽從了父母的建議,但黎汝傑卻反抗無情的壓力。 "我被父母迫着學習,其實我很反叛。我是一個C級學生。我的最高分數大概是B-。不努力學習是我反叛的表現。我的父母希望我成為一名'A'學生,真是太糟糕了,有時你只是想反擊。" 儘管黎汝傑沒有認真學習,而是更傾向於夢想成為一名職業網球運動員,但他還是能夠順利高中畢業並獲得西澳大學 (University of Western Australia)
Traditional medicine (TM) in Asia is infamous for using animal parts as supposed cures for ...
Hong Kong is known for being a city of overachievers. Its strategic position as a bridge ...
From our earliest days, we humans have always been an innovative, technological species. ...
Prefer not to read? WELL, listen to this article by clicking on the player Once upon a ...
According to one study, Hong Kong's seas are home to a whopping 5,943 species. But only ...
In his early 30s, Ron Gonen was living "the dream" of many aspiring entrepreneurs. The ...
Standing in waterproof overalls, Gary Bencheghib scans the waterway as it rounds a bend in ...
It's early evening and in Hong Kong Park in Central, most of the visitors are slowly ...
Cordial chatter rises and falls above the upbeat music. A pair of scissors produces a ...
The old saying 'money makes the world go round' is an extremely apt one in our ...
In the fall of 2013, Sarah Garner was a blossoming star in the corporate fashion world. ...
Imagine you had a passion for something. Imagine being so passionate about this topic that ...
"Graziano, my brother!," Roberto exclaims as he reaches out for a warm Italian embrace. He ...
On a bright morning in Paris, France, Craig Leeson sits down at his kitchen table and pops ...
Imagine this scene… Pristine blue water. Small fish swimming about colourful coral ...
It was a stunning day on the mountain. The vast blue sky surrounded the climbers making ...
中文版,看這裏! The bright morning sunlight pours into the meeting room at HKBN's headquarters in ...
燦爛的晨光灑進香港寛頻位於葵涌總部的會議室,讓新裝修的房間煥然一新。墻上掛着香港寛頻近期推出的產品,其遍佈亞洲的地點,或許最重要的是,該公司的座右銘… "Change ...