Birdwatching season is in full swing in Hong Kong. By now, the annual winter migration is at its peak and the wetland areas especially are thronging with birds. As often as they can afford to, birdwatchers will be flocking (pun intended) to Hong Kong's birding hotspots, especially Mai Po Nature Reserve.
But the jewel in Hong Kong's birdwatching crown is, by design, not for just anyone. To avoid disturbing the birds, visitor access to Mai Po is restricted to those with a special entry permit from the Agriculture, Fisheries and Conservation Department, or those attending guided WWF tours. Mai Po is also not necessarily great for family visits, as the sometimes fickle nature of birding combined with the reserve's lack of other attractions can make for an unsatisfying experience for young and/or easily bored children.
Luckily, not that far from Mai Po lies a place where one can experience all of its natural wonders and more without a permit: The Hong Kong Wetland Park.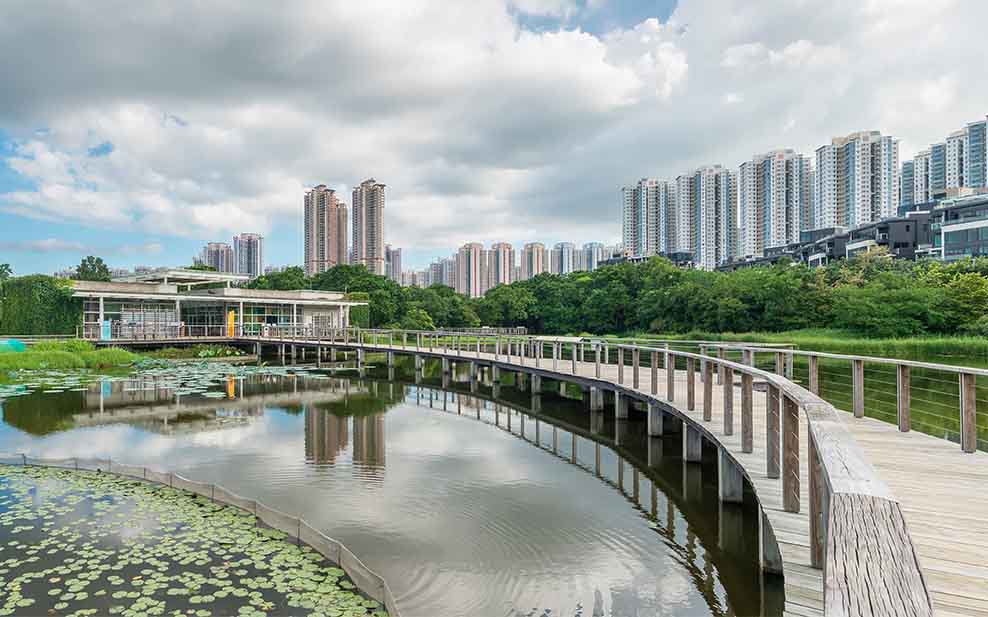 Established in 2006, the Hong Kong Wetland Park is a conservation, education and tourism facility covering 61 hectares of wetland near Tin Shui Wai in the northwest New Territories. For just a HK$30 admission fee (for adults), you can get all of the prime wildlife watching of Mai Po in a variety of habitats, from mangroves to freshwater ponds to lowland streams. And for those on school field trips or family day-outs, this place has plenty of other things to educate and entertain people of all ages, including captive animal exhibits and children's activities.
So, if you're looking for somewhere to birdwatch that will entertain the family too, read on to find out what you can expect from your visit here.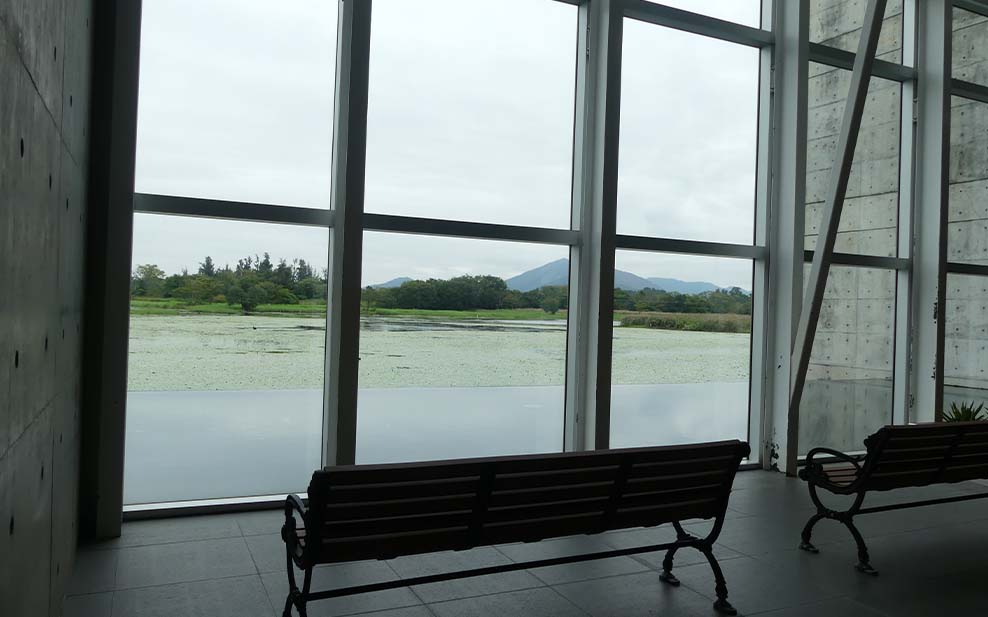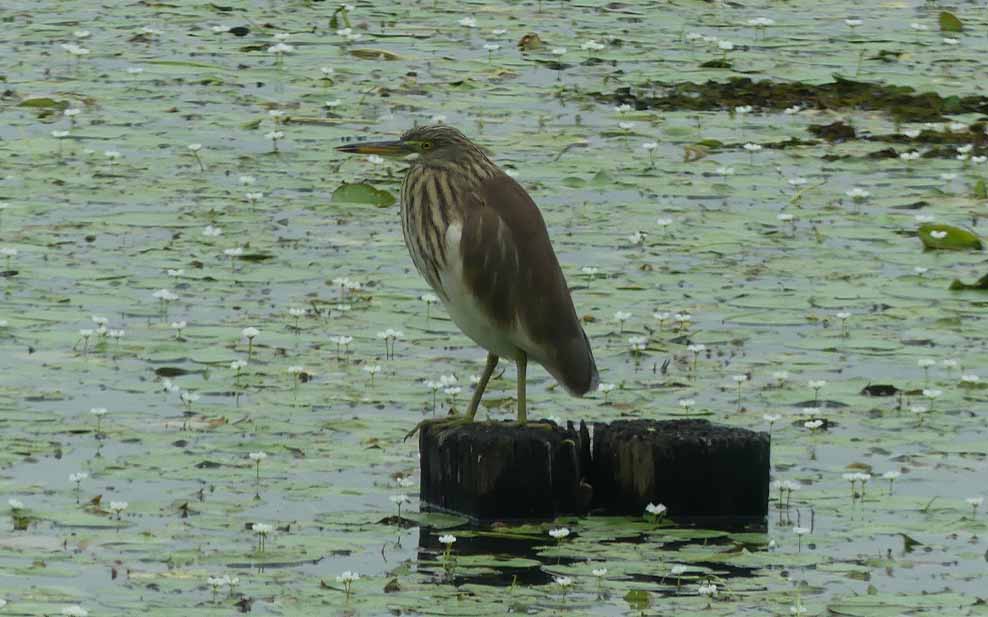 From the moment you enter the Wetland Park's visitor centre, you are greeted with the promise of a good day's birdwatching. The centre's expansive windows offer excellent views of the lily pond in front of it and any birds that may visit it, including egrets, herons and even cormorants. The same view can also be enjoyed from the Spot Café, making this the only place in Hong Kong where you can birdwatch over a bowl of noodles. Additionally, one can also enjoy an electronic wildlife photography display or consult a list of recent observations, both offering tantalising glimpses of what you might find out in the park itself.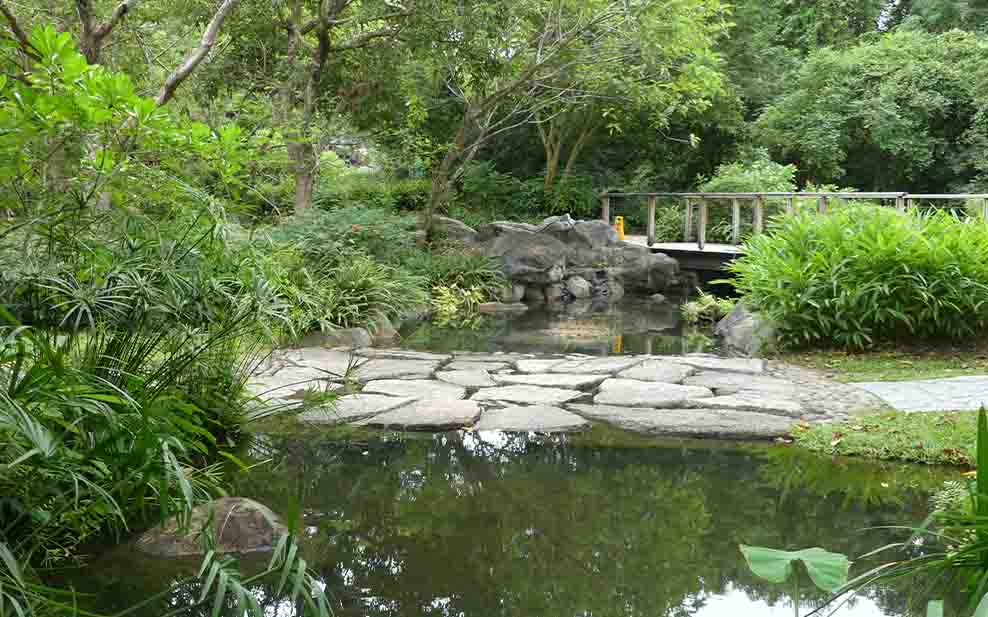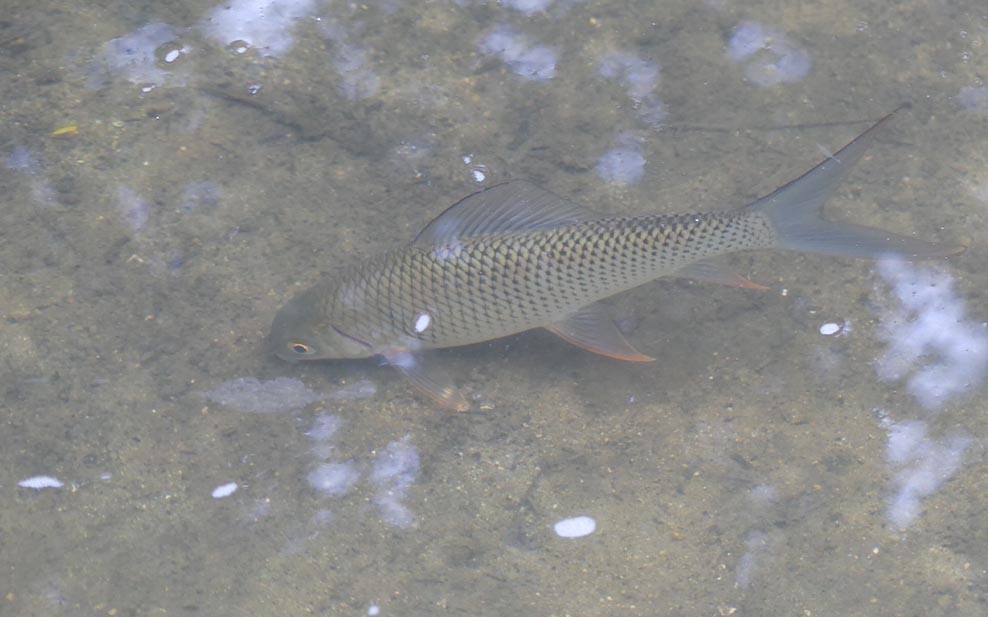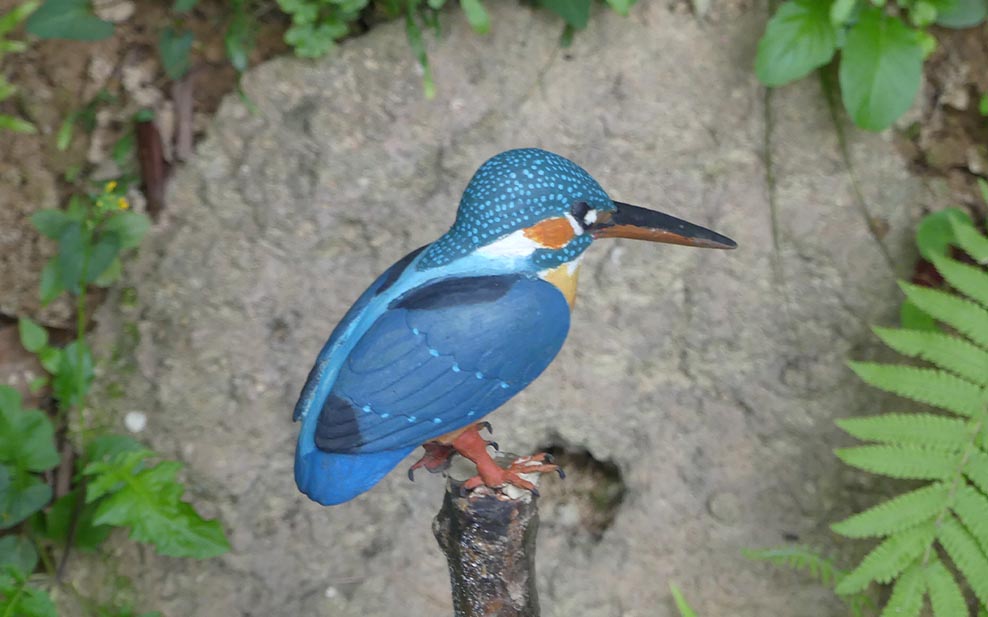 When you do begin your trip in earnest, your route is divided into a series of walking routes through various habitats, starting with the Stream Walk along the lowland stream (a habitat not present at Mai Po). Taking you past crystal-clear waters teeming with fish –including snakehead and carp–, this walk offers an easy stroll to the peaceful ambience of twittering birds and gently bubbling rapids. Young children can also look out for a series of small animal models stationed along this walk, to practice spotting the real ones (with the help of some helpful species ID signs).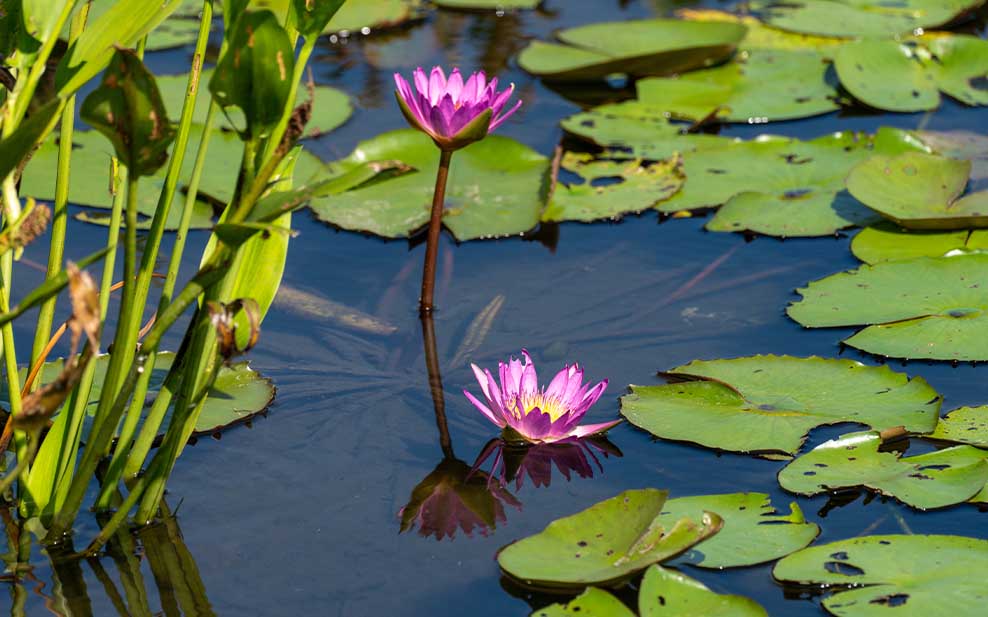 Leading on from the Stream Walk, one then gets to the wild(er) wetlands with the Succession Walk, a boardwalk over a large freshwater pond. Though wildlife isn't always easily seen here, this pond is brimming with lotuses, water lilies and reeds. Sometimes, one can also spot groups of bighead carp sucking food into their expansive mouths like miniature whale sharks, as well as the odd egret, kingfisher or long-tailed shrike.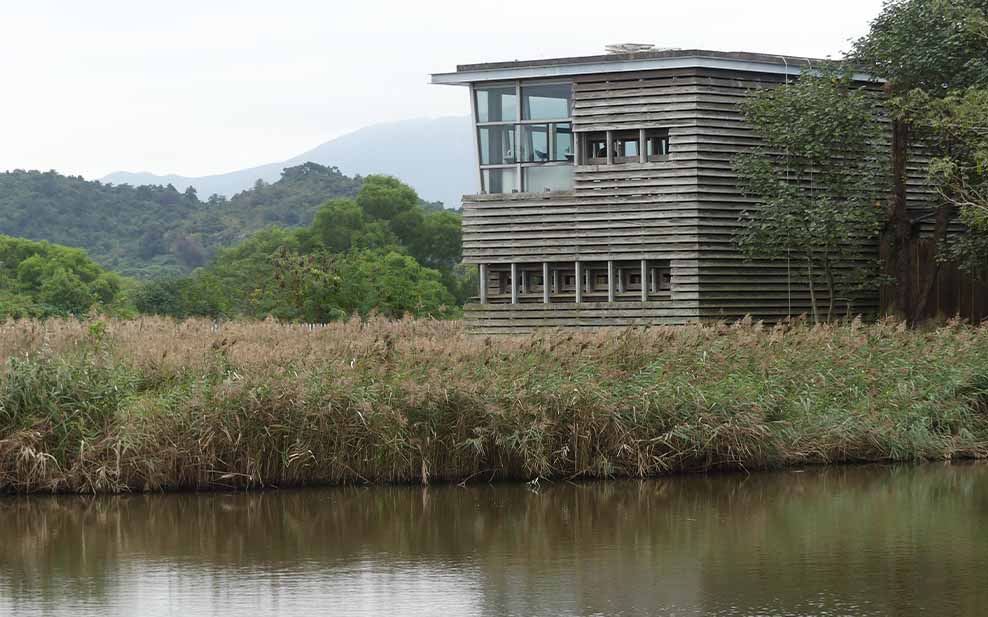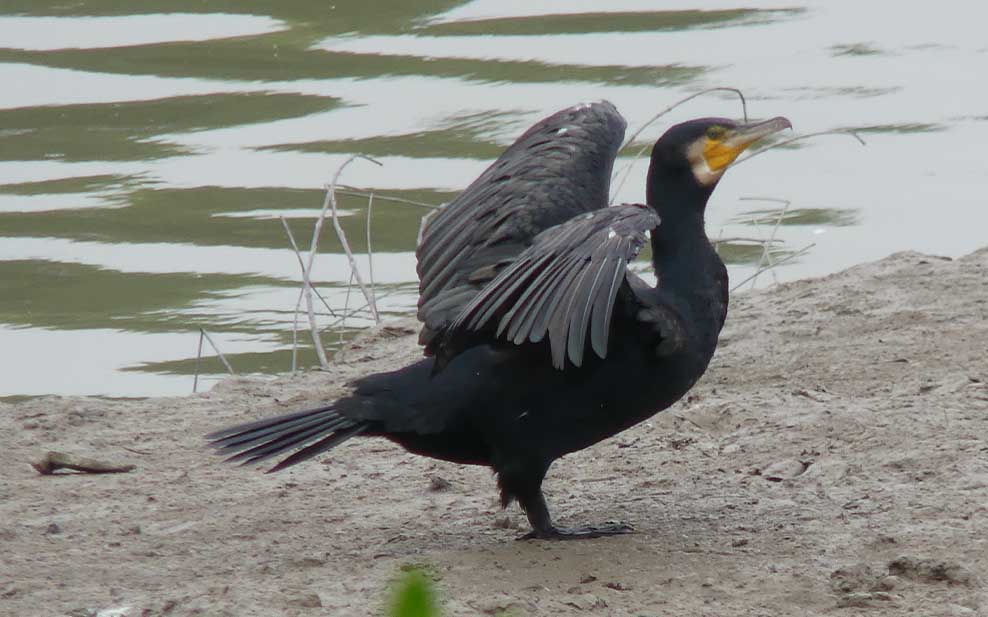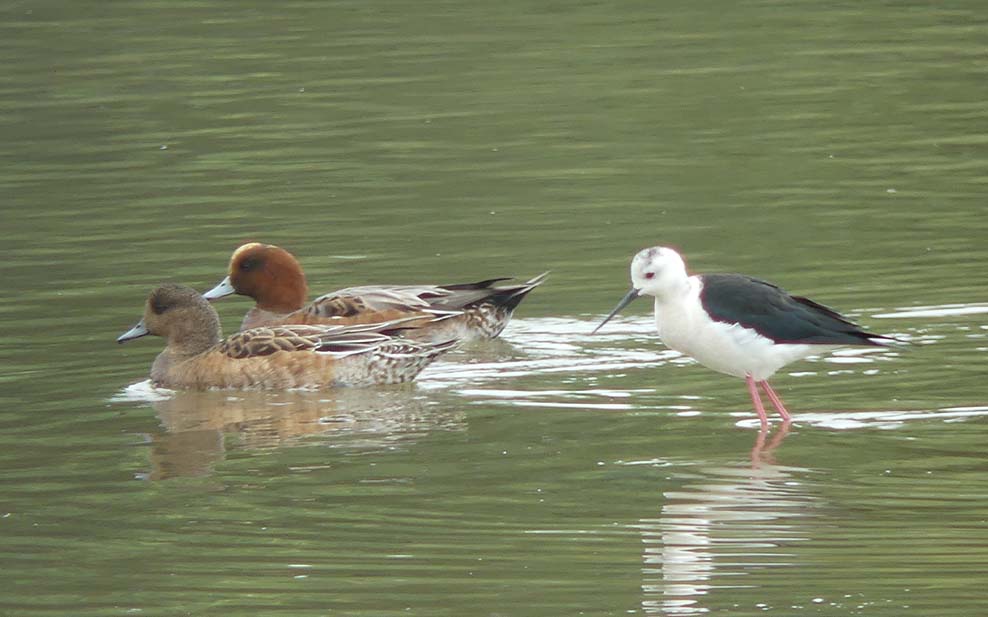 Next you come to the bird hides. There are three of these at the Wetland Park –the Riverside, Mudflat and Fishpond Hides– and each offers the potential for great birding experiences. The Riverside Hide is particularly recommended at low tide, when whole flocks of ducks, cormorants and waders will rest and forage on the exposed riverbanks, while the grassy margins and islands of the (somewhat misleadingly named) Mudflat Hide are excellent for black-winged stilts, avocets and even a few black-faced spoonbills.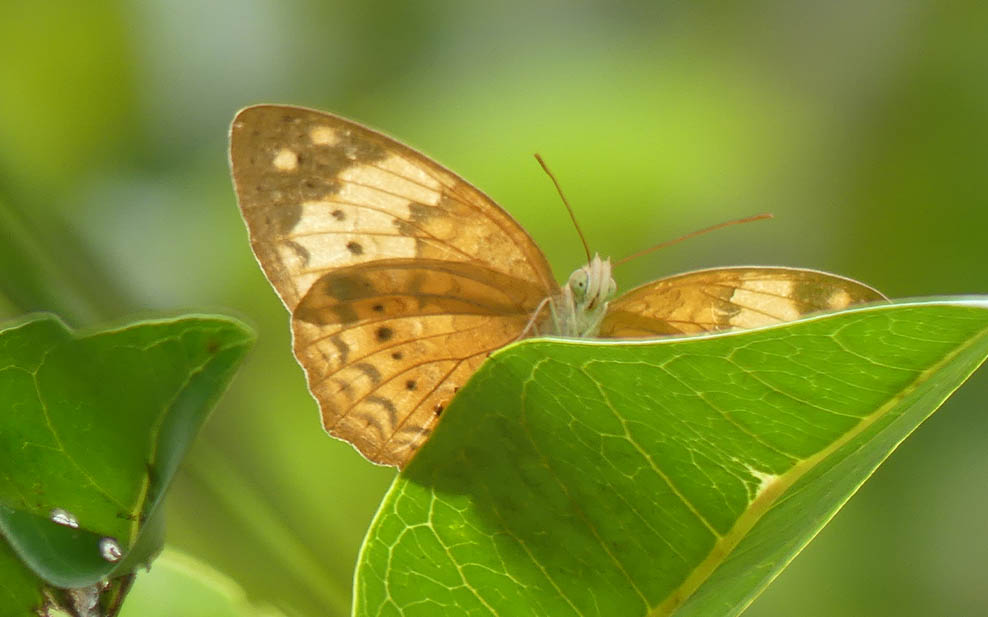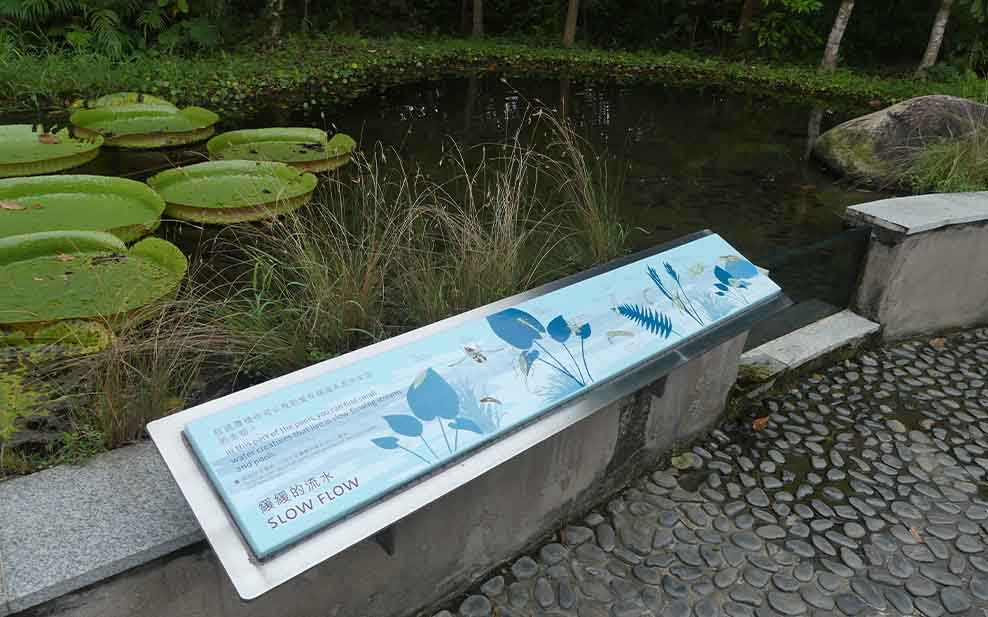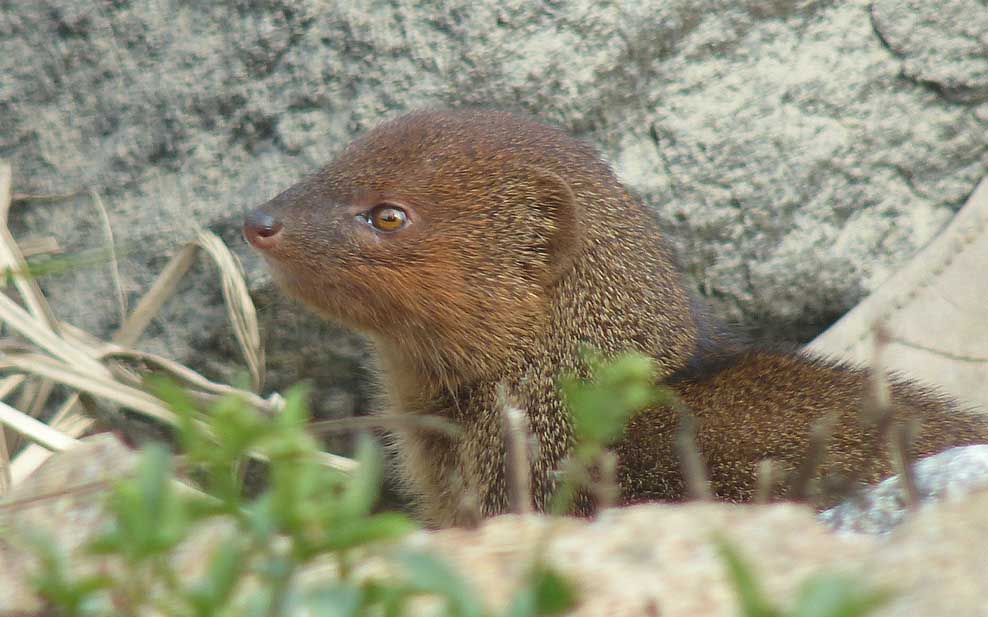 Birds and fish are not the only animals one can find at the Wetland Park. The Butterfly Garden is a great place to spot Hong Kong's most colourful six-legged inhabitants and their food plants. Meanwhile, just adjacent to the Succession Walk is the Life Zone, where visitors can search for amphibians, shrimps and aquatic insects in shallow pools (a good activity for kids). If you're lucky, you may even catch sight of a small Asian mongoose, one of the very few native mammals that is active during the day.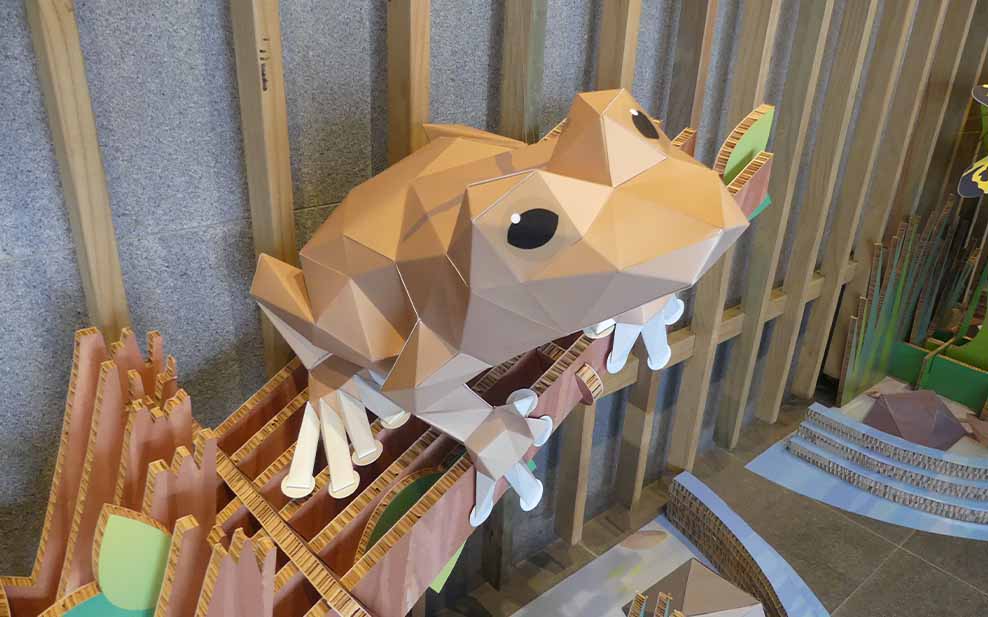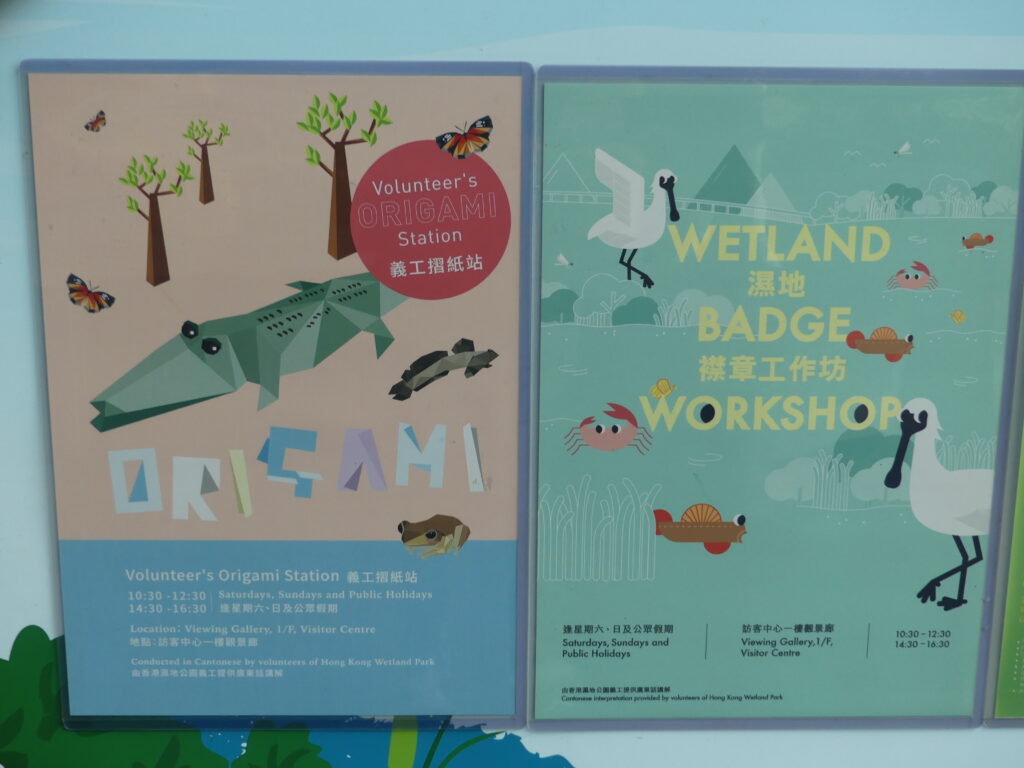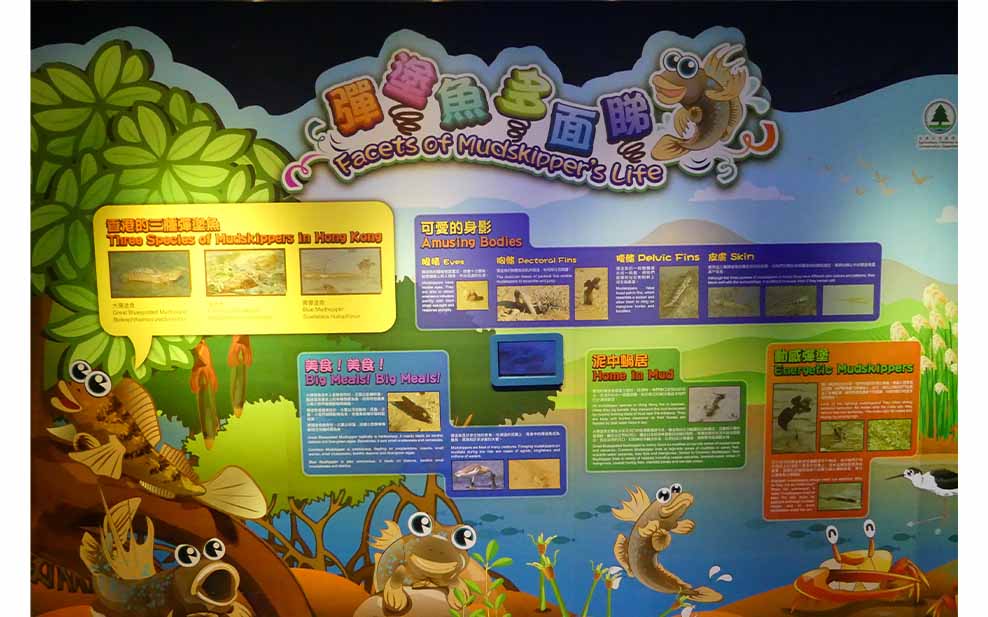 Of course, spotting wildlife is never a guarantee and children may not appreciate being taken all around the park for animals that may never show up. Fortunately, the Visitor Centre has plenty of things to keep them occupied.
For the very young, there is the Swamp Adventure playroom, where they can play on slides and climbing frames shaped like wetland trees. Meanwhile, the more artistic can take part in origami and badge making workshops on weekends and public holidays. Alternatively, one can also pay a visit to the centre's cinema, which runs daily screenings of wildlife documentaries.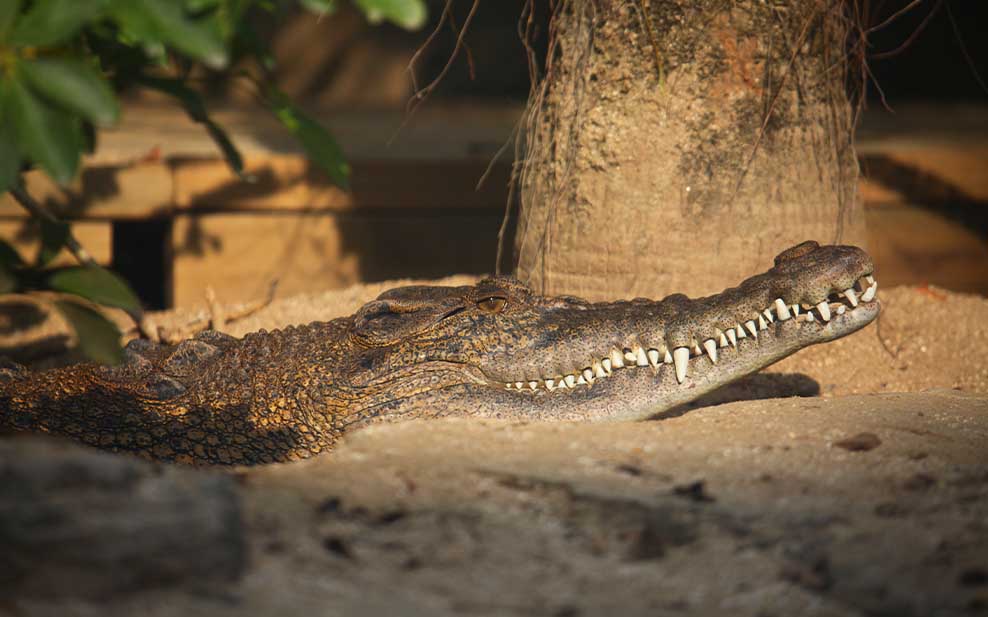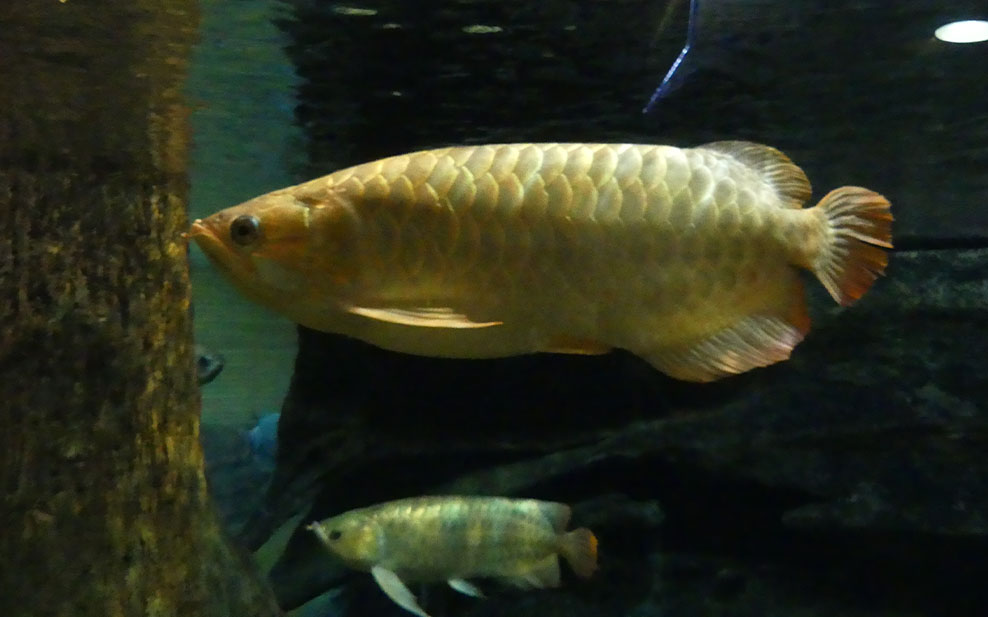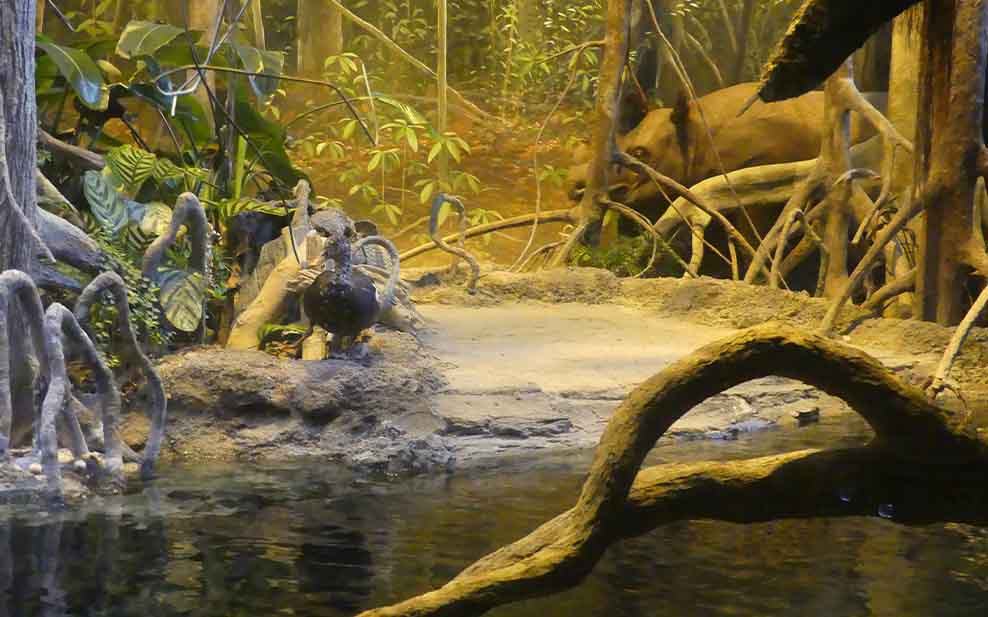 But for serious animal enthusiasts, the failsafe option for when the wild ones don't show is the captive animal exhibits. The most well-known of these is Pui Pui, a female saltwater crocodile who famously first appeared in the Shan Pui River in November 2003 and eluded capture for over six months. But most of the captive animals can be found in the Exhibition Galleries, which combine museum mock-ups of wetland habitats from around the world with live displays of fish, reptiles and amphibians, like a mini-Ocean Park. In the same tank, children can have fun both looking at the fish swimming around and spotting a model Sumatran rhino hidden on the fake riverbank.
Additionally, there are also plenty of other galleries where children can have fun learning about wetlands. In the Human Culture gallery, for instance, they can learn about the numerous ecosystem benefits that wetlands provide us and our long connection to them throughout history via interactive games and short films. Meanwhile, those with an interest in broadcast journalism can play at being Wetland TV (WTV) reporters for a day in the Wetland Challenge Gallery, investigating illegal activities and recording their impacts on wetland habitats.
Whether you're a hardcore birdwatcher or a parent or teacher hoping to inspire a love of nature in children, the Hong Kong Wetland Park has something for everyone. So this migration season, make sure to get up here to partake in the wealth of experiences this extraordinary place has to offer.
The Hong Kong Wetland Park is accessible via light rail route 705 from Tin Shui Wai MTR. Bus routes include the 967 Citybus from Admiralty and the 276B KMB from Sheung Shui.
At the time of writing, some of the facilities in the Visitor Centre are being temporarily closed in phases for upgrading work, which is expected to conclude in 2024.
Visitors are encouraged to look out for and report birds with coloured tags on their legs, which are used to track individual bird movements, map migration routes and identify important sites to protect.

Send any sightings and photos of tagged birds to the Wetland Park at reserve@wetlandpark.gov.hk
For more details on leg tagging and how you can contribute to conservation as a birdwatcher, check out this WWF-Hong Kong blog.
Written exclusively for WELL, Magazine Asia by Thomas Gomersall
Thank you for reading this article from WELL, Magazine Asia. #LifeUnfiltered.
Connect with us on social for daily news, competitions, and more.