The sentimental description of England as 'a green and pleasant land' is somewhat subjective. Yes, compared to the high rises of Hong Kong, the typical landscape of the British countryside –a patchwork of farmers' fields fringed with narrow strips of hedgerow– does have a certain rustic beauty to it.
But behind this pretty scenery lies a shocking truth: Britain is an ecological wasteland!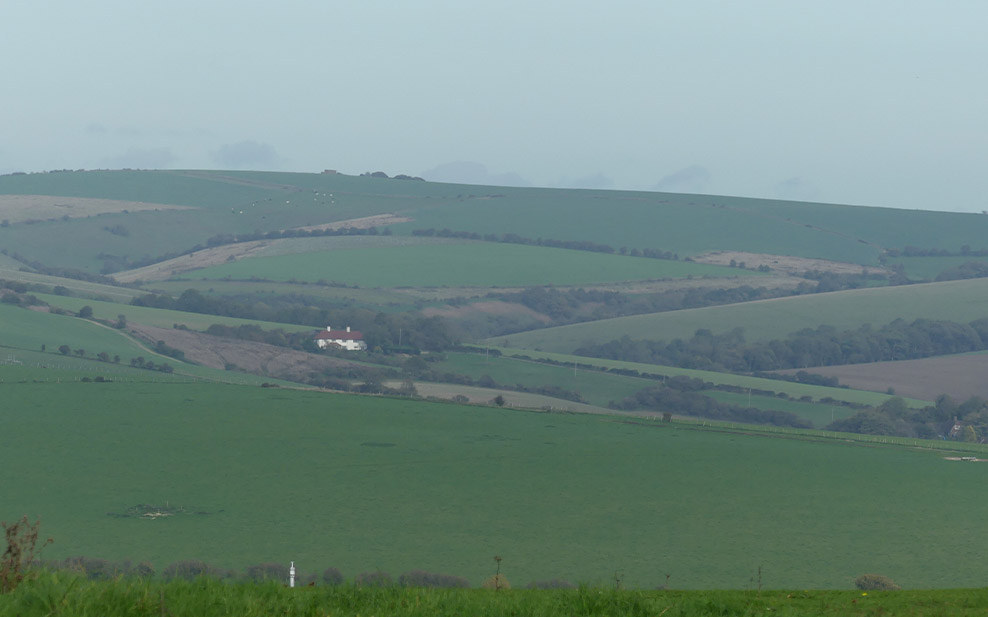 According to a 2021 study, Britain has lost nearly half of its biodiversity since the Industrial Revolution and ranks in the bottom 10% of nations for biodiversity intactness,. This destruction has in large part been driven by agriculture, which has turned over two thirds of a once forested country into ecologically impoverished grazing pastures and monocultures. The sad irony is that for all of these costs, farming in many parts of Britain (especially sheep farming) is so unproductive that it now only survives as an industry due to public subsidies.
However, as awareness of the importance of healthy ecosystems for combating our climate and ecological crises has grown, so too have movements to restore (rewild) Britain's degraded lands to their natural state. And just 45 miles from Central London lies what is arguably the poster child for British rewilding: The Knepp Estate.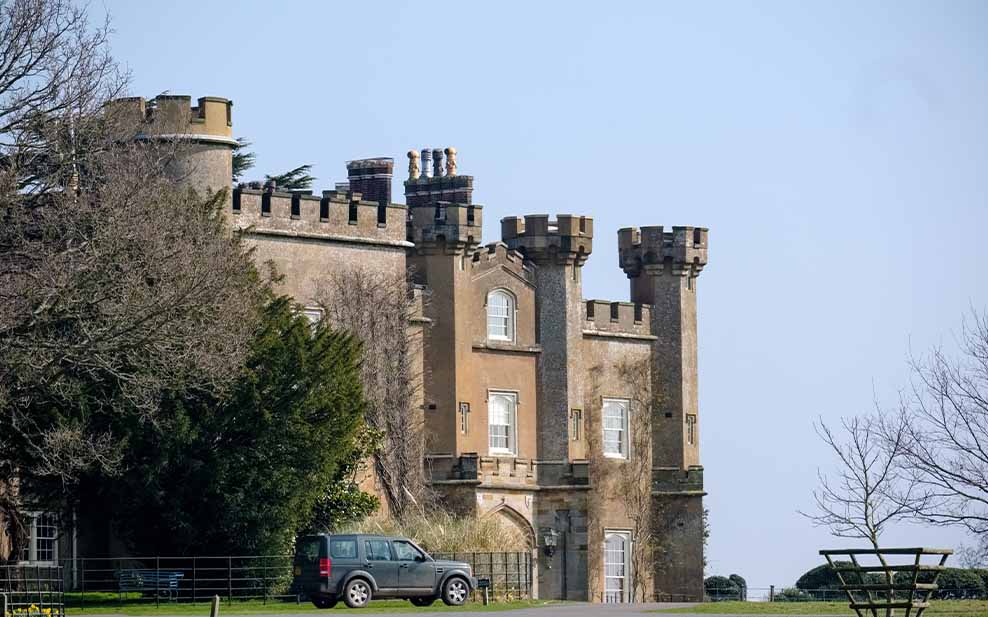 Like much of the British countryside, the land surrounding Knepp Castle (a former Medieval hunting ground) in West Sussex was once used for intensive farming. However, its muddy, unproductive clay soils kept owner Charlie Burrell struggling to turn a profit for 17 years. Then in 2000, forced to consider other management strategies, he and his partner, Isabella Tree, made the bold decision to sell off their dairy herds and leave nature to do what it would with their now unmanaged arable land.
The result: 3500 acres of wildlife paradise.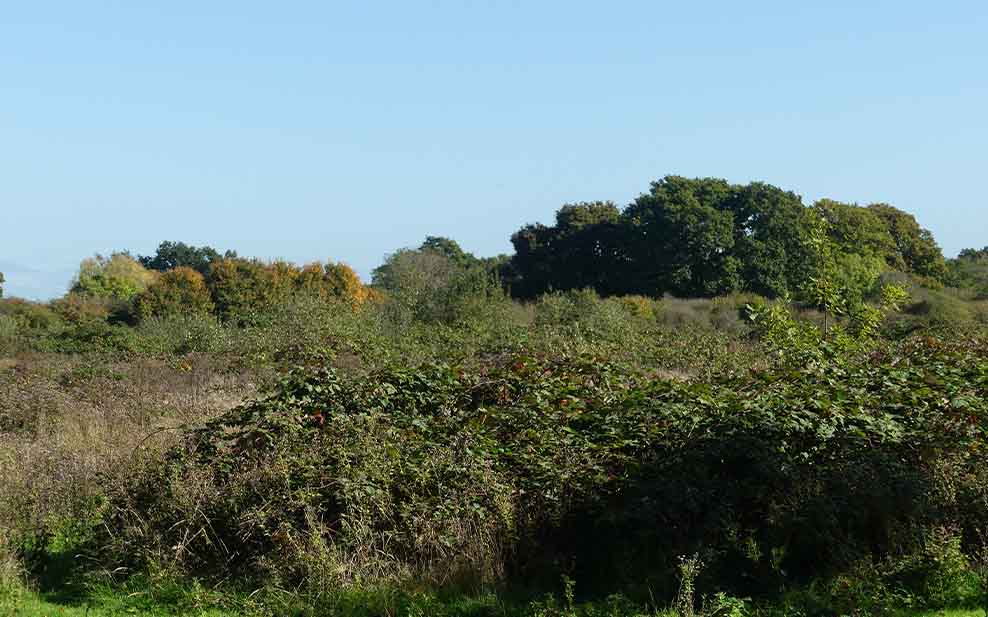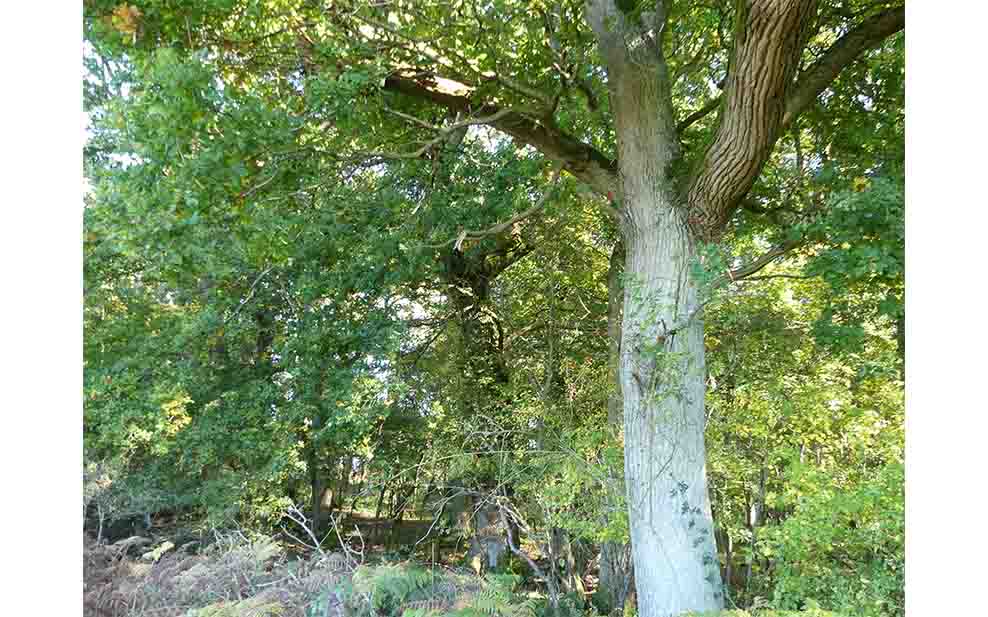 By leaving nature mostly to its own devices –a few management/restoration schemes aside–, within a decade the Knepp Estate went from cultivated farmland to a vibrant mosaic of habitats, from woodlands to open fields to briar thickets. Today, these diverse habitats support an even more diverse array of animal species, from the common to the critically endangered. So rich is the faunal assemblage here that the estate now offers camping trips and guided safaris reminiscent of eco-tours in the Serengeti. However, casual daytrippers can also traverse the 16 miles covered by the estate's four walking routes for free, picking up a map from the Knepp Wildland Shop first.
So, what might visitors to this rewilded landscape see on their trip here?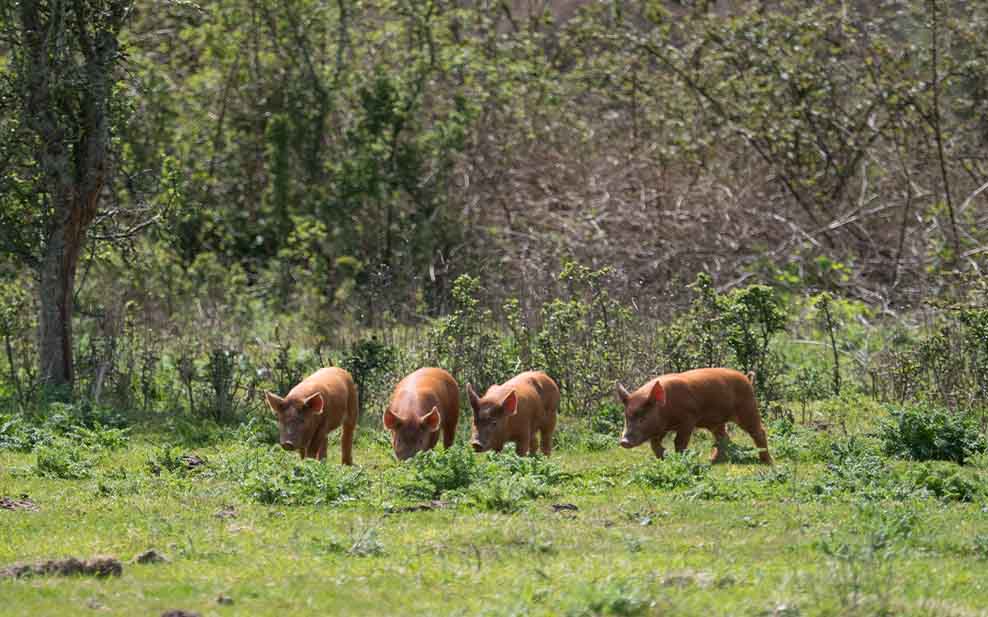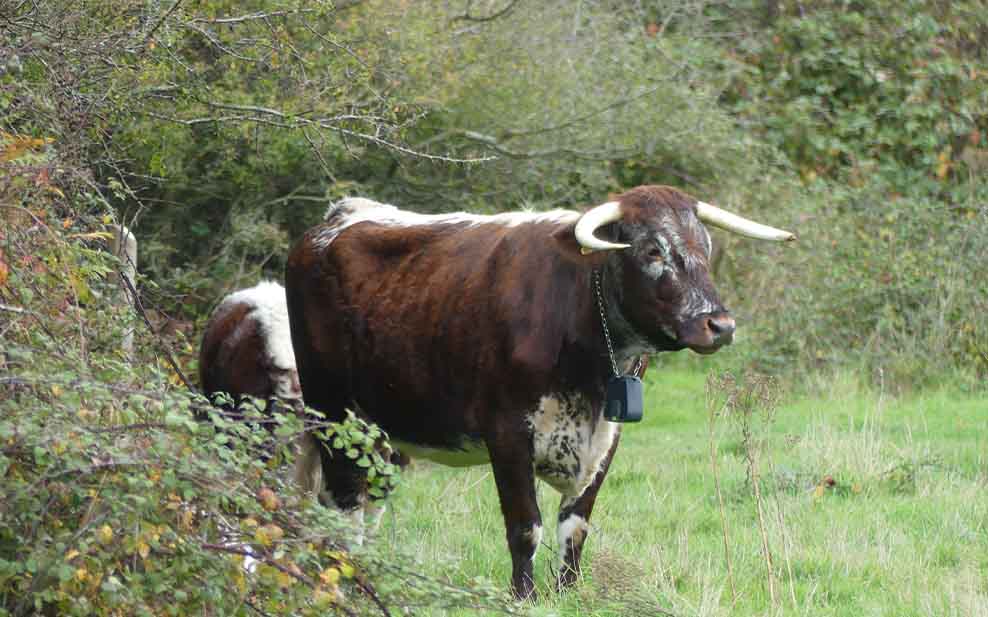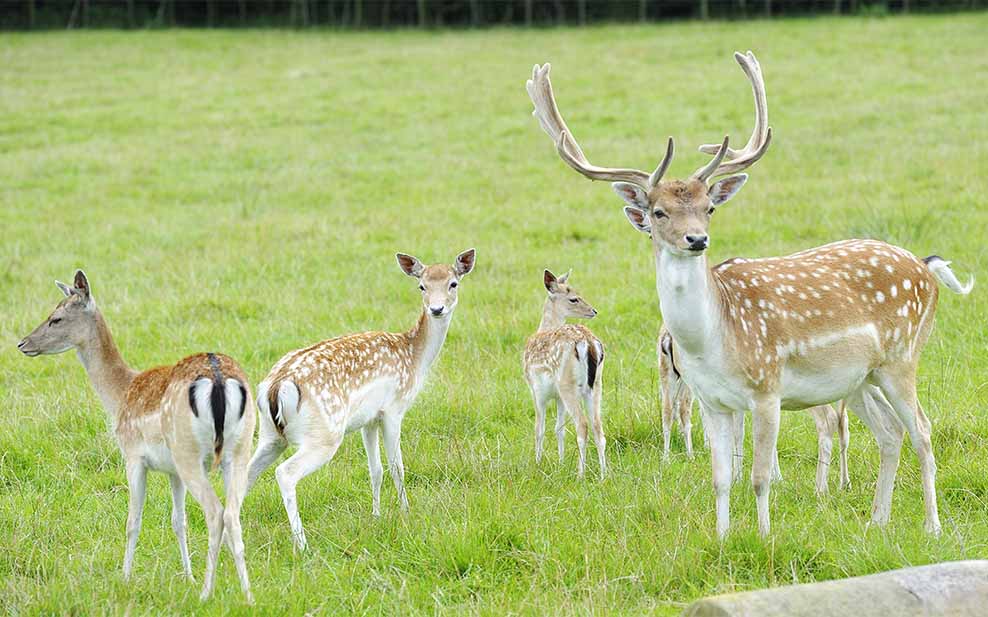 The biggest residents of the Knepp Estate are both a nod to its farming past and a keystone element of its current rewilded state. Following the findings of Dutch ecologist, Frans Vera, on the biodiversity benefits of large herbivores, the estate stocks itself with free-ranging Tamworth pigs, Exmoor ponies and longhorn cattle, as well as naturally occuring red and fallow deer. The reason for this is to fill the ecological role of Britain's long absent megafauna like wild boars and aurochs (an extinct wild cow), the grazing, trampling, wallowing and soil uprooting of which creates open areas amidst the woodland, allowing open habitat species to thrive alongside forest ones. However, in the absence of natural predators, a small number of these animals are culled each year to prevent overpopulation.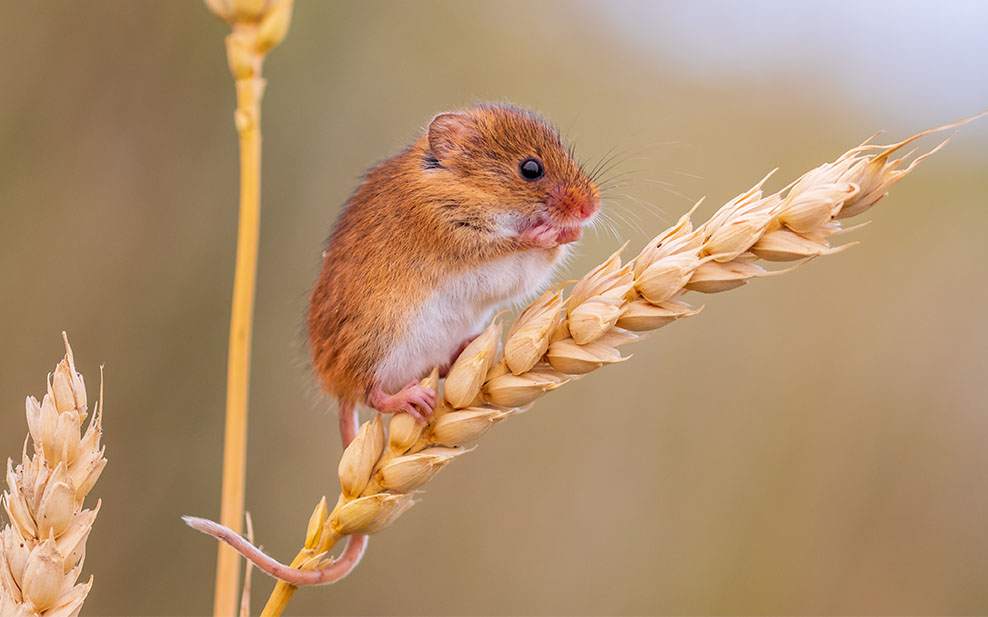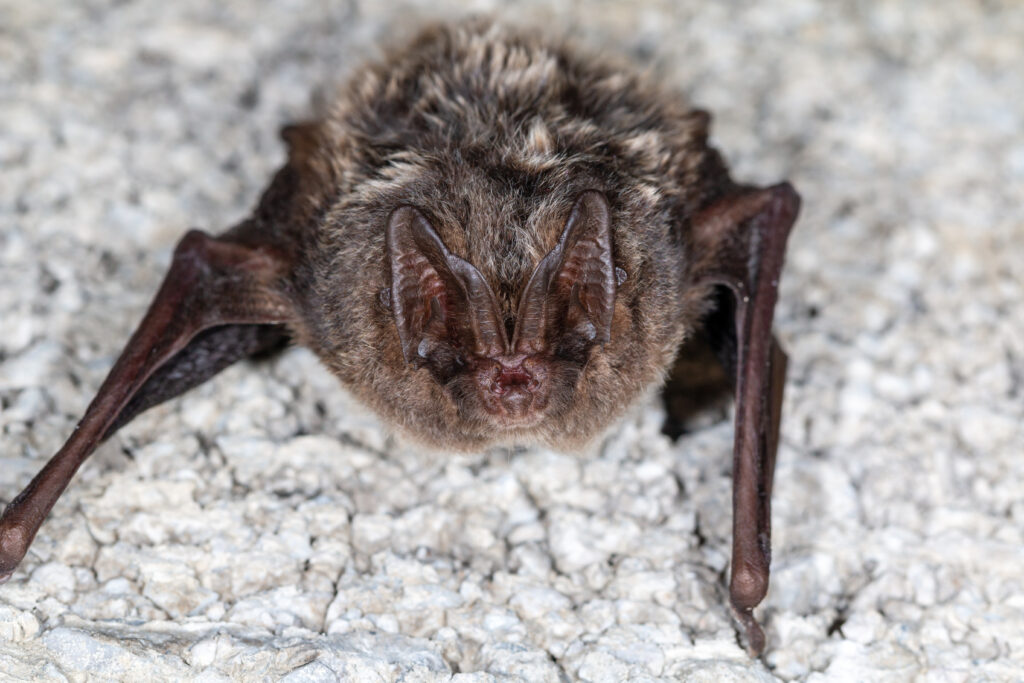 As well as these large species, more observant (and very patient) nature watchers may also spot some of the smaller mammals that call this place home. Rabbit warrens pepper the ground in some parts, while the reeds around the Knepp Mill Pond and Hammer Pond are home to a growing population of the tiny, iconic harvest mouse. 13 species of bat have been recorded here (including one of Europe's rarest, the Barbastelle) and in early 2022, the Knepp Estate also introduced a pair of beavers, adding to an ever-expanding population in Britain.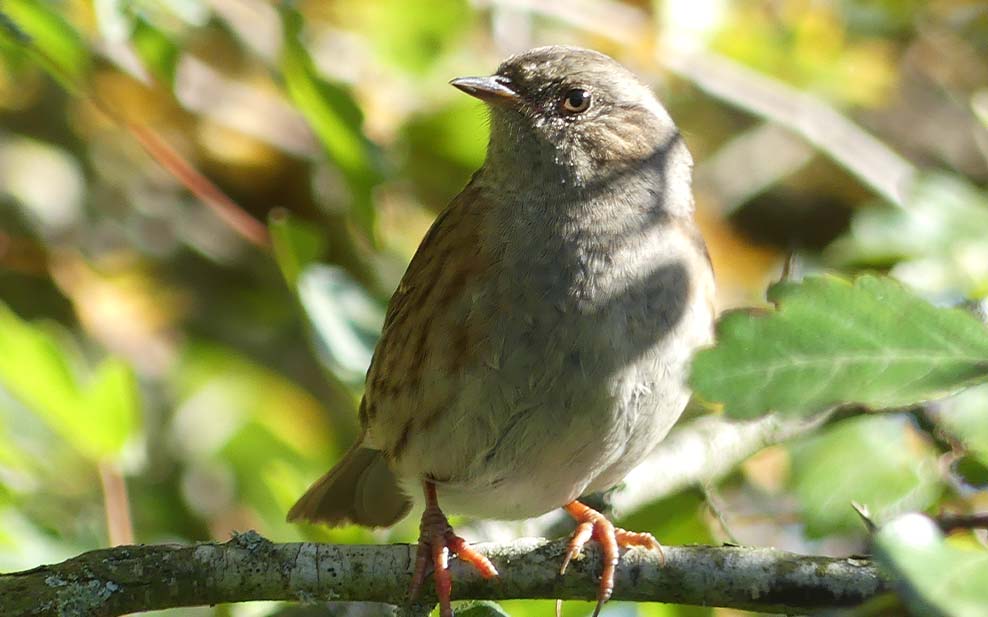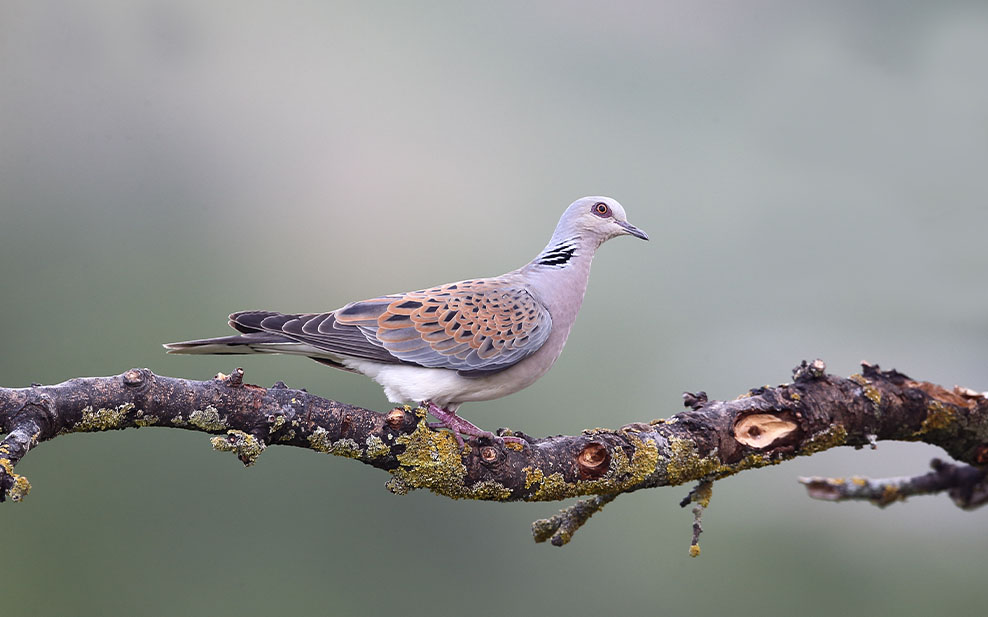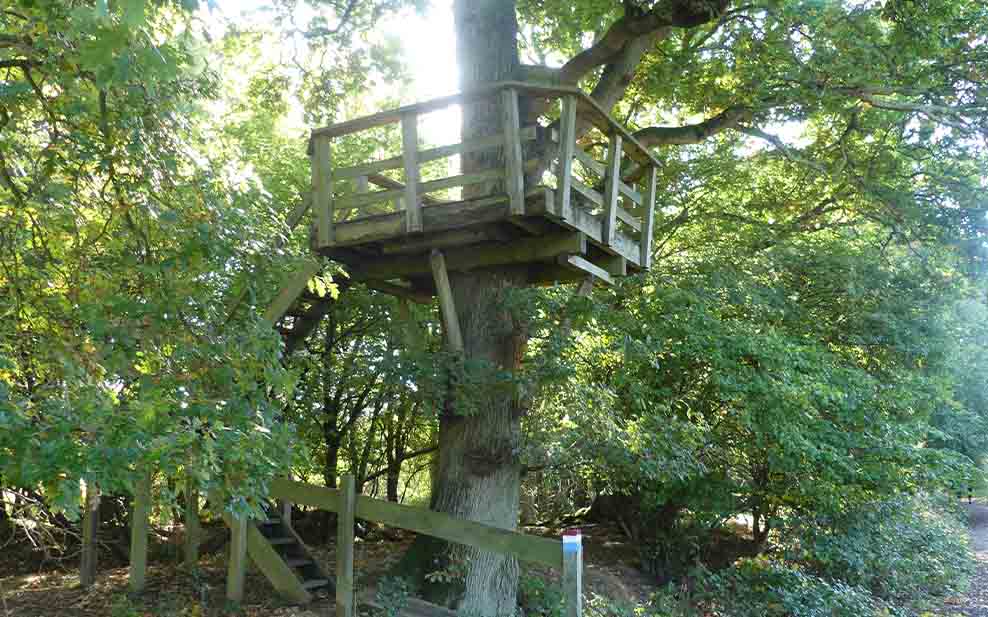 Of all the animals on the Knepp Estate, birds are perhaps the most emblematic of its rejuvenation to a wild ecosystem. In contrast to much of the nearby farmland, here the air is alive with their songs and a few of the larger trees host wooden viewing platforms for you to see them at branch level. Alongside the common garden birds like blue tits and dunnocks, all 5 British owl species can be found here, as well as one of the country's only tree-nesting peregrine falcons. In Spring, they are joined by critically endangered migrants like the nightingale and turtle dove (for which this is the only place in Britain where its numbers are increasing), that flock to the Knepp Estate to breed.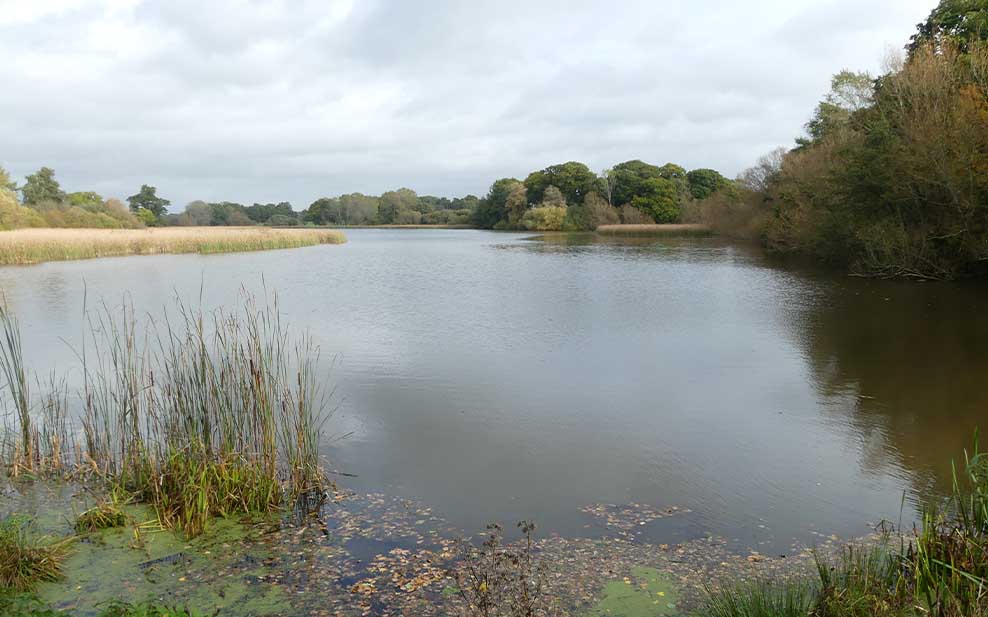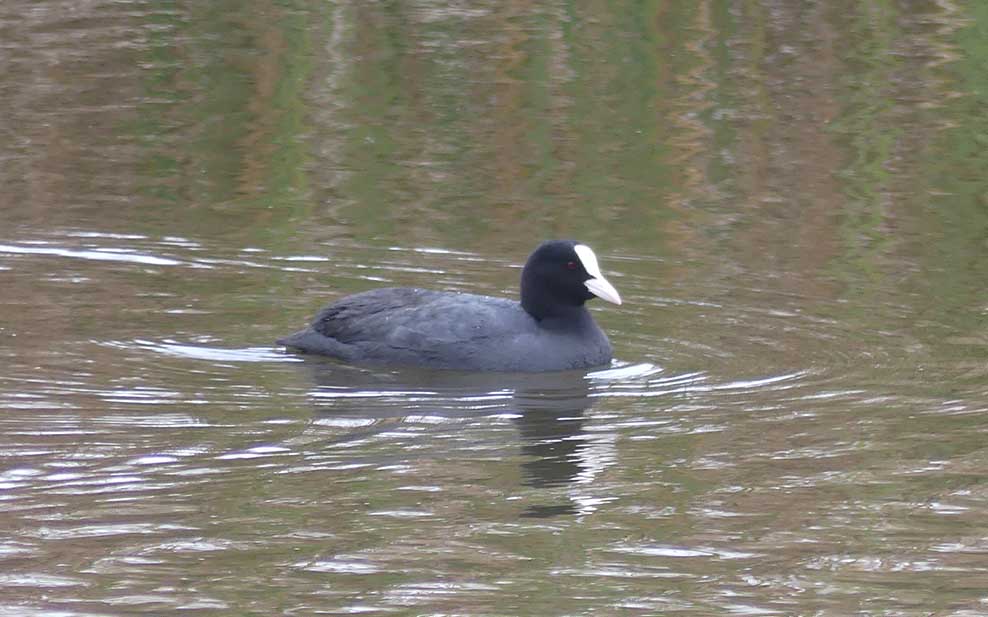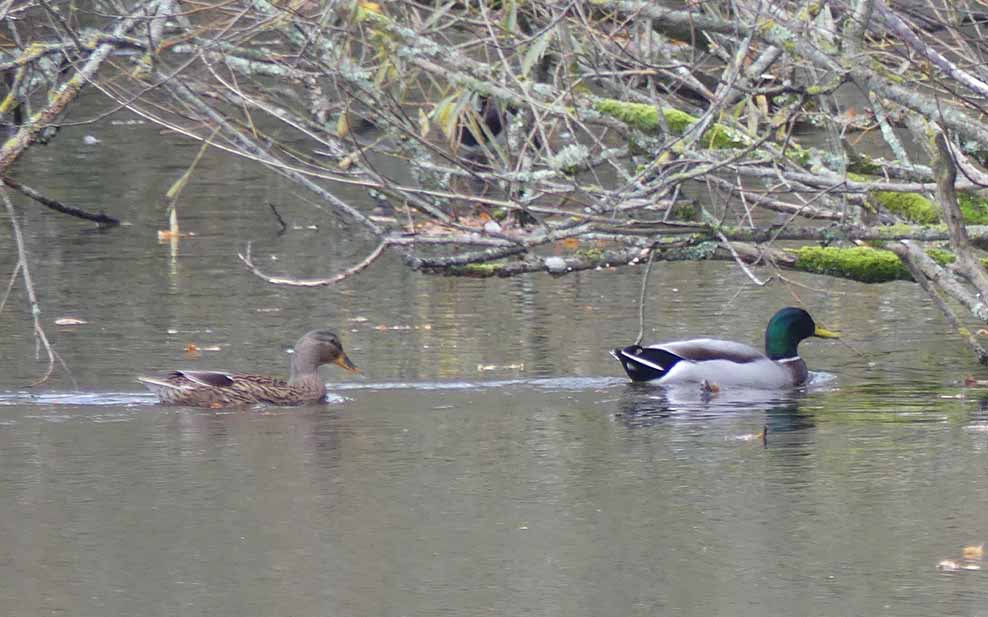 Waterfowl enthusiasts are advised to take the long but worthwhile walk to the Knepp Mill Pond, an artificial lake made in the 16th century for use in the local iron industry. Today, it is a treasure trove of aquatic life, including the critically endangered European eel, which is being encouraged to breed here. From a wooden bird hide nestled behind the reeds, birdwatchers can enjoy a whole host of birds peacefully cruising across the water, including, coots, mallard ducks, greylag geese and crested grebes, to name just a few.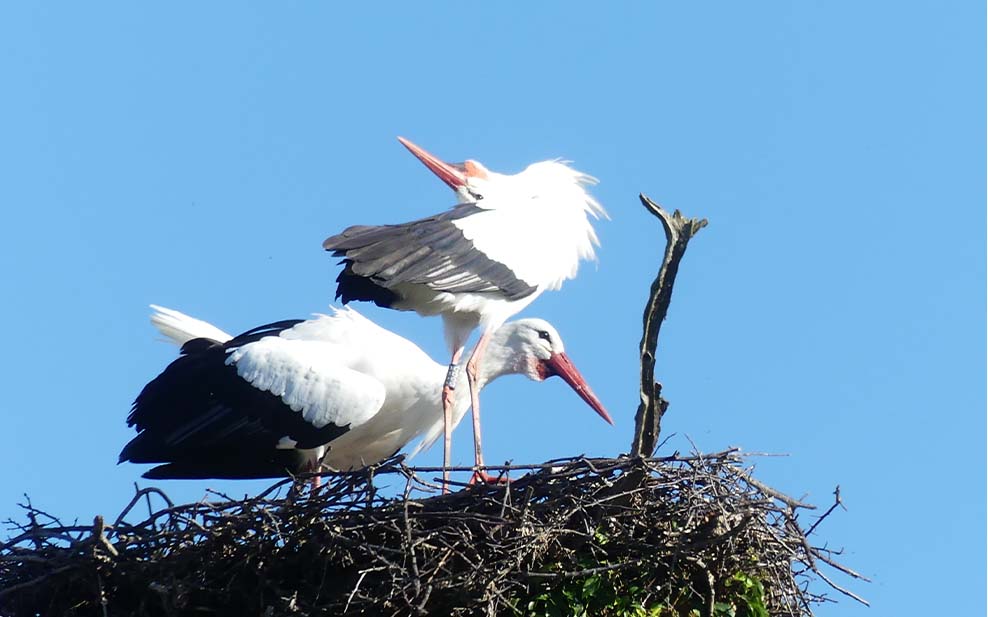 But it is the Knepp Estate's largest avian resident that is the most eye-catching and the most uplifting for rewilding advocates: the European white stork. Locally extinct in Britain for over 600 years, a group of 20 birds were introduced here from Poland in 2016. Since then, they have gone on to build eight nests and hatch over 20 chicks, as well as attract a few storks that fly over naturally from continental Europe –and in previous years would have flown on– to join their breeding colonies. To see large flocks of a species once absent from this country flying overhead and affectionately beak clattering at their nests in rural Sussex, one can't help but feel heartened and hopeful for the potential for other long-lost species to be brought back to Britain.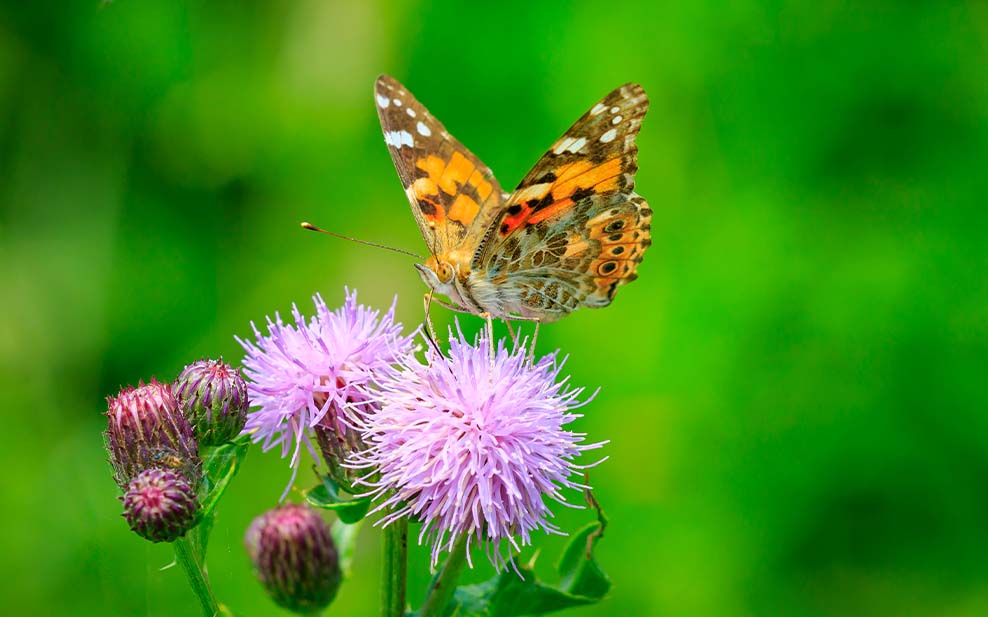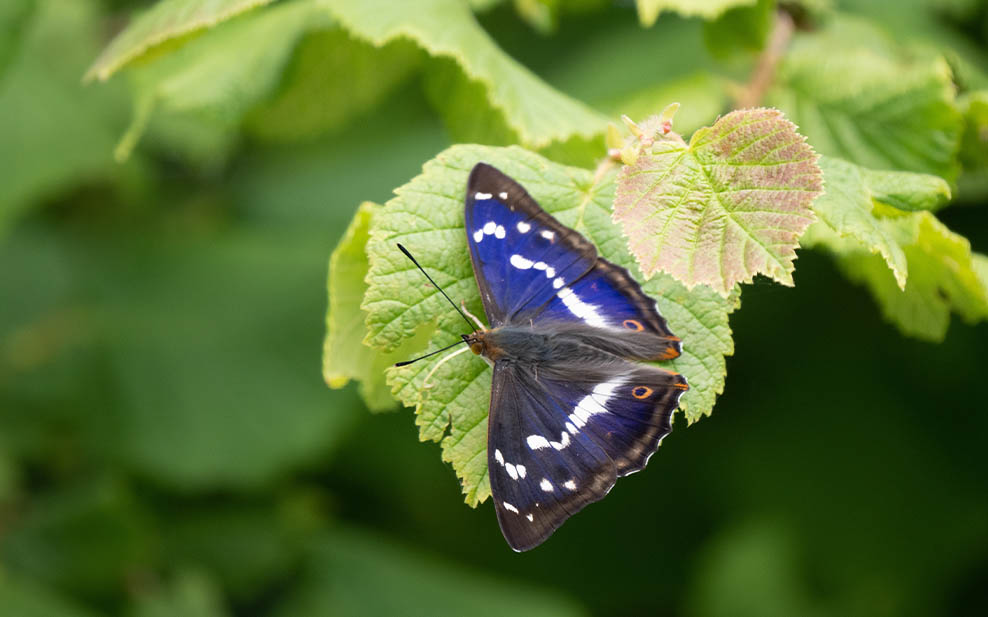 In an article for Vogue, Isabella Tree recounted a delightful morning in 2009 when thousands of painted-lady butterflies descended en-masse upon the Knepp Estate to lay their eggs on the creeping thistle that had grown wild across it. 
For insect lovers, that spectacle is just the tip of the iceberg, as a whopping 1600 species have been recorded here. As well as the bees and dragonflies that can readily be seen flitting about, the Knepp Estate is also home to Britain's largest colony of Purple Emperors. From a pre-rewilding population of zero, one of the country's rarest butterflies has exploded in numbers here, thanks to the large areas of sallow scrub that its caterpillars need to survive.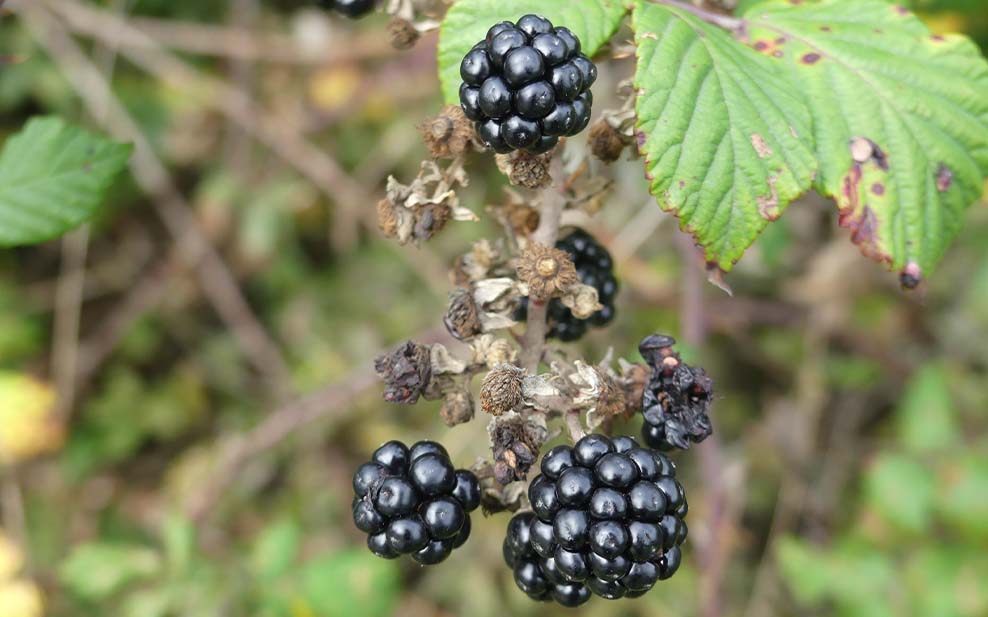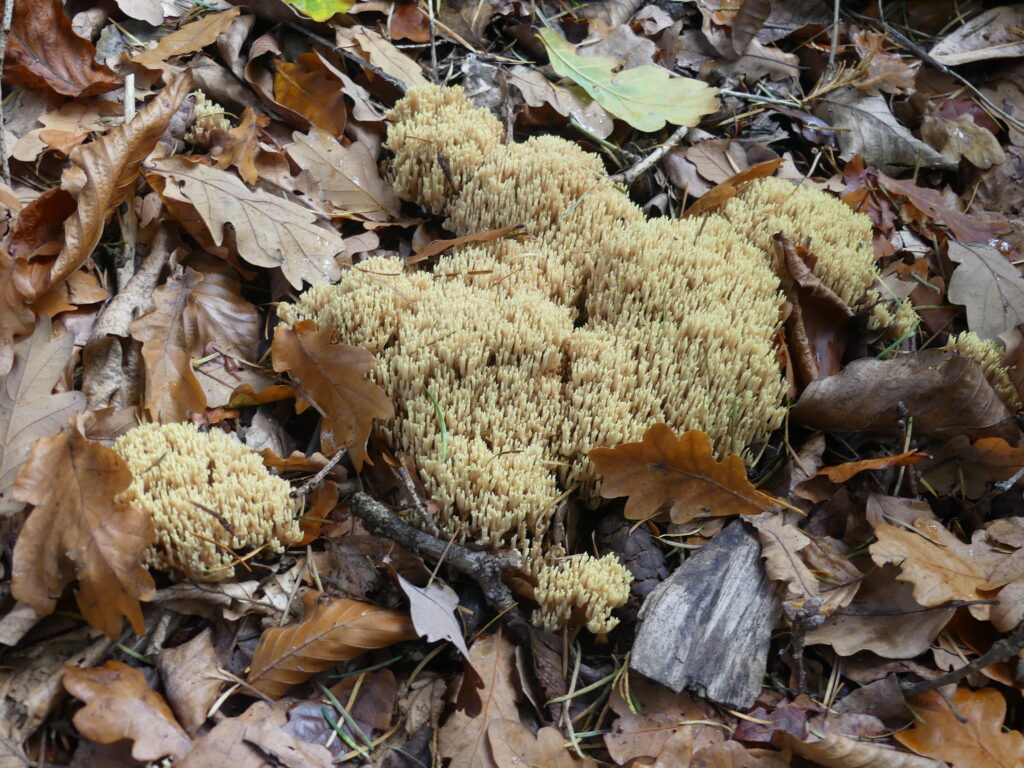 As well as animals, make time also to take in the Knepp Estate's plants and fungi. In Autumn, the briars can be laden with wild blackberries and in the woodland areas, the undergrowth may yield any number of bizarre fungi, like the alien-looking coral fungus that rises from the forest floor like something from a science-fiction movie.
Rewild, Refresh and Relax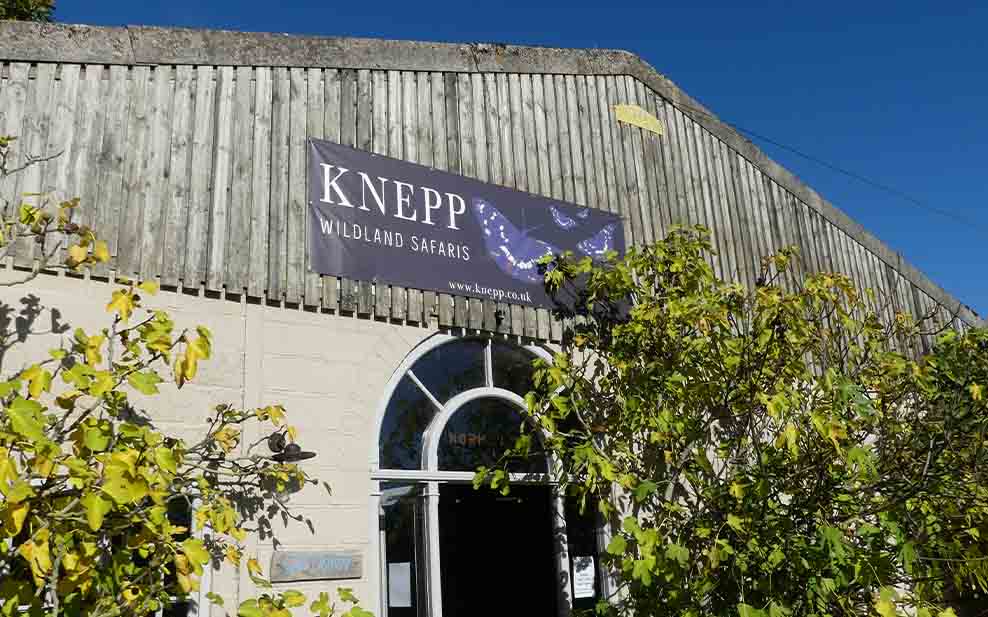 If you're feeling in the mood for a spot of English tea or even just a rest after a long trek through the estate, head for the Stork Café kiosk near the Knepp Campsite for hot drinks, brownies and chocolate biscuits. Alternatively, consider a rest on the sofas in the Knepp Wildland Shop, where you can also check out a list of recent wildlife sightings, as well as buy souvenirs and locally sourced produce.
The Knepp Estate lies just south of Horsham near the village of Dial Post and can be accessed via the A24 road. Parking is available at the Swallows Car Park on Worthing Road in Dial Post. Visitors are requested not to park anywhere else so as not to damage roadside verges.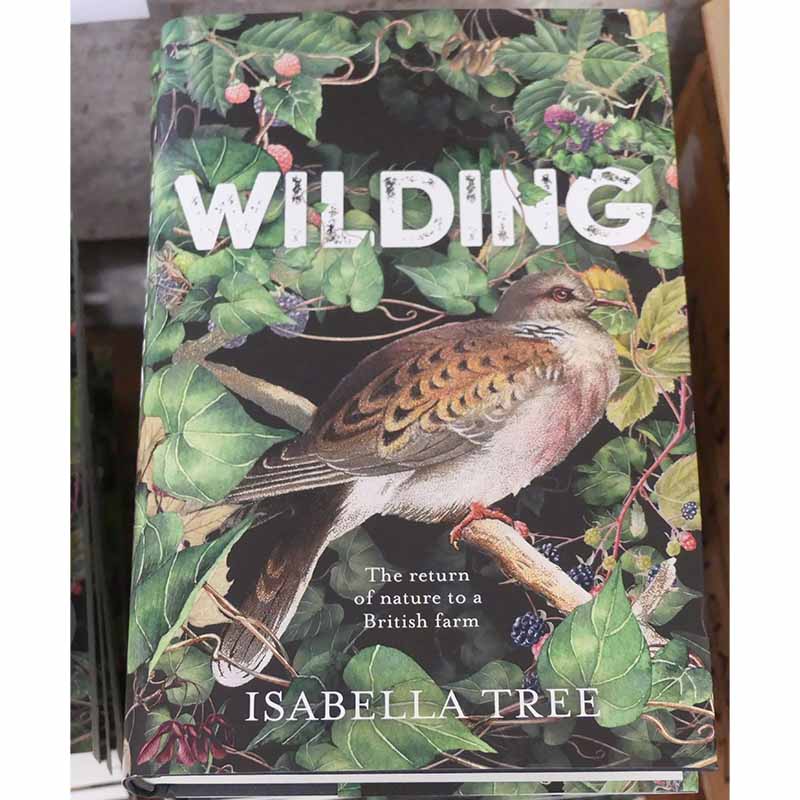 For further reading on the Knepp Estate and the story of its rewilding, consider checking out Isabella Tree's book, 'Wilding: The Return of Nature to a British Farm'. Copies available at the Knepp Wildland Shop or online.
Book

safaris

and

camping trips

at the Knepp Estate website.
Written exclusively for WELL, Magazine Asia by Thomas Gomersall
Thank you for reading this article from WELL, Magazine Asia. #LifeUnfiltered.
Connect with us on social for daily news, competitions, and more.