The burger. It's everyone's favourite indulgence food. A thick, juicy patty (usually made of beef) sandwiched between two slices of bun, accompanied by a whole range of delectable toppings and condiments –from lettuce to cheese to jalapenos to mayonnaise– and at best served with a generous helping of fries on the side.
But now, our favourite indulgence food is threatening humanity's very survival, and not just through its high cholesterol content.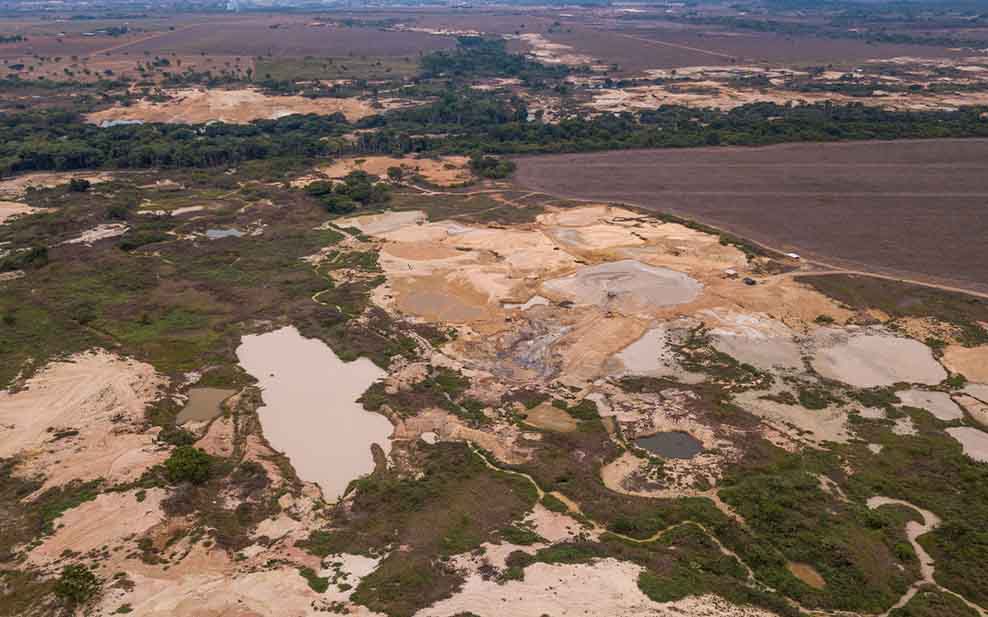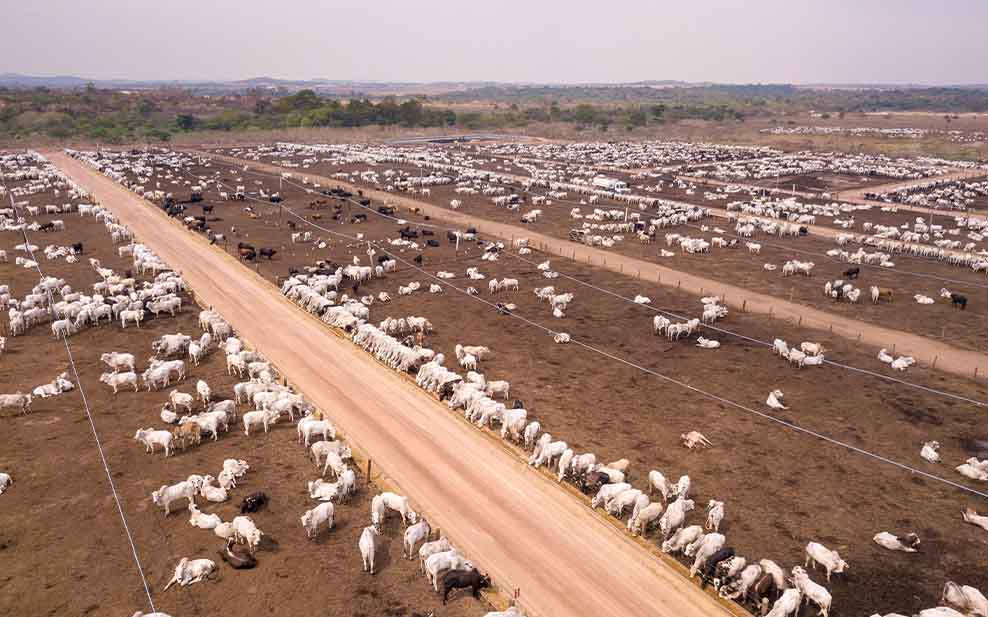 As is increasingly common knowledge these days, beef is the most environmentally damaging of all the foodstuffs. Its production requires 28 times more land and 11 times more water than any other animal product. Beef cattle produce 5 times more greenhouse gases than poultry, while deforestation to raise them has destroyed so much of the Amazon rainforest that it was recently found to have been turned into a net carbon producer, drastically undermining our fight to avert apocalyptic climate change. Clearly, there is an urgent, urgent need for humanity to cut its beef consumption, particularly in Hong Kong, which is one of the world's biggest buyers of Brazilian beef. However, other common burger ingredients, like chicken and fish, are bad for the environment in their own ways.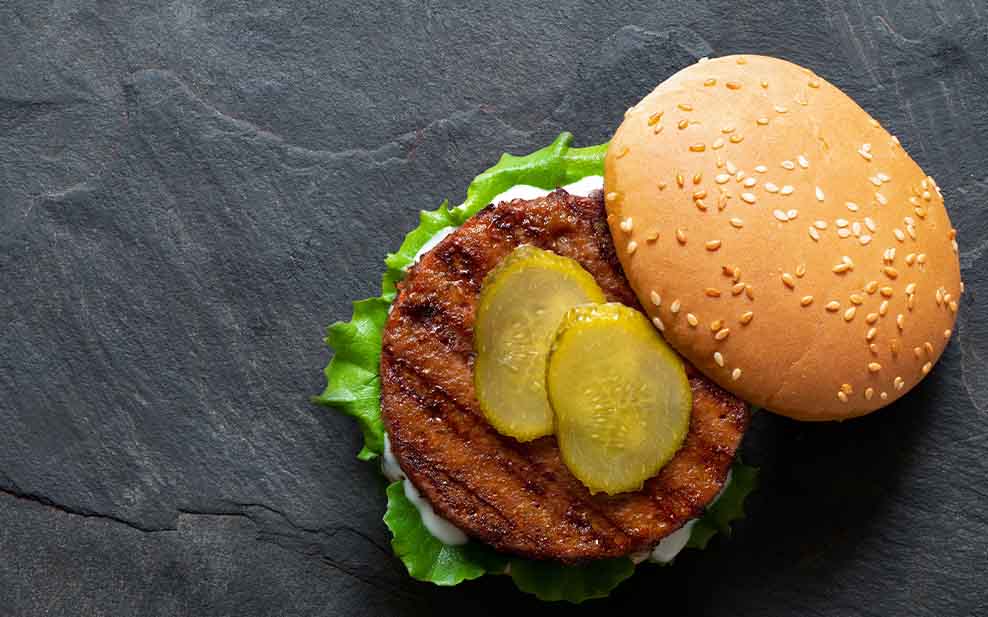 Fortunately, in the growing drive to sway more of the meat-inclined towards veganism for the sake of the planet, burgers have been one of the first foods to receive the plant-based meat treatment, often with results that differ surprisingly little (if at all) in taste and texture from the real thing. Nowadays these plant-based burgers are an increasingly common item on restaurant menus.
WELL, here are the 5 best ones we've found in Hong Kong:
Beyond Burger with Vegan Cheddar, Pop Vegan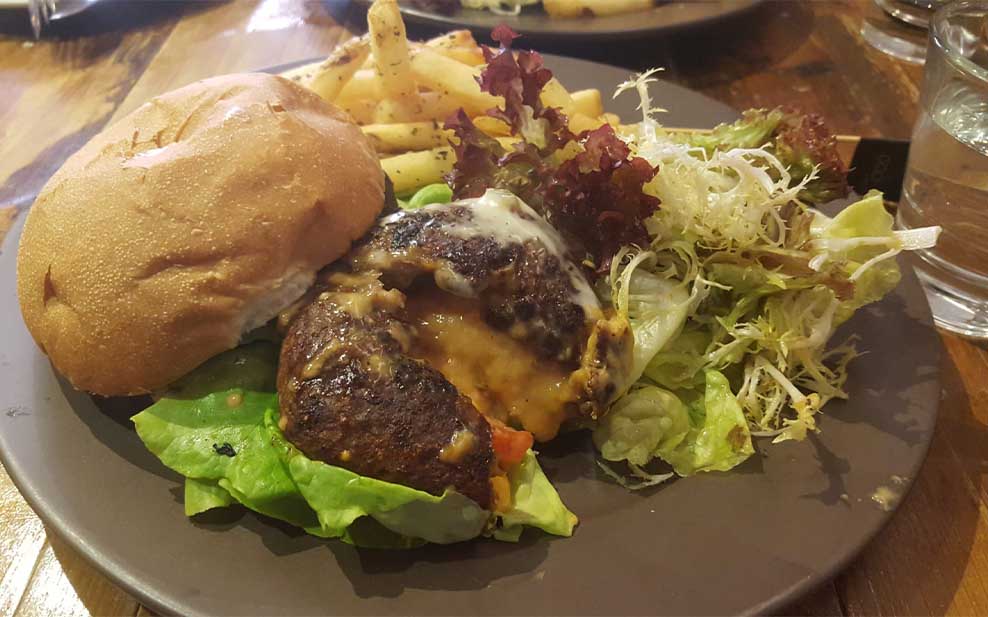 Pop Vegan in Central has literally a whole menu of exciting vegan dishes, but one of its most interesting has to be this one, which gives a whole new meaning to the word 'cheeseburger'. Instead of having cheese on top of the patty –made from plant-based Beyond Beef– here the cheese is inside the patty. The moment you cut into it, a large mass of melted vegan cheddar pours out to greet you, resulting in a meal that, while tasty, is definitely too messy to eat with your hands. The cheese itself has its own pleasant taste resembling a cross between mayonnaise, cheddar and egg yolk with a smooth, thick, creamy texture to match. Although the burger itself may not be that filling due to its hollow patty, the generous serving of herby fries it comes with should certainly help make up for it.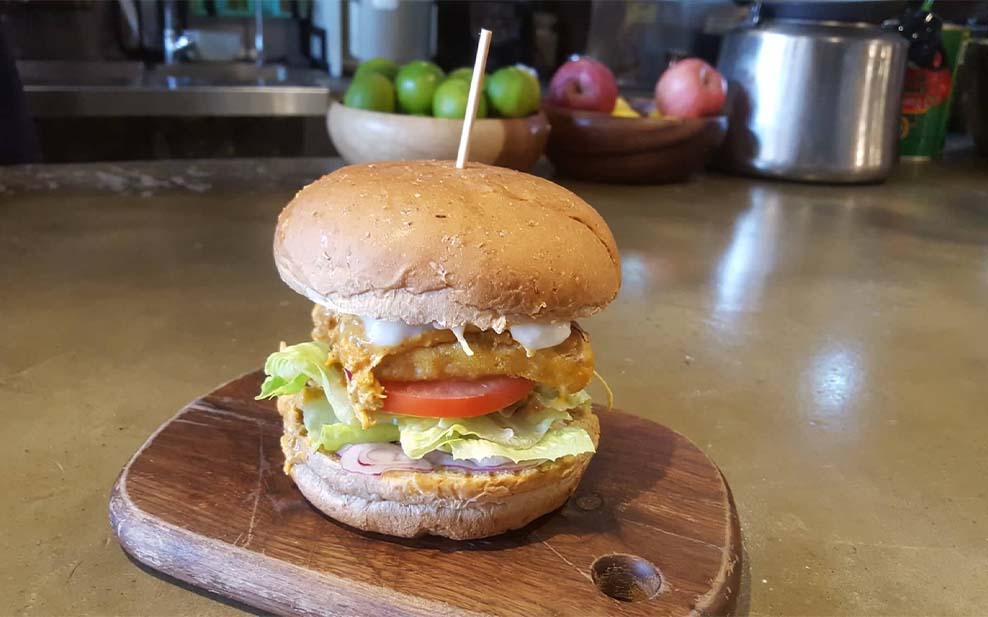 The Sai Kung based restaurant, 2084, is well known for its innovative plant-based dishes, from its harissa 'meatballs' to its Peking 'duck' tacos to its curry fish burger. This dish has an excellent blend of tastes and textures: a dense, floury bun; cool, crispy salad and a creamy cashew-derived sauce with the peanutty-curry taste of satay sauce. But its standout feature is undoubtedly its centrepiece: its vegan fish fillet. Made from a mix of vegetable and soy proteins, with some turmeric, garlic powder and onion powder thrown in for extra flavouring, it has the crunchy exterior and (surprisingly) even a texture very reminiscent of a real battered fish fillet.
Hericium Mushroom Burger, LN Fortunate Coffee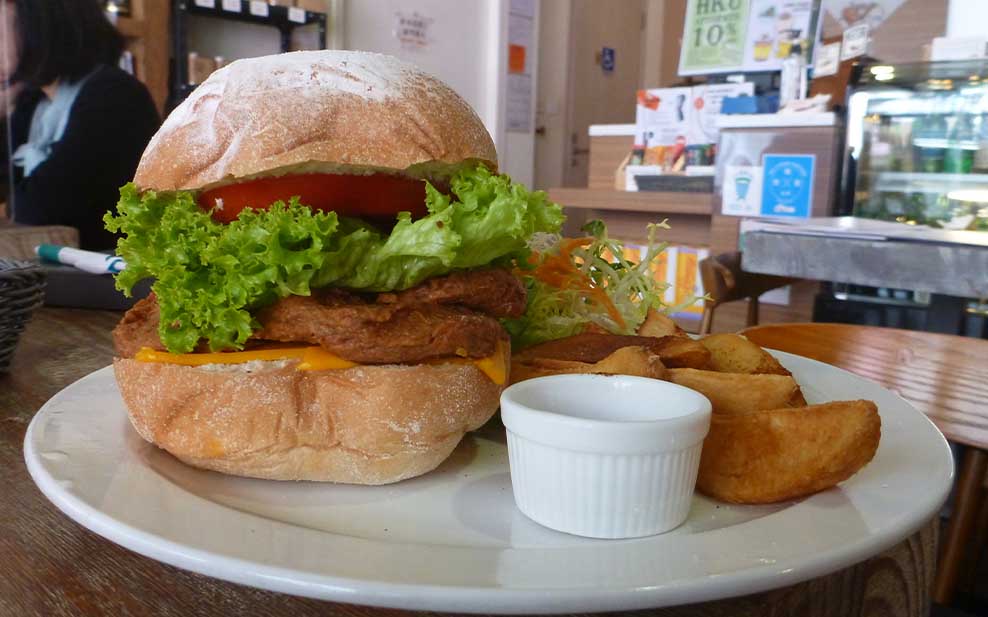 To some, the words 'mushroom burger' may conjure up images of a fried portobello mushroom in a bun. But this mushroom burger is so much more than that. Made out of finely minced mushrooms –which one can clearly see when they cut into it– this burger contains 3 patties inside a soft, doughy bun, each one striking a pleasant balance between moist and dry. Though their appearance is similar to that of luncheon meat, the taste of these patties is considerably better: a meaty, slightly sweet taste vaguely reminiscent of char siu pork.
Beyond Burger Deluxe, Green Common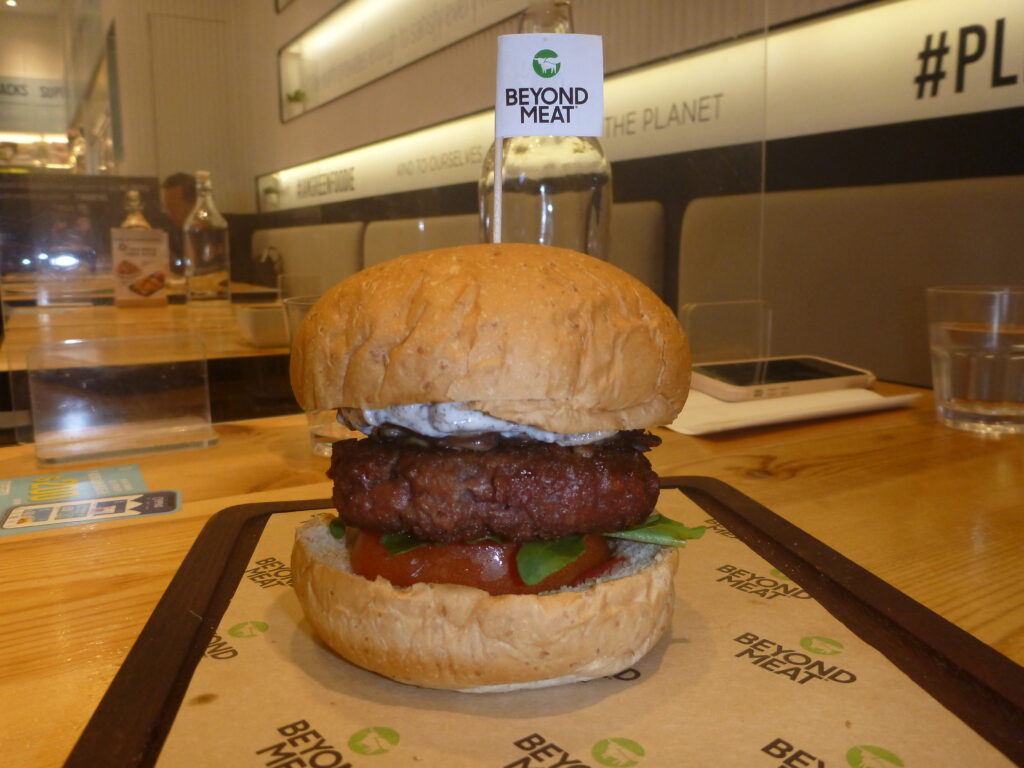 Available at all Green Common restaurants in Hong Kong, this burger is derived from mung bean, fava bean and pea proteins, with some brown rice added in as well. Adding to its similarities to a real burger is its authentic meaty redness, courtesy of beet and apple extracts. While it may not seem like much, both in its size and choice of ingredients, what really gives it an edge is the liberal helping of black truffle sauce on top of the patty. This creamy condiment gives the burger both a strong, mushroomy fragrance and also most of its taste, giving one the sensation of eating something truly experimental.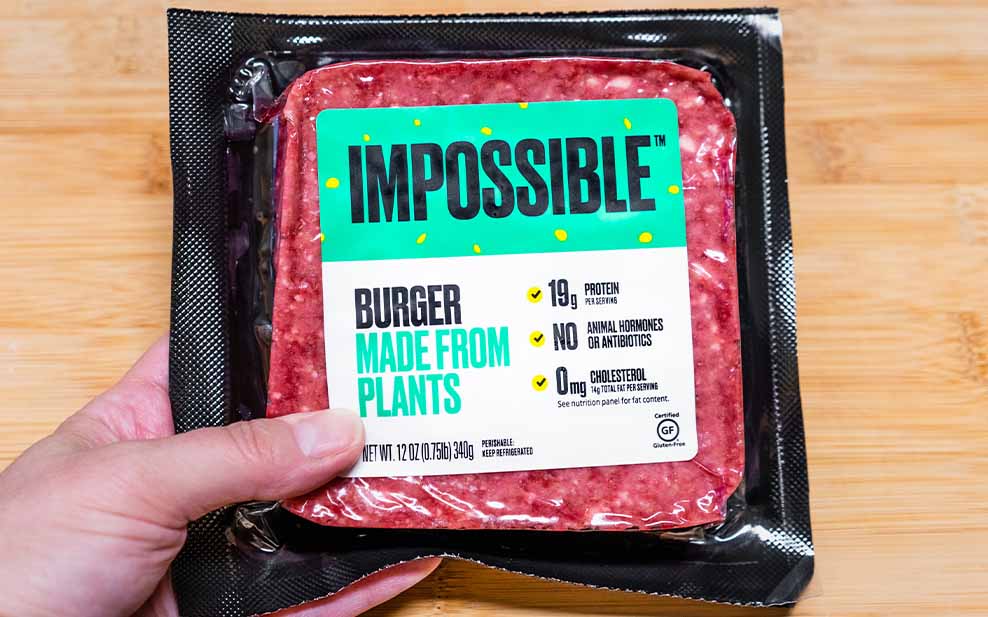 Of course, going out to eat isn't the only way to enjoy a plant-based burger. With plant-based meat products hitting supermarket shelves, it's now easier than ever to make one yourself. Head to your local Park'n'Shop for a packet of Impossible Beef mince, or if you'd prefer something more varied, check out the plant-based meat and seafood products on sale at Green Common stores to see if you fancy putting any of them in a burger bun.
Do you have tips or suggestions on other great vegan burgers in Hong Kong and where to find them? Shoot us a message at info@wellmagazineasia.com
Written exclusively for WELL, Magazine Asia by Thomas Gomersall
Thank you for reading this article from WELL, Magazine Asia. #LifeUnfiltered.
Connect with us on social for daily news, competitions, and more.