Considering the frightening report recently released by the U.N. climate panel, which describes the desperate state of the environment, it's imperative that now, more than ever in human history, we take collective action to radically change the global economy or else most certainly face annihilation.
As the report describes in harrowing detail, the pressure humans have put on our environment is at a breaking point. Global temperatures have risen faster than once thought possible. The earth is well on its way to breaking the 1.5ᵒ Celsius warming threshold- the temperature considered the tipping point for irreversible sea level rise, habitat destruction, etc- within only 20 years. What's even scarier is that should humanity continue to produce today's levels of emissions, global temperatures have the potential to skyrocket past 1.5ᵒ Celsius, drowning our cities and causing widespread famine and disease.
The sad state of affairs have left many asking, "Just what can we do to make the changes needed, such as moving away from fossil fuels, so quickly? How is it at all possible to stave off disaster?"
Wanting to get some answers to these questions for myself, I've added more books on sustainability and business to my reading list this year. I've started with some of the more popular recent titles, written by a wide range of experts that give context to the problems we face and practical ideas for solutions. Educating myself did relieve some of my "eco-anxiety", or at least tuned my mind to more useful tasks, such as thinking about what can actually be done. 
I've compiled a list of the 5 books I've found most insightful so far. While certainly not exhaustive- this list is limited to more recent (and popular) titles- I hope my suggestions and short reviews can give some insights and spark more interest in the authors and messages they present.
1. A Life on our Planet: My Witness Statement and a Vision for the Future - David Attenborough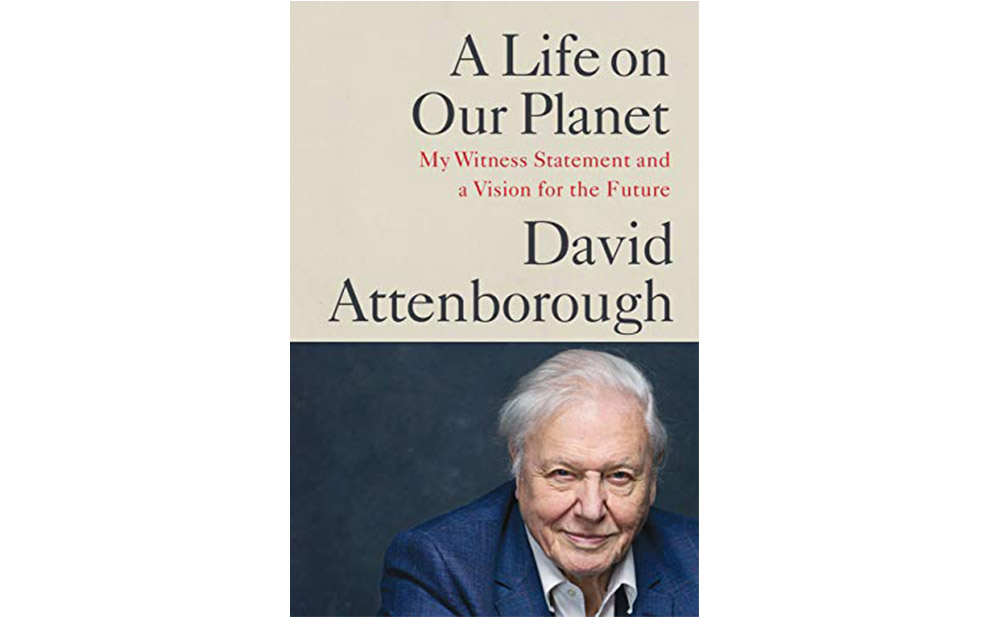 If you have seen the documentary on Netflix then you already know the core arguments of the book. While I enjoyed the documentary, which is powerful in its own right, I thought the written format of Sir David's arguments were clearer and easier to process. The book, as the title infers, is not so much an auto-biography as it is an overview of the changes he has seen in the natural world during his long and storied career as a journalist and nature documentary host. The research he references, combined with his first-hand experience, gives useful context on the scale and pace of climate change.
 Contrary to what I assumed I may leave with- perhaps more "eco-anxiety" and related depression to follow- David's message is actually one of hope. In his closing statements, he stresses the resilience of nature as a key factor in our chance to make positive changes quickly. Citing the "re-wilding" of Chernobyl, Attenborough is quite convincing in his statements that if we do give nature a chance to thrive, it can rebound quickly.  He encourages solutions that champion "working with, not against nature."
If you start anywhere with reading about sustainability, you can't go wrong with Attenborough's manifesto. He is the trusted voice humanity needs. No doubt his legacy will live on well into the future. Hopefully we look back at his documentary and this book as a light that lead us into a better future.
2. How to Avoid a Climate Disaster - Bill Gates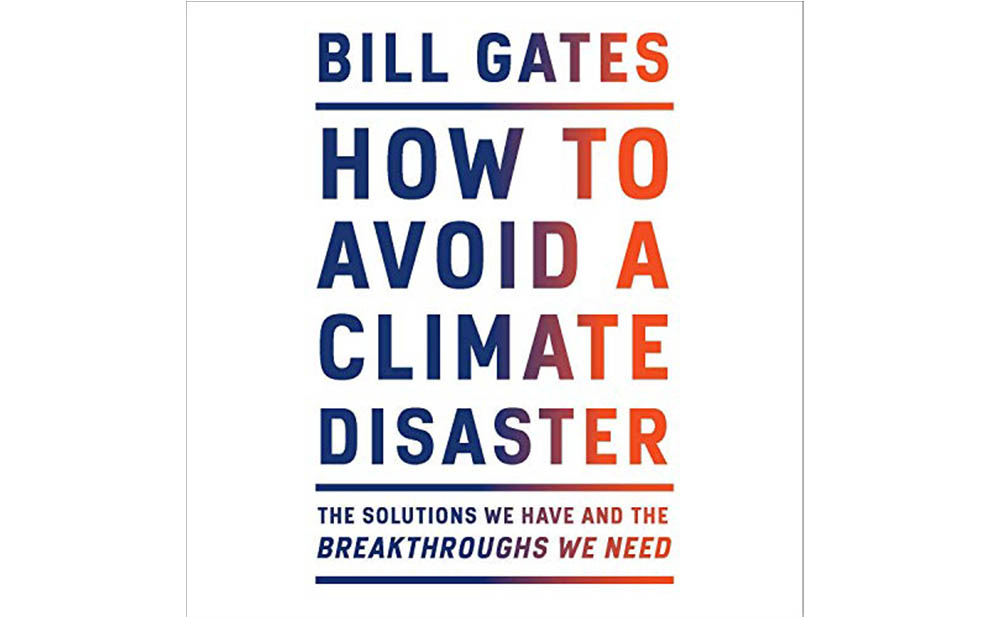 Leave it to Bill to choose an unexciting, straightforward book title. What Gates lacks in pizzazz and humour skills- believe me he does try occasionally in this book- he makes up for with a straightforward dissection of the core issues within each industry. He systematically reviews the current state of technologies within each category, the challenges in making them carbon neutral, and what innovation needs to happen in order to make meaningful progress. He often cites "green-premiums" and gives practical context on how we can lower the gap to make green solutions more economically feasible.
 What Gates' book does best, in my opinion, is give a snapshot of where we are at and where we need to go. His descriptions capture the scale of the daunting task ahead. At the end of most of the chapters I found myself thinking "wow, that's going to be hard, lot of work to go there." Add up that over the course of the book and you can't help but be sceptical that humans can make the changes needed fast enough.
But rather than dwell on the negatives, Gates' approach is most useful in that it focuses on solutions and explores out-of-the-box ideas- something we are going to need more and more of if change is going to take place. I especially liked being exposed to ideas I hadn't heard before, such as creating artificial barriers in the sky to control warming. I was surprised at his negative (or at least not very supportive) tone towards planting trees.
Contrary to what some reviewers have said about Gates's book- that it's ill-informed or not comprehensive enough or that he has some evil plan to profit off all of his ideas- I would highly suggest a read. It's not a page-turner per se, but I think it will become a textbook-like source (with many updates to come) that will be a reference point for climate change strategy, especially in relation to the economic feasibility of solutions, for years into the future.
3. The Waste-Free World - Ron Gonen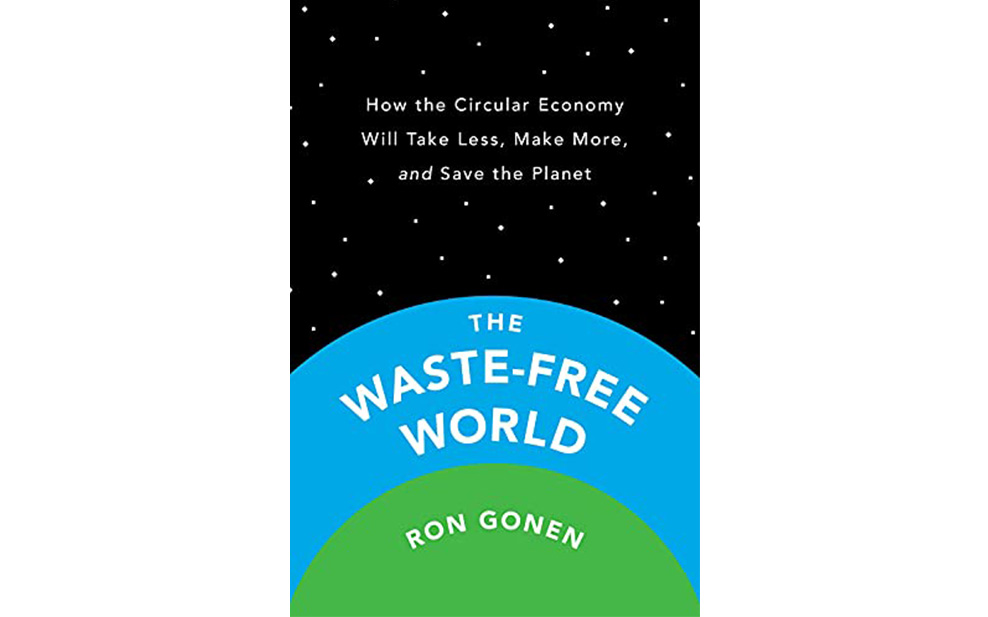 I feel lucky to have stumbled across this book by chance on LinkedIn. Of all the climate related books I've found so far, I found Gonen's the most insightful and comprehensive. Gonen's experience in government and business, first as a deputy in the Bloomberg administration in New York, and then as leader of an investment firm dedicated to making the economy more circular, gives him a unique lens into the challenges and opportunities in deploying green solutions. What stands out most in his opening paragraphs is just how much solving climate issues hinges on tackling entrenched corporate interests, who purposely mask their efforts and muddle information to confuse and distract the general public. Gonen describes how "broken" the system really is and explains the bureaucracy holding us back from faster change.
As a "climate-change" novice, I also found Gonen's description of history of climate change knowledge and activism super helpful. He summarizes influential people and their work in sustainability- giving a succinct history that is helpful in understanding and contextualising the growing "circular economy movement." 
In the second part of his book he dives into the changes companies can make with many excellent examples and how "circular" is the way of the future. He enlightens the reader the challenges we face in shifting each major industry and gives real world examples of projects going on that are using circular methods to do good business, while doing better for the planet.
If you are serious in learning about "circular" concepts and the history of the environmental movement, then Gonen's book is a must-read.
4. The Meat Racket - Christopher Leonard, and Eating Animals - Jonathan Safran Foer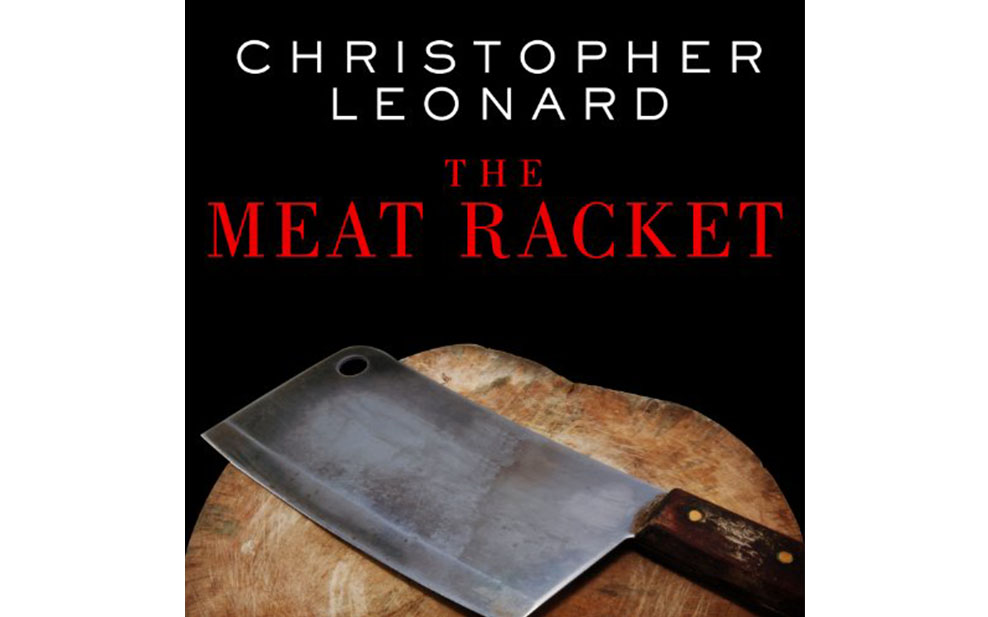 I'm reviewing these books together as I read them at the same time and they both tackle an important topic often underemphasized in sustainability literature- industrialized farming and meat consumption.  
Of the two, I think I enjoyed The Meat Racket the most. Unlike the above titles that focus on macro-level solutions, The Meat Racket is a detailed case-study on a industrialized meat behemoth- Tyson Foods. Learning about Tyson's history- from small chicken farming operation to mega-corporation, you learn context as to how the meat industry grew and transformed the economies it touched (which it turns out is pretty much everywhere).
If you enjoy business books, especially about classic "Americana" companies, then I highly suggest a read. If we are to have any hope of making progress on climate change, governments and the general public will need to change the current footprint and operation strategy of large meat companies like Tyson. Better understanding them and learning from past failures to control them is one step towards finding a solution.
The second book I've listed here is Eating Animals by Jonathan Safran. I had read a lot of positive reviews of this book online so decided to download it on to my kindle. His book is part-memoir, part-investigative report focused on meat production and consumption. He lays out some pretty interesting arguments, including the loose distinctions between eating cows and pigs vs. our beloved pets.
While I didn't dislike the book, Safran's arguments didn't always connect with me. Perhaps it was the more anecdotal nature of his writing or the fact I found his style not as enjoyable as others. But one can appreciate what he is trying to do -both connect emotionally with the reader- and provide context and research behind why we should not eat meat for moral, health and climate reasons. I would suggest this read over "meat racket" if you are more interested in exploring your personal eating choices and like to grapple with the moral questions around eating meat
5. Under a White Sky - Elizabeth Kolbert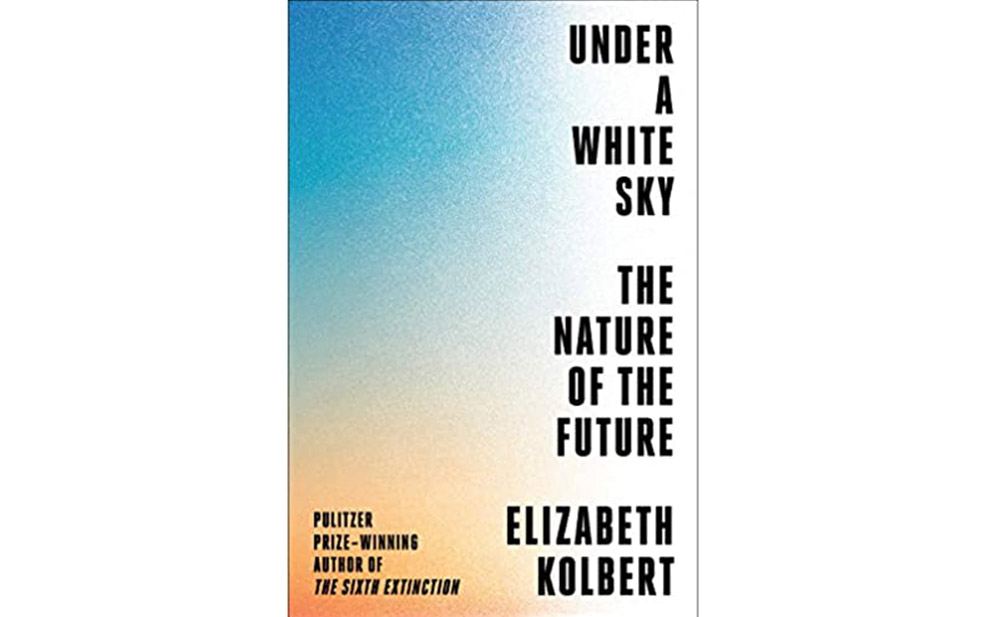 Elizabeth Kolbert is a writer for the New Yorker and author of the Pulitzer prize winning book "The Sixth Extinction." In her latest book, "Under a White Sky", she walks the reader through different efforts humans have made to change the natural landscape and what effect that has had on the environment. She gives many in-depth narratives- such as the moving of the Chicago River, engineers trying to turn carbon into stone in Iceland, and scientists trying to preserve the last members of a rare fish species that lives in shallow pools in desert landscapes.
What Kolbert's book does best is give context to the massive changes humans have had on the environment by shrinking the conversation to particular eco-systems and going into detail on what they looked like before and after human intervention. She alludes to a quote by Albert Einstein that summarizes our situation with climate change well, "We cannot solve our problems with the same thinking we used when we created them." In that light, in her final chapter, she gives a fascinating report into the details of "geoengineering"- a technology that could manipulate the earths atmosphere to counter global warning.
Overall, I found Under a White Sky informative and interesting. It has reframed the way I look at climate change solutions and left me curious about what world my kids will live in. 
Factoring into my review is that I listened to the audio format of the book. I would recommend listening to the book, however, make sure you download the diagrams from the book, they are great in explaining some of its core arguments.
Bonus: Ideas to Fight the Climate Crisis - Bas Fransen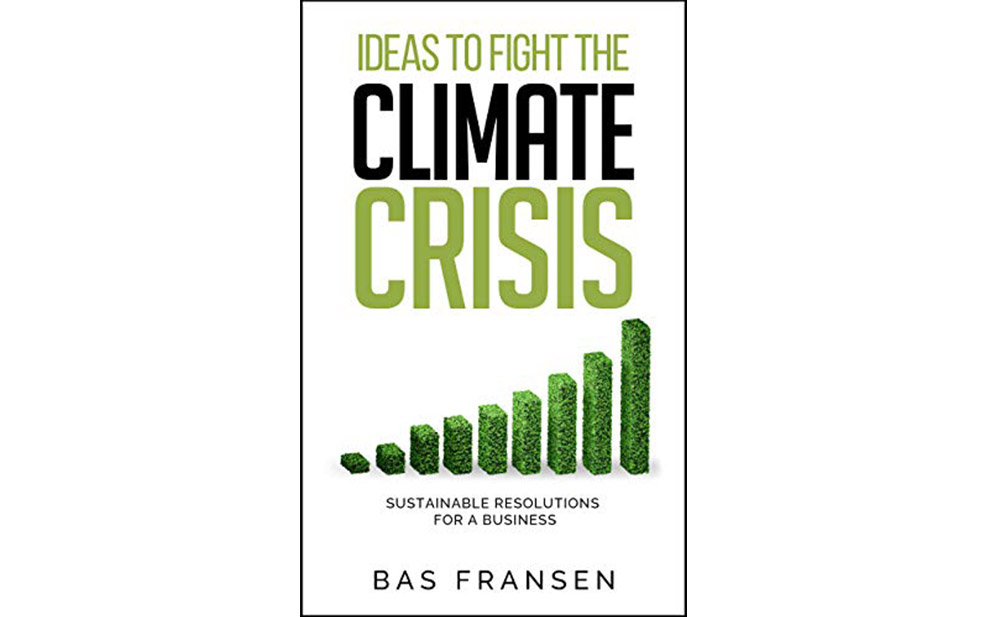 I would be remiss to not add some credit for a local HK writer who I've had the pleasure of meeting.
Bas is a Hong Kong based expert and founder of Eco-Matcher, a consultancy focused on tree-planting and tracking initiatives for companies. In his book, Bas lays out in a simple and easy-to-follow way ideas that companies can employ to become more sustainable and build purpose into their business.
The short chapter form of his points makes the points easy to digest. I read all the way through, but I imagine other readers, especially those familiar with ESG, could jump around to chapters that interest them.
Another way to absorb Bas' ideas is to watch him speak. He is speaking on both days of the upcoming ReThink Sustainability Conference in early October.
Check out Bas's time slots and get a glimpse of other climate related talks by visiting: https://rethink-event.com/programme/change-makers/
Have any book suggestions? Care to share your thoughts on my reviews? Get in touch with WELL, by emailing info@wellmagazineasia.com.
Written exclusively for WELL, Magazine Asia by Jackson Kelleher
Thank you for reading this article from WELL, Magazine Asia. #LifeUnfiltered.
Connect with us on social for daily news, competitions, and more.