It's the most wonderful time of the year … and the most wasteful.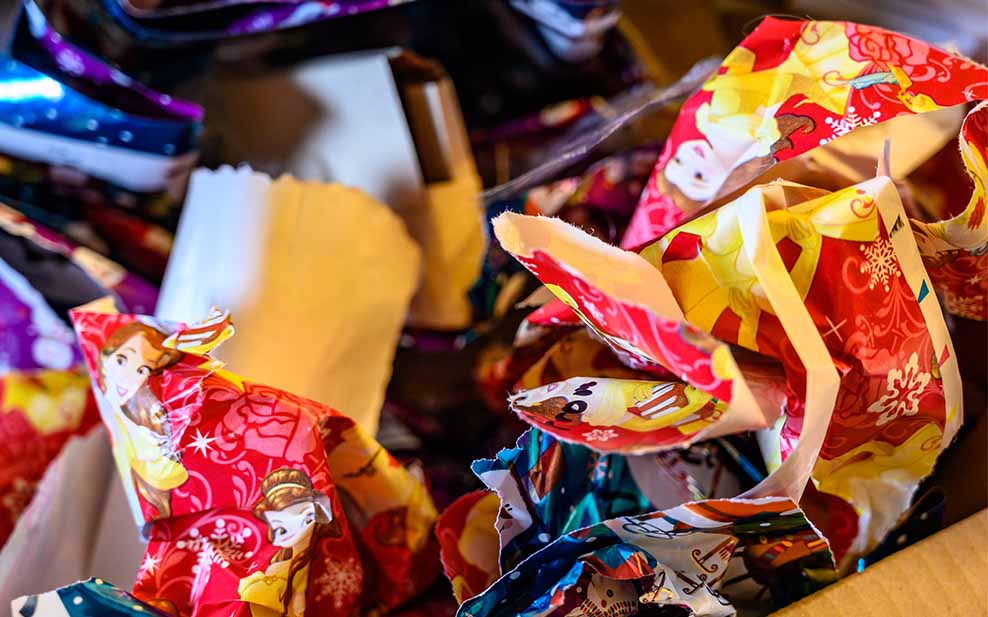 Perhaps the most conspicuous form of yuletide waste is wrapping paper, hardly surprising given the millions upon millions of presents exchanged at Christmas. In Australia, roughly 8000 tonnes of it is used every year, while the UK is estimated to produce and throw away 227,000 miles worth of it. Many types of wrapping paper –particularly the popular shiny varieties– contain metal-based foils or plastics, meaning that they cannot be easily recycled as paper. This is particularly true of glitter-encrusted wrapping paper, as glitter itself is made out of microplastics. The ink used to colour wrapping paper further complicates the recycling process, as getting it out of the paper fibres is difficult and requires a lot of additional chemicals.
But let's be honest here, it just wouldn't be Christmas without a beautifully wrapped present under the tree. So, can we tick that holiday box without contributing to the ever-mounting waste problem that is choking our planet?
WELL, luckily the ever-growing sustainability movement has also extended itself to Christmas wrapping and nowadays, people are finding plenty of waste-free ways to package their presents without buying new wrapping or skimping on the festive spirit. So, if you'd like to be one of those people this year (and beyond), here are some to consider: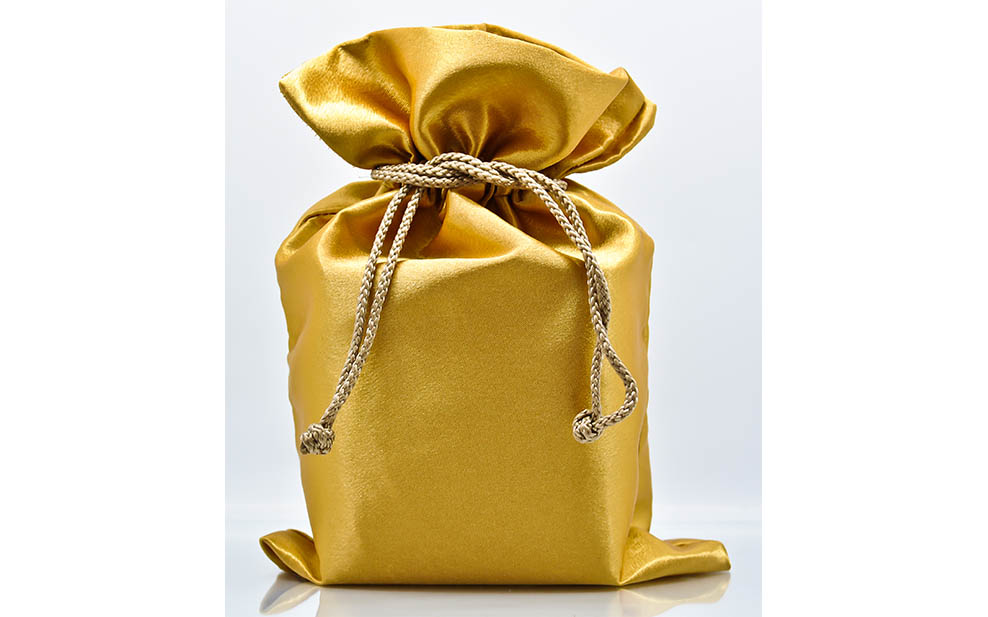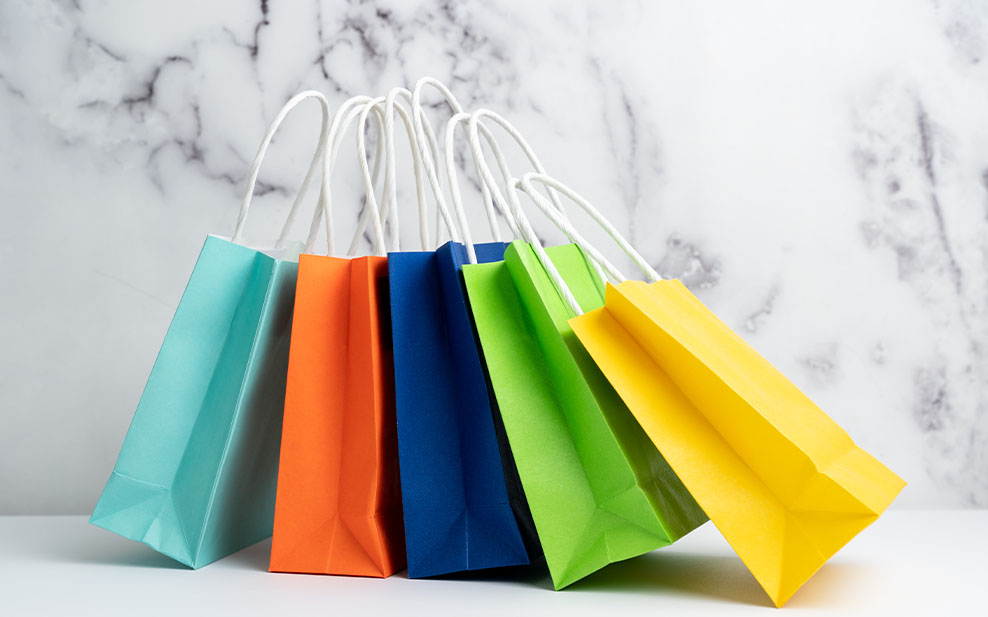 Just as fabric or paper bags can be used to cut down on plastic shopping bag usage, so too can they be used to cut down on Christmas wrapping waste. Available in a range of sizes for different items, fabric bags can simply be slipped over your present and tied shut using an elegant ribbon. Alternatively, if somebody gives you a suitably colourful paper bag (i.e. a gift bag), keep it and use it to store your present inside. No adhesive plastic tape required, no extra waste produced and you can always re-use it again next year.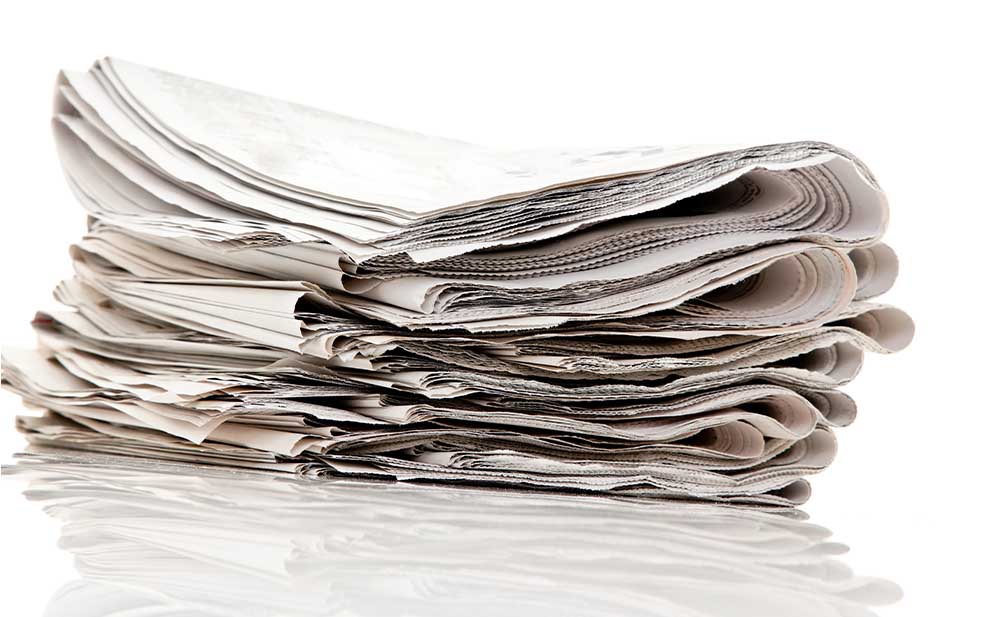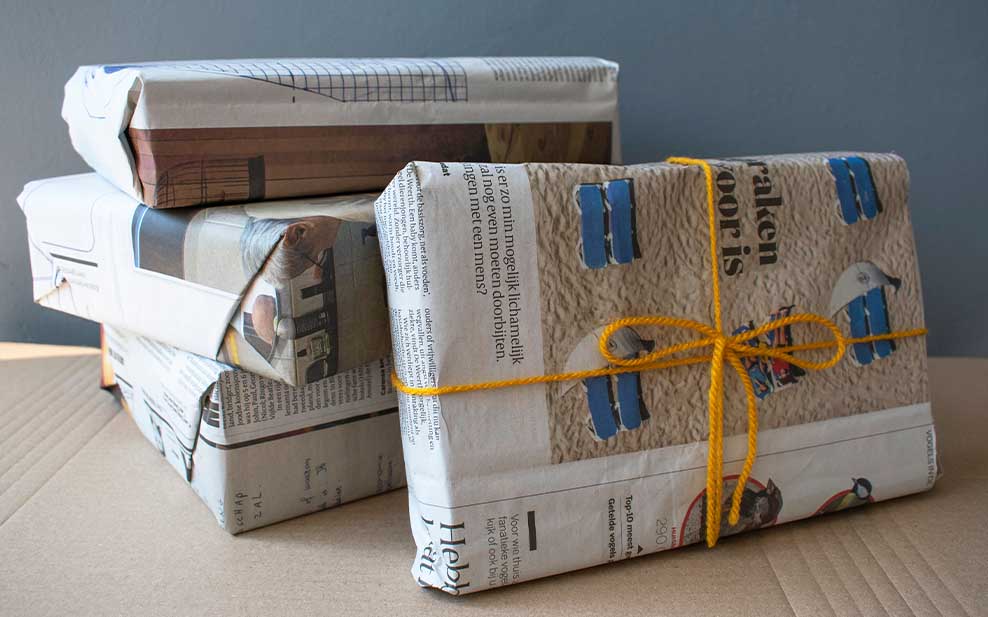 Waste paper is Hong Kong's second largest constituent of municipal solid waste, with the city's landfills receiving 2,704 metric tons of it per day in 2019. So why not do your part to reduce that wastage? If you have a subscription to a newspaper that involves home delivery, instead of throwing your paper away when you've finished reading it, keep it to use as wrapping paper. If you're concerned that the black and white print doesn't look sufficiently festive, consider using the full-colour comics pages for your presents.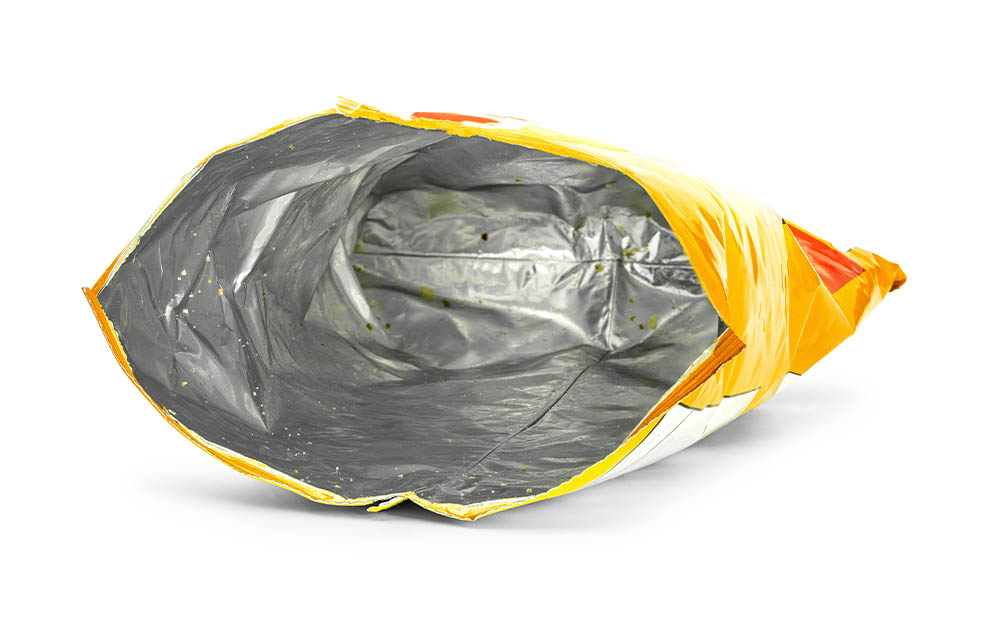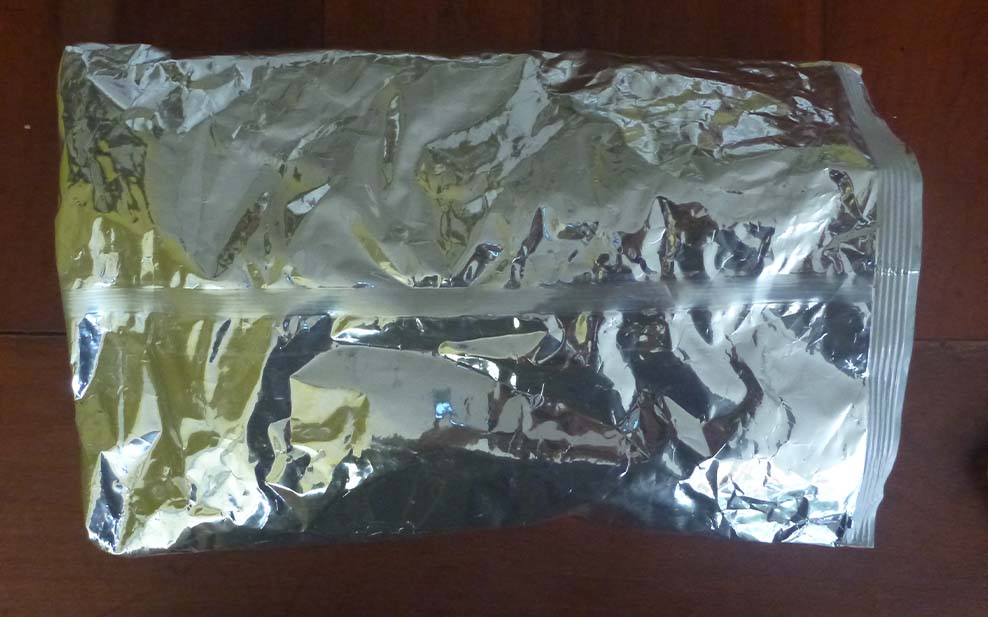 If you like eating crisps (potato chips) but feel guilty about the non-recyclable bags they come in, you might be pleasantly surprised to learn that you can actually recycle these bags after all, as gift wrapping. First, be sure to open the bag open neatly along the seam. Then, simply turn it inside out after finishing the crisps, wash it, place your present inside and seal it up. You'll be surprised how much the silvery interior resembles proper foil wrapping.
For the horticulturally inclined, this is an excellent way to make use of any flower pots you currently have no use for. Simply put your present inside and cover – if your flower pot comes with a dish to collect water, this is a very handy use for it. Then, place it in the middle of a square of colourful fabric (i.e. a tea towel), lift corners up and secure them together with a ribbon or piece of string. Alternatively, you could just paint the flower pot in festive colours and secure the lid without using the fabric.
Honourable Mention: FSC Certified Wrapping paper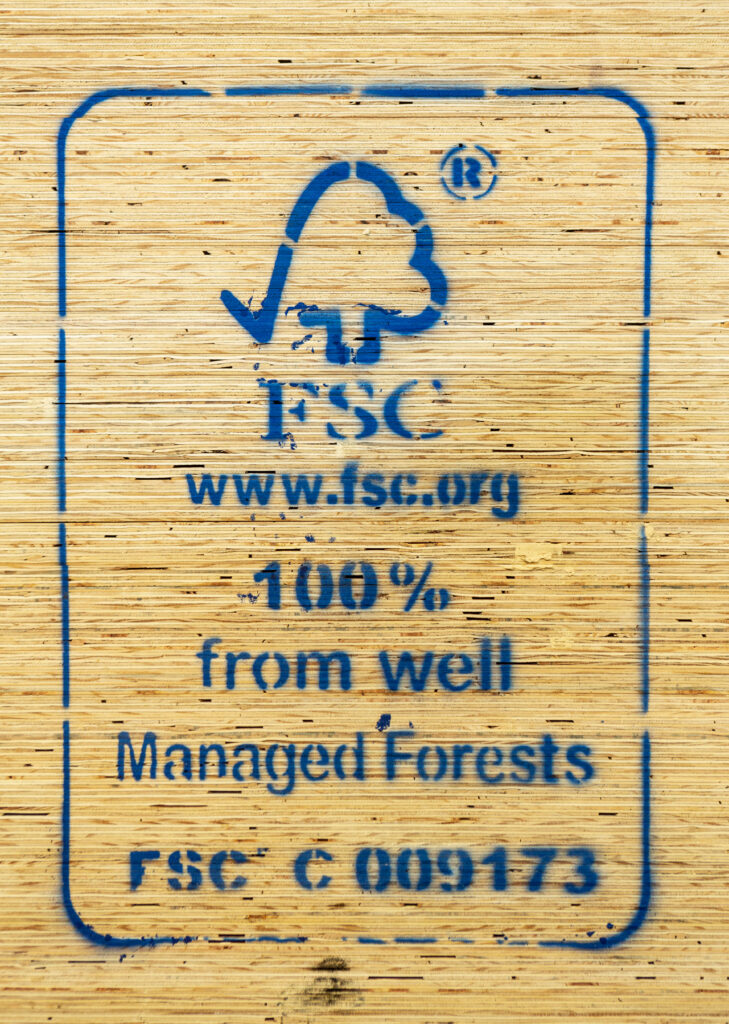 If you really must use new wrapping paper, you can still help to reduce the environmental impact of doing so –albeit a different one to waste generation– by checking if it is certified by the Forestry Stewardship Council (FSC). The FSC is an international organisation that strictly monitors products made from trees to ensure that the harvesting and processing of them is done as sustainably as possible at all stages of the supply chain. Thus, if a product (in this case, wrapping paper) bears the FSC logo, you can be reasonably confident that it was made with minimal environmental impact.
Another issue for those using new wrapping paper is what to do with all the spare parts. The bits that are too small for use or get ripped during processing. One possibility is to use them to decorate Christmas ball ornaments. Simply apply glue to the ornament and delicately lay the scraps of wrapping paper over it until completely covered.
Do you have tips or suggestions on waste-free present wrapping? Shoot us a message at info@wellmagazineasia.com
Written exclusively for WELL, Magazine Asia by Thomas Gomersall
Thank you for reading this article from WELL, Magazine Asia. #LifeUnfiltered.
Connect with us on social media for daily news, competitions, and more.