Not everyone is a natural sports person. Chances are you might have known (or even been) someone who dreaded gym class and spent every minute of it waiting for the end-of-lesson bell.
And yet, sports participation can potentially add such great value to a child's life, whether they become a master sportsperson or not. It not only improves physical fitness, but also provides great opportunities to build confidence and lasting social bonds. I myself sometimes question my decision not to accept an invite to join my school's rugby team, as I would doubtless have benefited from making friends and getting outside more. But, like many children, I was intimidated by my lack of athletic prowess and declined the offer.
So how, as a parent, how can you better encourage your sports-shy child to get involved, even if they feel hesitant? Are there programs out there that focus on participation and confidence building, rather than intense competition?
WELL, if you live in Hong Kong, one programme that may just be the answer to your prayers is Island Sports Hong Kong.
What is Island Sports Hong Kong?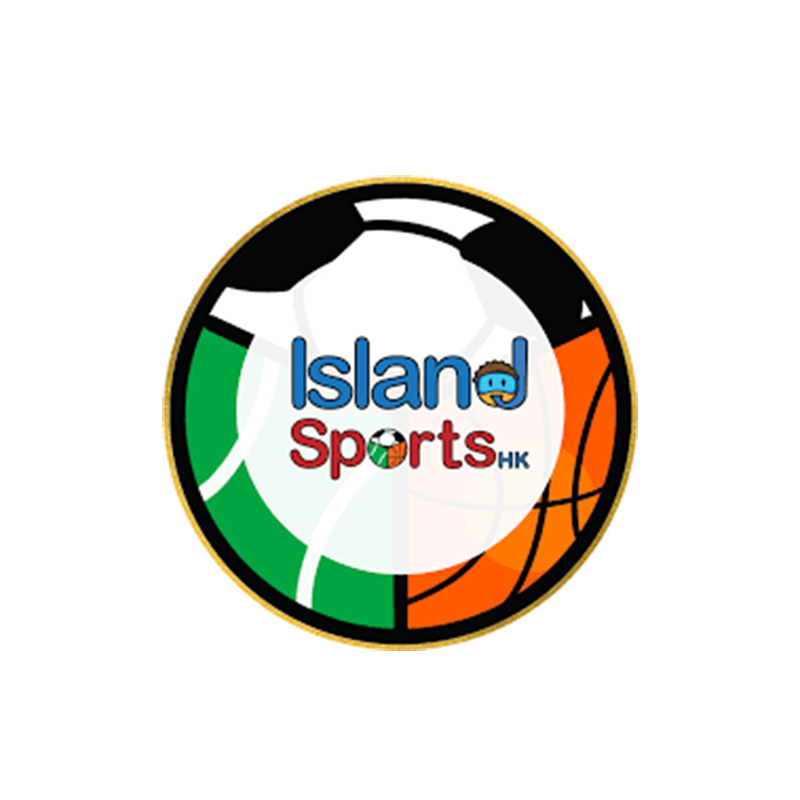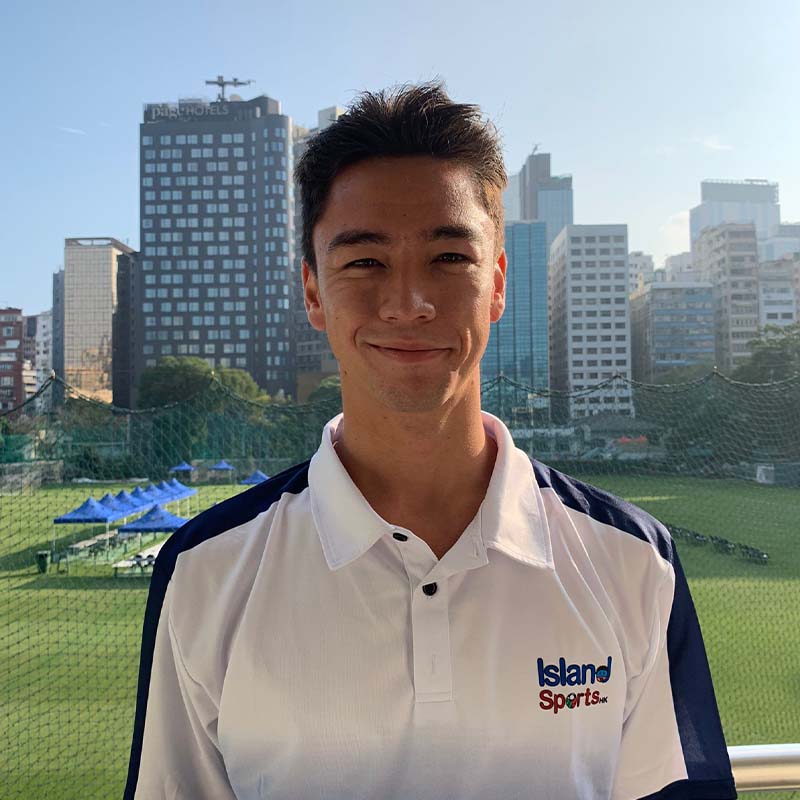 Founded in 2016 by Hong Kong-native and lifelong sportsman, Alex Tam, Island Sports Hong Kong was created specifically to make sports more inclusive.
Working at various schools and sports providers, Alex would frequently notice some children being side-lined due to their lack of skills. When researching the possible causes of sports-aversiveness, he found that it was often rooted in issues like low self-confidence and poor communication skills. Hence, he created a programme to offer a more holistic teaching approach.
"I decided that alongside teaching sports skills, we would also teach 'soft skills' that would help us to develop well-rounded athletes who may not be as advanced as other children, but would still fit into sports classes and the sporty lifestyle" says Alex.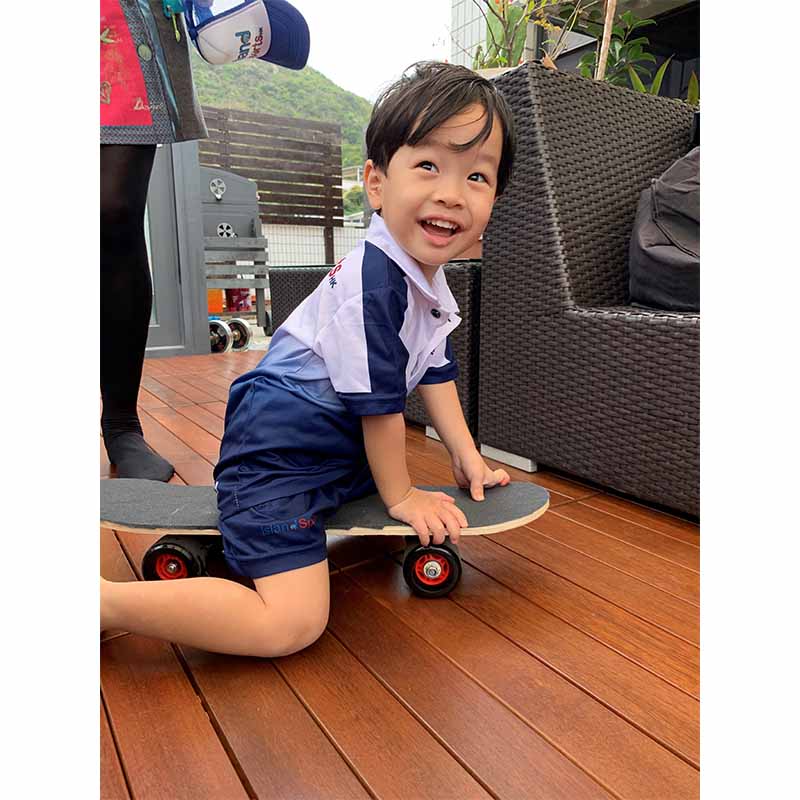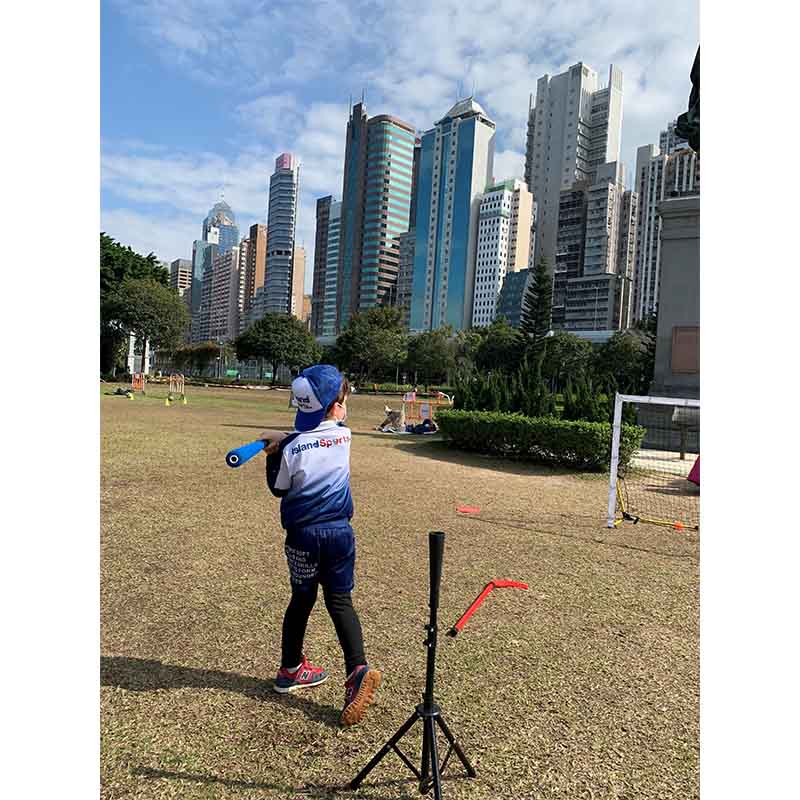 Focusing mainly on children aged 18 months to 8 years old, Alex's organisation seeks to provide an avenue to experience sports in a positive atmosphere, free from judgement or demanding expectations.
So, what does this look like exactly?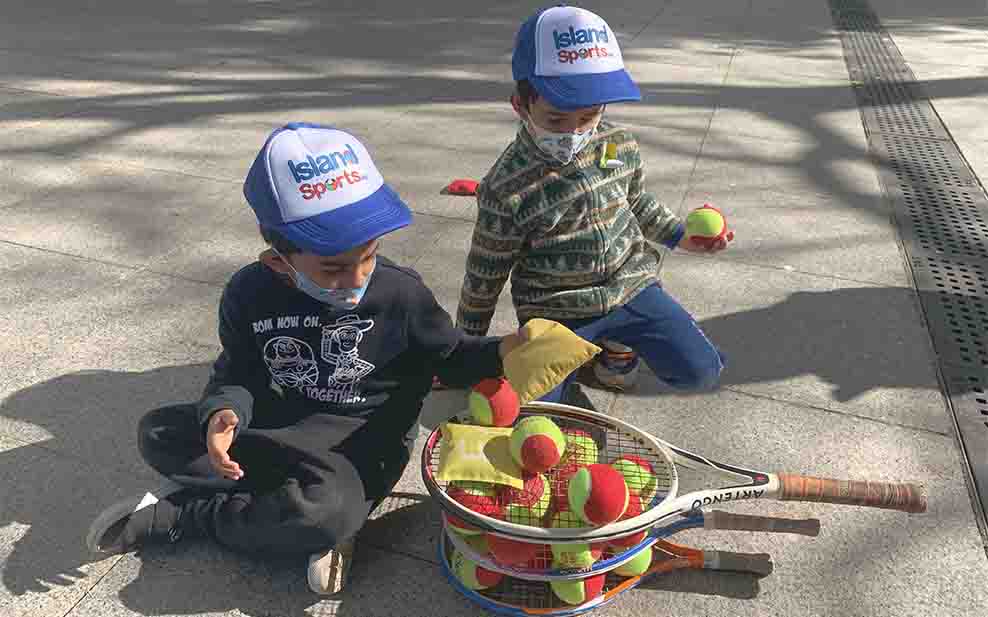 Island Sports offers 1-hour-long private classes customisable to the individual child, as well as a range of hour-long public classes tailored to suit the aptitude of both the weaker and stronger students. The sports programmes themselves include tennis, rugby, hockey, swimming, football (soccer) and skateboarding. There is also a multi-sports programme for children with little sports experience to experiment and decide on their favourite ones, without the pressure of competition.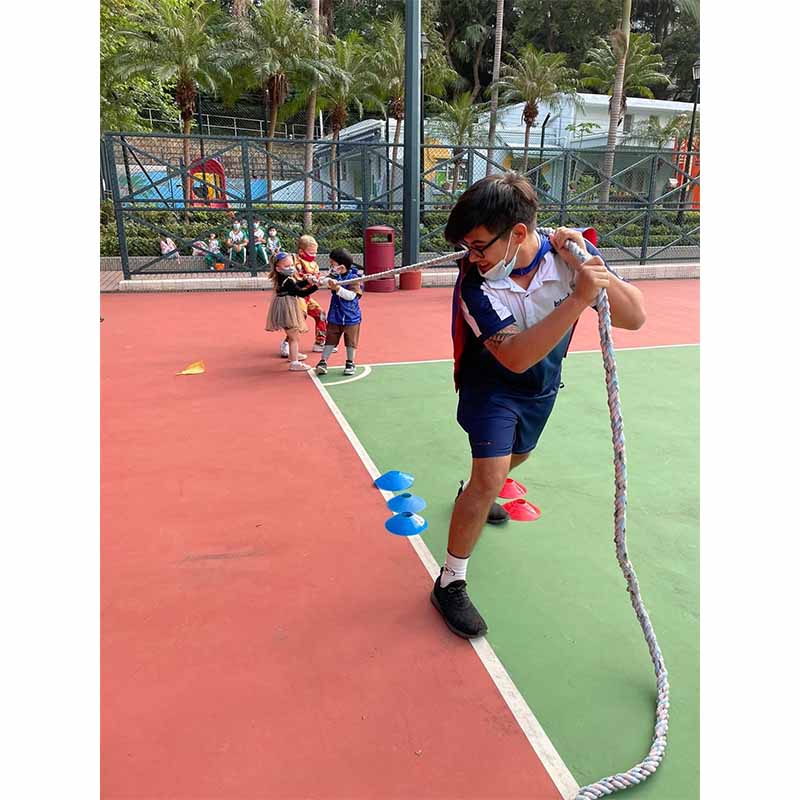 Sports programmes begin with tasks appropriate for a child's (or class's) aptitude, to build confidence in their abilities. Then when they are ready, they are given something harder, at a level and pace most suitable to them. At all times, professional sports coaches –qualified by at least one Hong Kong organisation– are on hand to help children learn and refine their techniques. Classes typically end with a short reflection session for children to voice their opinions on what they enjoyed and areas for (the class's) improvement.
"It's really about finding what's right for students and working around that" Alex remarks. "In our classes, we do try to be flexible in catering to all of our students' needs."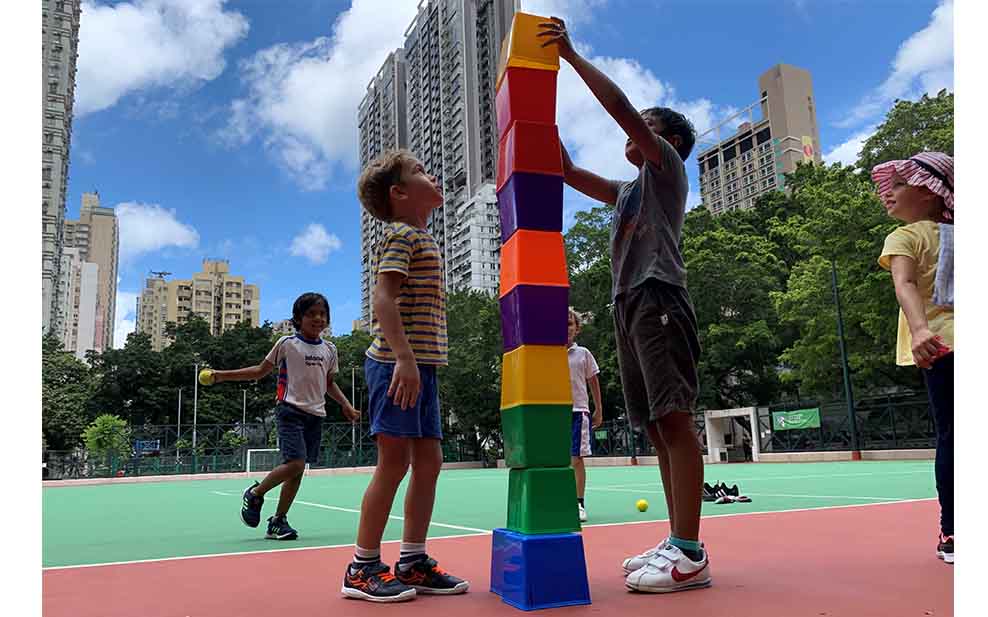 Soft skills are the people skills and character traits that determine how we interact with each other. They include traits like leadership, communication, teamwork, critical thinking and a positive attitude. Island Sports assesses which of these skills its students are lacking and then structures its classes to address them.
For example, leadership skills are promoted through games in which a single student is responsible for the success of their team. That student is then given practice and correction in motivating others and giving easy-to-understand instructions. This in turn helps improve the communication and teamwork skills of all the students. Coaches also use (and encourage the use of) positive phrasing to motivate students and develop positive attitudes. Making games enjoyable also makes students more open to tactical suggestions and fosters critical thinking on winning strategies.
At the beginning of each class, a rule-of-the-day related to a specific soft skill is established, which students are expected to follow. Throughout the class, the rule is repeatedly emphasised and classes are paused to praise those children displaying an understanding of the concept.
Why choose Island Sports?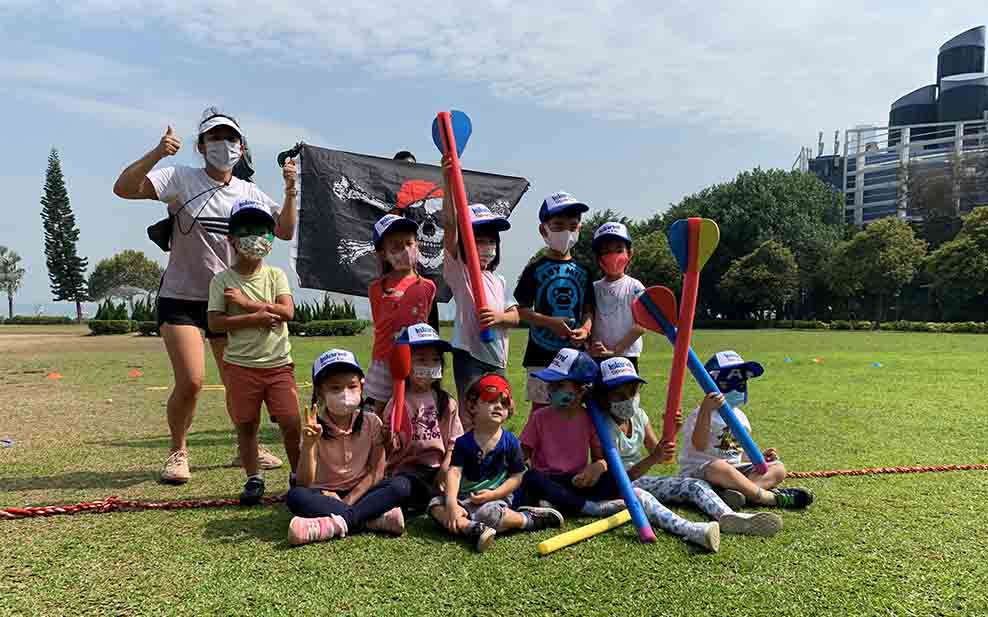 Such a programme, focused on children's character development rather than performance, makes Island sports one of a kind in Hong Kong. Outcomes include better self-confidence and interpersonal skills, and of course, an uptick in physical ability.
"A lot of children come to us without any knowledge at all of how to play a sport or how to perform any of the techniques that we teach them. So, we're really teaching them from ground zero" says Alex. "Just seeing them learn a few techniques, we can already see a big change in the development of their athleticism."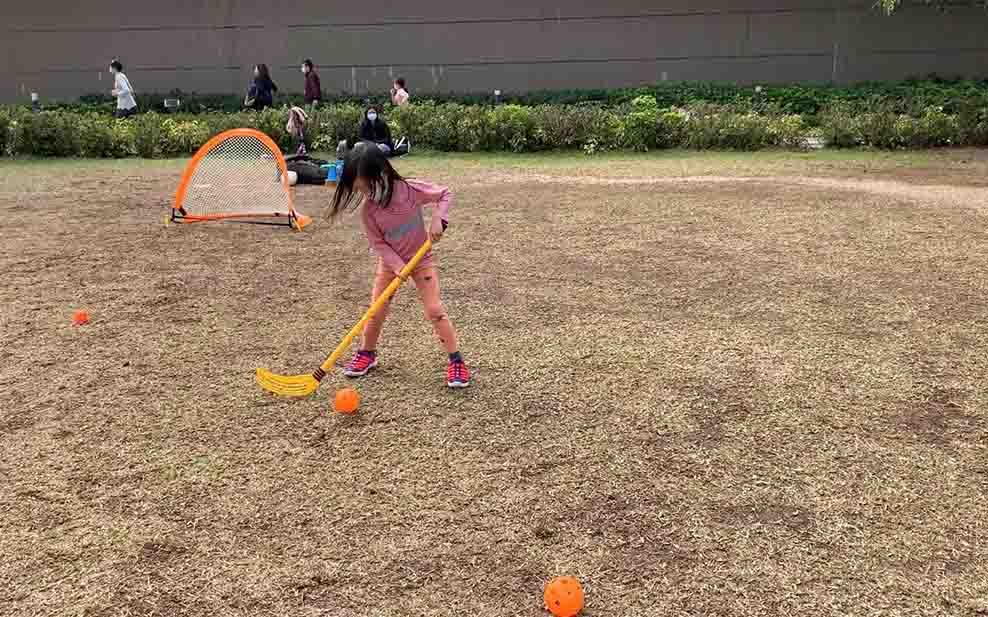 Take, for instance, a once reluctant 5-year-old hockey player who was unsure of her talent for the sport. Within a few months of being enrolled with Island Sports, she came to master lots of new skills like agility and ball control and has grown in both her passion for hockey and her overall confidence. She has also become more emotionally resilient through her classes, which provide consistency and stability to an otherwise pandemic-disrupted schedule.
The soft skills that children learn aren't just useful on the sports field. They are also increasingly attractive to employers hiring new employees. Consequently, those who come pre-equipped with leadership, communication and critical thinking skills –instilled in them from childhood– will have a competitive advantage.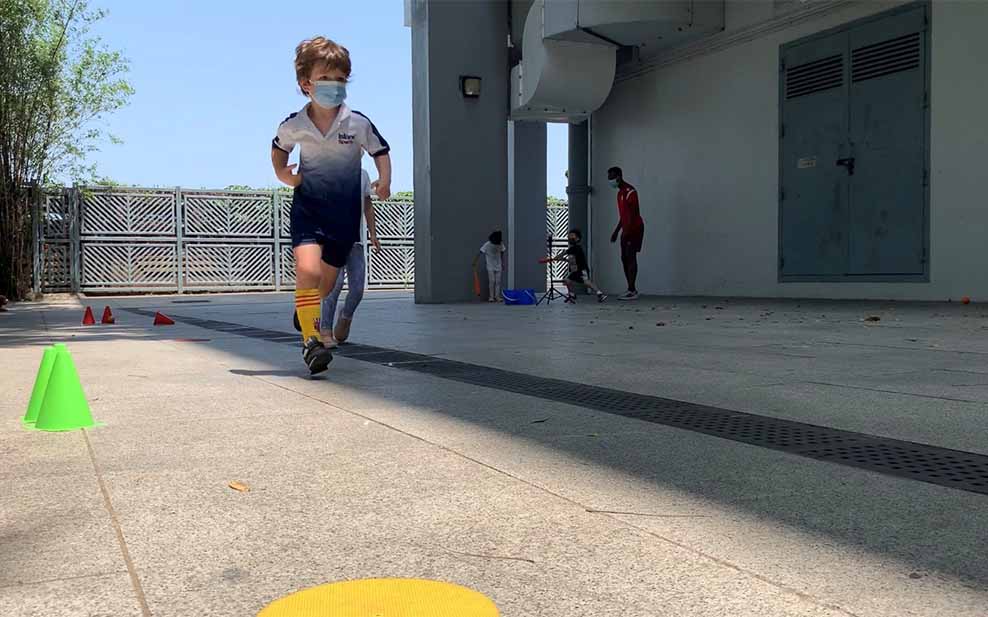 At present, due to COVID restrictions, Island Sports' public classes are postponed. However, it is still offering private classes on a one-to one or two-to-one basis. Services are offered mainly on Hong Kong Island, but also in parts of Kowloon, the New Territories and outlying islands like Lamma. Mainland Chinese customers are also welcome and Alex plans to eventually expand Island Sports' services to parts of the Mainland.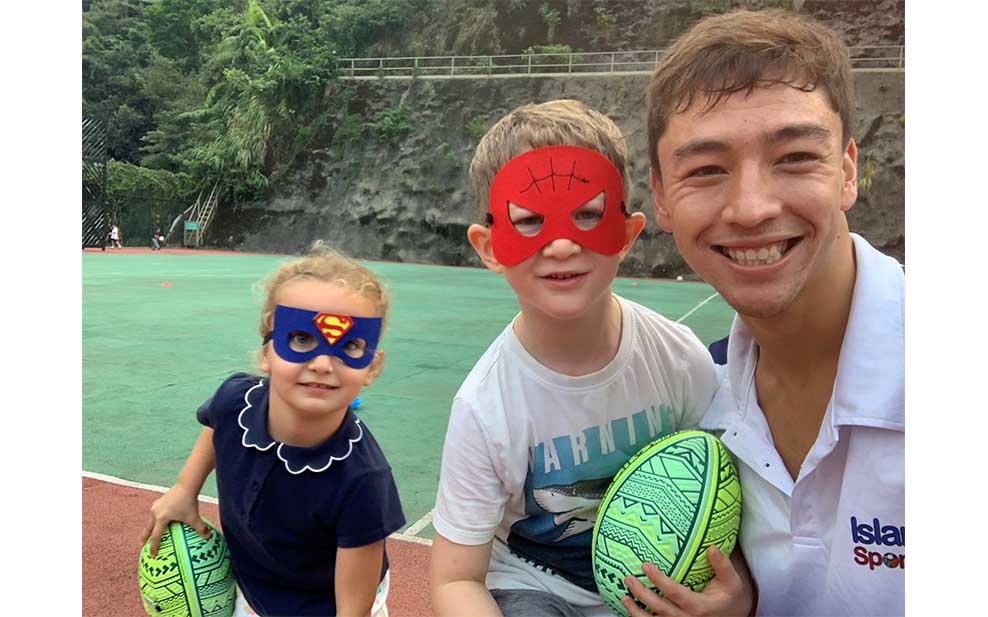 But wherever you live, whatever your child's age and whatever class you enrol them on, you can be guaranteed that Island Sports will support them all the way emotionally and physically on their journey to becoming a better, well-adjusted athlete.
Parents can reach out to Alex by visiting Island Sports' website and setting up a time to discuss the individual needs of their child and the best programme fit for them.
"The reason I opened this company is because I really wanted to promote a healthy lifestyle that really included everyone in Hong Kong […] I think the most valuable thing is that we set kids up to live a healthy lifestyle and that just means that they get involved in different kinds of sports programmes, giving them the confidence later in life to continue this." Alex concludes.
If you or your child is interested in signing up with Island Sports, feel free to contact them at:
To view prices and available classes, visit Island Sports' booking page. You can get a 10% discount if you tell them that you heard about them through WELL, Magazine.
Written exclusively for WELL, Magazine Asia by Thomas Gomersall
Thank you for reading this article from WELL, Magazine Asia. #LifeUnfiltered.
Connect with us on social for daily news, competitions, and more.